WATCH: Hanging Out at the UK Kebab Awards
Meeting the country's biggest K-heads.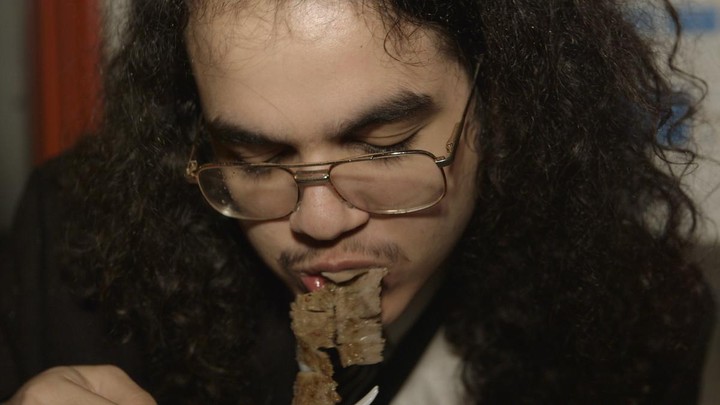 Is the kebab just a meaty dish to soak up booze after the sesh, or is there a fine art to assembling the perfect doner? Whatever your opinion, the kebab has become a Great British institution, with an estimated 1.3 million sold every day in the UK, so it makes sense that there's an annual kebab awards ceremony to celebrate the best of what the country has to offer.
VICE host Alhan Gençay harbours a deep-rooted love affair for the food of his motherland, so we sent him to report from the chilli-drenched red carpet.