[Premiere] Journey Through a Music Video Collage of Retro Video Gaming
Relive a misspent youth staying up late playing Atari with UK electronic duo Soccer96's new music video.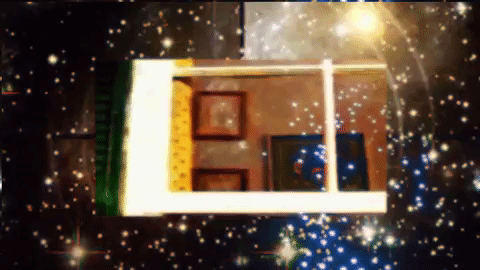 GIF by Jimmy Wheeldon
We trade a lot in nostalgia these days and nowhere is that felt more than in video games. A few glimpses of the right pixels and sound FX and you're taken back to hours spent on the Atari 2600 racing a Formula One car or finding all 96 levels of Super Mario World on the SNES.
This fondly remembered way to waste youth is the subject of the new music video for UK synth and drums duo Soccer96—Danalogue (Dan Leavers) and Betamax (Max Hallett)—and their dreamy RnB track "Up and Down," taken from album As Above So Below (Slowfoot Records). The visuals in the video, directed by Jimmy Wheeldon, pay homage to classic video games from the 70s to the 90s, from the Atari 2600 to the Sega Genesis (a.k.a., Mega Drive).

Image courtesy of Jimmy Wheeldon
"The idea for the 'Up and Down' video grew from a seed first sown at one of Soccer's live shows," Wheeldon tells The Creators Project. "The sonic-psychedelic force that they create is captivating, drawing you into their performance and keeping you there. The feeling took me back to a childhood spent transfixed by video games. As a kid I played video games, never caring how crappy the graphics or sound were. It didn't matter. Dig Dug, Mario, and the cars in Pole Position were essentially squares, but my imagination filled in the gaps and they became more like a John Carpenter film, flooding the television with light and sound. Soccer96 music fills the mind in the same way, their synth hooks and entrancing rhythms create colors that engulf you."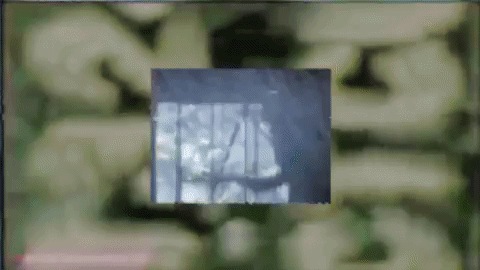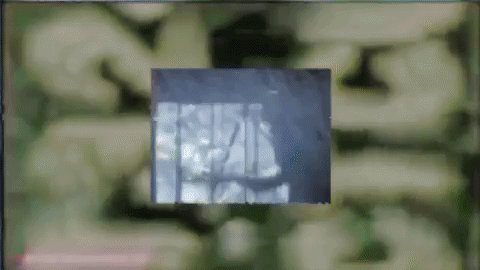 GIF by Jimmy Wheeldon
For the video Wheeldon explains he wanted to use footage, both in-game and from commercials of the periods, from the Golden Age up until the 16-bit era of video games. "Somewhere from about 1973 until 1996. This was an up and down time for home computing," notes Wheeldon. "There was a recurring parabola of innovation becoming tradition: Silicon Valley boomed, Nintendo and Sega running riot, the internet arriving, and Atari peaking too soon."

Image courtesy of Jimmy Wheeldon
Wheeldon sought out parts of frames that had a certain rhythm to the footage, using effects like cartridge clicks for snares. It involved a lot of searching through old clips finding the right source material, and then moving single frames to synchronize them to the music, making sure to keep the cohesion. "Some of the videos were just too far out and bizarre," he says, referring to the clips, which grow increasingly more chaotic as the video goes on. "I would recommend watching some."

Image courtesy of Jimmy Wheeldon
"[The end result is] the video developed two visual narratives. Firstly, on the surface is my memory of playing computer games with mates, going to the video shop and renting out the latest titles that nobody could afford to buy, staying up late and laughing as we defeated the next boss and ate crisps. Secondly is the grizzly soulless back end hardware with wires, circuit boards, enormous servers; a looming presence now perceived as evil."
Check out the video below:
Soccer96 will be touring the UK in February and March which includes a headline show at The Jazz Café in London complete with immersive live visuals by Niall Trask [The Kill Shop]. Find out where else they will be touring here. Listen to tracks from the band here. See more of Jimmy Wheeldon's work here.
Related
Old School Video Games Inspire Layered Glass Artworks
Rick and Morty's Awesome Intro Gets 8-Bit-ified
Glitched-Out Photo Manipulations Blur the 8-Bit World and Ours