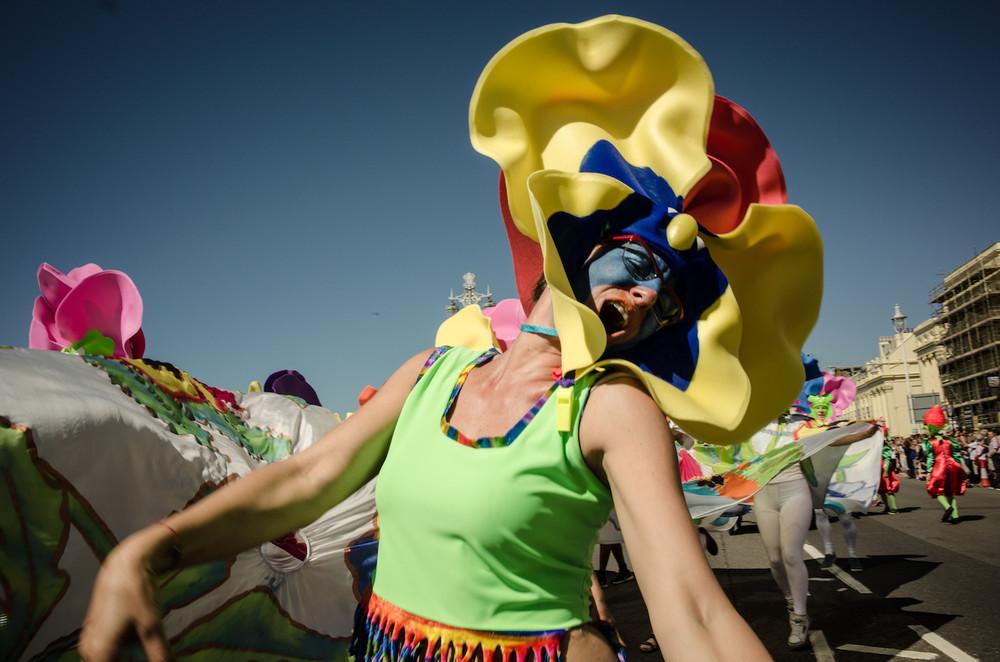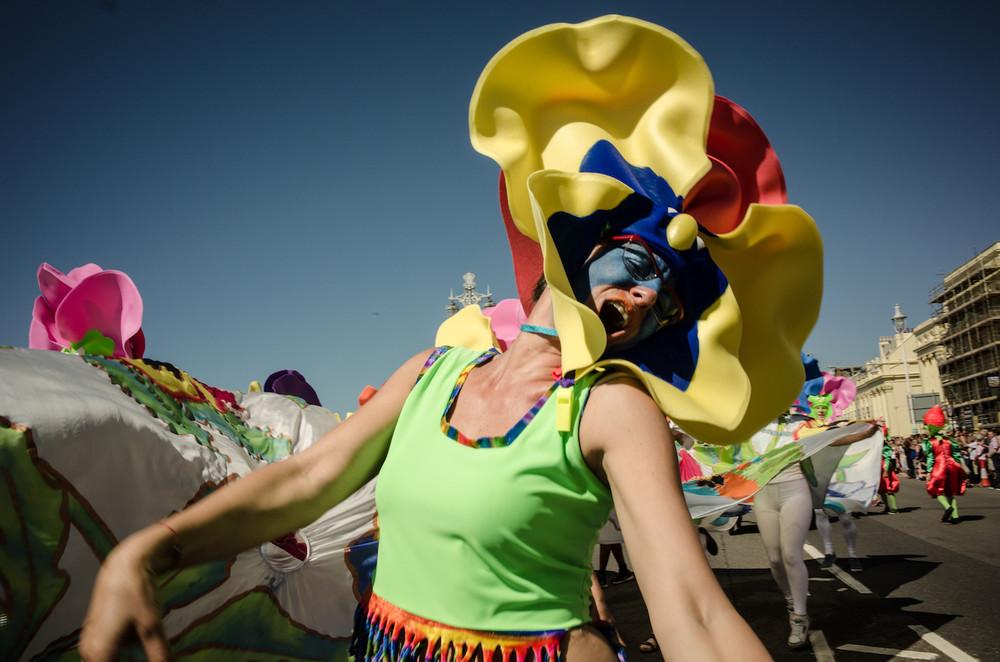 We don't often get a look at LGBT Pride parades before they're in full swing, cascading down a main road in a shimmering display of rainbows, glitter and acid-coloured wigs. This year, we sent photographer Fred Bonatto down to Brighton & Hove's Pride parade in the morning, to take in the sights from about 8.30AM before the reported 300,000-strong crowd walked along from the seafront in Hove to Preston Park in the leafy suburbs of Brighton.
As has been the case throughout this year's Pride season, there was a tinge of sombreness to the day's festivities in homage to the 49 people killed by a gunman at an LGBT nightclub in Orlando in June. "Despite the advances of equality and equal marriage in the UK, the recent horrific event in Orlando and continuing attacks on LGBT people and communities globally have highlighted there's still a long way to go," Pride director Paul Kemp said, speaking to the BBC.
"Brighton Pride 2016 will be more important that ever," he continued, "and I ask all allies and friends of the LGBT community to come out and stand shoulder to shoulder with friends and family to stand up against all hate crime."
With that in mind, people headed out in the sunshine to celebrate their identities in what's historically a city home to one of the UK's most prominent LGBT communities. Here's what Fred saw.