I'm in The Belvedere, a high street pub in west London's Acton, watching a duo called Selfie bust a high energy dance routine that would put the Backpack Kid to shame. They're singing disco polo, a genre you've probably never heard of. In my native Poland during its mid-1990s heyday, it was as ubiquitous as vodka or pierogi, and as polarising as genres like happy hardcore and gabber are over here. Now, it's enjoying a renaissance among the UK's Polish community, pumping out of the speakers of British nightclubs every single weekend.
First of all, a disclaimer: disco polo has nothing to do with Donna Summer. "Pavement music", as it was originally called (because it was sold on bootleg cassettes by street corner vendors), was associated with the provinces and played at weddings and community gatherings. It was characterised by simple melodies and lyrical themes pertaining to love, national pride and Polish ideals of femininity and masculinity – a beautiful loyal mother and a noble war-ready man.
Drawing on Polish folk, Italo disco and electronic music, it was shunned by radio stations and TV channels, which preferred music with more kudos – rock and other sounds from the west. In an effort to ameliorate pavement music, its leading pioneer, the Blue Star records boss Sławomir Skręta, renamed it, with the new moniker intended to mean "nightclub music, Polish style".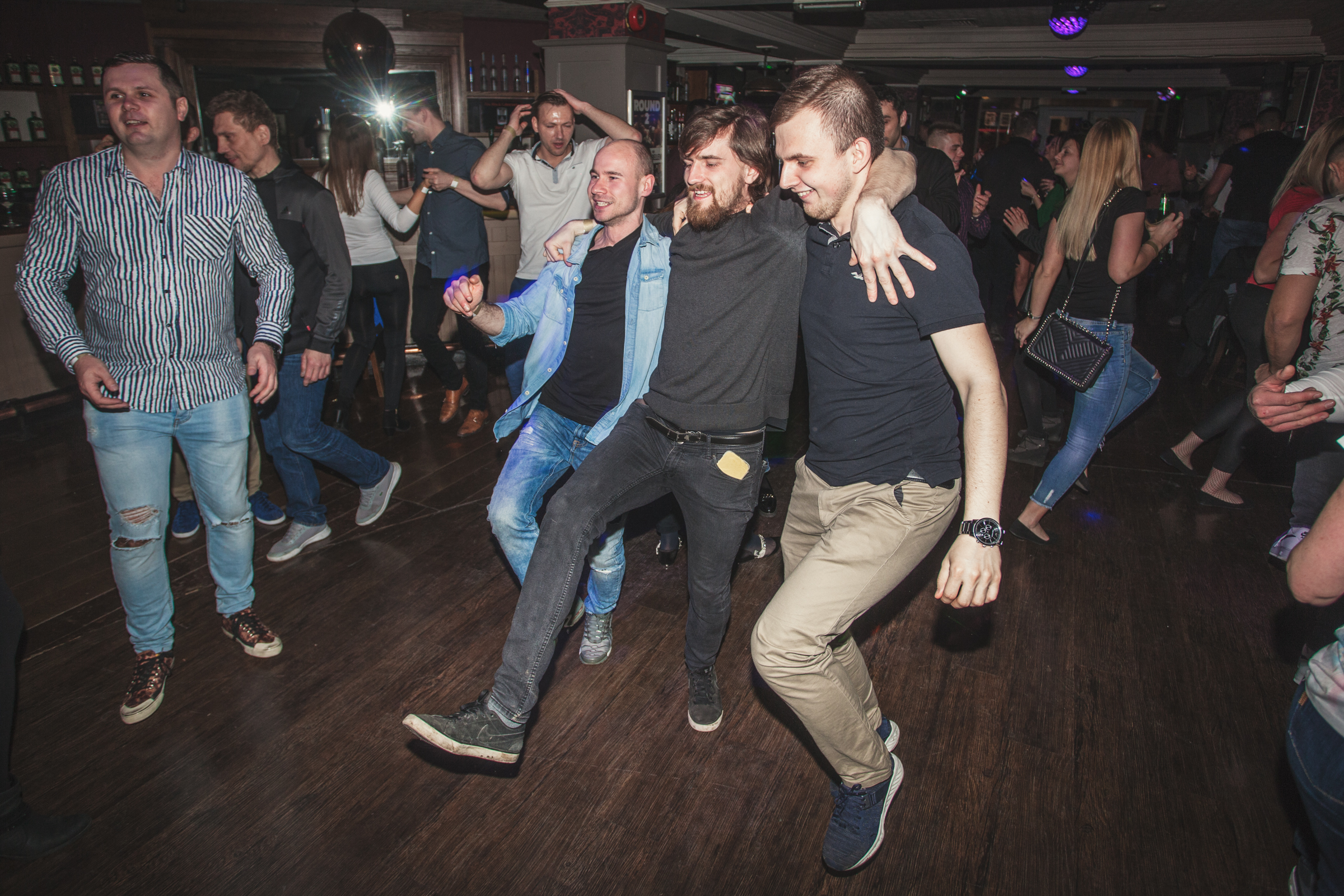 The rebrand worked. The music eventually became so popular that politicians, including former president Aleksander Kwaśniewski, used it in their election campaigns. It seemed, then, that disco polo had real potential to go international.
"Our national culture is our only value for which anyone might ever appreciate us. They won't like us for rock music, because unfortunately we borrowed it. Let's give Europe something of ours, something Polish. Let them acknowledge it and then tell us if they like it or not," said Sławomir Świerzyński of leading 90s disco polo group Bayer Full in 1996's Bara Bara (Hanky Panky), a documentary about disco polo by prolific filmmaker Maria Zmarz-Koczanowicz.
But disco polo never did take off anywhere further away than neighbouring Eastern European countries such as Ukraine, and despite its popularity among both young and older listeners, it continued to be rejected by the Polish cultural elite. It was problematic because of its paradox of family-friendly songs on the one hand and lowbrow elements on the other – lyrics and videos with sexual overtones. Therefore, its uplifting melodies, innovative mashups – such as combining disco polo with elements of hip-hop – and its desire to unite Poles across the political spectrum also went under-appreciated by critics.
But disco polo fans took this in their stride, even making "Mydełko Fa", a parody song written by esteemed electronic music producer Andrzej Korzyński into a hit, proving that the genre could thrive even under the guise of pastiche. However, perhaps because it was never embraced by the gatekeepers, or because nothing lasts forever, by the early-2000s disco polo began to flounder.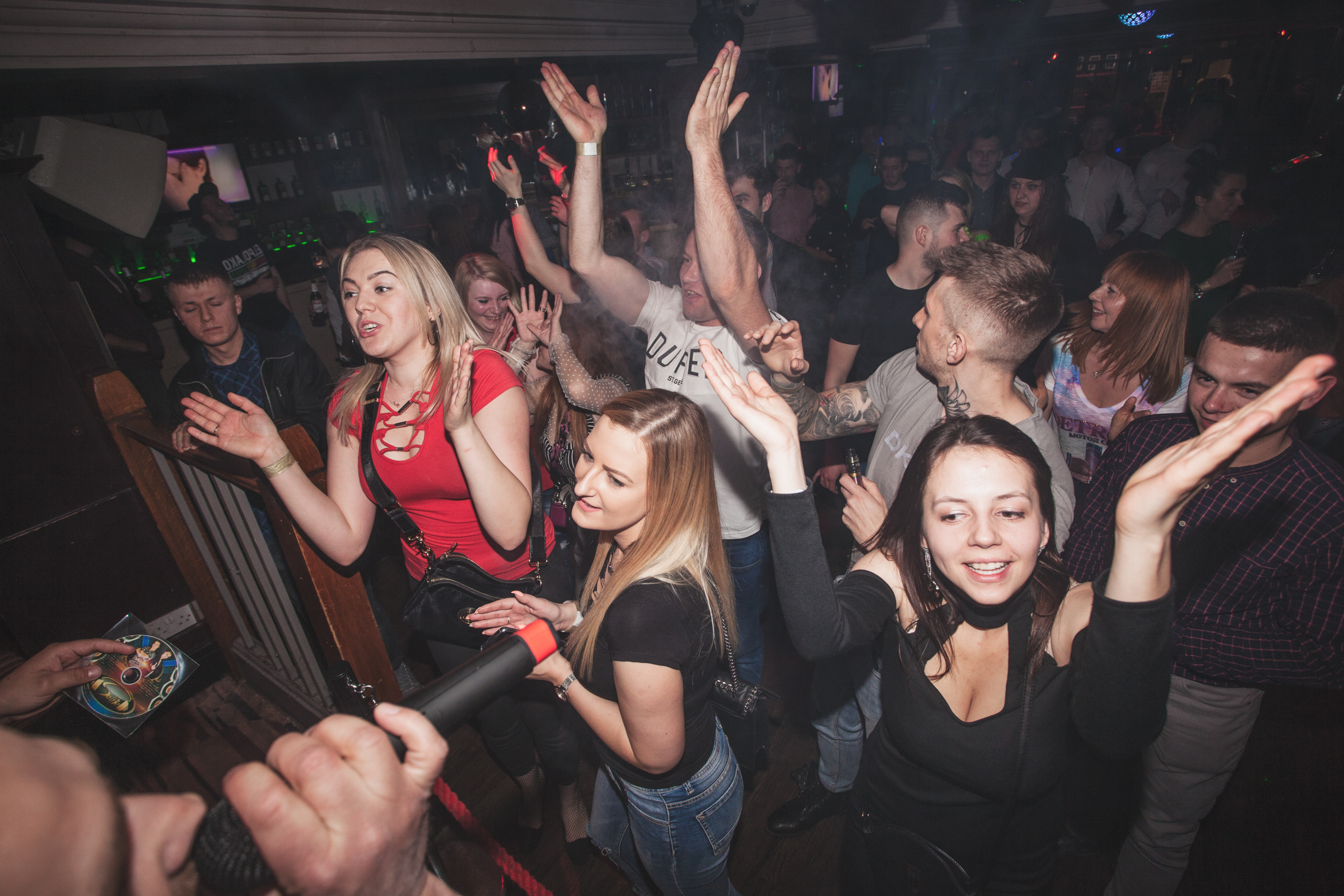 Fast forward to 2018, and much like the undying love for the 90s that defines British youth today, Poles too have nostalgically rediscovered things like Communist-era milk bars, the street food zapiekanka and, indeed, disco polo. Here in the UK, that revival plays an additional role.
"When they first come over to Britain, some of the Polish immigration can't speak much English, and so at these disco polo nights it's like being back home – they can hear Polish in the song lyrics," explains promoter Rafał Puszczałkowski, who hails from the northwestern Polish town Białogard, and has been in the UK since 2008.
Working in a factory for seven years before turning his hand to disco polo events in 2015, Puszczałkowski follows in the footsteps of Blue Star's Skręta, who seemingly turned to releasing disco polo for its monetary potential, rather than because of his love for the sound. "I listen to rock music at home," Puszczałkowski confirms.
Evident from its YouTube stats and pop accents is that disco polo is commercial music. But as opposed to the popular genres associated with antisocial behaviour in the UK, disco polo has an innocence about it that translates to the way it's enjoyed in clubs. "It's not the kind of music that people take drugs to," asserts Puszczałkowski. "It's happy music that makes you want to dance, have a good time, drink some vodka. People dance in couples, it's romantic and fun," he says, adding that even though he didn't like disco pop at first, he grew to enjoy it.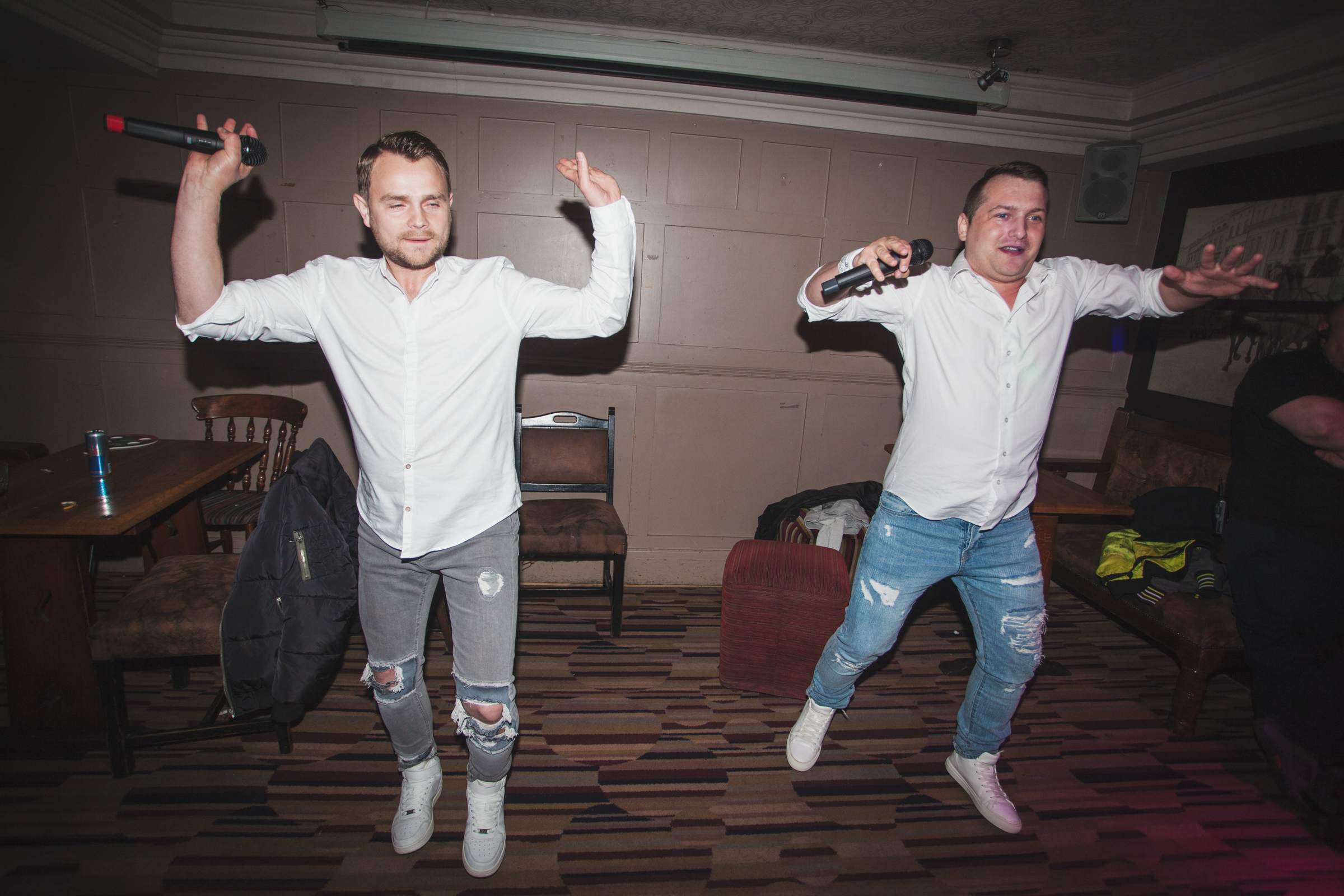 Puszczałkowski explains that it's disco polo's lack of association with illegal activity that makes it an attractive prospect for British club owners from cities as far afield as Peterborough and Aberdeen, not to mention its sheer popularity – his busiest event to date drew a 1000-strong crowd in Doncaster. And while disco polo events have released Puszczałkowski from his factory job, in Polish-themed pubs like tonight's Belvedere, they also provide additional shift work for Polish-speaking bar staff and security. Meanwhile, Puszczałkowski runs his business alongside his family. His brother-in-law DJs and designs the promotional artwork; his sister does the door and takes photographs.
"It used to be provincial wedding music, but now it's popular dance music played in the best clubs in Poland," says Puszczałkowski's brother-in-law Czesław Kalenski, who is a goldsmith by trade.
Tonight's headliners, Selfie, confirm that disco polo's new wave is characterised by a higher level of professionalism, with esteemed producers aligned with other genres openly working with disco polo bands, while high production music videos are now the norm. Flying in from Włocławek, a small city in central Poland, they're visibly excited for their debut UK performance, with Łukasz Terpiński visiting for the first time, and fellow frontman Mariusz Gralak returning after leaving England in 2011, following five years working for Tesco.
"It was disco polo that brought me back to Poland," says Gralak. "I came home to do the band. So obviously, it's been my longtime dream to return to the UK and play for a British-based audience."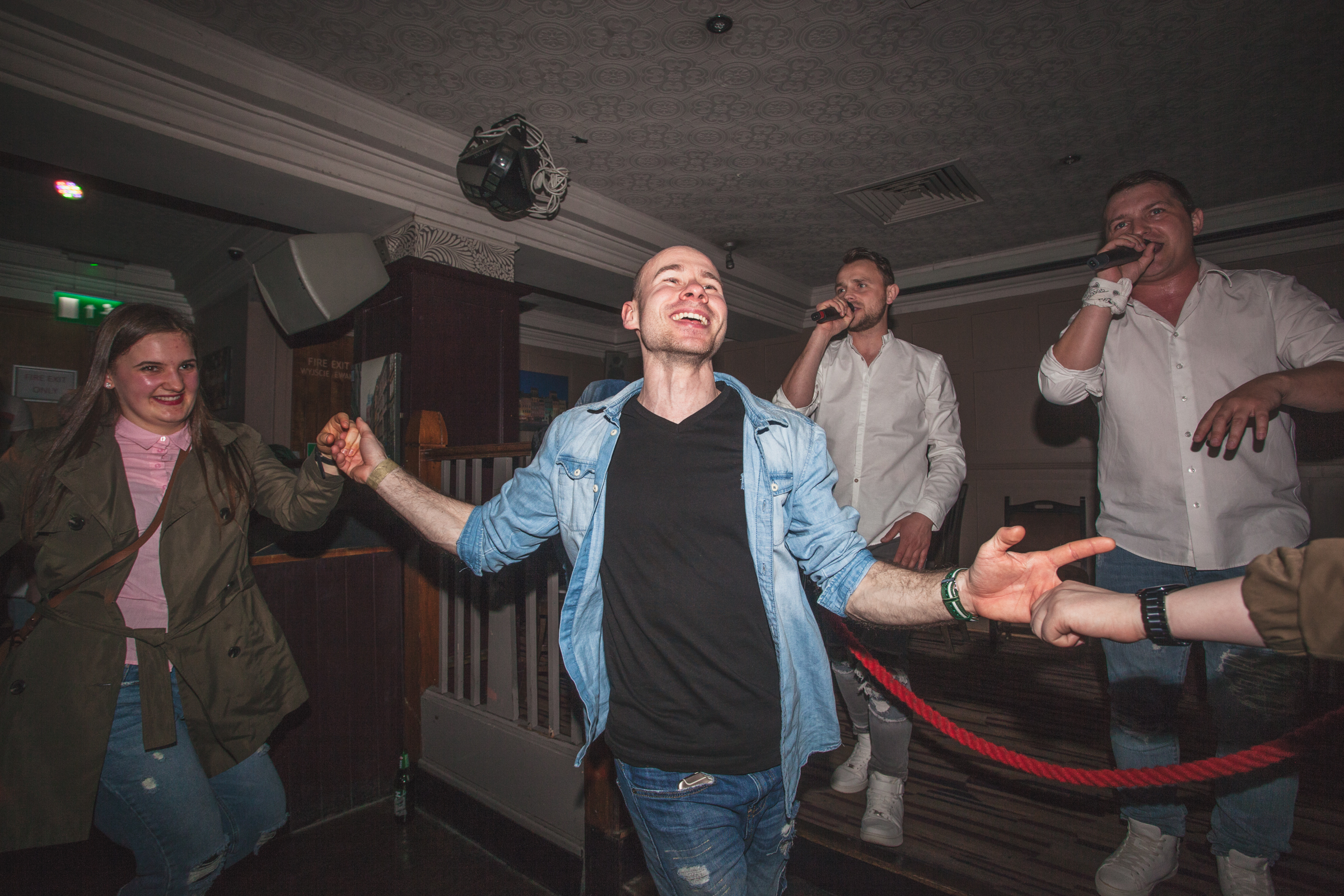 Back at the front, revellers are shy to be interviewed, perhaps a hangover of disco polo's former bad reputation. "We just come for a laugh, but we don't have anything to say about disco polo," say one couple when pressed. Still, the audience join hands to dance in a circle not dissimilar to the kind you'd encounter at a traditional Polish wedding. The music might have evolved, but disco polo's essence remains the same. "All Poles are one family, whether they're young or old, boy or girl," sang Bayer Full on one of their best-loved hits, "Wszyscy Polacy" ("All Poles"), and disco polo really is music that unites across political, social and economic backgrounds.
Although, similarly to Puszczałkowski, I was never a massive fan of disco polo growing up, I too have begun to appreciate it. Unlike the knock-offs of western fast foods I gorged on, or the dubbed American programmes I watched on TV, disco polo is unapologetically Polish, and that is something to celebrate. So as Selfie break into their hit song "Moja okularnica", a track about a man's love for a geeky girl with glasses, I can't help but down my shot of obligatory vodka, push my specs up my nose and join in with the fun.
For more information on disco polo events in the UK check out the Disco Polo Night Polskie Imprezy Koncerty w UK Facebook page.