Restaurant Owner Notices Fish Is Still Alive, Releases It Back into Ocean
"I've never seen a fish so tenaciously attached to life," Braghieri said.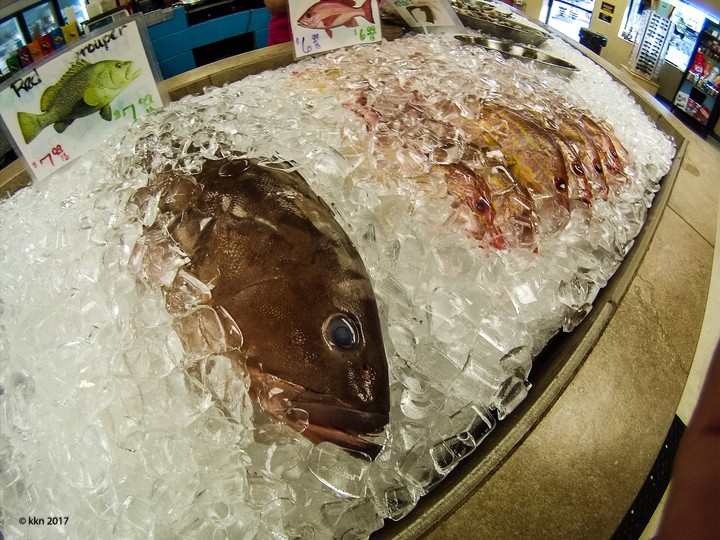 Photo via Flickr user nousku
If you had dinner at the Cucù restaurant in Camogli, Italy on Friday, it was a meal you probably won't forget.
That's not because of the quality of the food; it's because on that particular evening, restaurant owner Riccardo Braghieri looked at a grouper that was about to go into the oven, saw its gills move, and decided that it had to be released back into the sea immediately.
According to Corriere della Sera, a shocked Braghieri watched the still-quite-living fish for a few moments before running into the dining area, grabbing an acquaintance mid-meal, and asking for a favour. Braghieri's friend, Gianfranco "Marquis" Ottonello, agreed that the grouper was still alive and should be set free. "I've never seen a fish so tenaciously attached to life," Braghieri told the news outlet.
READ MORE: How to Harvest Meat from a Pig That's Still Alive
In the time that it took him to examine the fish and have a minor freakout, Braghieri named the fish Marta, a reference to a hen in an Italian comic book. The two men put the fish in a basin and then Ottonello was sent to the beach to set Marta free, which he did by wading into the water, with his "expensive" shoes on, presumably so he can hold this over Braghieri's head forever.
(Two observations: if you're the kind of person who is on a first-name basis with his food sources, maybe restaurant ownership isn't for you. And second, we should all be so lucky to have the kind of friend who will wipe his mouth, step away from his dinner and agree to carry a five-pound fish to the nearest waterway).
Braghieri posted a video of Marta on his Facebook page, along with a fanciful description of their night together. "At 22.35 [10:35 PM] Marta was released in the sea of Camogli. We thank Marquis Ottonello who has soaked his feet. She is now on her way to some lair, and we are all happy," he said, adding, "Some call this a miracle."
READ MORE: Watch This Horrifying Video of a Crab Eating Herbs While Being Cooked Alive
Braghieri told Corriere della Sera that he opened a bottle of Champagne in Marta's honor, and hope she survives.
Good luck, Marta. Camogli is a fishing village, after all.