Offset and Cardi B Got Engaged on Stage on Saturday Night
The Migo got down on one knee at the Power 99 Powerhouse in Philadelphia last night and, yeah, there are videos.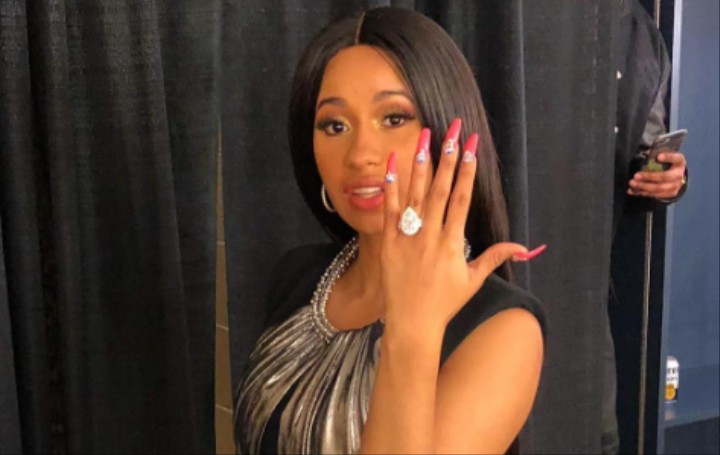 Photo via Cardi B on Instagram
This article originally appeared on Noisey US.

On Migos' "Motor Sport," released yesterday, Cardi B rapped about her man, Offset. You couldn't recite the verse in a church, but it was damned romantic in its way. Let's revisit it:

Ride the dick like a BMX
No nigga wanna be my ex
I love when he go on tour
'Cause he cums more when I see him less
I get upset off
I turn Offset on
I told him the other day
Man, we should sell that porn

If that didn't convince you, a cynic, that Offset and Cardi B were in some sort of era-defining relationship, this will: the two are now engaged. Offset proposed onstage in Philadelphia last night. The moment, as you might imagine, was captured on video.
And if you're wondering what a dude who buys himself a $100,000 raindrop chain will purchase for his beloved, allow Cardi B herself to show it off.
Finally, this photograph is iconic:
This has been your weekly dose of romance at Noisey. Thank you.
Alex Robert Ross approves of happiness on Twitter.