Should we have a Christmas this year? Do we even deserve it?
I've been consumed with this thought, as humanity slowly drags its feet across 2017's finish line. The holiday season is a time of togetherness and American faith—a merciful few weeks where the news cycle slows down and family takes priority over politics—but as I survey the destruction over the past 12 months, the last thing I want to do is pretend that everything is OK. Christmas has always been a bit of a lie, and that was before the current age of debilitating nihilism.
So praises be to Jingle Hell's, a week-long pop-up shop in New York's Lower East Side which describes itself as an "Anti-Holiday" bar. If you are looking to go into the winter break as angry as possible, this is the place for you.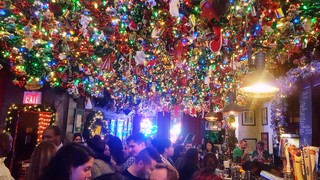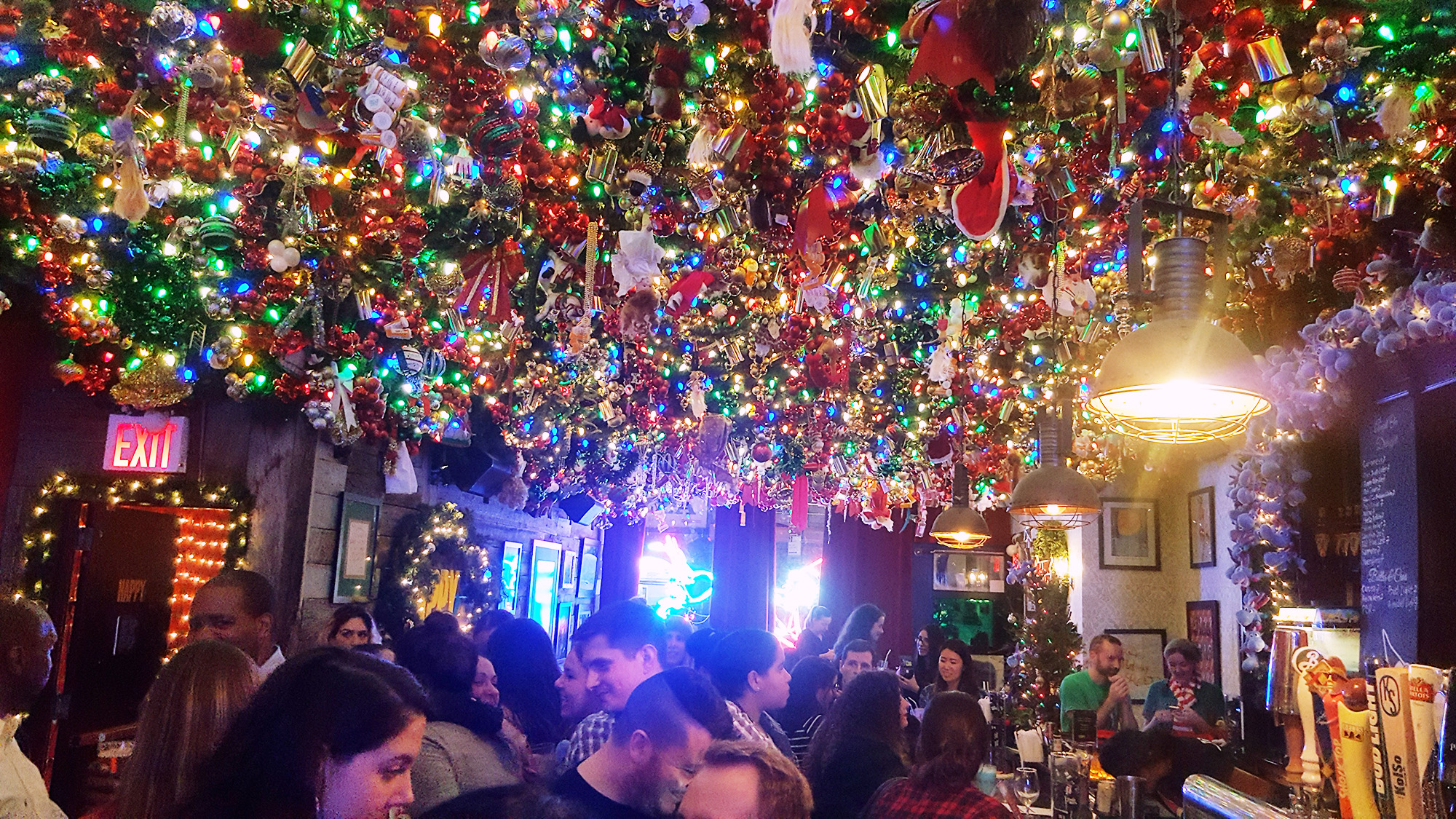 The sponsor of Jingle Hell's is the SyFy network, which just launched the depraved yuletide action-comedy TV series Happy!. The show is based on the Grant Morrison graphic novel of the same name, where a deranged, alcoholic hitman is on the hunt for a child-killing sicko dressed in a Santa suit with the help of one of his victim's imaginary friends, so naturally the show takes place in a twisted, snow-covered New York City.
READ MORE: Chefs Explain Why Jews Eat Chinese Food on Christmas
Jingle Hell's reflects that reality perfectly: You dine on sardonically-named bar snacks, blast the heads off of snowmen in a custom light-gun arcade game, and admire a Christmas tree trimmed with pill bottles. I appreciate how the derisiveness occasionally hides in plain sight. Along the dining room wall there's a line of mounted stag heads—typical for any log-cabin watering hole—until you realise that the names of Santa's mythical reindeer are emblazoned underneath.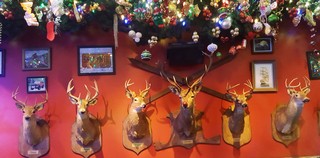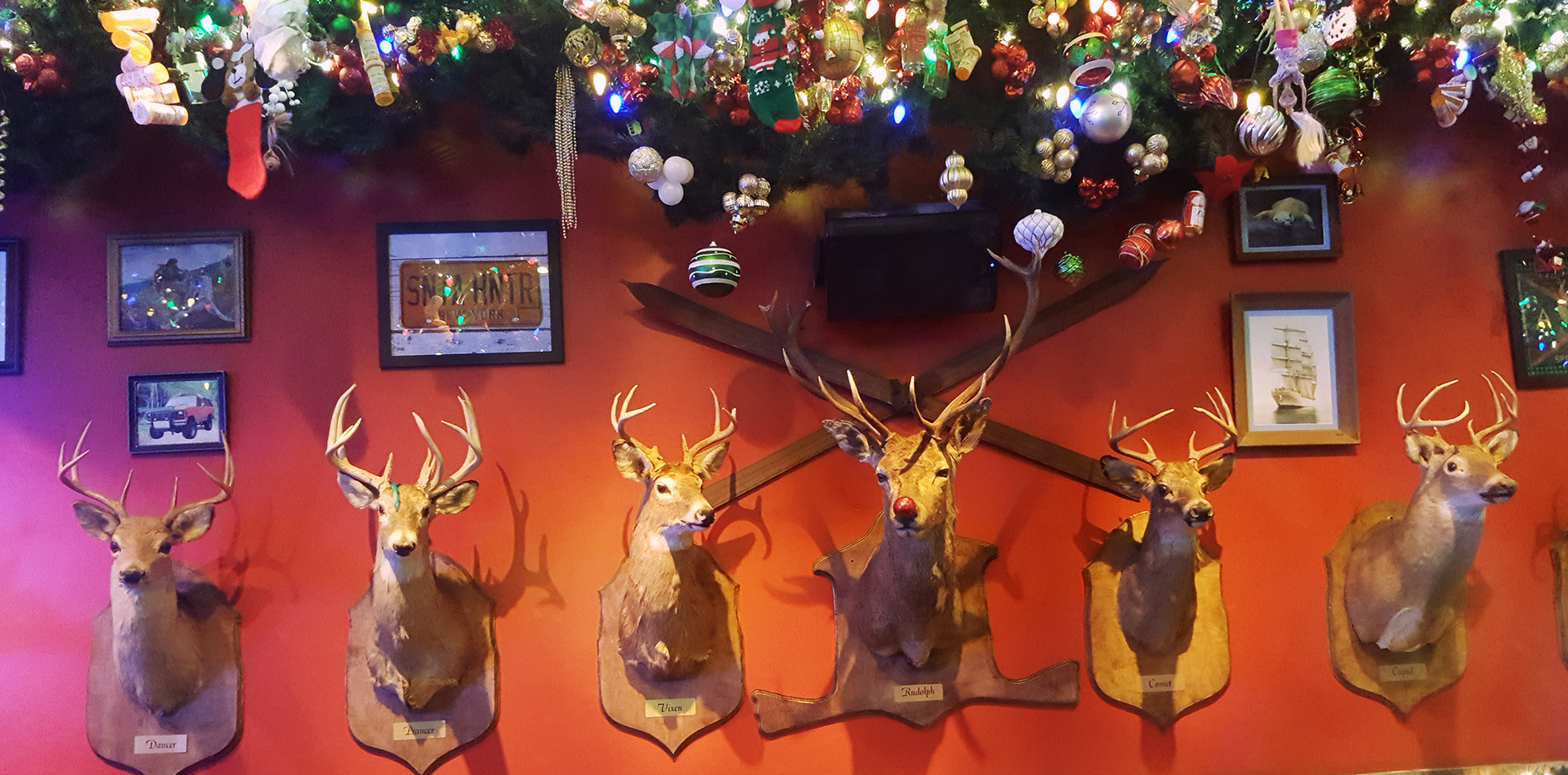 The star of the show is, of course, the menu of cocktails. For the most part you're sucking down $13 drinks made of mid-shelf booze that are most appealing for their irreverent, holiday-centric titles. The Worst Noel is a hard iced tea with mint; Santa's Cough Medicine is the perennial combination of bourbon and hot apple cider. Given that this was an anti-holiday bar, I was on the hunt for the most thematically appropriate tonic possible, and I found that in the Gingerbread Guts—one part vanilla vodka, one part cinnamon schnapps, and a Starbucks-style blast of ginger syrup to top things off. It was garnished with a cookie and a dollop of whipped cream, and tasted exactly like the pseudo-alcoholic dessert drink I was hoping for.
In 2017, one no longer needs to feel shame for cutting their liquor with an insane amount of sugar. This Christmas season, indulge in some flavored vodka, because at this rate, who knows how much longer we'll have the opportunity to do so.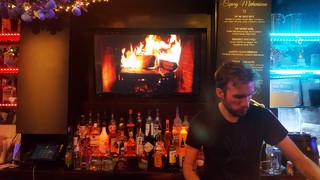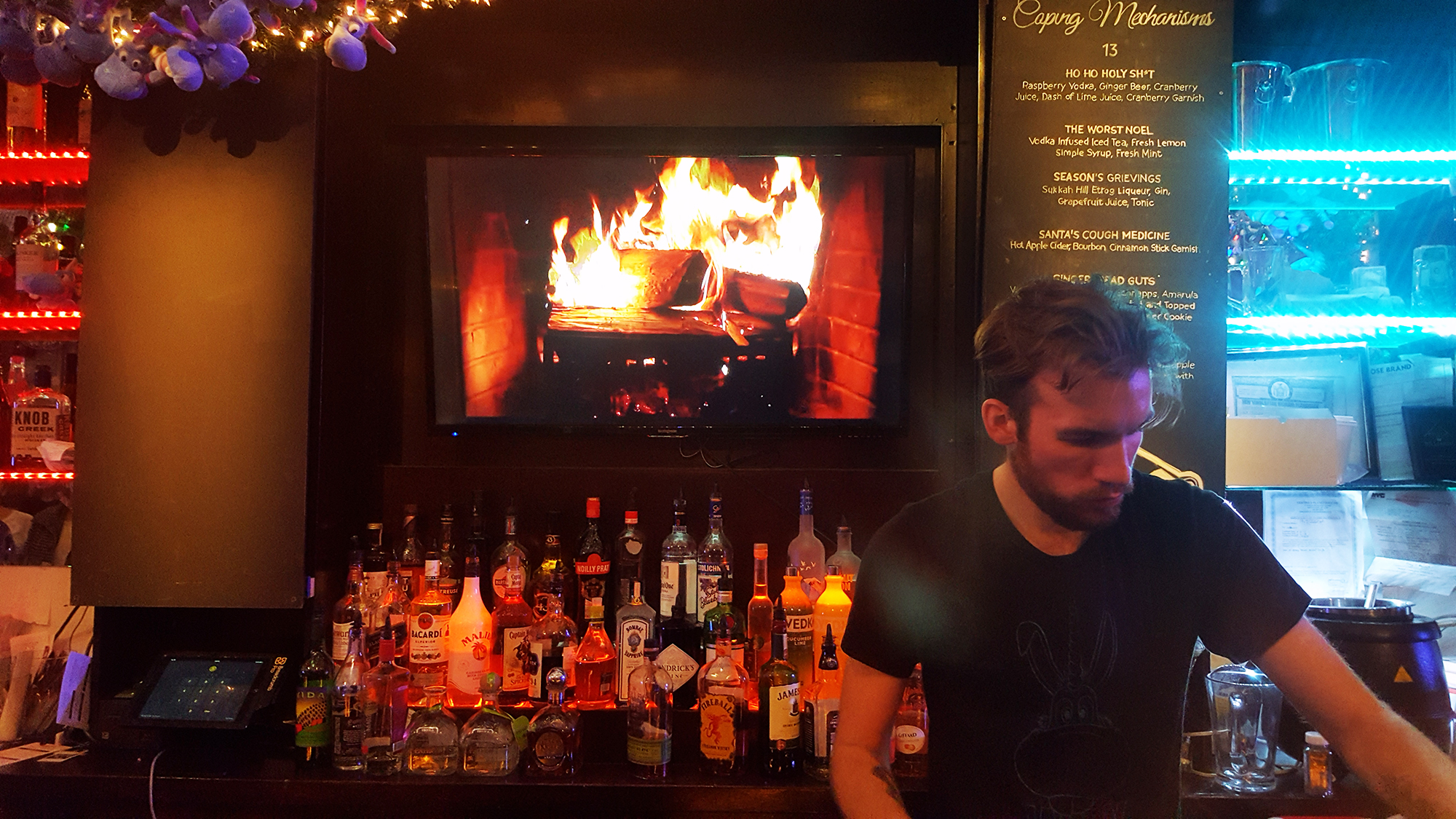 But without a doubt, my favorite thing at Jingle Hell's was the crusty, Billy Bob Thornton-esque Santa Claus roaming the halls. He sat on his throne, and welcomed in anyone who wanted to snap a photo with the most upsetting St. Nicholas ever. I kept imagining what the casting call must've looked like. (I wonder where they found a Santa suit that dirty?)
I didn't like sitting in Santa's lap as a kid, and I'm even less interested now, so I passed. My friend Kelsey, who is diehard proponent of anything brash or filthy, jumped at the opportunity. We downed our cocktails and I took a photo of her that I think serves as the greatest summation of 2017 anyone could imagine.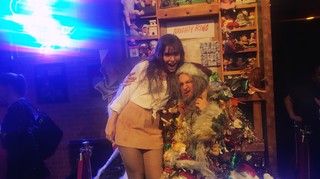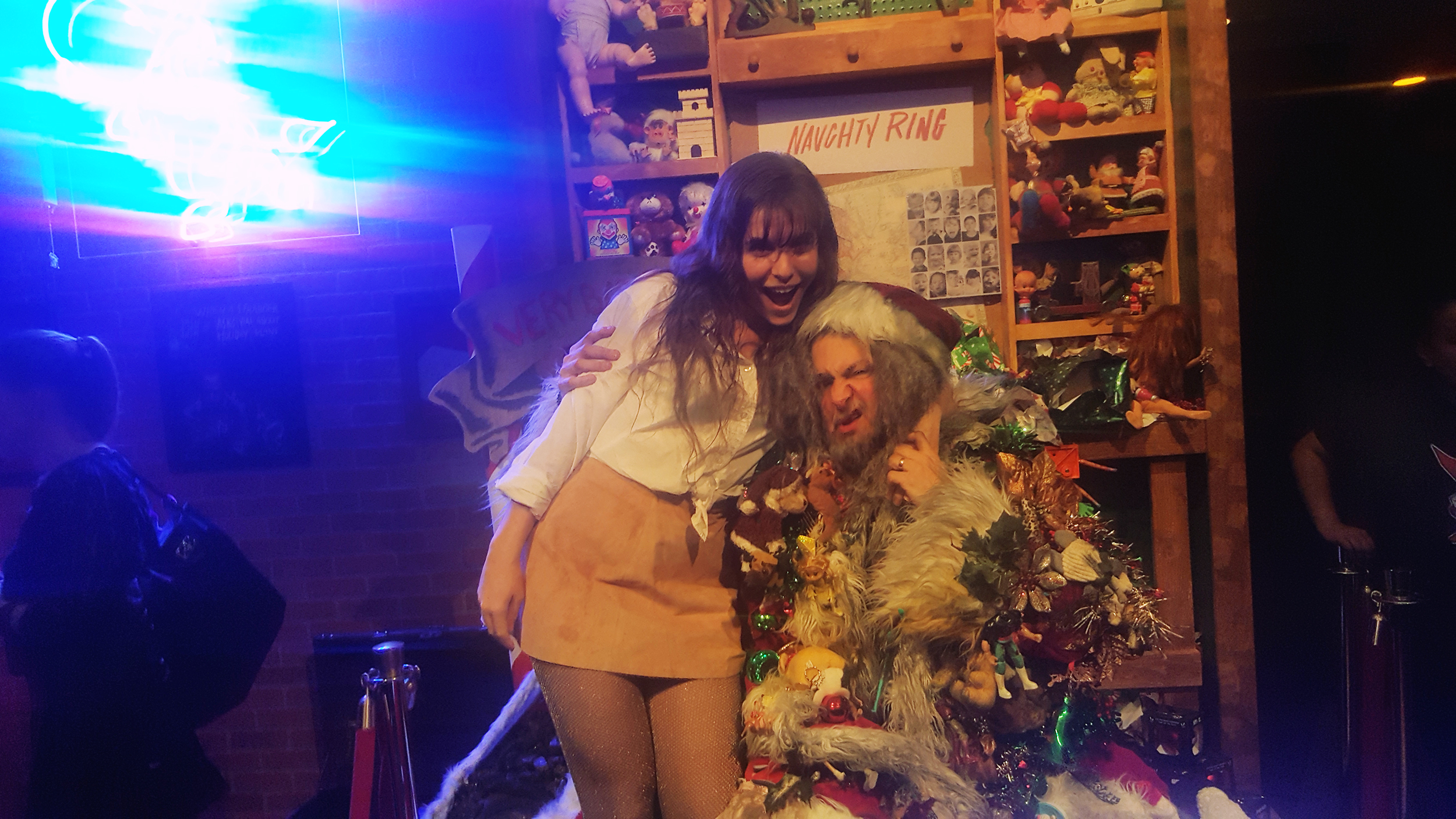 Jingle Hell's finishes its run tonight, so make sure to get out all of your holiday anxieties while you still can.