It was election night, I was in Westminster and the polls had closed.
Besides a smattering of American tourists in North Face jackets and a gaggle of reporters lit up by naked spotlights, it was a ghost town. It had been since Parliament was dissolved on the 3rd of May. Still, I figured if there was anywhere to drink on election night it was in the shadow of the House of Commons.
I was hoping to escape my echo chamber and witness the results with the real British public. The impossibly out-of-reach British public. The kind I'm told don't know what a Facebook is. The kind that votes Tory. Because if we were going to spend another five years under Conservative rule, I thought I might as well get to know a few sympathisers. Face my fear. Get it out of the way.
Starting with popular Westminster spot The Red Lion, I'd work my way from Whitehall to Walworth, stopping at every election party I could.
10PM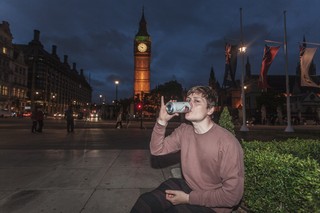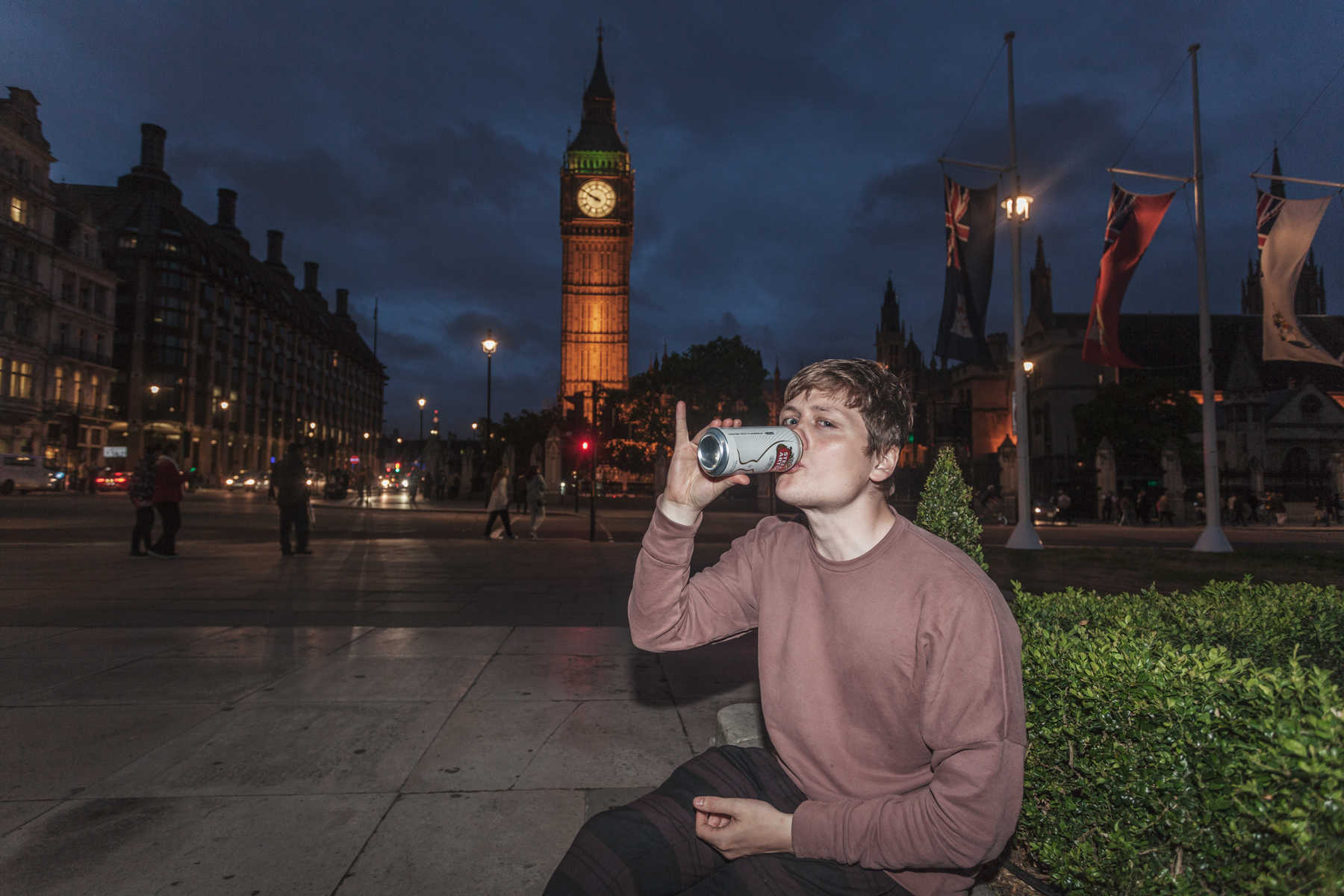 10:14 PM: A self-proclaimed "Cameron-ite" saying he didn't think the exit polls were representative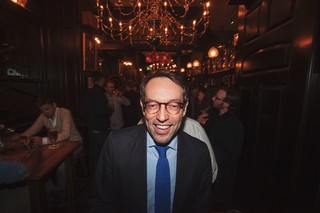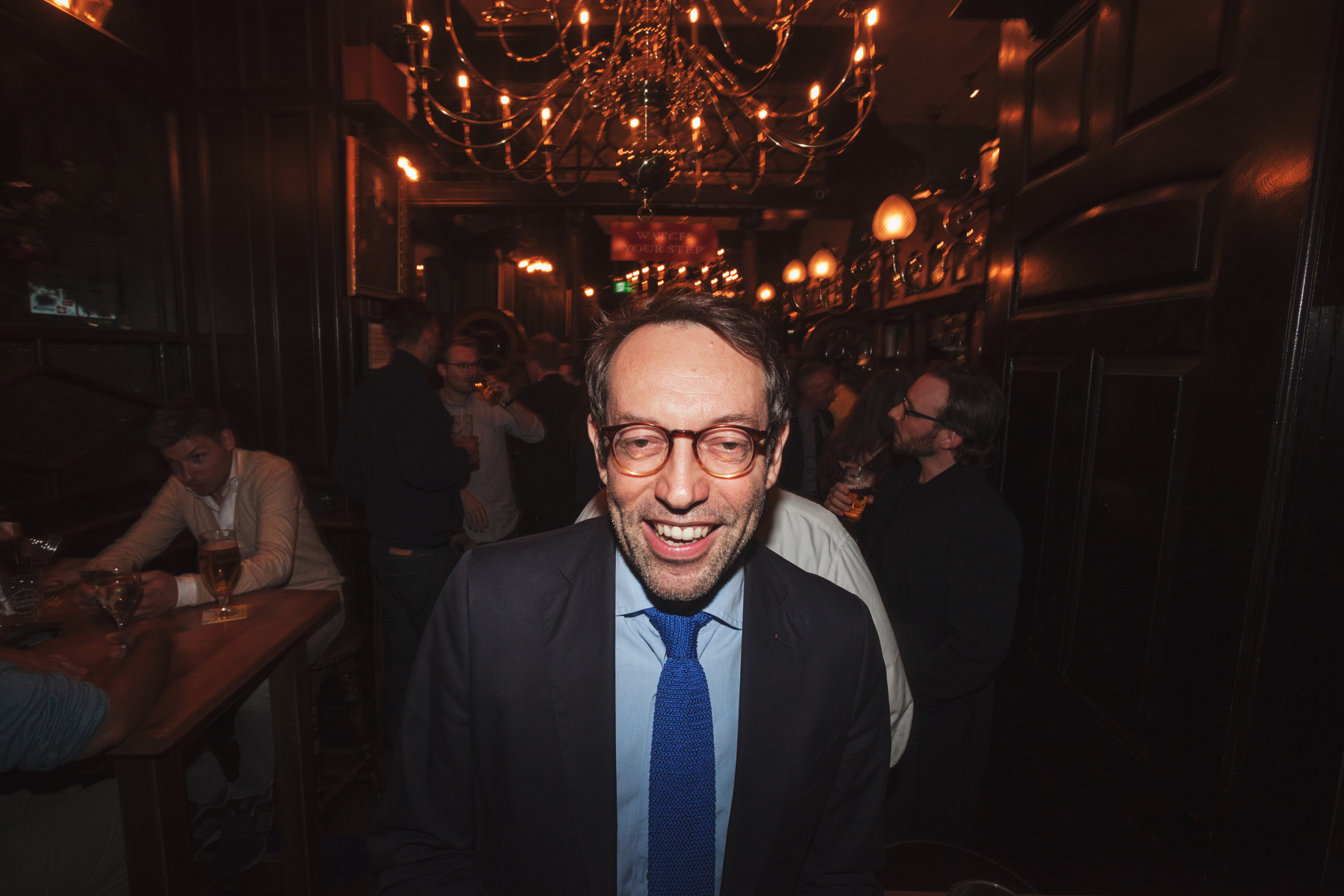 10:49 PM: Newcastle declare Labour's Chi Onwurah the first MP to be elected of GE2017. Here are a bunch of Lib Dems (centre) reacting to a Tory (right) shouting "Geordie cunts."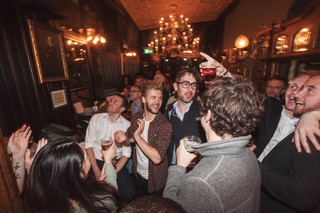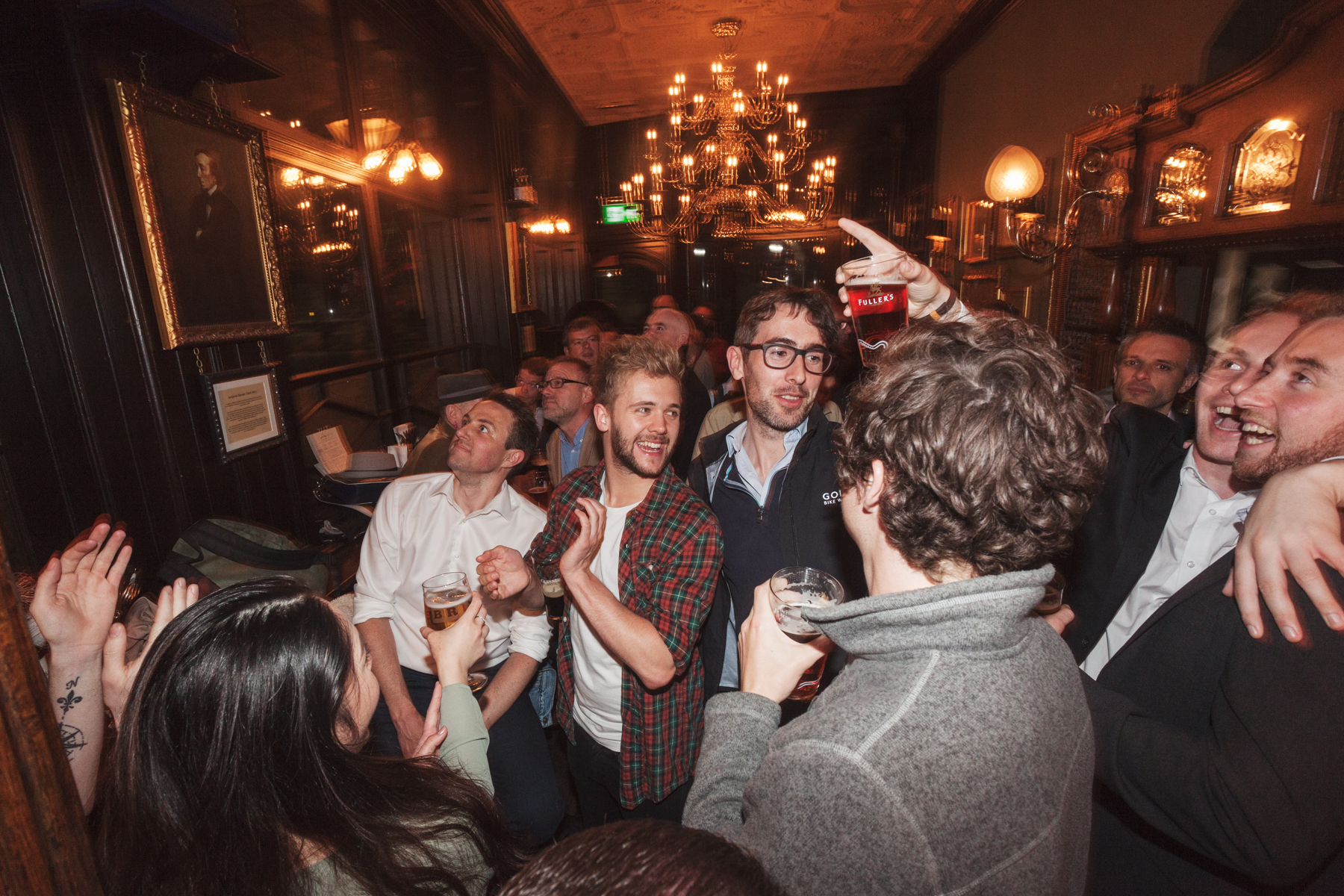 11:02 PM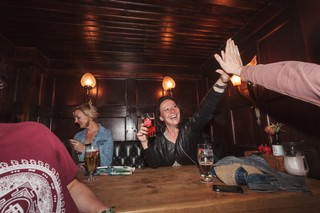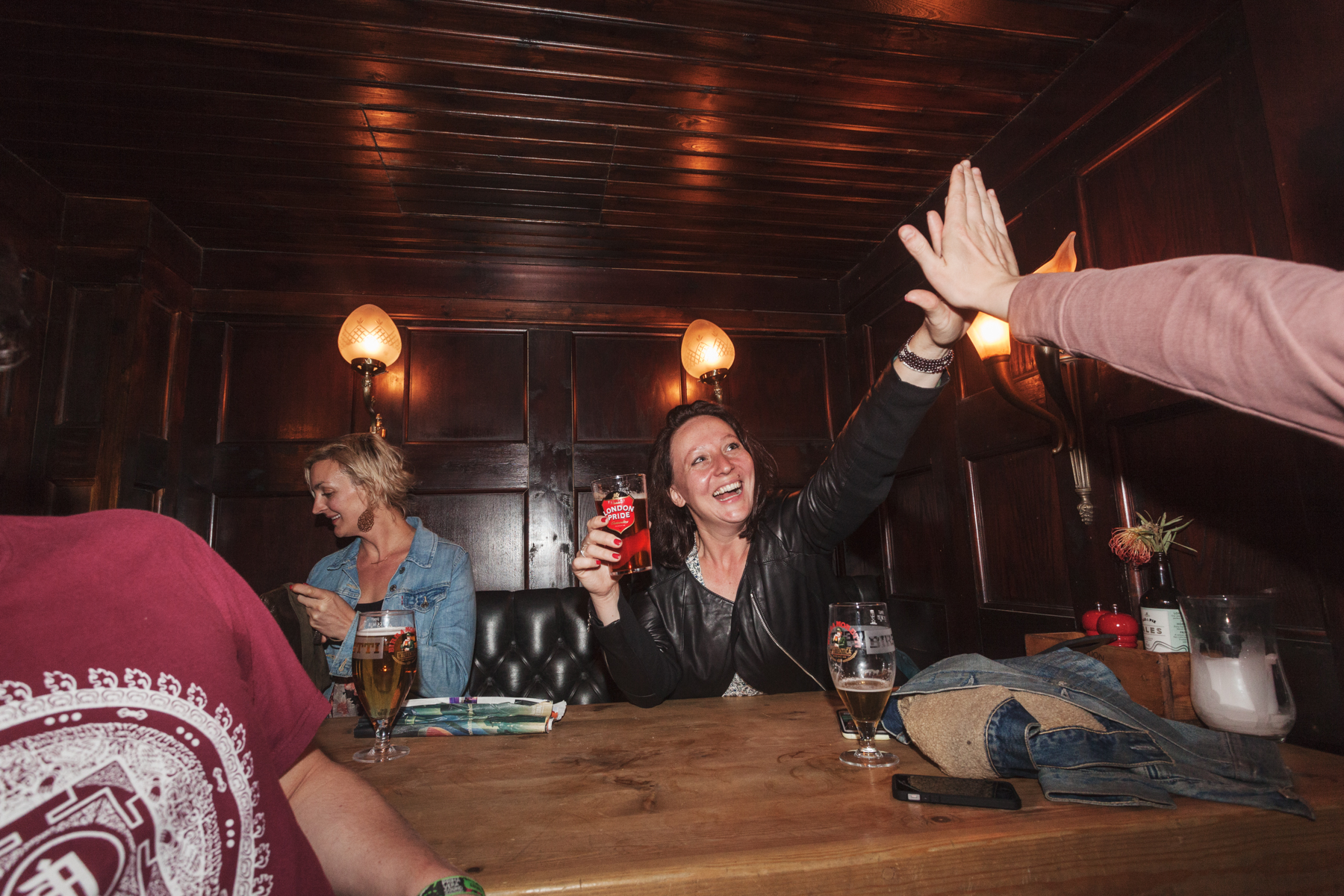 11:18 PM: Honesty has won tonight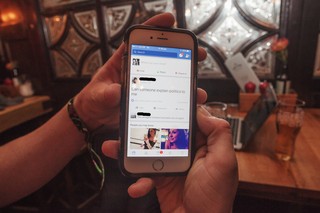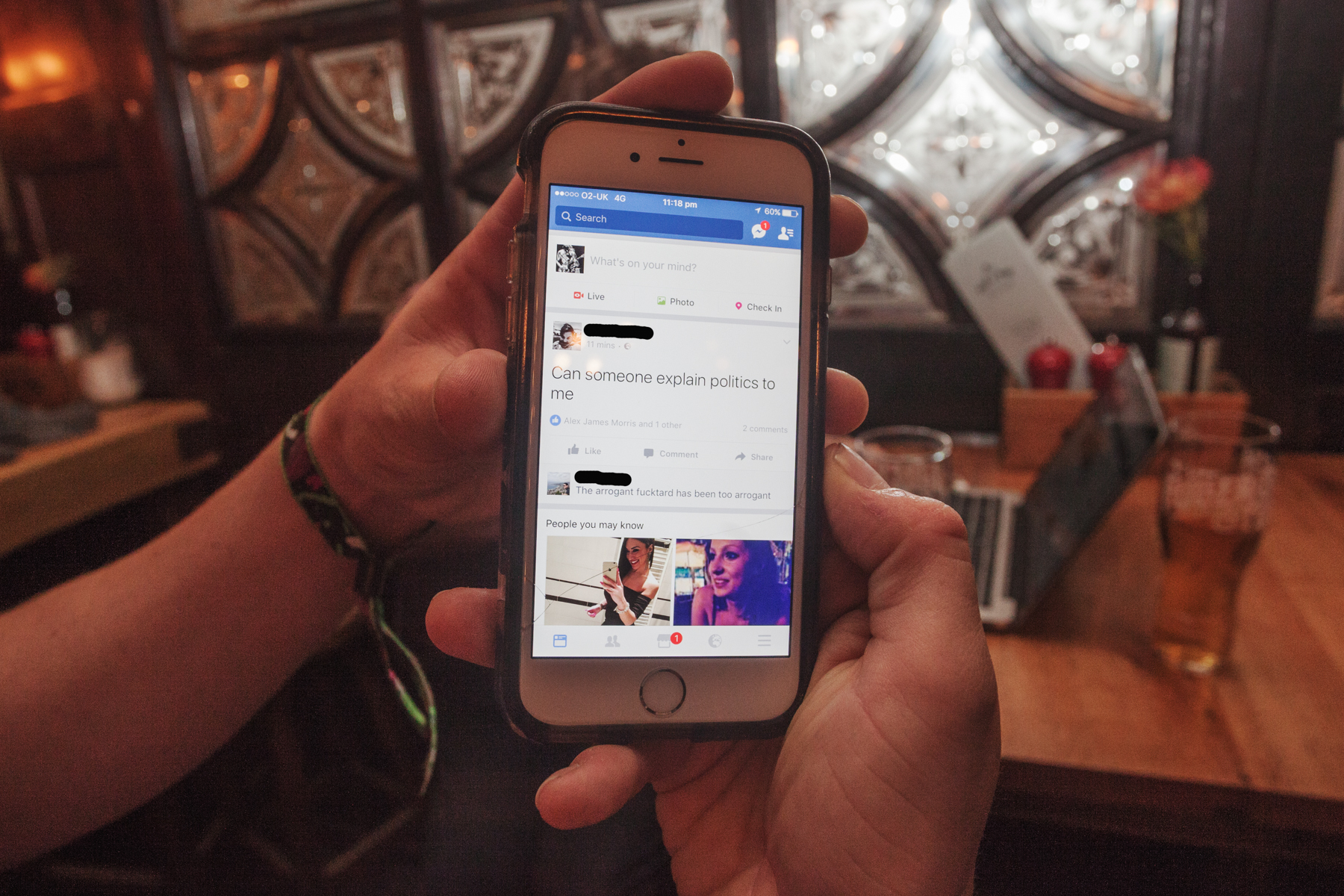 11:38 PM: "We're from the north so we don't vote."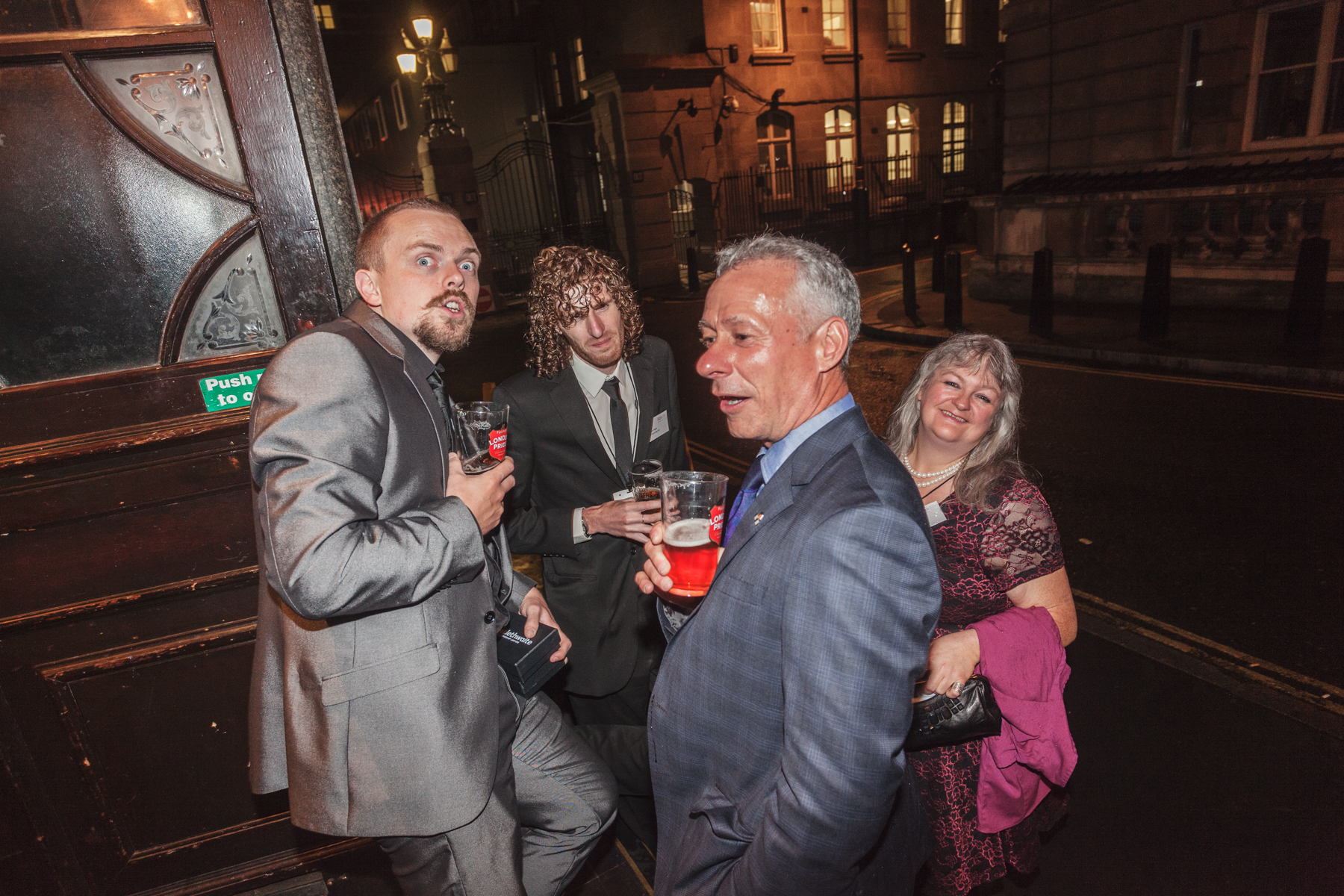 12:13 AM: After explaining the exit polls to the bouncer: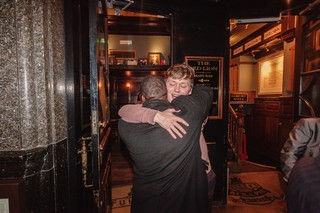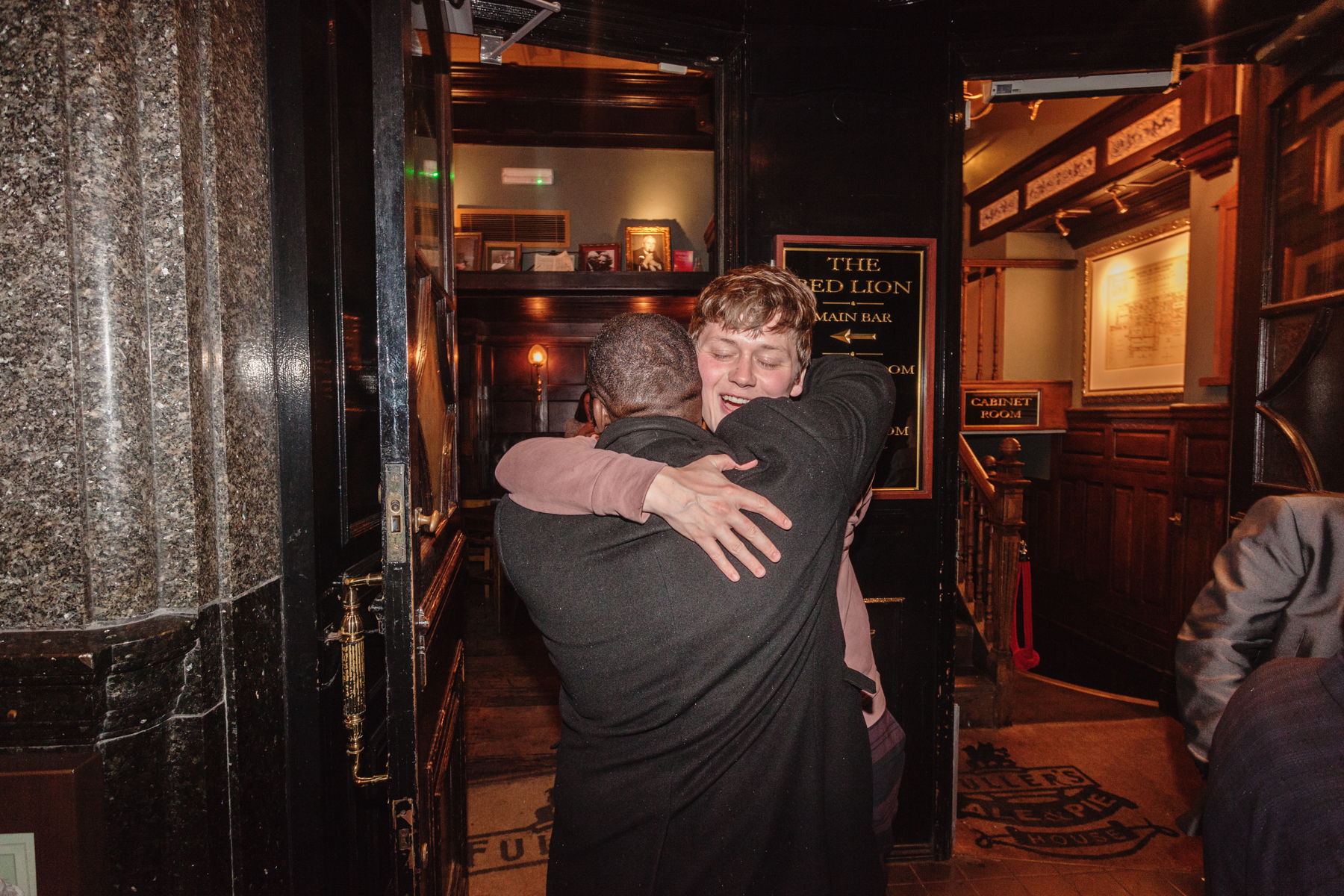 12:50 AM: Dancing on fries with some lads from the RAF, who were shouting, "Corbyn, Corbyn, Corbyn."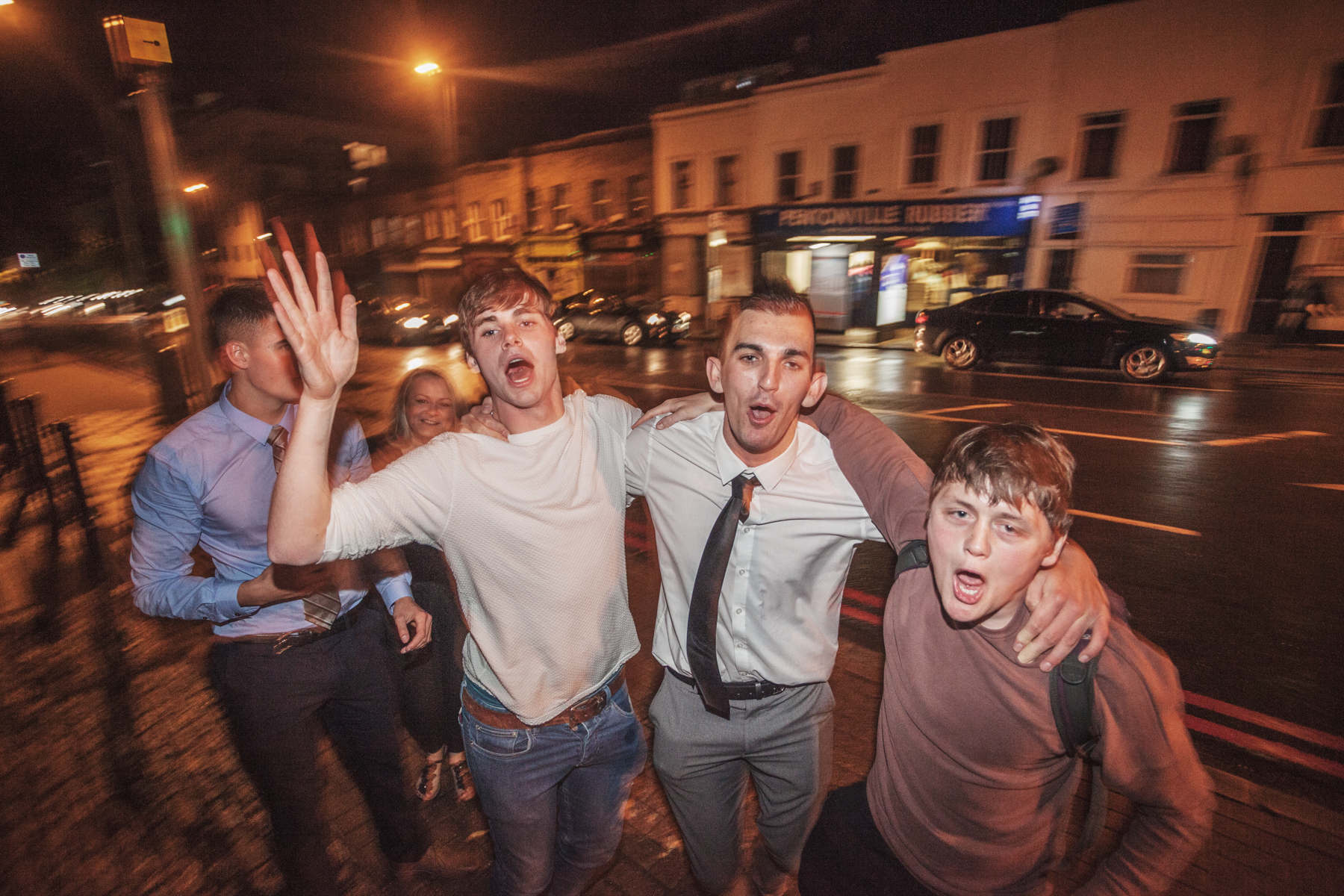 12:54 AM: Some men just want to watch the world burn.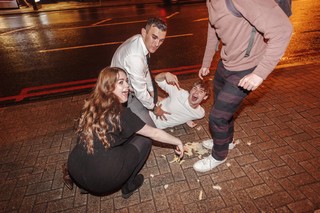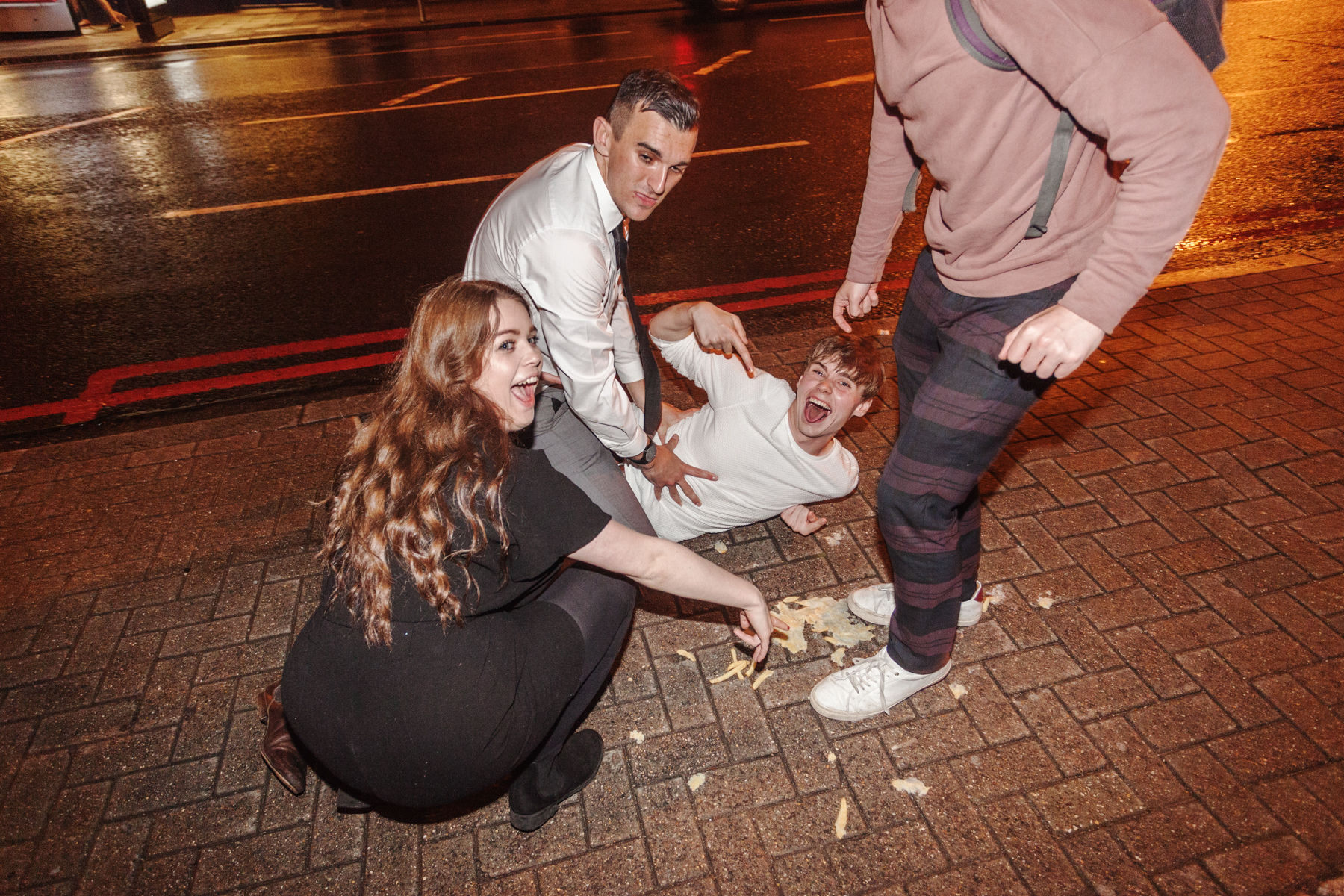 01:09 AM: REALITY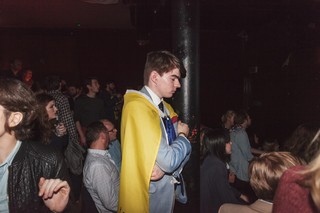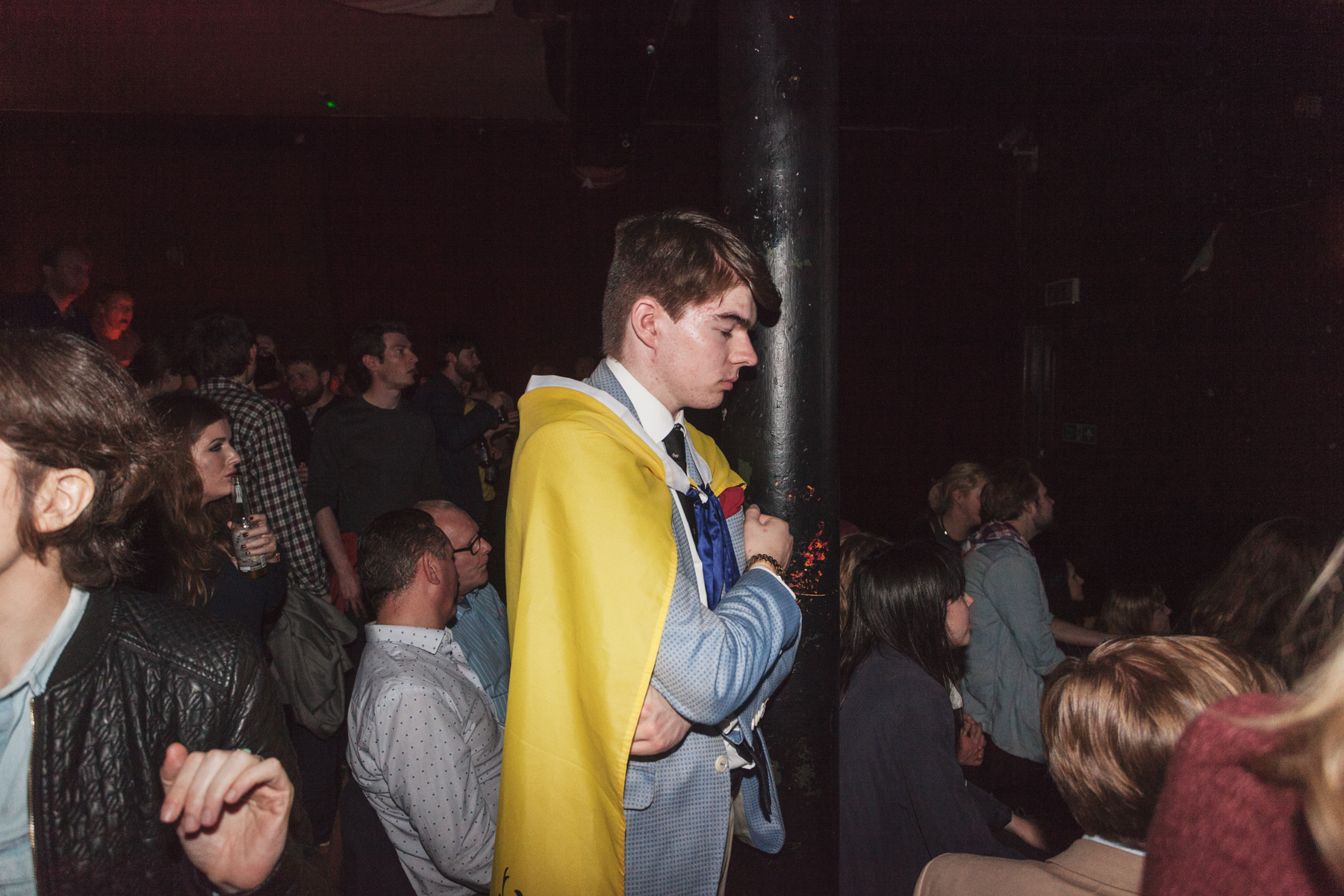 01:30 AM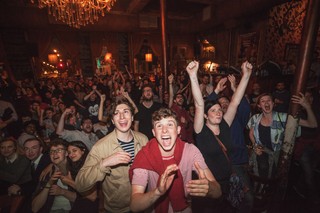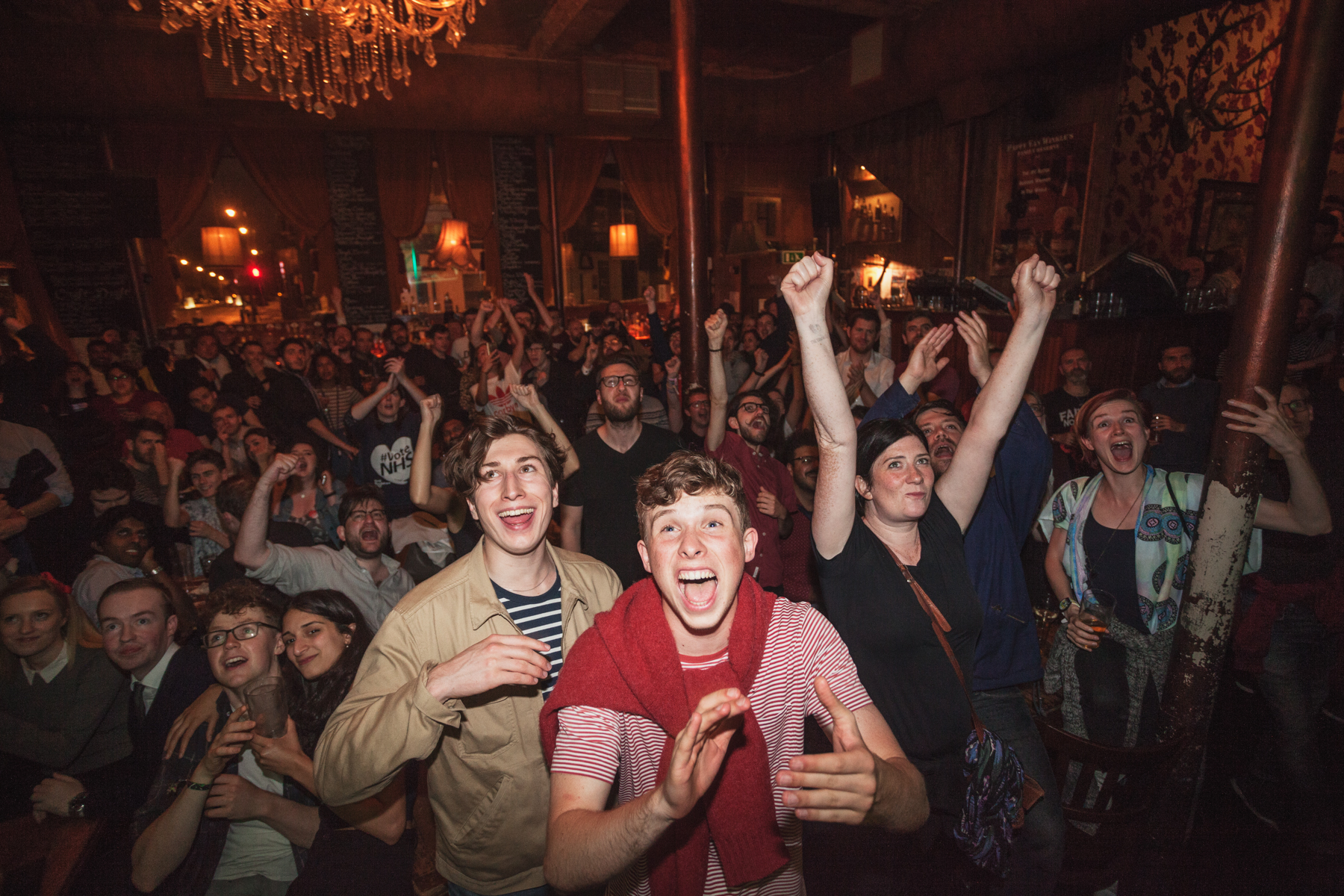 02:04 AM: Tooting results incoming. A place I've spent multiple days over the past fortnight campaigning for Labour – a place the Tories spent thousands on trying to win.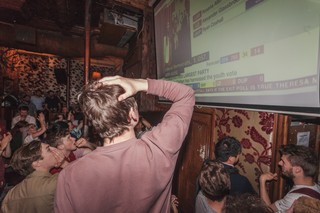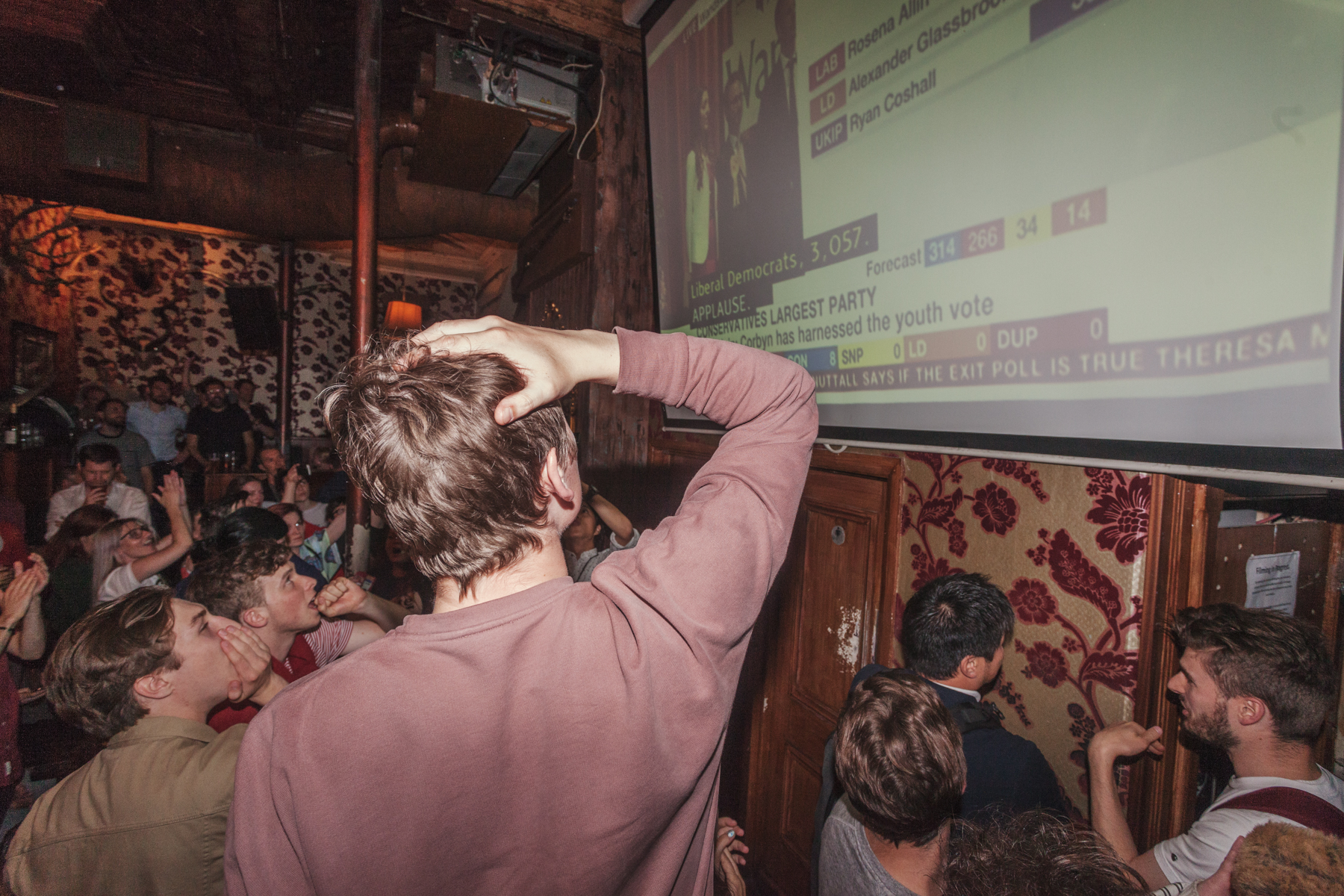 02:05 AM: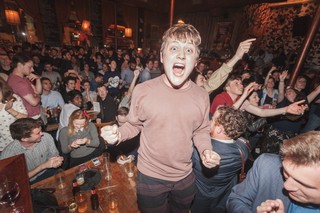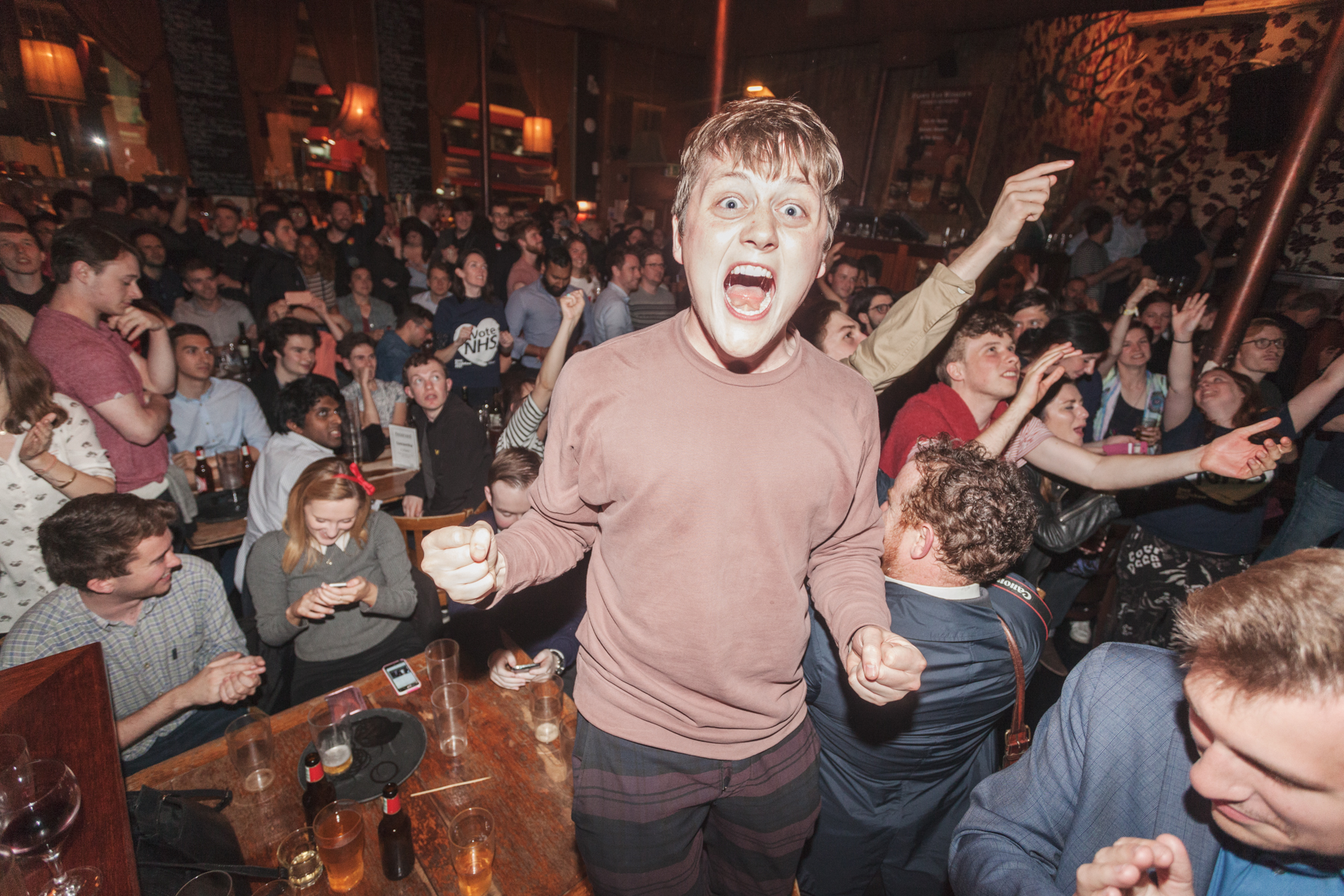 02:58 AM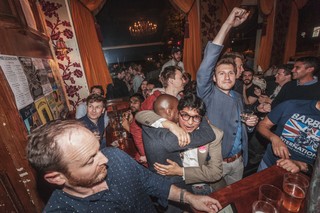 03:11 AM: Me waking up my mum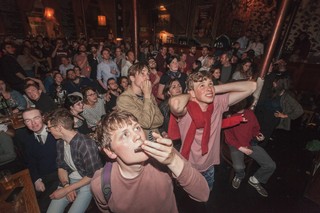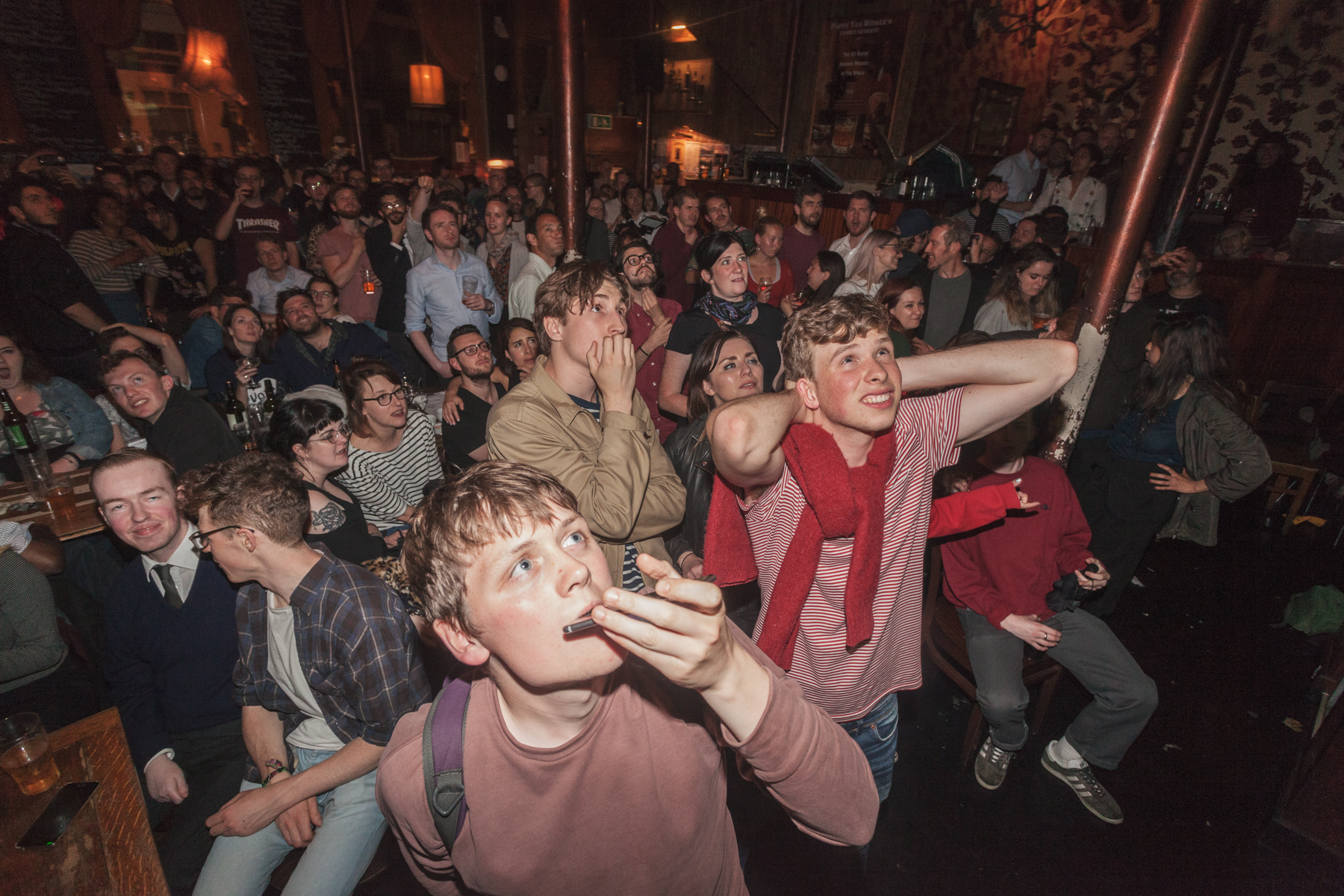 03:42 AM