True story: my sixth birthday party took place in a Tesco Cafe. I've never heard of anybody else ever having a birthday party in a Tesco, or any other supermarket, for good reason: a branch of Tesco is an inherently unsuitable environment for a child's birthday celebration. I remember looking around – the rainy Saturday morning, the scuffed linoleum, Cathy from dried goods doing her best to lead 12 schoolchildren in a game of musical statues – and thinking, 'Surely this personal nadir, particularly early in my life, is an indication that things can only get better?'
If only I'd known back then, strapped into a paper hat, the roof of my mouth thatched with Wotsit mulch, that things were set to get much, much worse. As I slip further into my mid-twenties, the birthday party has returned with a vengeance. Now seemingly not a weekend goes by without another group message reminding me I have to "at least show my face" at a pub in Kilburn, or book a Megabus for a "mad sesh" in Manchester. It's as though all my friends have suddenly realised that, post-30, nobody will care how old they are again until they're 50, so, in a blind state of panic, have booked every karaoke bar in the UK, bought a birthday sash they'll pretend was from someone else and speed-dialled every coke dealer they've ever known.
The birthday party has become a spectre, haunting my every weekend, a scythe in one hand, a helium balloon and an Aperol Spritz in the other. Take my hand and let's walk through every type of birthday party you will end up going to in your twenties.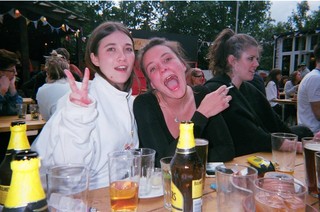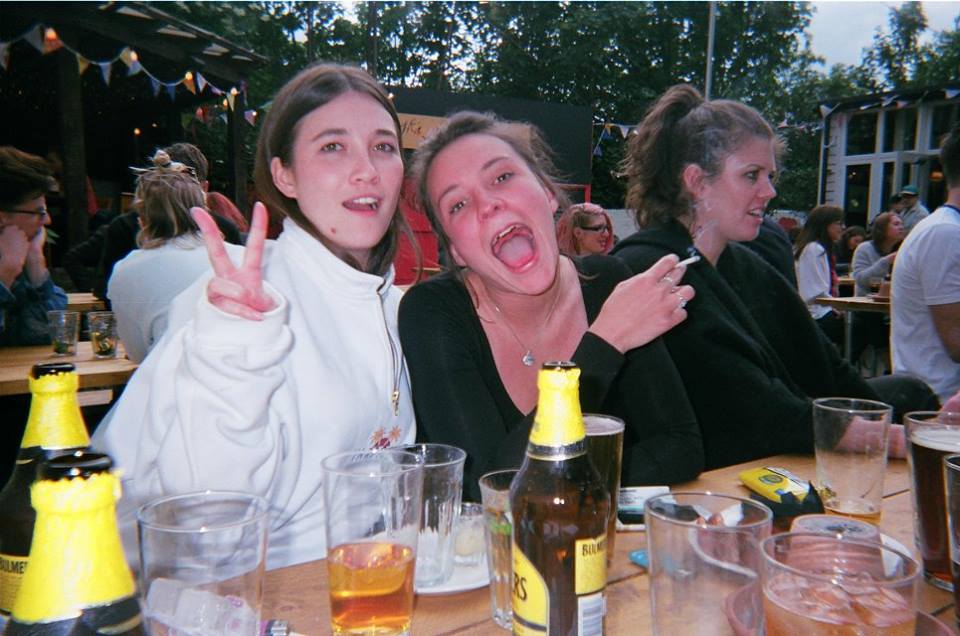 LITERALLY JUST GOING TO THE PUB
Kicking things off here is your mate who has spent the past three weeks talking about how much he hates birthdays and how they're a fucking waste of time and why does anybody care? Your mate who, whenever you ask if he's doing anything for the big day, replies with a "Dunno, just go to the pub I suppose." Your mate who – on discovering that his campaign of apathy has worked and resulted in, yep, a washout – is now throwing a wobbly.
Ah, you realise, watching the disappointment collect in the black wells of his pupils, he does care about his birthday after all. Of course he didn't just want to go to the pub. You were supposed to organise something special, weren't you? Best run to the bar and hope that whatever long-term damage has been done can be repaired by a bottle of house Prosecco and three split bags of Tyrrells.
BOTTOMLESS BRUNCH
What's really sick is that people have found this new way of going to the pub, except you do it at 10AM and you eat loads of eggs at the same time.
Nb: when did Bucks Fizz, a drink usually reserved for Christmas morning at your nan's, suddenly become the drink of choice for Generation Hollandaise?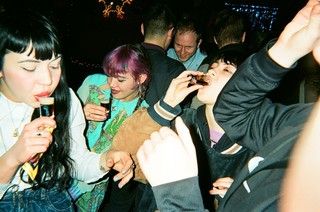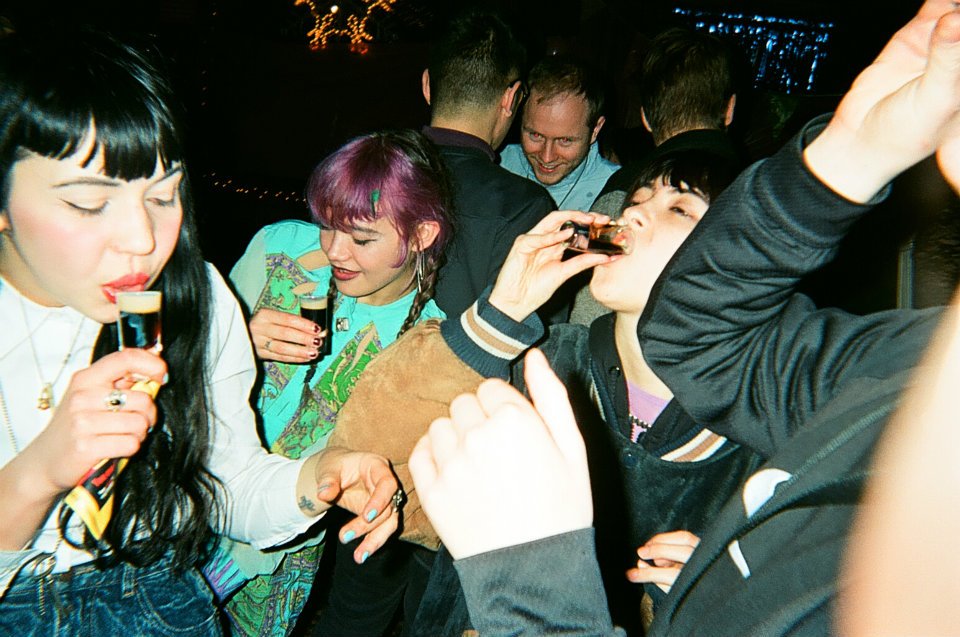 INTENSELY MICRO-MANAGED AND YET TOTALLY IMPOSSIBLE TO PULL OFF NIGHTCLUB EXPERIENCE
Stage 1: Guys think we are going to do Lena Willikens at Pickle Factory for my birthday. Grab a ticket now while they are still a fiver!

Stage 2: Yo guys, just a heads up for those who haven't got tickets yet, they have gone up to £10 now so get them while you can!
Stage 3: Hey guys this has sold out now :( Think some of you got a ticket, those who did thinking we will pre-drink at my flat and head out around 11, so come round before then.
Stage 4: Hey guys Uber is arriving in 20 mins and some of you still aren't here yet x
Stage 5: K those of you who aren't here meet us at the club.
The Sixth and Final Stage: Where is everyone ahahahahaaaaaaa x
DINNER WITH SOMEBODY'S PARENTS
So one of your friends has the sort of parents who insist on driving halfway across the country just to take a bunch of you to a branch of Zizzi, and then to a pub afterwards. For all the face-pulling your mate is doing beforehand, this will likely turn out to be a delightful evening. You will chat to Julie, the mum, about her rock choir, and Brian, the dad, will buy you ten thousand pints.
A HOUSE PARTY?
Worth checking that this is actually a house party. Obviously, if this is an actual house party then great, fire up the engines, get your best T-shirt on and keep the receipt for those tinnies – it'll come in handy later! That said, tread carefully. Actual, real-life house parties are increasingly hard to come by the further into your twenties you get. You might think you're walking into a proper skirting board scuffler, only to find it's one of those weird, horribly long nights where 12 people work through four grams of MDMA and everyone cries at the end. I once thought I was going to a house party and it turned out to be the host and his brother banging pills while we all watched the 2016 Olympics opening ceremony.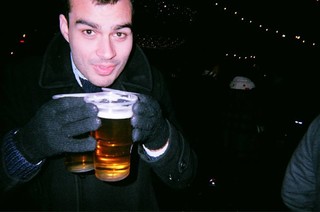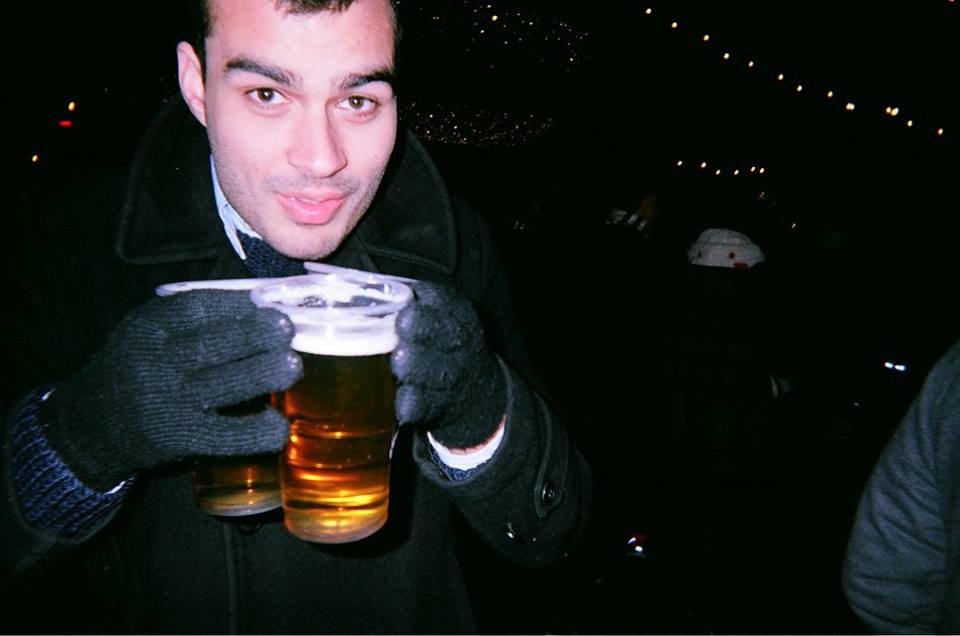 BYOB CURRY HOUSE BONUS ROUND
DING DING DING! Well done! You've found the best type of birthday party to go to in your twenties! It's a BYOB Indian restaurant! You can bring two massive bottles of Cobra and a smaller bottle of Glenn's vodka! You can eat 30 popadoms! You and the host's mate from home can bond over a Peshwari naan! You can make as much noise as you want because it's a Friday night and on Friday nights BYOB restaurants are rowdier than Millwall games! You'll need that hot baby-wipe in a plastic sleeve to mop the tears of laughter from your eyes, my friend!
GOING TO THE PUB 2.0: THE UPGRADED BIRTHDAY EDITION
Welcome to the special birthday edition of going to the pub with your mates, in which we take the normal pub experience, but place a sheet of A4 paper with someone's name on it on each table. This pub trip – a pub trip with pre-booked tables – is an entirely different sort of pub trip.
The magic usually begins with the birthday boy or girl and their inner-circle of mates spending an hour spread across five tables telling other customers – all of them hands full with pints, faces beaming with joy that they've found a table – that these seats are reserved actually, sorry, and that you're expecting a lot more people to arrive very soon. It means resolutely not making eye contact with the groups of paying customers huddled at the bar, as you safeguard an area with the seating capacity of Selhurst Park.
Then, after an hour of herding peak-time Saturday drinkers away from five very empty tables, everyone you've ever known ever will turn up, and somehow, despite all those chairs, everyone will be standing. You will spend most of the evening stuck talking to an endless conveyor belt of Boyfriends and Girlfriends of established guests, and at least once you will say the words "anybody want a drink" just that slither too loud, resulting in a £46.75 tab at the bar. You will all sing "Happy Birthday" to your friend, at which point some grizzled regular will lock you into a 37-minute long conversation about death. Eventually everyone will leave and you will realise someone has stolen your umbrella.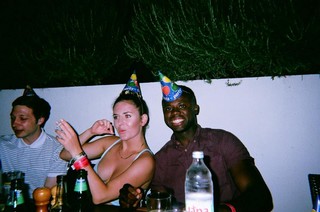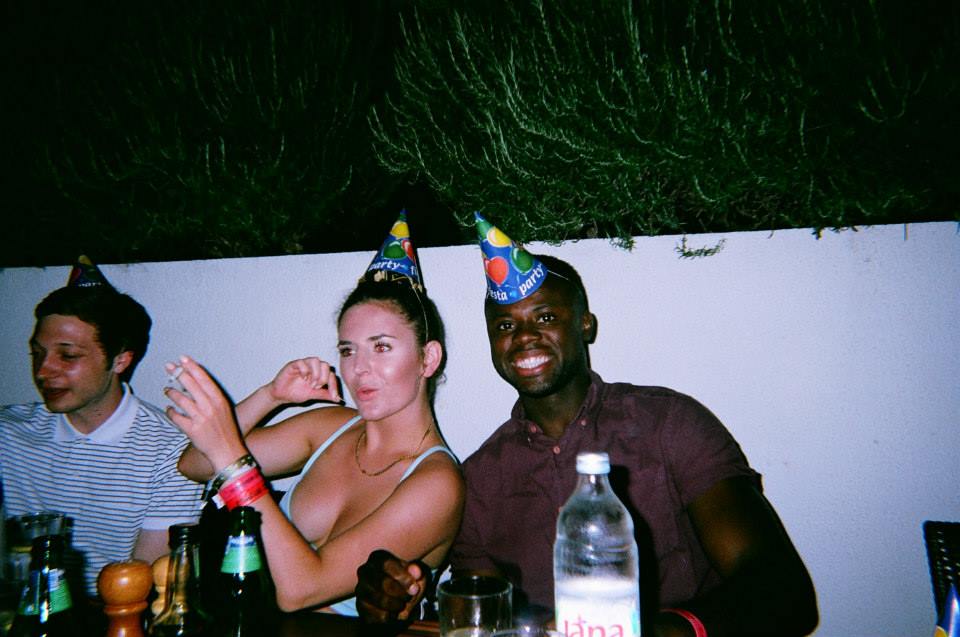 BEING AN ADULT BUT DOING A CHILDREN'S BIRTHDAY PARTY
It's just fun, OK? Just fun to do something random and quirky and wacky like Laserquest or paintball or adult soft play or an assault course or go-karting or crazy golf or zorbing or Quidditch pong or "pin the junk on the hunk", and it will be so funny and not feel at all like a corporate team-building event.
THINKING OF JUST GETTING A BIG AIRBNB SOMEWHERE, LIKE MAYBE IN THE LAKES?
Ah, wonderful, it is time to celebrate the birthday of your one rich friend! Who knows where you found them – maybe it was university, at work, or maybe you just stumbled into them as they fell backwards out of Soho House – but that doesn't matter. They're here now, and once a year for the next decade you will have to work out new ways of telling them you can't afford whatever grand plan they have come up with for the big weekend. Mostly this involves dodging expensive excursions to cottages in the countryside, explaining over WhatsApp that yes, even if your friend Jessica can pick me up from Didcot Parkway, I still can't afford the eternal flow of Dom Perignon and inevitable three-course dinners out.
On the off-chance you end up actually going, expect to spend your weekend watching lads called Hugh slide around in onesies for the amusement of girls called Harriet, while a bluetooth speaker that cost more than your dad's car blares out George Ezra songs. Oh, and everyone will work through all the "dizz" on the first night, leaving you stranded in the countryside with little more than comedowns in common for a second night. At dawn, poking your head through a frosted window into the freezing air, you will stare out across the heather-coated uplands and, as you try to light a cigarette, you will ask yourself why you are here, and what happened to your real friends.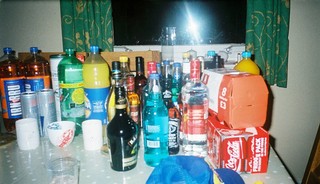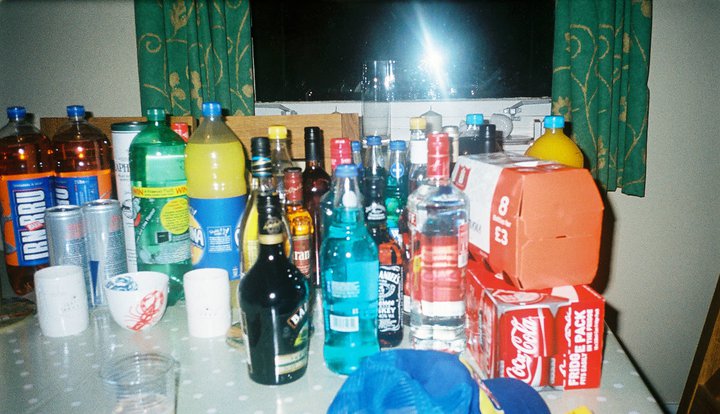 ACTUAL DINNER PARTY
This is it: you're all adults now, and as such it is time to put on your charity-shop-bought Ralph Lauren shirt and buy the second least expensive bottle of red in Spar. Look at how well you've all done. Someone has baked a wheel of cheese into a loaf of bread just like that video on Facebook showed them, and the host has even greeted you with some celery in a pint glass and a cereal bowl full of hummus. Maybe you could make a Spotify playlist full of lots of "fun" but "chill" music like Hall & Oates and Toto and Bon Iver. Don't forget, though, you're not actually adults. Really and truly you're children with drinking problems, so don't be surprised if that game of Articulate ends in a noise complaint.
DINNER PARTY THAT IS DEFINITELY JUST AN EXCUSE TO DO A BUCKET OF DRUGS
Very similar to the above, except instead of playing Articulate you get a gram in and play I'm Struggling to Articulate Exactly What I Mean But Hang On Let Me Try Again…
PARK CANS! PARK CANS! PARK CANS! PARK CANS! PARK CANS! PARK CANS! PARK CANS!
Here we go. Here we fucking go. The sun is out, everybody's got shorts on, everybody's coming down, everybody's got a frisbee. It doesn't even matter whose birthday it is any more. It's everybody's birthday now. Get yourself to the biggest bit of green space you can find and stuff a carrier bag with more cans than you can carry with two arms. I'm serious: strap them to your back, crush the top of your vertebrae under the weight of your Kronenbourg supply, which will become tepid and then actually hot to the touch within an hour. Force cans down into your mouth and stack them in your throat like you're a massive Pez dispenser. Gouge out your eyes and replace them with two stubbies. Scoop the muscle, sinew and bone from your arms until they are hollow skin socks, and then stuff each arm with a tower of cans. Fill every rucksack you've ever owned since primary school with rattling Heinekens and Holstens. Drag them through the streets like Christ upon his cross. Clasp a grab bag of Doritos between your teeth. Squeeze a football between your quivering, buckling knees. There is pollen and sex in the air and you are going to live forever.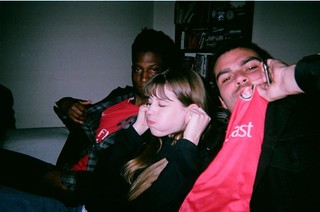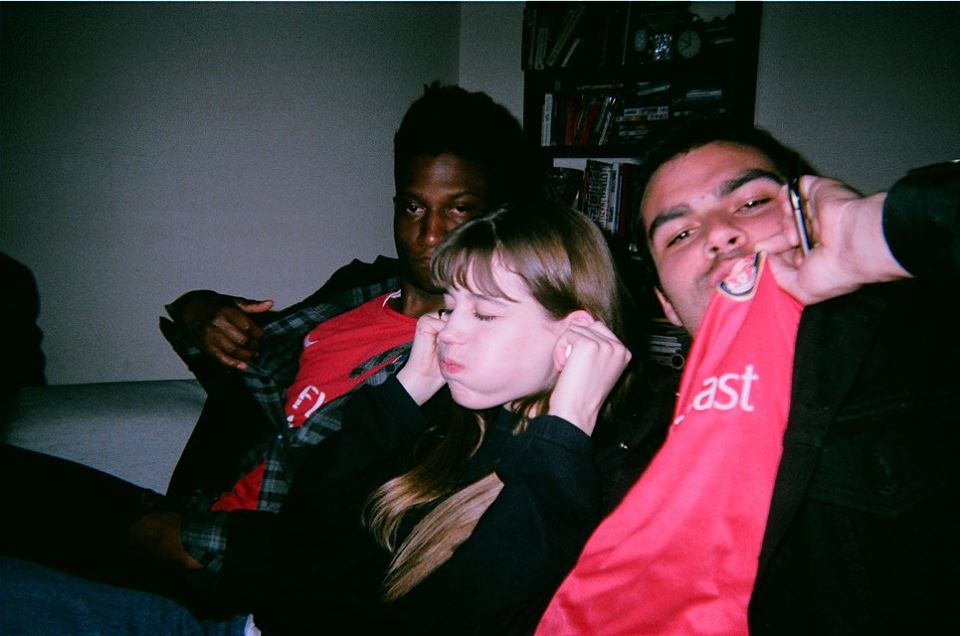 DINNER WITH YOUR GIRLFRIEND / BOYFRIEND
It's actually, to be fair, really nice that your other half has opted to spend the big night just with you. It's actually, to be fair, a testament to your relationship that he / she doesn't need the clamour of all your other friends to mark the occasion. And it's actually, to be fair, not that uncomfortable sitting here for 35 minutes with the same pained smile plastered across your face, your arm half-raising a Bellini in a staged-toast, while the waiter tries to work out how to operate your digital camera. This is cute. This is nice.

JUST, GOING TO A WETHERSPOONS
The older I get, the more convinced I am that the only thing anyone needs to do on their birthday is go to a Wetherspoons. Why? Thanks for asking.
– Wetherspoons are always fucking huge. There's a reason they are always built inside old banks and aircraft hangars. These are the Cathedrals now. Thinking of booking some bookshop-themed pub three trains away just because there's taxidermy on the wall? Well I hope your friends enjoy their IPAs sitting in a cupboard. My friends, on the other hand, will have enough floor-space to park their cars inside, or try to master the basics of tumbling.
– Drinks are cheap. If your friend has a birthday party in a Spoons, you can legitimately spend an entire day there and only spend £20 – and that includes your nachos!
– There is no music. This might sound like a downside, but actually shit music turns people into dickheads. Nothing worse than a bunch of blokes you don't know – presumably all called Tom – singing "Livin' On a Prayer" with their arms aloft. No music allows the chat to breathe like a bottle of your finest Jacob's Creek.
– Best of all, everyone will be there. The mates who are going out that night will come to pre-drink, the mates who want an early night will pop in for one, even your mate's parents can pop in, buy everyone a pitcher of Blue Lagoon before heading home in time for Graham Norton. Everyone knows where every single Wetherspoons is, and everyone knows they are going to have a mint time.
Trust me. Wetherspoons. Infallible.
LET'S GO BOWLING, EVERYONE – BOWLING IS FUN
Bowling: the only physical activity in the world at which nobody is either Good or Bad. Even if the last time you went you won by a margin of 345678, that doesn't mean you won't spend the evening lobbing urethane spheres into the gutter in a pair of clown shoes. Happy birthday.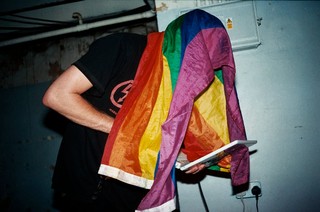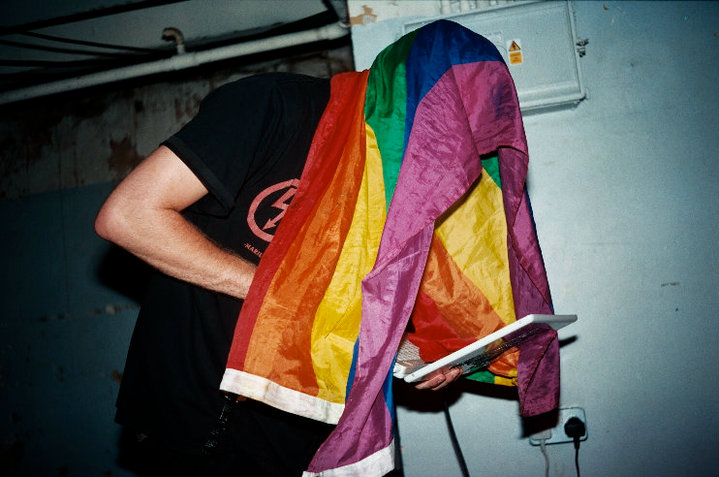 YEAH YEAH YEAH THINK WE'RE GOING TO GO TO BERLIN, YOU SHOULD DEFINITELY COME, WE ARE DEFINITELY GOING TO BERLIN
Every year some poor sod does the rounds telling everyone he's going to organise a big trip to Berlin for his birthday. It never happens. Nobody ever actually goes to Berlin for their birthday. In fact, I'm not sure anybody has actually ever been to Berlin. The world is divided into people who are honest about having never been to Berlin, and people who are shit-scared of being found out so lie about having been to Berlin and how sick Stattbad was. There is no such thing. It is a myth spun and sustained by toned men with vapes and CDG jackets. Berlin doesn't actually exist.
A SPRAWLING, UNPLANNED SUMMER NIGHT THAT STARTS IN A WETHERSPOONS AND THEN TAKES YOU TO A REALLY SHIT SALSA BAR, A NIGHT BUS, A CHICKEN SHOP, A PETROL STATION, THE TOP OF A REALLY BIG HILL SOMEWHERE AND THEN BACK TO YOUR FLAT
Strangely enough, you will one day count this to be the best birthday party you ever went to.

ALL OF THE ABOVE
Bad luck: you've got a mate who has decided that, because their birthday is on a Tuesday this year, and because their parents can't come down until the week after, and because the work lot want to do something on the Friday, and because they want to do something special this year but they also want to have a really big one on the weekend, you have to do every single birthday party conceivable in a two week-long festival of helium and Victoria sponge. What else is there to do but blow out those candles and wish for death's embrace!
More on VICE:
We Went On a Tour of the Worst-Rated Nightspots in Liverpool
A Mum from Kent Bought Her Daughter 12 Bags of Cocaine to Celebrate Her 18th Birthday