As the leaves change, so does your appetite. Starchy root vegetables that were unfathomable during the summer months suddenly become appetising, you start opting for red instead of white at the liquor store, and, for reasons no one really understand, having a bump of ambiguously named "pumpkin spice" powder in your coffee becomes socially acceptable.
But 'tis the season of apples, pumpkins, and booze with spices in it, so might as well take the good with the bad and pay your respects to some of Mother Nature's most nourishing bounty in your own kitchen.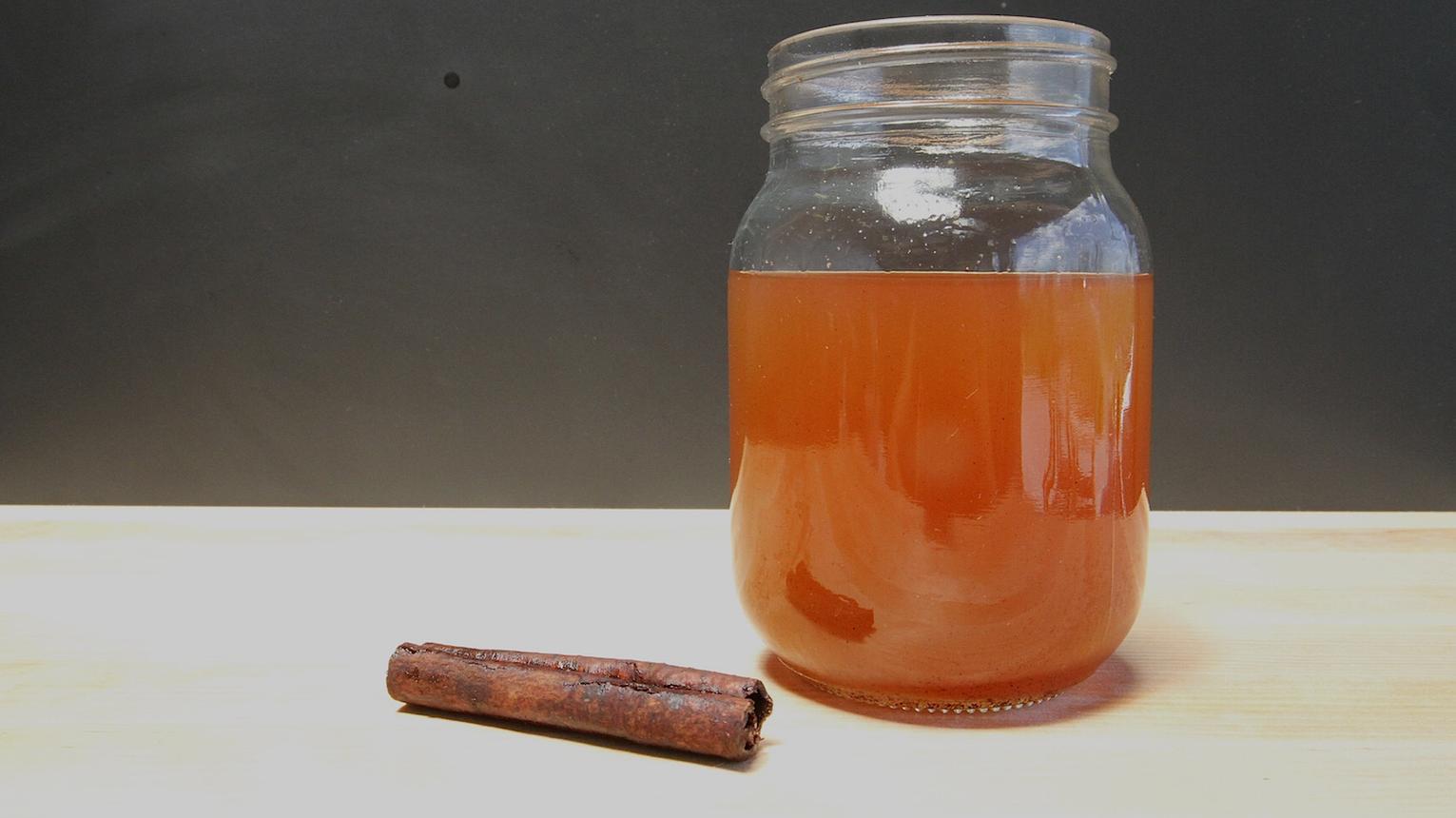 RECIPE: Michigan Hard Apple Cider
Get your fall cooking started on the right foot with some homemade booze. No need to barrel or distill anything, all you basically need is a bunch of apples and some 190 proof vodka. It's a fun, cheap, and legal way to make your own booze and keep the doctor away.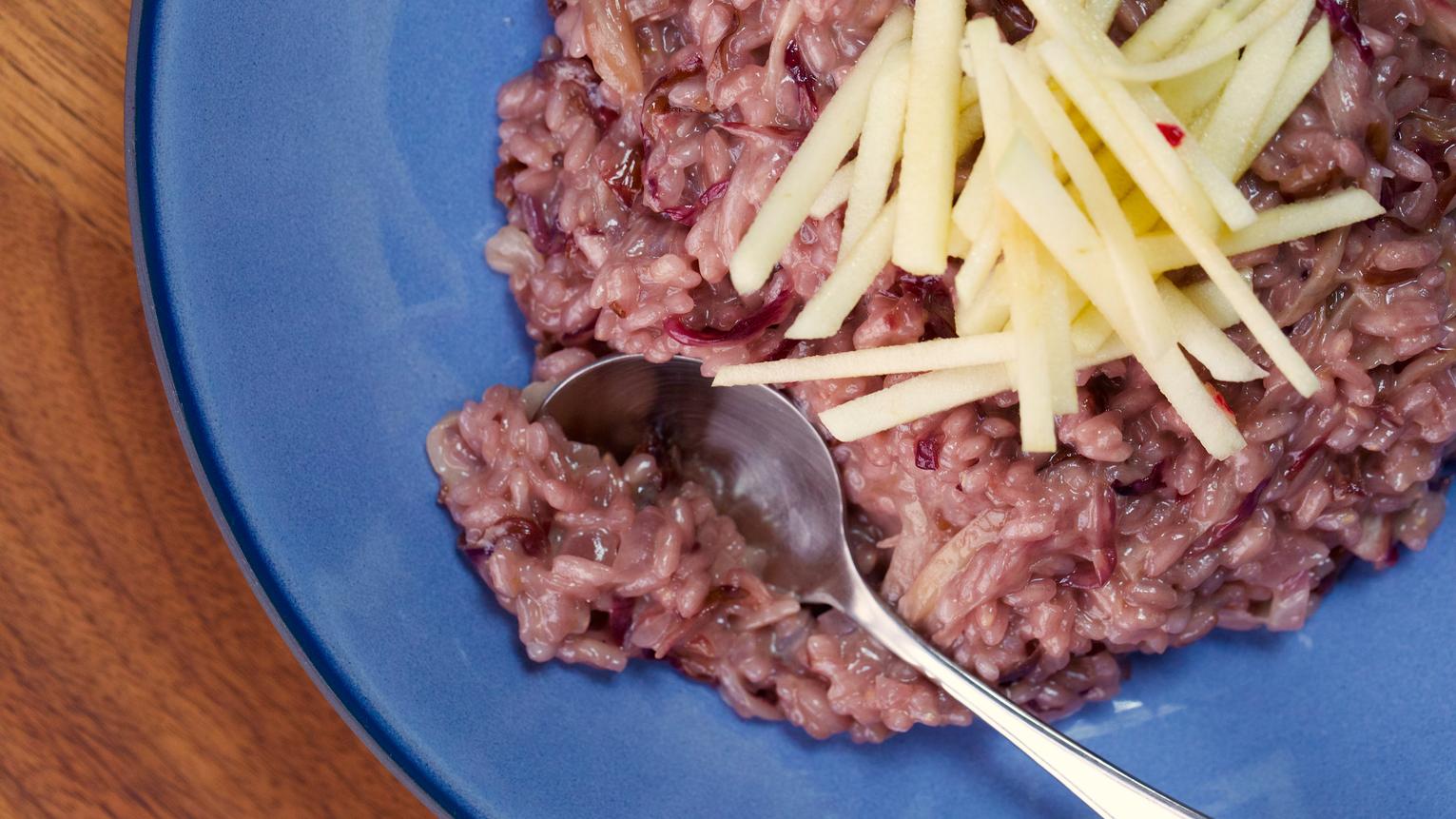 RECIPE: Red Wine Risotto with Radicchio, Asiago, and Green Apples
Apples in risotto? Yes, apples in risotto. And radicchio? This might sound a little odd, but thanks to the chef with the autumn-coloured hair, we have a risotto recipe that makes the most of seasonal ingredients—and is heavy on the red wine, to boot. It's purple and buttery with a crunchy apple garnish that is confusing in a really good way.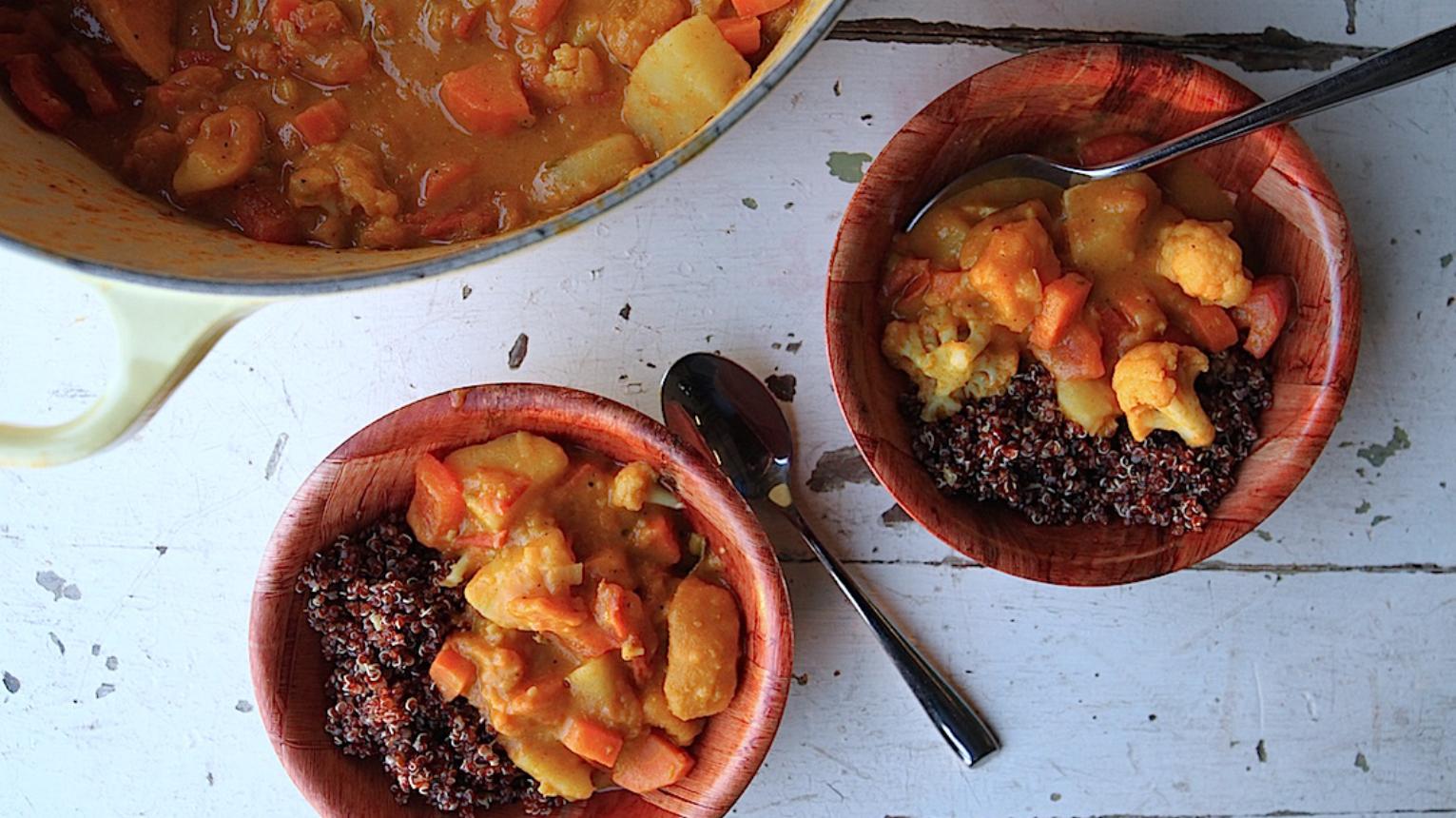 RECIPE: Vegan Roots Curry
Nothing says fall quite like root vegetables, and this curry has all the heavy-hitters: pumpkin, potatoes, carrots, garlic, and ginger. But don't let all of those subterranean starches scare you; it's actually really healthy too.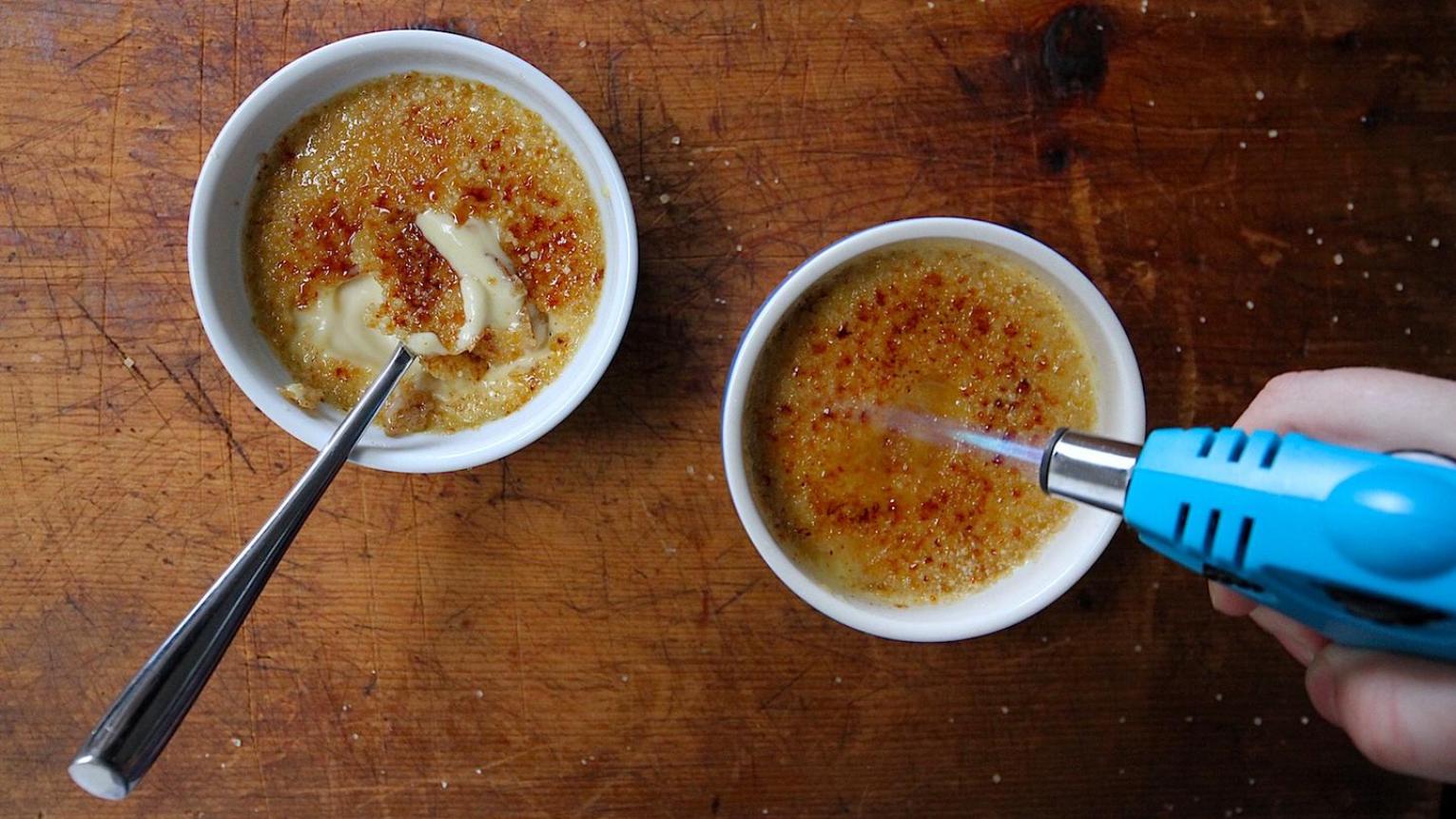 RECIPE: Pumpkin Crème Brûlée
There is more than one way to light up a pumpkin and using a kitchen torch is a good as any other. So get light up these little pumpkin crème brûlée ramekins to remind your guests that fire will always be a better garnish than pumpkin spice.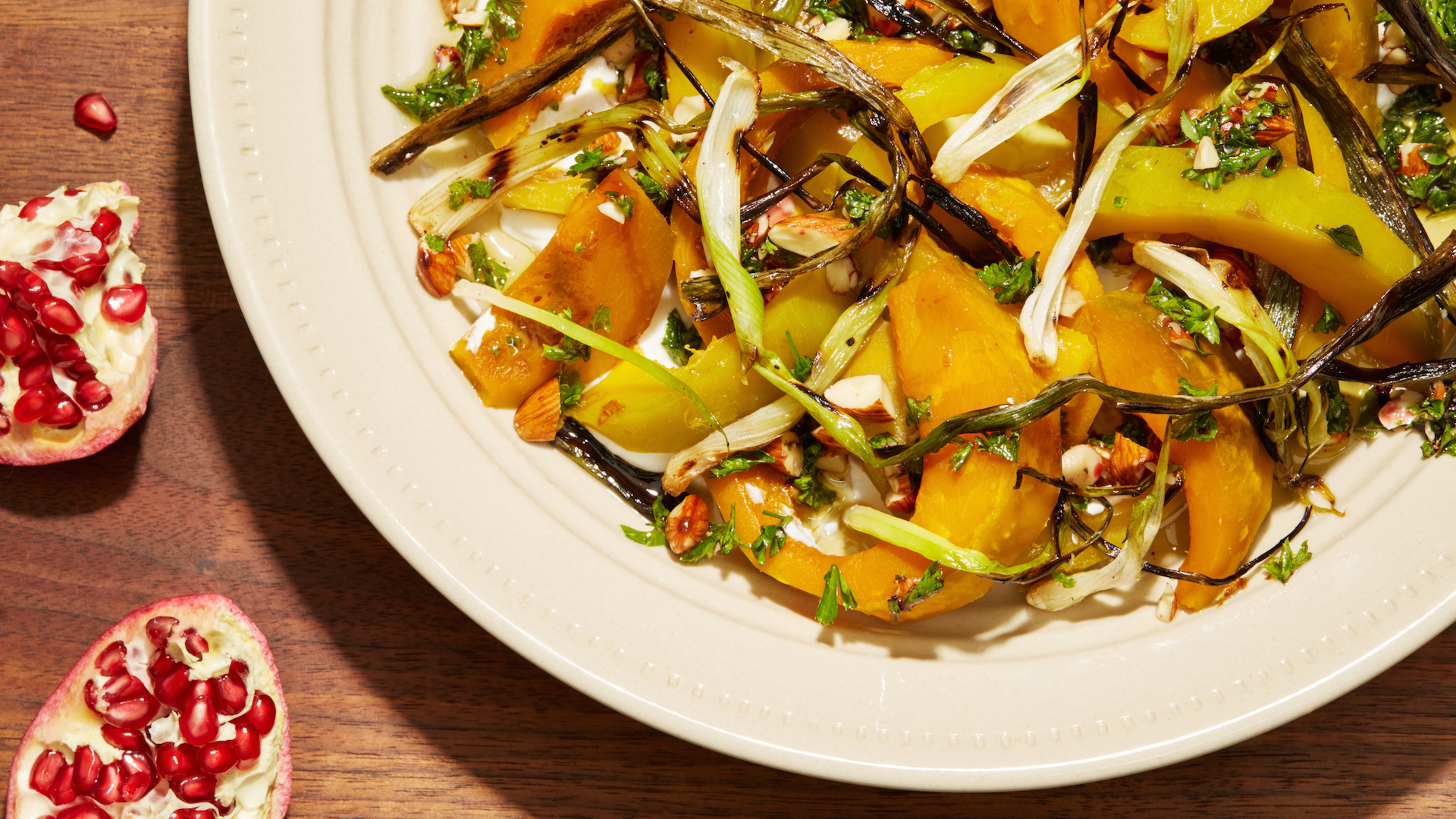 RECIPE: Kabocha Squash Salad
What's a kabocha? It's exactly the kind of ingredient that will get you thinking differently about Fall cooking. Adapted from Russell Moore, Allison Hopelain, and Chris Colin's recent cookbook This Is Camino, this garlicky, acidic, and savoury recipe is a great example of how versatile an ingredient squash can be, when approached creatively.