A Supreme clipper, from the A/W 2017 collection. All photos via
Supreme
Last year, New York skate brand Supreme released a branded brick. Much was made of this, because what do you do with a brick, other than put it in a wall? Well, if you're a Supreme collector, you buy it – either at its retail price of £23, or on the resale market, where prices reached just an offensively stratospheric £770.
None of this is anything new, of course. Before and since the brick, Supreme has been slapping its logo on all sorts of stuff – fire extinguishers, lilos, dog bowls – and people have been lapping it up, earning the brand a reputation for putting out weird accessories every season. This year's A/W collection, which was previewed this morning, is no different.
There's a boxing robe and a foldable exercise mat, both of which make sense when you consider the brand's historical affinity for boxing, and the gloves, punch bags and Muhammad Ali T-shirts they've released in the past. They're also releasing a Fender Stratocaster with a box logo on it, which – again – makes sense re: the fact music is a big part of the brand's history.
And then there's the other stuff, like the adjustable clippers pictured above...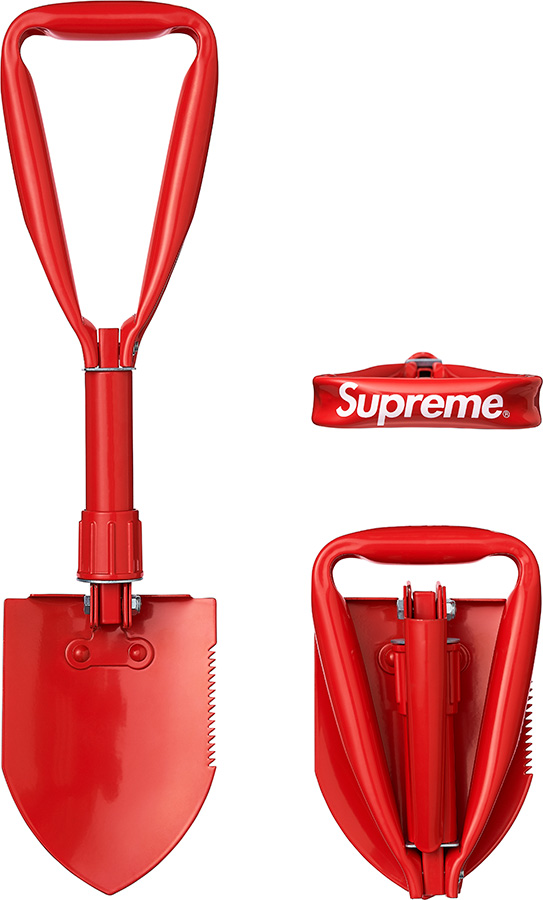 This collapsible shovel.
This big red sled.
And this inflatable blimp.
Nothing has prices yet, but you can be sure that all of this stuff will sell out in under 30 seconds. The first clothes, hats and accessories from the new collection – all of which you can see here – start going on sale in store this Thursday.
More on VICE: