Pep Guardiola. Photo: ROPI / Alamy Stock Photo
Are you aware there's rugby on at the moment? Yeah, me neither. Here are all the dust-ups, talking points and instances of indecent exposure from this weekend in the Premier League.
Is Pep Guardiola Too Woke?
Last week, I described Pep Guardiola as "football's answer to the final stage of the expanding brain meme", but when it comes to Sergio Aguero he sometimes seems more like the confused maths lady. We all know Pep is essentially an enormous hunk of tactical grey matter, a great big cerebral cortex within a bulging Cruyffian cranium, but like all geniuses, visionaries and savants he is susceptible to overthinking things.
So, earlier in the season and as far back as last summer, it was suggested by many that Guardiola was ready to dispense with Sergio Aguero. Despite being Manchester City's all-time top goalscorer and one of the most feared strikers in the Premier League, there were supposedly whispers from club "sources" which indicated that Aguero could be moved on after spending an increasing amount of time on the bench. Whether these were accurate or not, they now seem absolutely wild in the context of Aguero scoring four against Leicester on Saturday and taking his tally to 21 league goals for the season.
Sure, Aguero may not be the first line of defence that Guardiola would, in an ideal world, look for in a striker. He may not tick all the boxes on metrics or rack up record final-third ball recoveries, nor does he always initiate a high press or win 100 percent of his aerial duels. No, he can't be redeployed as a left-wing-back or double down as an emergency sweeper. What he can do, however, is score a ton of goals and win football matches. If that's not enough for Pep then either he has ascended onto a higher plane of consciousness where goals are now secondary to passes allowed per defensive action, or there is such a thing as being too woke, even when you're the best manager in the Premier League.
Ahead of Everton's meeting with Crystal Palace this weekend, there was a groundswell of sympathy for Roy Hodgson. Back when Sam Allardyce got sacked from the England job for drinking a pint of wine (official reason: embarrassing the FA by chatting shit over dinner), he said of his England predecessor's abilities as a public speaker: "He'd send them all to sleep, Woy. He hasn't got the personality for it." Asked about Big Sam's remarks before their clash at Goodison Park on Saturday, Hodgson said: "Did it bother me? I didn't lose any sleep over it. My relationship with him before, I always thought was good. Now, I would expect it to be less good."
With Hodgson recouping some managerial credit after leading Palace to a relatively respectable 15th in the table, no matter that Euro 2016 will always haunt his dreams, many were keen to present this as an unusually sassy comeback by a fundamentally decent fella. How can you dislike Roy, a charming, mild-mannered septuagenarian with a heart of gold who may or may not have ruined the England team for everyone? Oh, but wait a second, some old footage has gone viral which shows him losing his shit with an interviewer for no apparent reason. Roy Hodgson: nice bloke, unless you say something he doesn't like, in which case he'll two-foot you right in the shins.
North London's Fabled Power Shift
A strange phenomenon among a minority of football fans, it's possible to have a grim fascination with your team getting absolutely battered. While most of us will rage quit if we're getting clobbered on FIFA or walk out of the pub if our side are getting smashed on Super Sunday – resignedly fast-forwarding the relevant part of Match of the Day later on that night – there are others who will watch in fascination as their footballing heroes are comprehensively dicked on. While there's something anarchically entertaining about getting beaten 8-0 or some such, the kind of result where you can at least see the funny side, it's even more niche to be gripped by a 1-0 in which the other team dominates and it's not even a laugh.
Nonetheless, Arsenal's 1-0 defeat to Tottenham in the north London derby this weekend was undeniably gripping. New-look Arsenal, with the likes of Pierre-Emerick Aubameyang and Henrikh Mkhitaryan instead of Olivier Giroud and Theo Walcott, played worse than old-look Arsenal, succumbing to one of the most resounding 1-0 losses in recent memory. While we wouldn't dare invoke the old cliché of the "North London power shift", there's no way Arsenal are catching Spurs this season. That begs the question: how many times can you finish behind your local rivals before you have to admit you're not as good?
---
WATCH: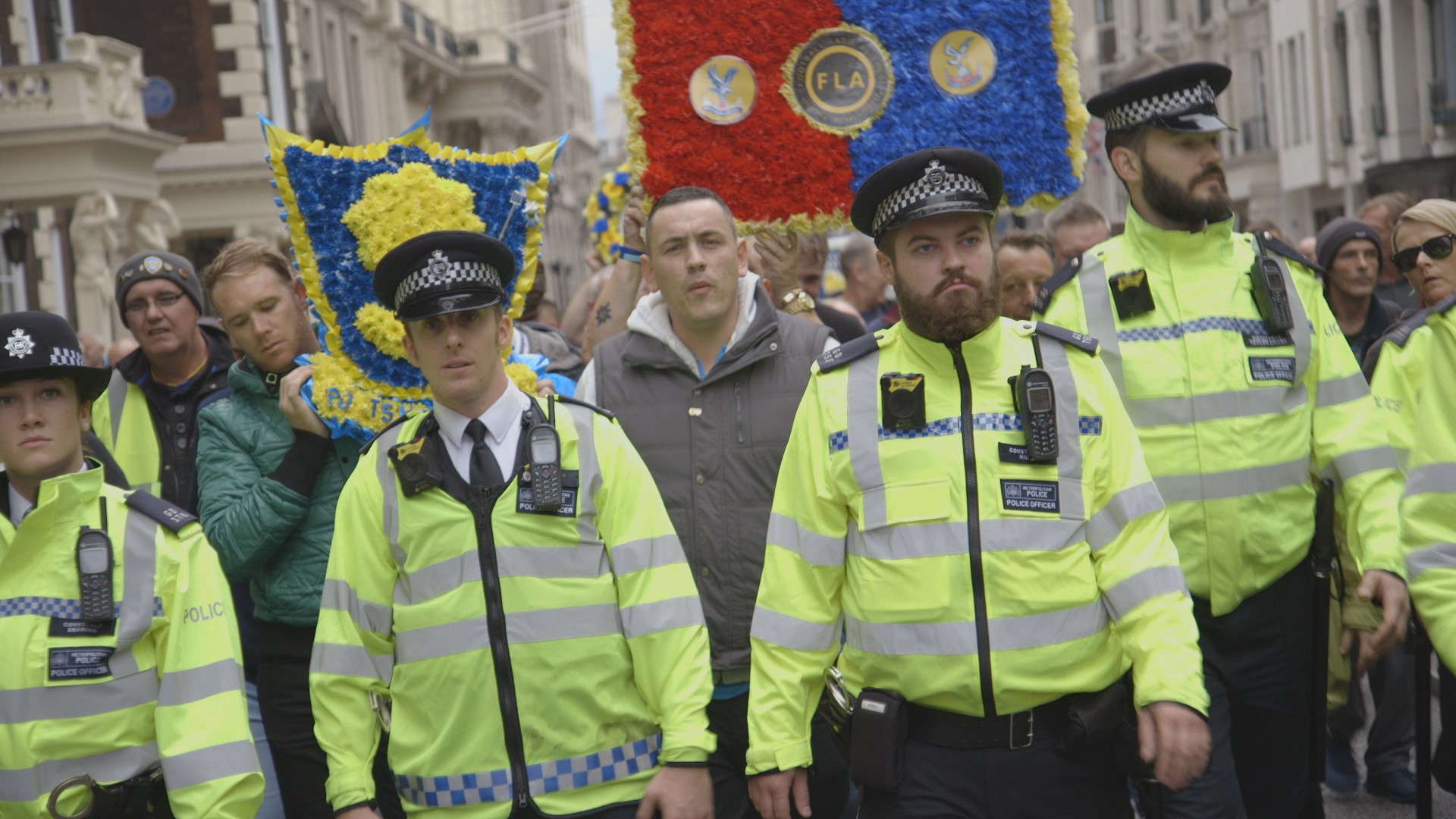 ---
Dicks Out For David Wagner
While there are many reasons to admire the current Huddersfield manager – his tactical acumen, his man motivation, his great taste in horn-rimmed glasses – one of his players appeared to take the idea of "dicks out for David Wagner" a little too literally (NSFW video at that link) on Sunday. Rather than see it as a metaphorical expression of delight at Wagner masterminding a crucial 4-1 win over Bournemouth, one of his substitutes literally got his dick out in the dugout behind his boss and accidentally exposed it to millions on live TV.
If you thought your weekend was messy, at least you didn't flash your penis to much of the viewership of BT Sport. Naturally, the incident led fans to make jokes like: "He won't be offered an extension any time soon!", "That's why he's never been nutmegged!" – which seems a bit crass – and, "That's the biggest dick seen at Huddersfield since Jose Mourinho earlier in the season". Their words, not ours.