The Book Charting Grime's History As Though It Were a Playlist
Jeffrey Boakye's 'Hold Tight' chronicles his love of the genre as told through the strands of Black British music that came before it.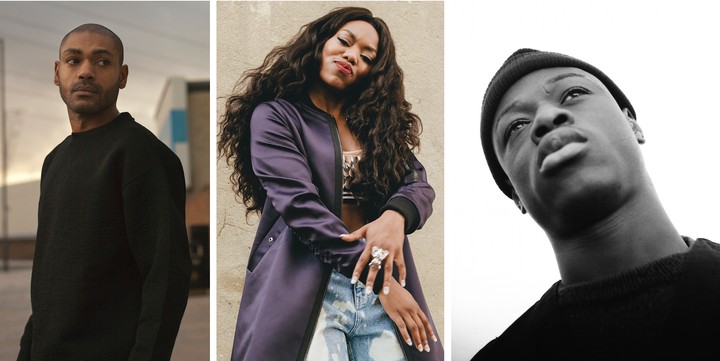 Kano, Lady Leshurr and J Hus all have songs featured in 'Hold Tight' (J Hus photo by Olivia Rose)
Stepping up to highlight the best in grime can inspire the true heads to casually reach for their pitchforks. It's fraught with peril for your mentions – and writer and teacher Jeffrey Boayke may be about to learn that first-hand. He's written Hold Tight: Black Masculinity, Millennials and the Meaning of Grime, one of the most exciting book releases of the summer. Hoping to "ignite the conversation and celebrate the culture", he sees this wilfully playful series of short essays charting grime's chronological history like a 62-song tracklist as "the first domino… definitely not the final word or the end of the conversation". Each essay takes one single tune, and interrogates its relevance to the scene, the precedence for, birth and growth of grime through blogs, vlogs and social media, hoping to root the genre "in the two broad contexts of black Britishness and millennial culture".
Boakye has gathered an impressive list of tunes that starts with The Winstons in 1969, gallops along with the likes of *inhale* General Levy, Tina Moore, So Solid Crew, Kano, Skepta, Lady Leshurr, J Hus, ending with Wiley. Some broader essays at the end discuss black masculinity, too, and its relationship to lyrics that don't shy away from the realities of violence. Boakye is a fan, first and foremost, and these essays act as a love letter to a genre that now sees Stormzy selling out huge venues, Skepta winning the Mercury and JME almost single-handedly saving Corbyn's political chances. You know a genre is mainstream when some of the beats are being used in make-up ads, right? I chatted to Jeffrey about the book, the research and the perils of making 'best of' lists.
Noisey: Hi Jeffrey, let's start with how you whittled down the songs for the book. That must've been a struggle, no?
Jeffrey Boakye: Weirdly enough, choosing the tracklist might have been the easiest part of the whole process. I never intended Hold Tight to be "The Definitive Book on Grime", so it gave me this freedom to zero in on tracks that I thought might be important. That's a big thing about the book – it's a subjective take on the genre from someone who was listening from early on. I stumbled across grime in about 2002 before I knew what I was listening to and thought, 'ah OK, new black music. Cool.'
I could place it in a lineage of black music that I grew up with, which is another important aspect of the book: grime's musical historical context. Ragga, jungle, soca, dancehall, hiplife, hip-hop, R&B, all that black music I grew up with. So even though I place myself as a bit of a grime outsider, I fully get where grime is coming from. I'm definitely not in any grime "inner circle" but I love the music and have a critical ear. So when I sat down to list tracks to focus on, I was just plucking songs out of my head that I've spent time with since I was a kid.
What will be your response to people who inevitably kick off about the songs they think you missed?
In a perfect world, everyone will read this book and come up with their own playlist, write about those songs and share what they've written. My tracklist is tied to my biography, meaning I never meant it to be comprehensive. There are loads of songs I could have included, but I tried to focus on songs that represent a particular moment, or resonate with my experiences growing up black and British in London. I also felt it was important to namecheck the artists who I think play an important role in the development of the culture.

Talk to me about the process of writing the book, then, and distilling that idea.
I'd like to say there was a method to the madness, but I just wrote about whatever track I felt like writing about at any given time. The first one was "Incredible" by M-Beat featuring General Levy. Most of it came to me in one afternoon of brainstorming, just listing tracks in my notebook and sketching out what I might say. Then I let my writing grow chapter by chapter until suddenly it was hitting tens of thousands of words. That's when I knew I definitely had a book on my hands.
I very nearly published each chapter on my blog, but once it started taking shape I realised that would be crazy; I needed to knock it into shape and let a narrative emerge. One thing I didn't do was force the timeline. There are a couple of years in the 90s with no tracks at all. I know I could have found something from each year, but what's the point in crowbarring in ones that I haven't really lived with? That was important to me, for the book to reflect my actual experiences with music.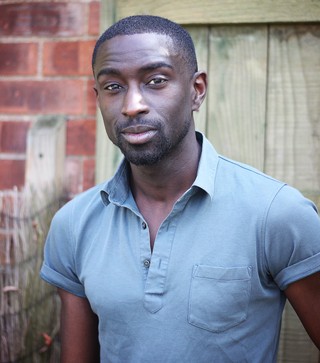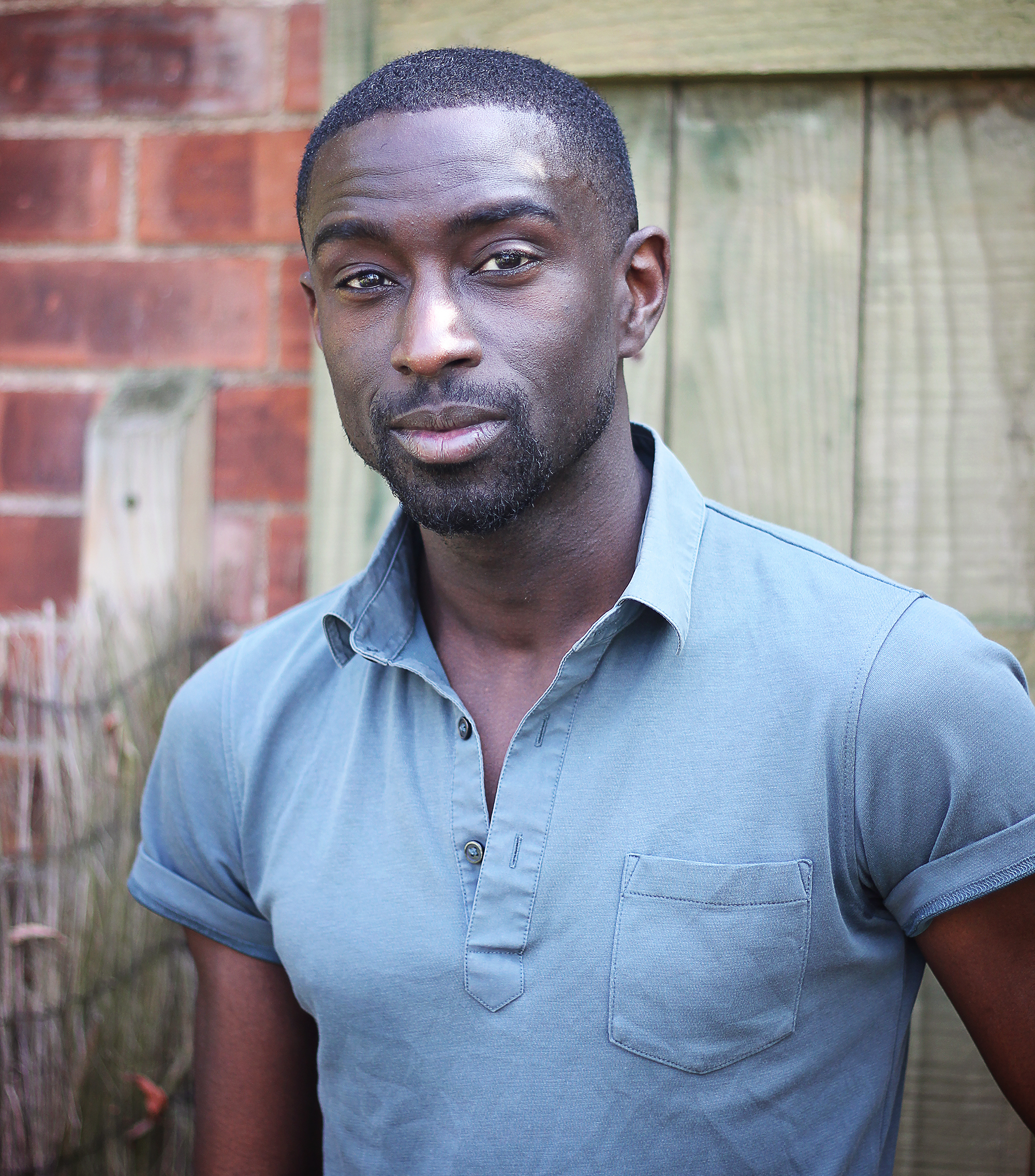 You're a teacher. Has an encyclopaedic knowledge of grime helped you in the classroom?
Grime is a huge part of youth culture, so it's never far from the classroom, regardless of what I'm up to. I learn a lot from my students. They often put me on to new artists, or let me know what the playground is saying about new releases. Shout out all my students actually – they keep me sharp. I draw upon all kinds of texts in my teaching, including grime. Examples that come to mind include analysing London through different lenses. There was a lot of grime in that, looking at the riots, depictions of modern London, music videos, song lyrics, book extracts. Grime just happens to be the most relevant contemporary youth culture that also comes with a heritage, so to ignore it would be silly. Also, kids really understand disenfranchisement because that's pretty much what formal education does to young people.

Given that grime is extremely well documented on Youtube and in blogs, why did you think it all needed to be recorded in a conventional book?
Not to sound too pretentious or anything, but I'd like to think that I'm helping remix the reading experience. Hold Tight is essentially a playlist, which kind of makes me a DJ, which kind of makes it a party, which is awesome. The book is like a companion to listening. It's impossible not to put the songs on while you read it. So it becomes this lively, active experience, not just academic and cerebral. I love books about music, putting songs and artists and genres and cultures into context. The book format helps encapsulate ideas in a moment. That's important. Hold Tight stops just at the cusp of 2017, so it speaks of a moment in grime according to, well, me. It's my journey. It's autobiographical. There is a narrative in there if you look at the development of the genre and the direction it grew in. A book is perfect for that.

Which young artists are you most excited about?
I'm keeping an eye on stuff coming from outside London. Birmingham is, in my honest opinion, grime's second city, but Nottingham is jostling for the spot with the likes of Mez and Snowy dropping some heat recently. I'm also very excited about Chiedu Oraka from Hull. I believe grime will be relevant so long as marginalisation and disenfranchisement exist in the world, and those things can exist anywhere. That's in the subtext of the book – the celebration of the underdog, that success and self-empowerment can come from being sidelined. I see grime as 100 percent a black British success story, so every new artist to hit the scene is a cause for celebration.

Out of all the tracks included, which one is your favourite?
Alright, in terms of lyrical singability, badman status and general vibe... "Talking Da Hardest" by Giggs. It's such a tune. I can't have that song come on in and not wheel it up at least once. Instrumental-wise: "Prang Man" by Footsie. It's a bit of a running joke how much I randomly reference it in Hold Tight but seriously, it sounds like samurai swords raining in a casino and I love it.

Given how and where grime started, what do you think its mainstream success will mean now?
It's risky. Mainstream attention is fickle. And grime's integrity comes from the fact that it never courted the mainstream in the first place. You could say it was actively shunned by the mainstream for most of the noughties, but then everyone gradually realised how sick it is. And here we are suddenly: number 1 albums, awards, Brit performances, column inches. Grime's on a quest now and you can see how the stakes are from how much attention it's getting. It legitimately could become something like the UK's hip hop, by which I mean a pervasive youth culture that just keeps evolving into itself with infinite appeal.
Finally – and you'll probably hate me for this – but tell me your top five MCs, and why they make your list.
D Double E because he never releases a bad song and has the best ad libs in the game. Skepta because he's nothing less than tortured and insightful even when he's just making party music. Giggs because he's the fastest slow rapper or slowest fast rapper out there. Either way. Casisdead because he's an enigma unwrapped, shattered into pieces and put back together again. And he does food, football and theatrics like no other. Ghetts because he once said "BANG" in a freestyle and I haven't yet quite recovered. True story.
'Hold Tight' is out via Influx Press on Thursday 6 July, and you can get your hands on it here. Read an excerpted chapter from the book, in which Boakye charts the importance of Glamma Kid's 1997 single "Moschino".
You can find Nikesh on Twitter.
(Photos via PR)