There are loads of things wrong with this country that aren't being discussed enough in this election. Until the 8th of June we'll be talking about all of them. Today: hidden homelessness.
You don't need to see the statistics to know that Luton has consistently had one of the highest rates of homelessness in the country outside of London. As soon as you step out the station it's visible: there are tents erected right outside. Round the corner, the local soup kitchen feels less like a last resort and more like vital community service: the queue of people comes out the door and stretches around the corner.
Many of the housing problems in Luton are a microcosm of what's going on nationally. Their local homelessness prevention strategy describes increasing costs in the private renting sector alongside a decline in available social housing as the main reasons behind the huge increases in homelessness. It currently has double the average homeless rate for England, and between 2013 and 2014 it had the highest rates of any council outside London (it's now eighth).
Luton is also acutely affected by a number of specific factors. Close to London, Luton's rents have soared at the the highest rates in the country, while its comparatively low-paid workers can't keep up with the increases. The council's waiting list for housing sits at over 10,000, while there is little budget nor space to build in the area.
The result is a large number of people in Luton with no option but to turn to the council for help. As the council accepts its duty to house them without the physical places to put them into, over 1,200 are staying in so-called "temporary" accommodation for up to nine years, and other UK boroughs are experiencing similar issues.
These people become hidden from public view. With a place to stay at night and access to basic facilities, they might not appear as homeless as they are. But they are living a life in limbo, flitting from one bare-walled, barely furnished hostel room to another; ready to move on but with no place to go. With no sense of normality or stability, they may have roofs over their heads, but they are no less homeless than they were ten years ago.
"They said we'd be back soon. I don't have any friends here. I don't really understand what's going on."
Tom Shaw is the portfolio holder for housing in Labour-run Luton. The first thing he points to when we talk about homelessness in the area is a block of apartments opposite. It's called Cardiff House. "If you really want to know about hidden homelessness, pop over to that block over there – you'll learn a thing or two."
I head to what looks like rundown office space, but with a strange atmosphere. People wander in and out like nomads. Their attempts to pop to the shops or launderette seem aimless, lacklustre: they frequently make the same trip a number of times. Every single person I speak to is from London.
A 12-year-old boy tells me of how, when first moved here by Waltham Forest Council in London, there were no school places for him. Now he's in secondary school, but far from being grounded, this faux-permanency terrifies him. "They said we'd be back soon. I don't have any friends here. I don't really understand what's going on."
He might not want to hold his breath. Aysha, another occupant at Cardiff House, says she was told she'd be back in six months when Waltham Forest first moved her to Luton with her son. Two years later she hasn't installed a phone-line or the internet. Like the other families in Cardiff House, Aysha is living a life suspended until further notice.
Converted from old office-blocks the small, bedsit-style accommodation separates her and the surrounding families by thin partitions similar to those in student halls. A drizzle-like stain runs from the foyer to outside Aysha's front door.
"Everybody is miserable," she says. The door threatens to open as someone passes in the corridor and the wind whacks against it. "Look at these locks," she says, pointing to the front door. "They're not even proper. It's the kind of lock you put on your bedroom door."
Nothing about these apartments feels permanent. Someone checks in on Aysha once a week to make sure she's actually living there, so she doesn't go out on a Thursday. She tops up her electric on a card through the lettings agency.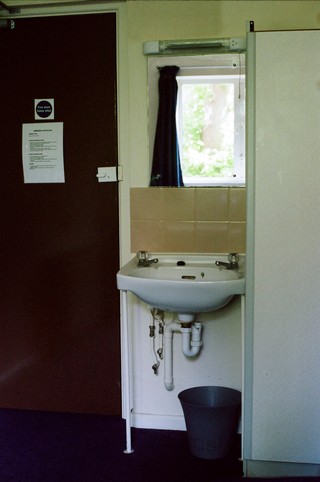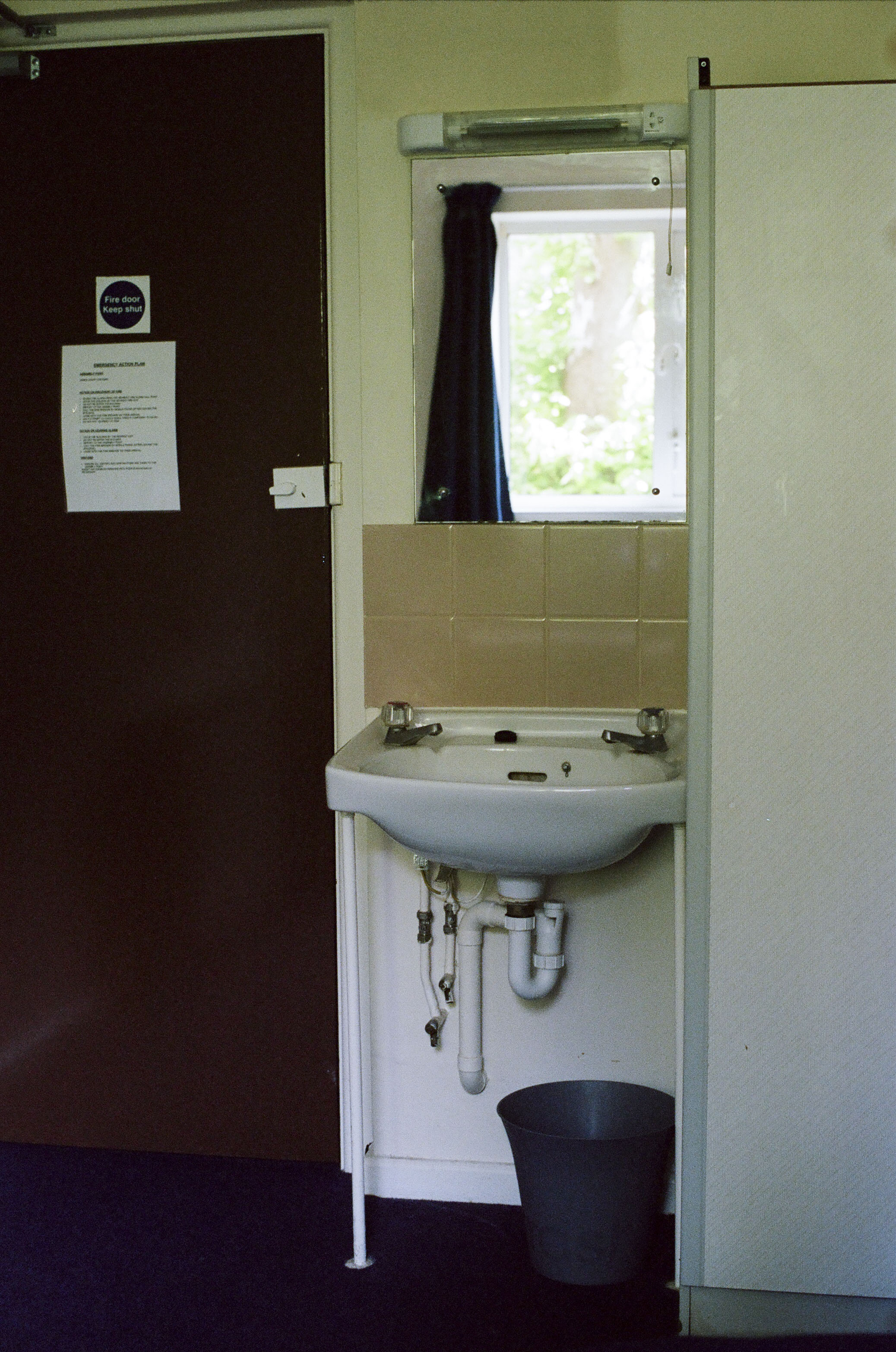 "The problem is, the amount of Housing Benefit a person can claim is set by the area they're in- it's called the Local Housing Allowance (LHA)," explains Councillor Shaw.
This means that some areas – like London – can get higher amounts of Housing Benefit, and use that to rent out places for their residents in cheaper areas, and there is a knock on effect. "[London councils] can pay landlords in Luton more [so people from London are housed in Luton]," he says. "We can no longer afford to place our residents in Luton, and so we've now had to buy a block of flats in Milton Keynes."
This situation is made worse by the fact that LHA rates have not risen in line with private rents since 2010, and so while rents have soared, benefits haven't managed to keep pace. I ask Labour's Housing Minister John Healey whether central government need to intervene to prevent this harmful competition between local authorities, but he believes their hands are tied: "These councils have no choice – they have a duty to care for vulnerable people from their boroughs…and are trying to prevent homelessness." Instead, he recommends that the source of the problem needs to be dealt with; there need to be more genuinely affordable homes for people to live in.
When I ask Luton North's Conservative Candidate, Dean Russell, the same question, he is a little less substantive. "I believe collaboration is essential… I would plan to work with surrounding regions, charities, councils to understand how we can solve these issues together." This response could be compelling, but lacking any concrete plans to back it up it ends up sounding like a stock statement that could be cut and pasted to respond to any issue.
The problem nationwide is huge. By 2015, 50,000 families in London alone had been shipped out of their borough. In the government green paper on households in temporary accommodation from March of 2017, the director of policy and external affairs at the National Housing Federation blamed the problem on a "desperate shortage of affordable homes". When I speak to Jon Sparkes, the CEO of homelessness charity Crisis, he adds: "Half of English councils are finding it very difficult to help homeless people into private renting. As a result, growing numbers are stuck in temporary accommodation with their lives on hold and no way of planning for the future."
"We are constantly at 98 percent capacity – which means that if a vulnerable person turns up at our door, we have to turn them away."
Whatever the case, while councils battle these issues out between them, it's the families who suffer. When homeless families are offered accommodation in a different area, often miles away from their own support network, it is often presented as a chance to start over. In reality, people in Cardiff House are starting again as a depleted version of their former selves.
"I don't have my family around me any more," Aysha explains. "My partner works in London, so my son and I rarely see him." If there is an issue, she has no one to turn to in Luton. "The hot water went off recently. I had to travel back to London to give my child a hot bath." The journey can cost up to half of what she gets in benefits a week.
An instrumental factor in forcing families out of more expensive areas in the country has been the benefit cap, which put an upper limit on what people could claim on benefits. People have been passed around from borough-to-borough in search of rents low enough that they fit within the cap. Its supposed intention was to help people become self-sufficient. But Aysha's situation is a poignant symbol of how badly this re-haul of the welfare state is backfiring.
When I ask candidate Russell whether Aysha's situation is reflective of what was intended by this welfare reform, he skirts around the issue: "I understand that often there are many factors at play, but we must remember homelessness is more than a financial issue alone." Without enough money to live in her home borough, Aysha can't progress. "My family were my only source of free childcare," she says. "I'd get a job, believe me – I'm bored as hell."
I ask Councillor Shaw whether the Labour-led council has any power in opposition. "We've done a lot," he says, explaining a recent policy of moving families out of inappropriate bed and breakfast accommodation, where residents may find themselves hiding the needles on their window ledges from children and being approached for dodgy drug deals and sex. The council have managed to avoid this inappropriate accommodation by brokering short-term deals with private landlords or renting out Travelodge rooms. But while this policy is a step-up, it's undoubtable that hotel rooms are not appropriate for the long-term, either. These families need homes.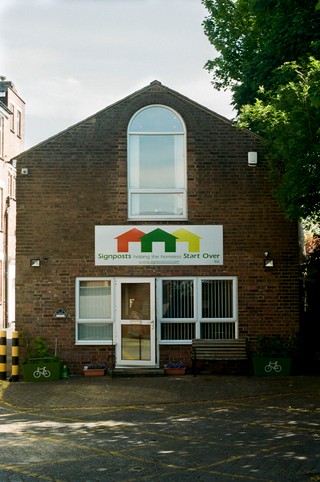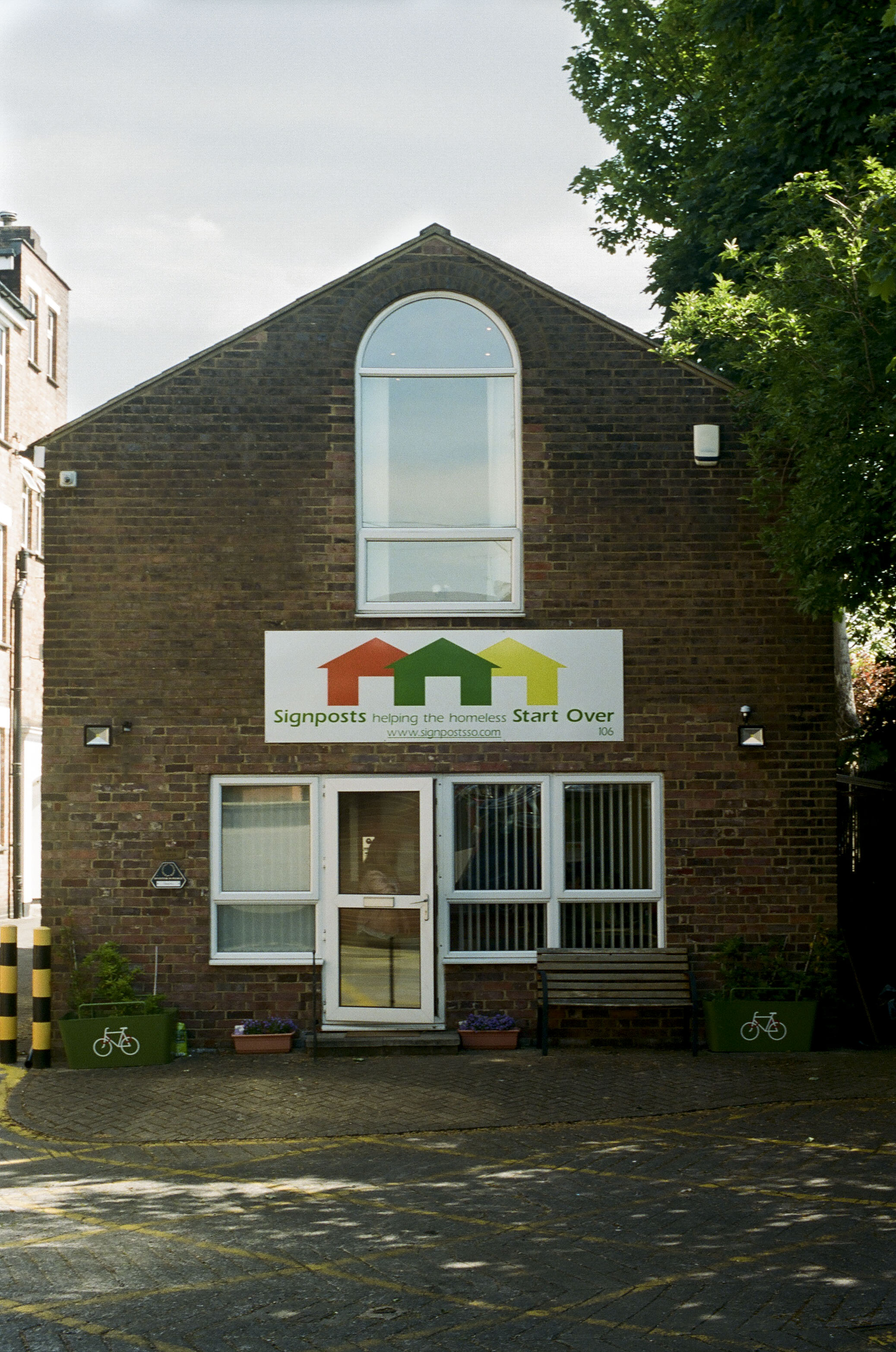 Luton's housing market is severely affected by its proximity to London. Londoners push up the rents when they choose the 45-minute commute to King's Cross. While workers from the nearby capital take business flights from Luton's airport, its residents are far more likely to be the ones checking in their luggage than to be boarding the planes with them.
"This is a manufacturing town. Lots of warehouses here, low-wage work," explains Kevin Porter, the CEO of Signposts, a charity that provides emergency and temporary accommodation for homeless people in Luton. "Our residents simply can't afford the rents if they're on this type of low-paid work."
What has resulted is a bed-blocking situation: residents who are ready to move on but have no options in the social or private-rented market stay in this emergency accommodation, preventing newly vulnerable people from moving in. "If there's one thing I want to get across in this interview it's the sheer demand on our services. We are constantly at 98 percent capacity, which means that if a vulnerable person turns up at our door we have to turn them away. That's a failure in my eyes," Porter explains.
"This has happened before. Thatcher, in the 80s, that's when you saw all of these services for the homeless first set up in Luton." Porter is talking me through a raft of policies resulting in what he calls "explosions" of homelessness in Luton. These are policies that we are seeing repeated today: the ongoing impact of Margaret Thatcher's Right to Buy; the removal of many vital benefits for young people; and an overall drawing back of the welfare state in general.
Right to Buy, in particular, has resulted in one of the biggest transfers of state-owned wealth into private hands: 40 percent of properties bought through the Right to Buy are now let out on the private market. Instead of giving people the right to a home, the policy has given people the right to be landlords. Since then, the private rented sector has been expanded rapidly, housing around one in six households.
Landlords providing market solutions to our growing housing crisis doesn't seem like a bad idea in principle. With limitations on how much local governments can spend on housing, and indeed the central government bill, why shouldn't the private market step in?
The problem is, with something like housing – which is essential for most people – increasing the supply of private housing alone does not necessarily help to meet the demand: those looking to make money can simply withhold housing and charge higher and higher amounts, knowing that people will have to pay. Thus, despite a number of policies to boost the private rental market since 2010 – such as removing affordable housing quotas and decreasing planning regulations for private developers – we have seen consistent rises in rents for several years, rising throughout 79 percent of the country between 2012 and 2015. With people left to the mercy of the market, some landlords are taking advantage.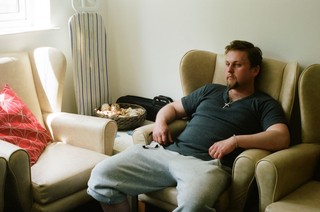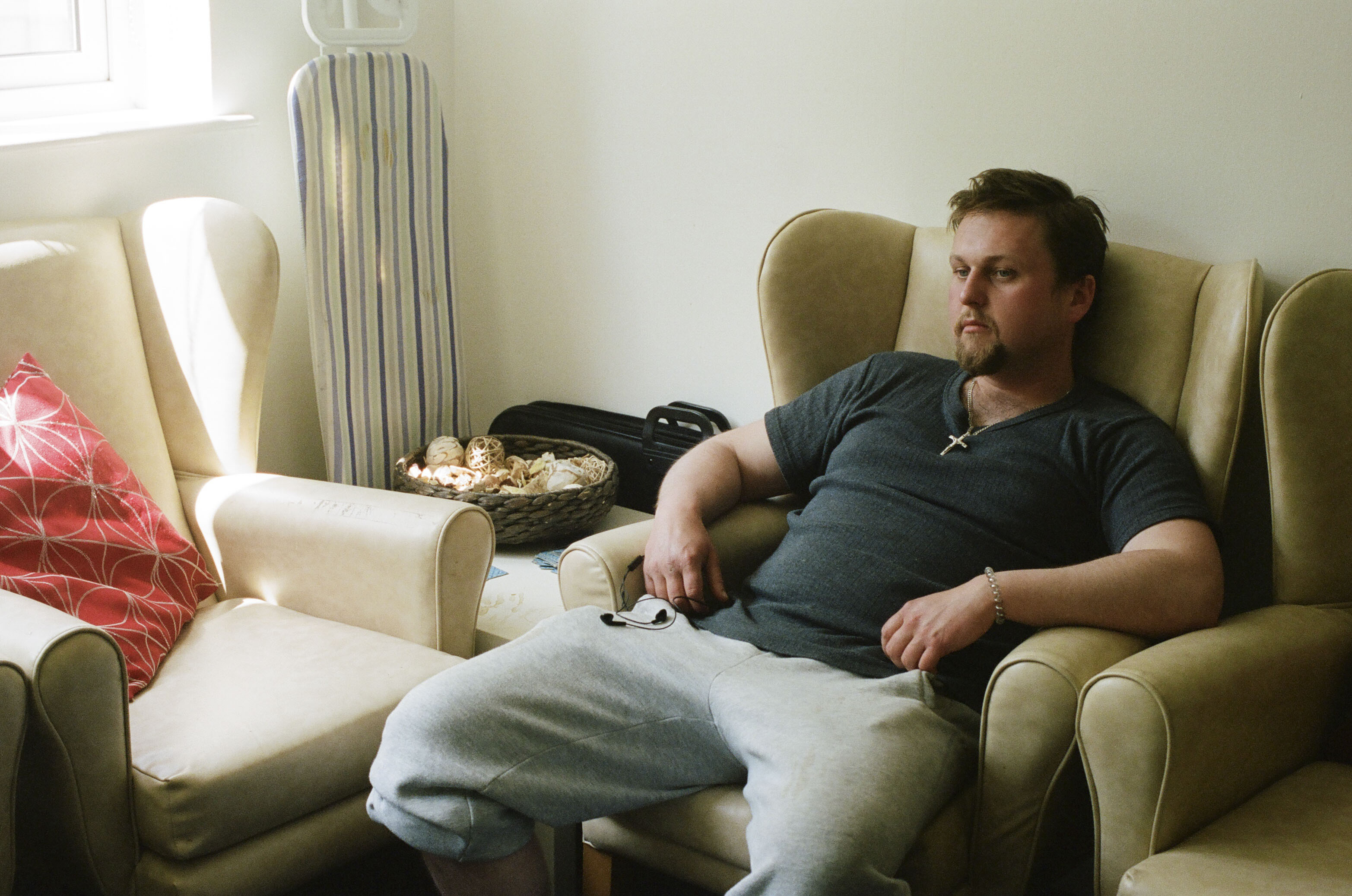 Porter explains: "We've had residents move out of here, only to become homeless again when someone offers their landlord £10 more than what they could afford a week."
And families are being undercut by landlords deliberately taking in people to overcrowded accommodation. "We did a raid last week. We've found 12 people living in a two-bedroom apartment – the landlord taking in £50 a week for each of them," says Councillor Shaw.
Porter also picks up on this issue: "Rooms are being let out to temporary workers, doing shift work. When you're single, you can share a bed with two or three other men. It's cheaper for them while the landlord rakes it in, but our residents can't compete."
"We need private renters to have proper consumer rights in the same way as we expect consumers to have with energy companies or financial services," says Healey. "But in the end, you can't help the homeless without building new homes."
Councillor Shaw points out that the private market still operates off public money, too: "The housing benefit bill last year was around £25 billion. That goes straight to landlords and is paid for by the taxpayer. Imagine if it was given to local authorities to build instead."
These incidents are not isolated to Luton. Just last week landlords were fined for cramming 31 people into a four-bed house in Wembley. Contrary to providing options, the private market is leaving people with little choice but to battle it out for these worsening conditions, at higher and higher rents. It's a sobering picture of what market solutions to the housing crisis really look like.
"I've been in this job for about 20 years now. There are a few hard and fast rules. Under Labour governments, homelessness goes down; under the Tories, it goes up."
Talking to Luton South's Conservative candidate Caroline Kerswell over Twitter, she is keen to tell me about her "extremely humble background", and states "affordable and efficient housing is my absolute priority". But when I send her a list of questions on policy decisions, she responds, "I am restricted as to what I can do during this short election time. This is a more housing related question and I will revert asap." When I ask her whether housing-related issues are relevant to her as a standing candidate, she says that they are and claims she will do her best to get back to my questions, but never does.
"I've been in this job for about 20 years now. There are a few hard and fast rules. Under Labour governments, homelessness goes down; under the Tories, it goes up," says John Healey.
Luton North's Dean Russell does respond by email to Healey's comments, stating: "I don't believe that is the case – and Luton is the proof of this… under Labour rule." But that's at a local level; nationally, the country has been under a Conservative government since 2010. I try to contact Housing Minister Gavin Barwell through CCHQ, the House of Commons and his own campaign office to get through to him. I even harangue him on Twitter – where he posts many times a day – but I can't seem to get anything back.
Barwell has previously stated that the private sector needs to "innovate" to provide solutions to the UK's housing crisis, and has backed loosening planning restrictions so smaller apartments can be built. I wonder whether he thinks that Luton's landlords, cramming multiple occupants into single rooms, are simply being innovative, but I'll never find out.

This is where the two party manifestos differ considerably on housing. While the Conservative manifesto commits to one million homes by the end of 2020, none of these are pledged to be affordable. In short, the policy offers more of the same – putting the living conditions of an entire country into the hands of private landlords (a mere 2.6 percent of the population), ultimately giving them huge power to make profits at the taxpayer's expense.

Labour pledges the same number of homes by 2020, but crucially promises that half of these will be council homes, putting power back in the hands of councils to address this crisis.
Crisis' Sparkes makes clear that this should be a priority: "If we are to fix this, we desperately need more truly affordable homes for rent, along with housing benefit that actually covers the cost of renting."
Luton candidate Russell states: "We will also be creating new 'council housing deals' to allow local authorities to build more social housing, which will alleviate this option."
But while house-building is high up on the agenda for both parties, hidden homelessness is rarely mentioned. When asked about this directly in our interview, Healey states: "A Labour government would look to make 2,000 Housing Association homes ready to move on from hostel accommodation, so that people who are ready to move on have somewhere suitable to go."
That all sounds fair and well, but with thousands spending entire childhoods in temporary accommodation, and councils fighting one another to house people, doesn't central government need to intervene?
"For what?" says Healey "Without the options and housing, what difference will it make? There's no overnight fix for this."