Loaded Cheeseburger French Fries
Not going to lie, this tastes like a Big Mac in fry form.
|
13 November 2017, 11:30pm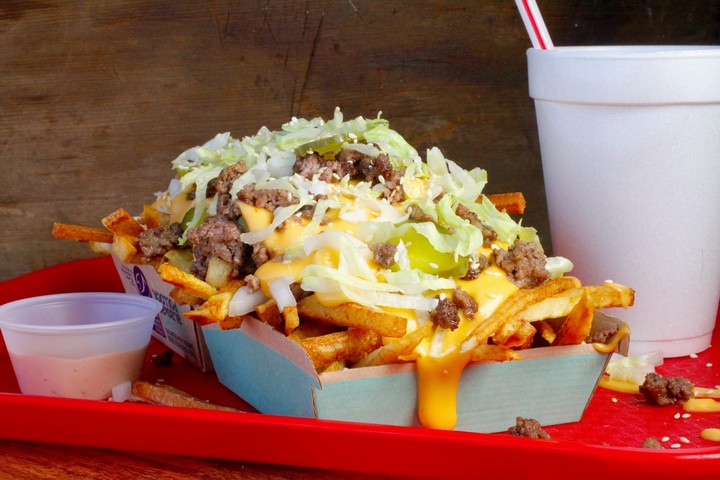 Servings: 4
Prep: 45 minutes
Total: 1 hour 20 minutes
Ingredients
2 tablespoons vegetable oil
kosher salt, to taste
1 pound|475 grams ground beef
fries 1 large yellow onion, 3/4 diced, 1/4 grated
1-2 pickles, thinly sliced
1-2 cups cheese sauce
1/2 head iceberg lettuce, shredded
1 tablespoon toasted sesame seeds
special sauce, to serve
Directions
1. Heat the oil in a large skillet over medium-high. Add the beef and cook, stirring and breaking up the pieces, until browned, 6 to 7 minutes. Season with salt and keep warm.
2. To assemble, place your fries on a platter. Top with the meat, onions, and pickles. Drizzle with the cheese sauce and sprinkle with the lettuce and sesame seeds. Serve with the special sauce on the side.