Hanging Out with Oldham Athletic Fans
70,000 people signed a petition to block Oldham Athletic from signing convicted rapist Ched Evans. But where does that leave their fans now?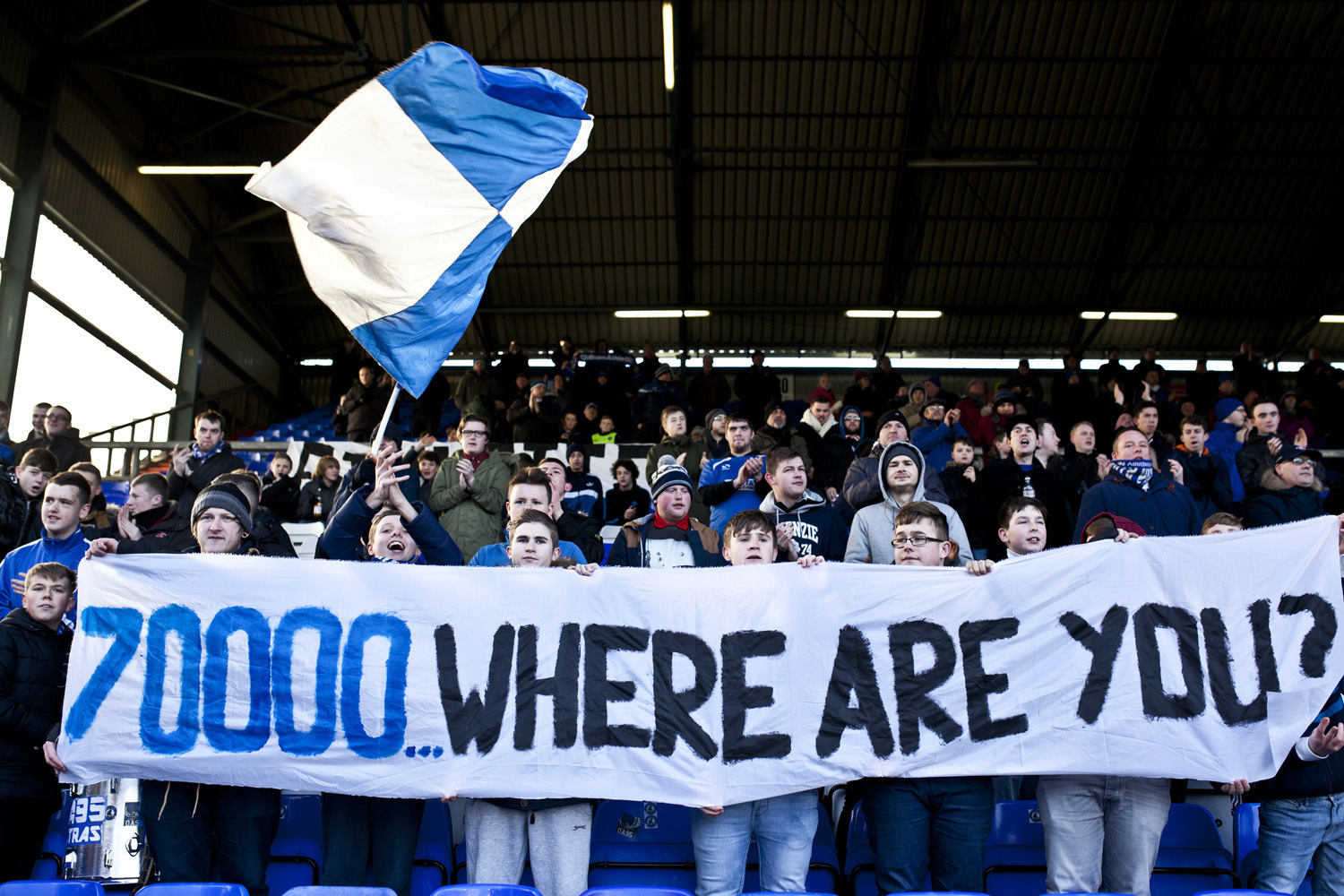 The post-industrial town of Oldham, on the outskirts of Manchester, isn't particularly used to being the focus of national outrage. But that's exactly what happened earlier this year, when the local football team, Oldham Athletic, underwent talks to sign former pro footballer and convicted rapist Ched Evans .
Before long a huge national debate was smothering a club with a long and eventful history and a small but passionate fanbase. The fact Oldham had even deigned to enter into discussions with Evans drew condemnation from many, and a number of the club's sponsors threatened to pull their funding. A petition with over 70,000 signatures called for the club to abandon the deal, and, following reported death threats made to staff and their families, that's what Oldham did.
Where does that leave the Latics and their fans now? While the Evans furore caused much debate among non-supporters, many fans felt it was the club's business and that the petition was the work of meddling outsiders.
Whatever their opinions, the fans are dedicated and regularly battle through tough weather to support the team, despite the club's struggles both on and off the pitch. Here are some photos of them.
More about football fans:
Partying with Polish Football Fans Outside Wembley
Man City Won the League and Their Fans Went Berserk
Celebrating Arsenal's FA Cup Win in the Streets of North London