Here's Every Article You're Going to Read About the Royal Wedding
Ginny bollocks is getting married to that one off 'Suits'. Here's all you need to know.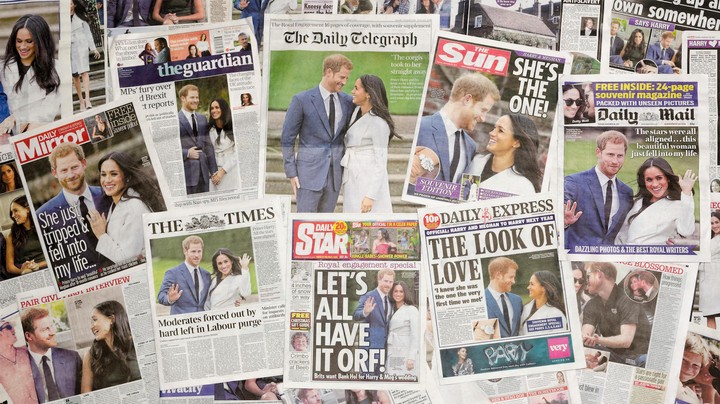 You think you're better than it and you are, but also you're very much not. Listen: a Royal Wedding is happening this weekend. It's between the ALLEGEDLY illegitimate one and an American. It's on at the same time as the FA Cup. You're sort of going to spend all morning resisting watching it – "Fuck the Royals!" you'll say, "they're old-fashioned and German!" – and then sort of end up drinking two tins and watching it with your flatmates anyway. Listen, you can take the piss out of the dresses and that if nothing else.
Here's all the media you will possibly read about it in the run-up:
I mean, the football is on, isn't it, and we're not even getting a bank holiday about it, so as far as I can tell, the only person you know who genuinely cares about the actual wedding bit is your grandma. But anyone who'd rather get worked up about "taxpayers' money" instead of making the most of this rare opportunity to crack open that fancy gin your mum got from duty free at 11.30AM without anybody trying to stage an intervention is, frankly, an enemy of fun. Nobody wants to hear you parroting on about how the Royal Family are "just a bunch of corgi-shagging scroungers with male pattern baldness". We know. Stop pretending you don't know who Princess Eugenie is and pour yourself a Pimm's.
Some dross opinion piece on the Express about how the excitement over this wedding PROVES the Royal Family is a vital part of British culture
Pretty sure the only things it "proves" about British culture are that we will find literally any excuse to start on the tinnies before midday, and that there is absolutely zero overlap in the Venn diagram of people who know how many times Chelsea have won the FA Cup and people who can tell you the names and distinguishing features of every corgi Liz II has ever owned.
REVEALED: A bunch of faux-scandalised takes on Meghan's "dysfunctional" family
One of Meghan's third cousins got a speeding ticket in 2012, and the Mail have properly pissed themselves with excitement and run a 4,000 word "exposé" in which the phrases "troubled divorcee", "unemployed father-of-two" and "college dropout" make an appearance, alongside a paragraph-long quote from somebody who once made Meghan a coffee explaining how "distraught" the "bride-to-be" was following her extremely distant relative's "dangerous driving row". Can't wait until this gets picked up for Series 16 of The Crown.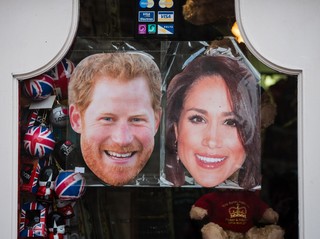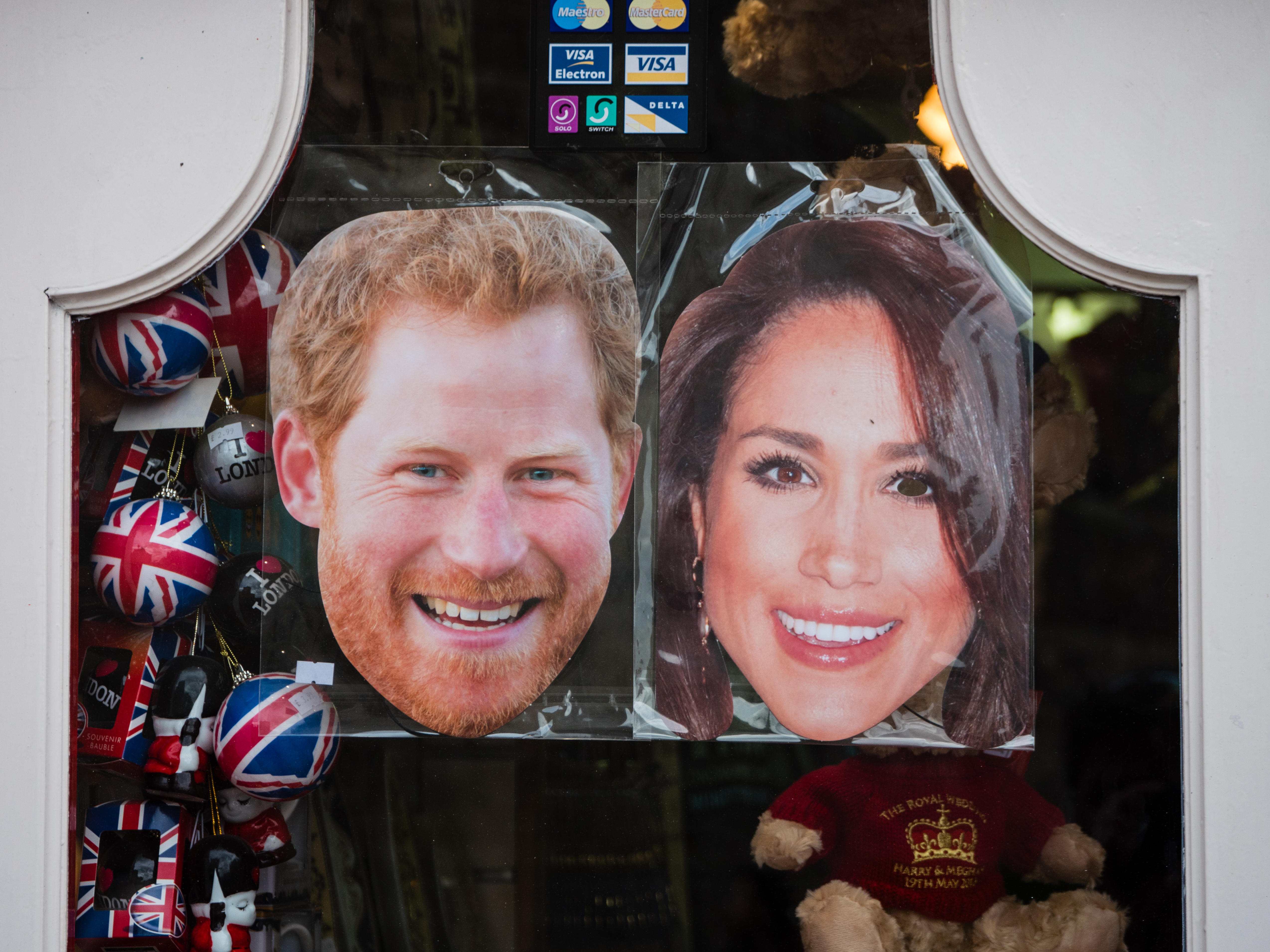 Unless she's getting a buzzcut and planning to a wear a maxi-dress from Weekday, I reckon I'm alright to wait until the day of the actual wedding to find out exactly which white dress and messy up-do she's opted for tbh.
The list of would-be guests affronted by the lack of invitation includes Meghan's mother's childhood best friend, a make-up artist who once did some freelance stuff on Suits and somebody whose 107th in line for the throne. Hey, come to think about it, it's a bit rude of them not to invite you, really, after you wrote that letter to the Queen in primary school. I mean, they could have invited you to the evening bit at least.
I'm not sure what "finger food" is exactly, but it sounds a lot like somebody's going to have to be put to bed at 3PM because all they've had to eat alongside four double G&Ts is two mini quiches and a chocolate-covered strawberry. Look, nobody wants to have to pretend that they honestly enjoy eating cucumber in a sandwich. If you must "entertain" just get a couple of Ristorante pizzas and some Iceland sharing platters in and pick up a few boxes of whatever lager is on offer in the Big Tesco like a proper person.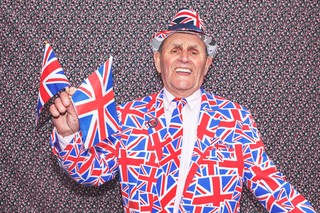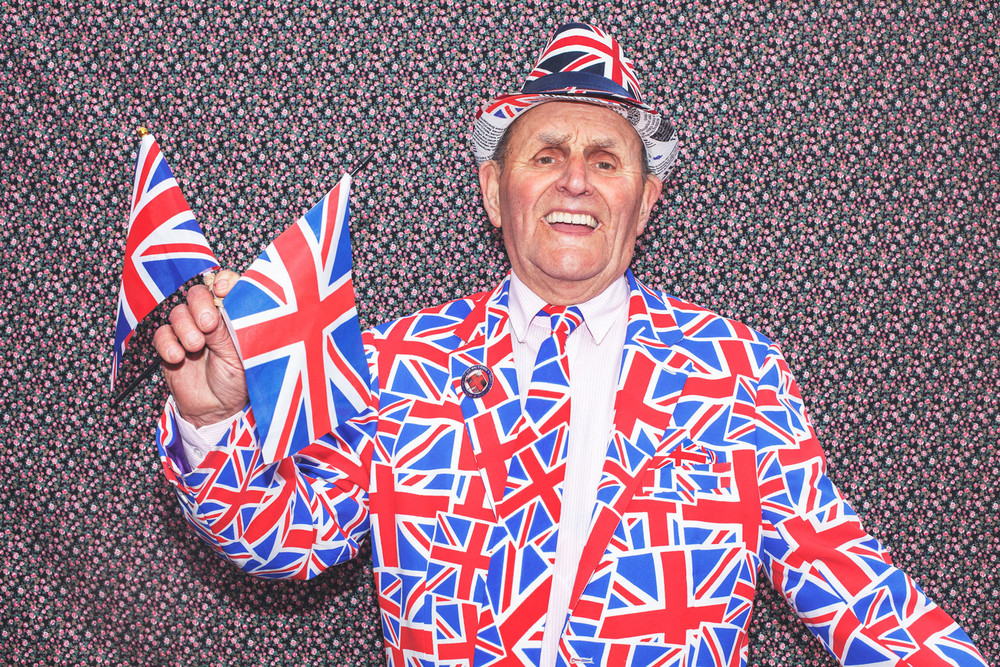 An extremely "local newspaper" human interest story about a woman who's baked a life-size sculpture of Prince Harry out of Victoria sponge or something
Your great aunt Margaret's been on the phone for 48 minutes telling you about a story she saw in the local paper about her next door neighbour's uncle, who's hitchhiked from Scarborough to London so he can camp outside Kensington Palace ahead of THE BIG DAY like he's done for every Royal Wedding since 1973. He's been there for three weeks now apparently, and he's made friends with all the guards. They've even said they'll give his Union Jack three-piece an iron for him so he's looking his best when the day finally arrives. Yeah... that's, nice, isn't it? Haha, yeah… good for him.
"DIANA: What would Harry's mum think of his upcoming marriage? The late Princess's housekeeper reveals all"
Apparently Diana would have loved Meghan, which is a huge relief to the many Daily Express readers still struggling with the idea of a mixed-race royal.
"Here's where to catch the Royal Wedding coverage if your invite went missing in the post..."
You mean you're not hosting your very own fancy dress barbecue to mark the occasion? Don't worry; Time Out London has you covered. How about this pop-up bar near Clapham Junction where they're showing it on a big projector? There's a pitiful lack of chairs and they only have portaloos, but you can get a frozen daiquiri with a little Union Jack umbrella in it for £11.50, and all the staff are dressed up like beefeaters so it's definitely worth checking out. And hey, look! That sourdough bakery in East Dulwich is doing a special afternoon tea. Oh, and it's only £7 entry to get into a pub that you can normally just walk into for free every other Saturday of the year. Isn't London great?!
An overbearingly smug article criticising "The Media" for being so boring and predictable with their coverage of this dumb wedding, as if there aren't 10 thousand identical takes doing the rounds already
Do you think I don't know this? Do you have any idea how hard it is to come up with original content ideas about something that's being covered by every media organisation in the entire fucking world? I have read 20,000 articles about Meghan Markle's skincare regime to write this for you, and you're not even the slightest bit grateful, are you? Do you even know what Meghan's favourite shade of lipstick is? It's a sort of peachy nude. Did you know that she likes the Spice Girls and has a beagle? He's called Guy and he's a rescue dog. All I'm asking for is a little bit of gratitude. I only wrote it for you.