This article originally appeared on VICE Australia.

Soolagna Majumdar is a Kolkata-born, Perth-based graphic designer, illustrator, and "soft artist". Her latest project is "Marge Simpson Anime"—a watercolour reimagining of Marge Simpson in the style of shoujo and josei manga, mixed with a twist of Goya-esque surrealism.
The work is an exploration of shifting identities, queer awakenings, non-typical bodies, and embattled womanhood. It's a radical reinterpretation of Marge that goes beyond the hetero-Western perspectives that inform our common conception of her, television's most famous suburban wife and mother. In these images, we see her free of the family members she serves in the show.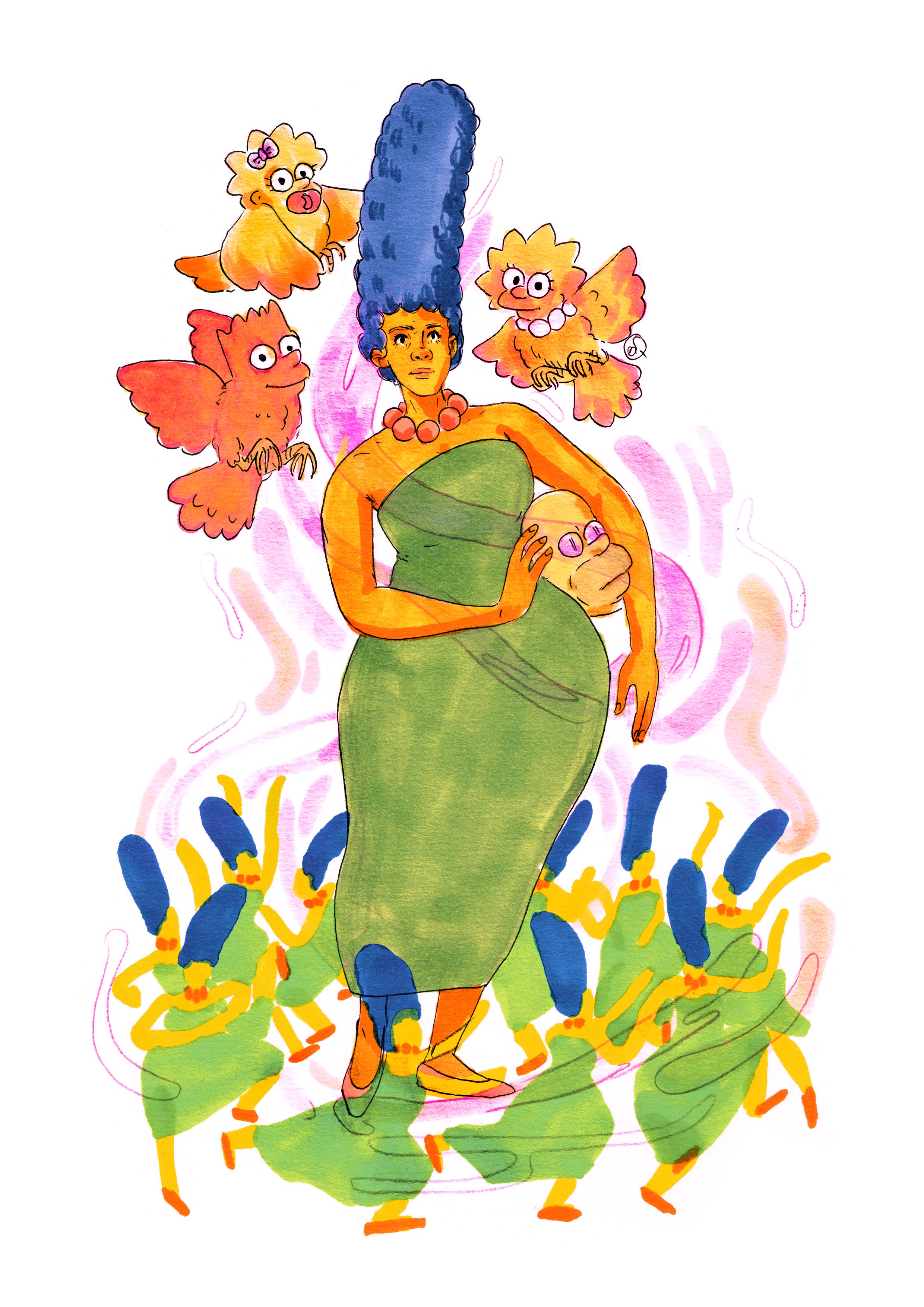 Creators chatted to Majumdar about her creative process and the complex appeal of Marge Simpson as subject and object. Read the interview here.