Michael Ashcroft speaks to the media after attending the Conservative Spring Forum in 2000, which was overshadowed by the row over his ennoblement (Phil Noble/PA Archive/PA Images)
One of the Tories' long-term big-money backers is back. Lord Ashcroft has been giving the Conservatives fat wads of cash ever since Thatcher was taking milk away from school children.
He stopped donating when David Cameron was Prime Minster, questioning if Dave was really a Conservative and claiming he was too distracted by "fringe" issues such as gay marriage. Things became strained between Ashcroft and Cameron because even after he gave the Tories £8 million, the former prime minster refused to honour an undertaking to make him a minister.
Cameron was worried that giving Ashcroft a ministerial job would cause a cronyism scandal, as Ashcroft has never been elected and kept a lot of his money in an offshore account, safely away from the tax man. In response, Ashcroft not only stopped donating to the party, but in 2015 also co-wrote and self-published a book containing a dubious allegation about Dave putting his penis in a pig's mouth.
Now Cameron is gone, Lord Ashcroft is sending novelty-sized cheques to the Tories again.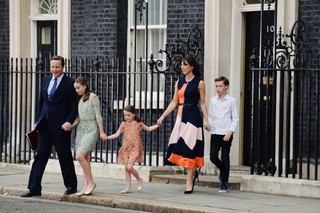 Electoral Commission figures show that last August a company called "Anne Street Partners" gave the Tories £50,000.

Anne Street Partners is a small company whose official address is an accountant's office in the "Ocean Village" Marina in Southampton. Company Accounts say that it is a subsidiary of a firm in the British Virgin Islands via another company in Belize.
In 2016 the government introduced new rules forcing "Persons of Significant control" behind formerly anonymous firms to name themselves, saying: "Companies that disguise who owns or controls them are not playing by the rules and have something to hide."
At the end of February, Anne Street Partners posted a "confirmation statement" admitting that Michael Ashcroft owns and controls the firm, and giving a Belizean "service address" for the Tory lord.
By donating £50,000, rich people can get membership of the Tory "Leaders Group", whose "members are invited to join Theresa May and other senior figures from the Conservative Party at dinners". So this donation will give Ashcroft direct access to the Prime Minister.
Ashcroft always seems to want something for his money. From Cameron, he wanted a ministerial position. In the 1980s, he used his cash to encourage the Tories to privatise the cleaning of schools and NHS hospitals, by funding a campaign group called "PULSE" (the Public and Local Service Efficiency Campaign). Ashcroft's businesses then snapped up the new cleaning contracts.
Now that he's back, Ashcroft's business interests are again aligning with Tory policies.
"The spat with Cameron led Lord Ashcroft to find other ways to influence the Tories, beyond just giving them a lot of money."
Since 2008 Ashcroft and his family have been the most significant shareholders of Impellam Group, which calls itself the "second largest staffing business in the UK". Ashcroft is currently the Chairman of Impellam, which earns its £2 billion a year turnover supplying temp staff.
Recently Impellam has expanded its business in supplying agency teachers, doctors and nurses – three areas where Tory cuts have caused shortages of permanent staff and opportunities for temp agencies to profit.

In 2014, Impellam expanded its existing teacher supply agency – Celsian Education – by paying £22 million to swallow up another education firm called Career Teachers Ltd.
Celsian Education's 2015 saw opportunities to profit from government policy. A comment in the company's accounts said, "The outlook for 2015 remains positive as demand for teaching staff increases due to demographic changes and market supply."

This February Parliament's Education select committee made clear what this means. The "demographic changes" Celesian Education referred to mean there are more kids to be taught. The select committee said that government policy has caused a "shortage of teachers". On the one hand the government "consistently fails to meet recruitment targets" to train new teachers. When they get there, teachers have to deal with an "unmanageable workload", which means they are "leaving the profession".

This shortage of teachers has forced schools to try to fill the gaps by paying more to agencies like those owned by Ashcroft's firm.

The shortages have got so bad, in fact, that they are even causing some problems for Ashcroft's business. In 2016 the company reported a loss in profits "primarily driven by candidate shortages across the education sector". The teacher shortages are now so severe they are also hitting temp supply agencies.
However, Ashcroft's education companies have some answers. On the one hand they are advertising for "Overseas teachers who are thinking of teaching in the UK", and working to "attract candidates to the UK from Ireland, Australia and Canada" who have teaching qualifications.
On the other hand, they are trying to increase their presence in the "classroom supervisor" market. Where schools can't find qualified teachers, some turn to unqualified "cover supervisors" to try and patch up "day to day vacancies". Celsian are offering "free training" to unqualified supervisors, who they then will hire out to schools.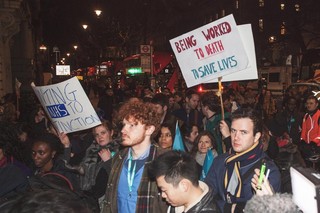 There is a parallel crisis in hospitals, where low wages, high stress and shortage of training places has caused shortages of doctors and nurses. This in turn has caused a big increase in the spend on locum doctors and agency nurses.

Lord Ashcroft's firm makes money here as well. Impellam owns Medacs, an agency which says, "We are the largest provider of on-framework locum doctors to the NHS." The "framework" is a list of NHS approved suppliers.
Last July a Daily Mail investigation found that Medacs also had a big slice of the agency nurse business. It noted: "Medacs Healthcare plc, charged £11.4 million (for supplying 43 hospital trusts), up from £9.2 million last year (for 38 trusts)."
However, not everything goes Lord Ashcroft's way. In November of 2015, Jeremy Hunt tried to deal with the ballooning NHS agency spend by introducing "caps on the total amount NHS providers can pay per hour" for agency doctors and nurses. The latest annual report of Lord Ashcroft's Impellam complains about "the dual impacts of continuing NHS caps on pay rates for locum doctors and temporary nurses, and the long-running strike by junior doctors" on their profits.
Even with these problems, Medacs was able to increase profits to £25 million (on a £144 million turnover) according to their latest annual report. The larger part of this cash comes out of the NHS, thanks to the health service being forced to rely on private agencies.
The spat with Cameron led Lord Ashcroft to find other ways to influence the Tories, beyond just giving them a lot of money. The ConservativeHome website, founded in 2005, calls itself a "champion" of " the interests of grassroots Tory members". It's is a popular Tory web-forum that holds a range of IRL events at Conservative conference. Theresa May's first acknowledged meeting as Prime Minister with Ashcroft happened at a ConservativeHome event

It's a major source of news and views for party members, and since 2009 the whole expensive operation has been "owned by Michael Ashcroft". This means that despite withdrawing funding for the Conservative Party, Ashcroft has still had a booming loudspeaker in the Tories' conversation – very "grassroots", then. The website's banner is currently "brexit" branded, which will be pleasing to Ashcroft, who is a top Brexiteer.
Ashcroft has been using his money in other ways, too. He recently gave some of it to another of the anti-EU brigade, Liam Fox, who has since become Secretary of State for International Trade. In November of 2015 a firm called Gusbourne PLC gave £10,000 to Liam Fox's constituency. According to their accounts, Lord Ashcroft is the "Ultimate Controlling Party" of Gusbourne.
Gusbourne is a leading English wine producer, best known for making sparkling wines from vineyards in Kent and West Sussex – a kind of English champagne that sells for around £39 a bottle. This is one firm that could actually benefit from Brexit. Lord Ashcroft has been the main owner since 2013.
According to their latest Annual Report, Ashcroft's recruitment business, Impellam, believes that "Brexit itself does not have any particular implications for how we operate."
VICE contacted Lord Ashcroft for a comment, but he did not respond.
Last time Aschroft's business interests and Tory policies ran together, in the 1980s, he got rich, but we were left with dirty hospitals and schools and the spread of low paid jobs.
This time it looks like we will face more agency fees flooding out of schools and hospitals, as a major Tory donor cashes in on recruitment problems in the NHS and education.
Previously: David Cameron's Former Advisor Joined an NHS Privatisation Firm