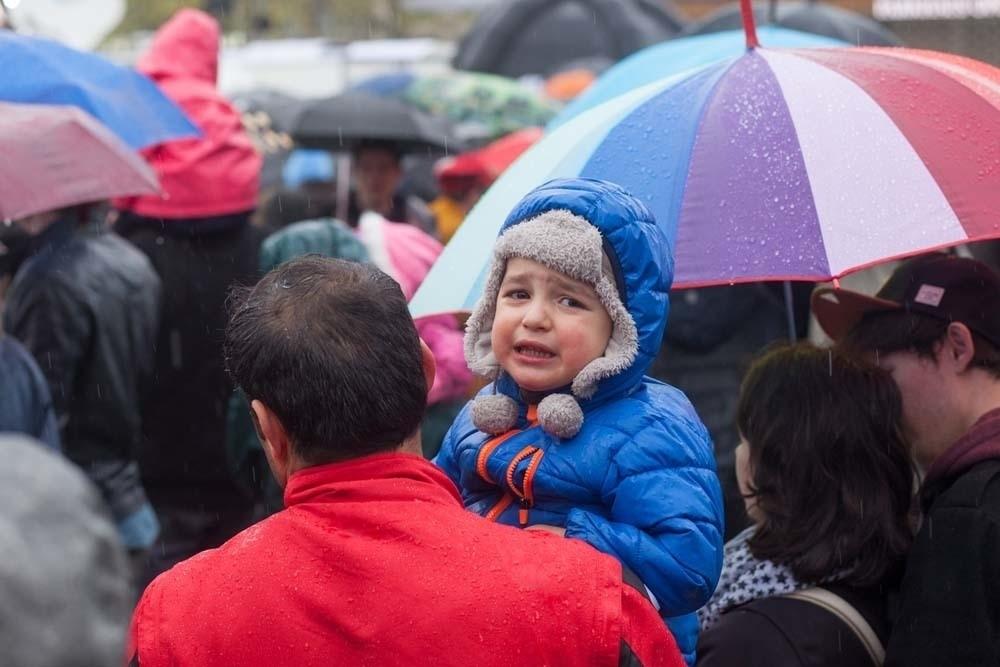 This gallery originally appeared on VICE Alps
In Switzerland, snowmen can predict the weather. Well, sometimes. Every year since the early 20th century on the third Monday in April, Zurich celebrates the Sechseläuten, its traditional parade of the guilds. The members of the guilds and their kids parade through the streets of the city, gazed upon by the eyes of thousands. Afterwards the winter is figuratively cast out in the form of a snowman effigy – known as the Böögg – filled with firecrackers.
When the Böögg's head explodes, both the elitist guilds and regular Zurich plebs celebrate the evening with a little barbecue. Usually people discuss the women, who mostly aren't allowed to walk through the city with their husbands or fathers, and how long it takes until the Böögg's head explodes – the sooner it blows, the better the summer weather, according to legend.
But this year the weather became topic number one. Instead of sunshine and t-shirts, clouds and raincoats dominated the scenery. Rather than a huge crowd congregating around the burnt Böögg, people stayed at home or in the nearby stores, seeking out dryness. The only thing that was the same were the members of the guilds, their female family members and fans on the paid seats along the way route and our camera, cheerily showing us the sadness of the parade usually hidden by sunshine.