Johnny Harris had a spiritual awakening. But he doesn't want to talk about it. "You'd think me blabbing about it in the press would be helpful to others, but it's not. I think helping people in real life, quietly; it can be a very powerful thing," he says carefully. "To protect my anonymity I will say a spiritual awakening can be as simple as just saying the words: 'Help me.'
"My mantra for decades was: 'I know.' People would say, 'You're in trouble.' I'd say, 'Yeah, I know.' I had an answer for everything. The truth was, I didn't know. I was really struggling and I couldn't find a way out of it. I asked for help. What I can say is…" he trails off, staring at a photo on the wall.
We're sitting on a sofa at a boxing gym and charity in south London called Carney's Community. Here, disadvantaged and excluded young people, former offenders and gang members are taken off the street and given a chance to box and train as coaches, alongside the public. Harris – who terrified audiences as the psychologically and sexually abusive Mick in This Is England – had spotted the gym's namesake, Mick Carney, in the photo. Carney was the person who took Harris in as a troubled kid and taught him to box. After he died, youth worker George Turner helped found the charity to continue his legacy.
"That's so weird," he says, smiling. "I've just looked up as I'm saying that, and there's a picture of the very important, strong man that this film is dedicated to."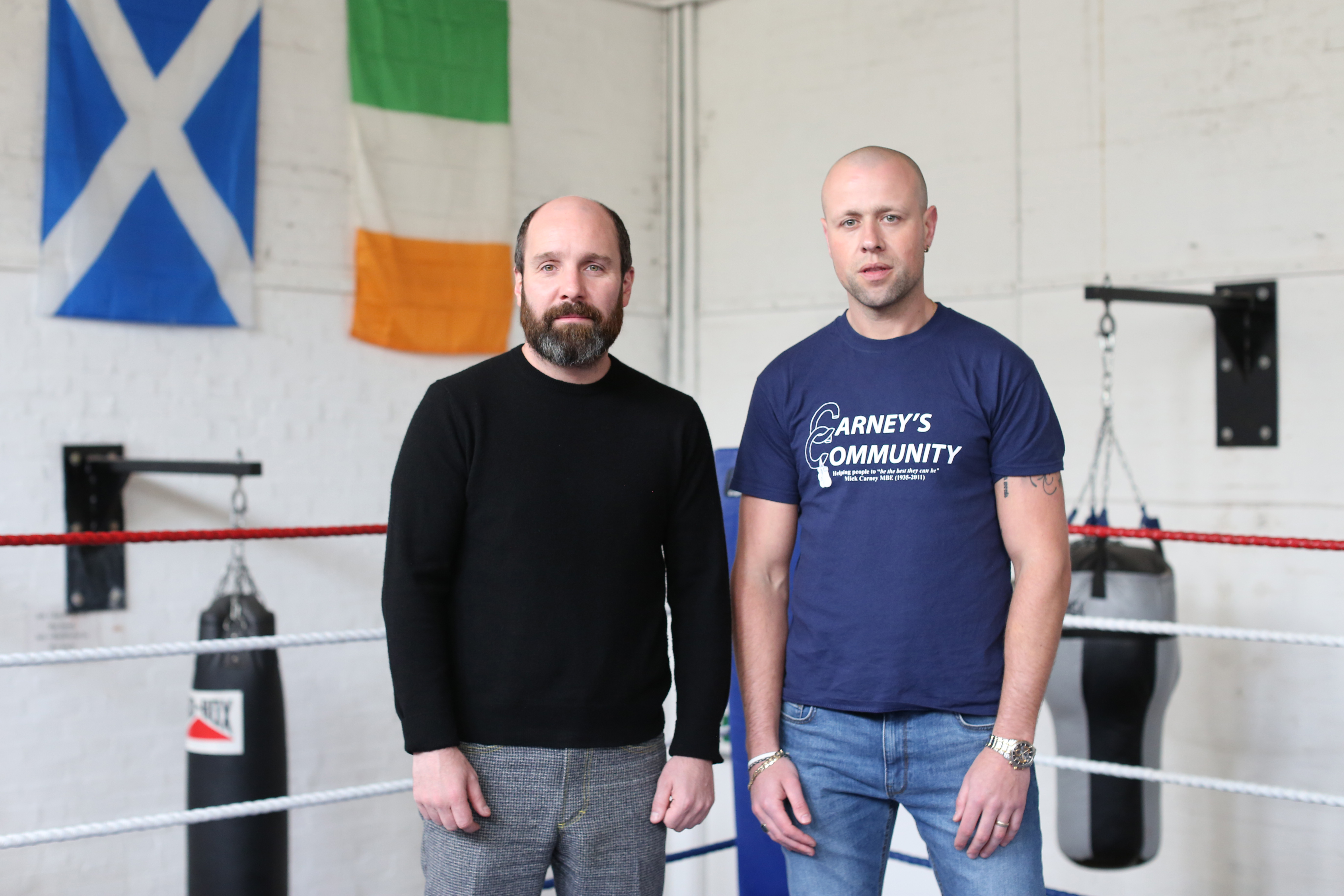 The film Harris is talking about is one he wrote and starred in: Jawbone, the story of an alcoholic down-and-out boxer launching a wobbly comeback. It's a deeply personal project for Harris, who turned up at the Lodge – a boxing gym where Carney worked – at the age of nine. "As a kid it was like fresh air," he says. When the actor dropped out of school at 13 because he loved training so much, his mum worried. But Carney set him up with training to be a locksmith alongside his boxing.
"That club was kind of a little secret world for me. I loved that," he says. "That was something that became a pattern in my life – not really a healthy one – finding hidden worlds to explore. The first time that ever happened was the boxing club; later, that became acting classes, the pub, then the bottle, really. They were all places I could disappear into and escape. In the boxing club, the fear about where I was living, the school I was going to, it just all disappeared."
Like his character, Harris was an alcoholic for some of his adult life.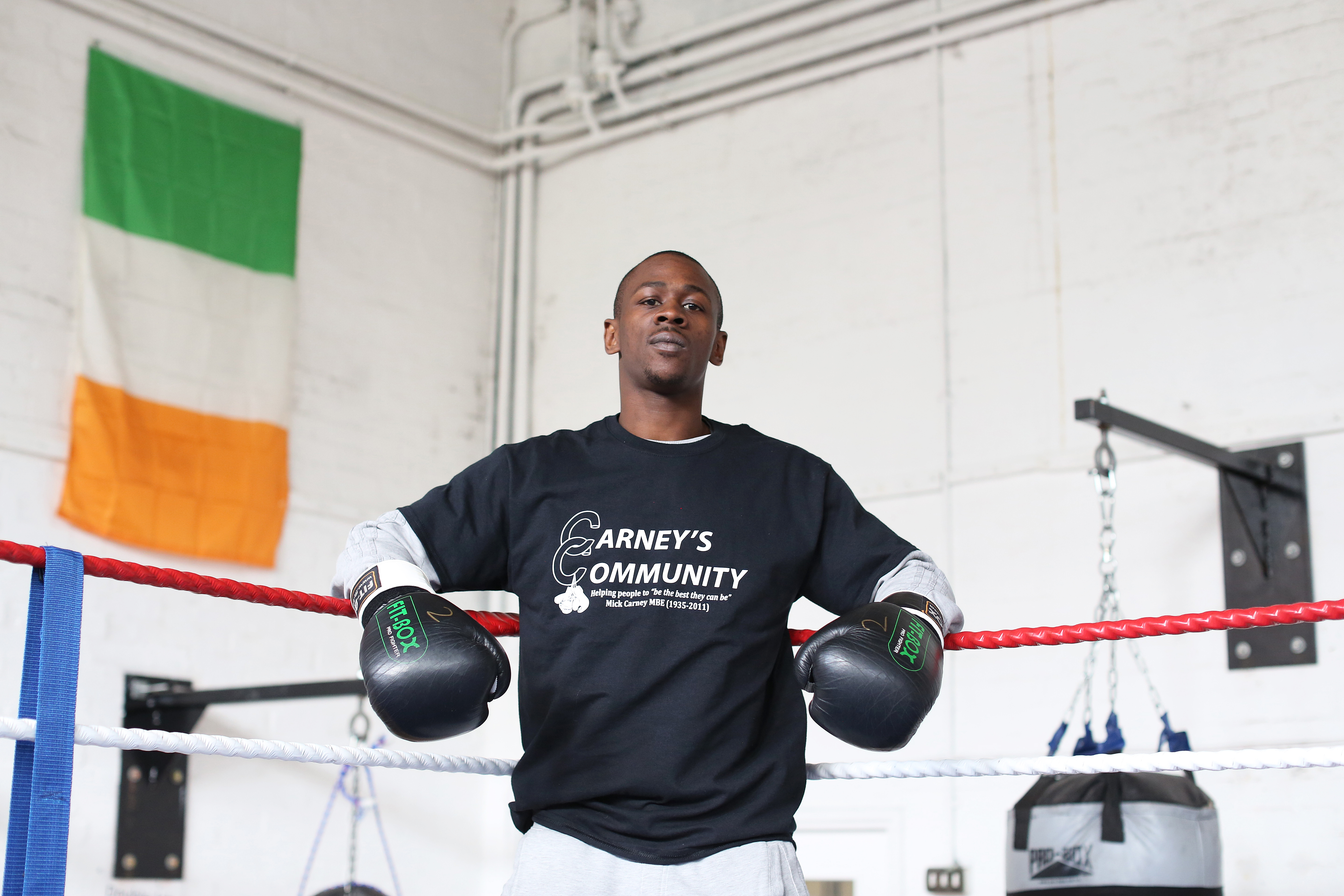 It's not a surprise that boxing was a world Harris wanted to tumble into; the young men here are open and welcoming. The feeling, conjured up in a very standard community centre space, is one of a close family member's house.
Many of the men who spend their time there have been dealt a rough hand. Kyle, a 27-year-old, was involved in crime from the age of eight. "I was one of those young kids who was always fixated in what the older kids were doing," he tells me. "While kids my age were playing in the park, I was more interested in watching people steal mopeds."
Turner wrote Kyle letters and came to visit him in prison, welcoming him into the gym when he was released.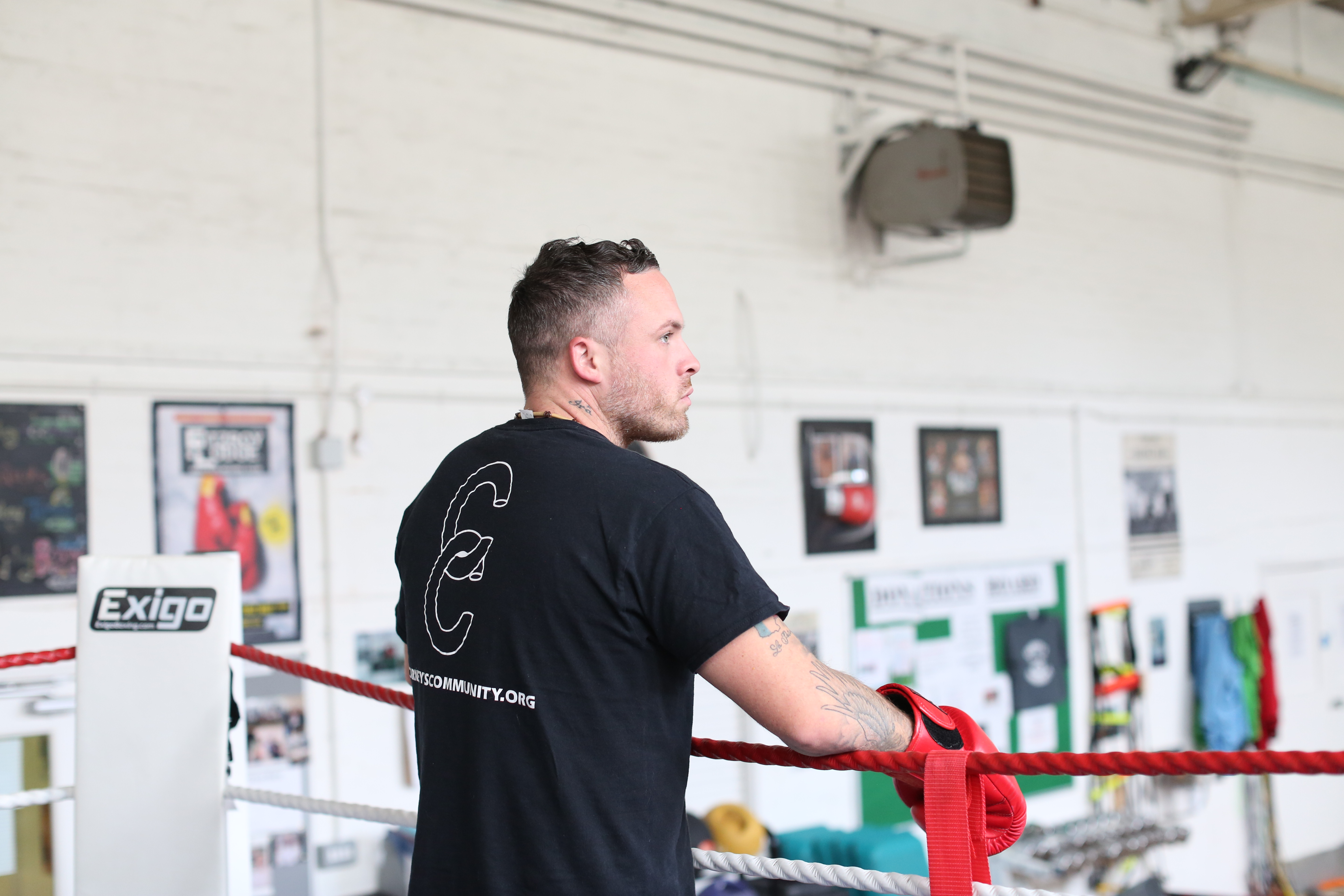 Thirty-year-old Jean-Paul was remanded in custody for ten months, during which his mum passed away. He later went back to prison for five years, and when he came out he started going to Carney's. "I needed something that would occupy my time and stop me falling back into old behaviours and old habits," he says, "and I would use it as a constructive tool to keep myself focused."

The kindness and acceptance that these young men find in Carney's was what Harris had found in the man himself. "That man was my local priest, I guess," Harris says, looking back to the photo. "He was the man who taught me principles."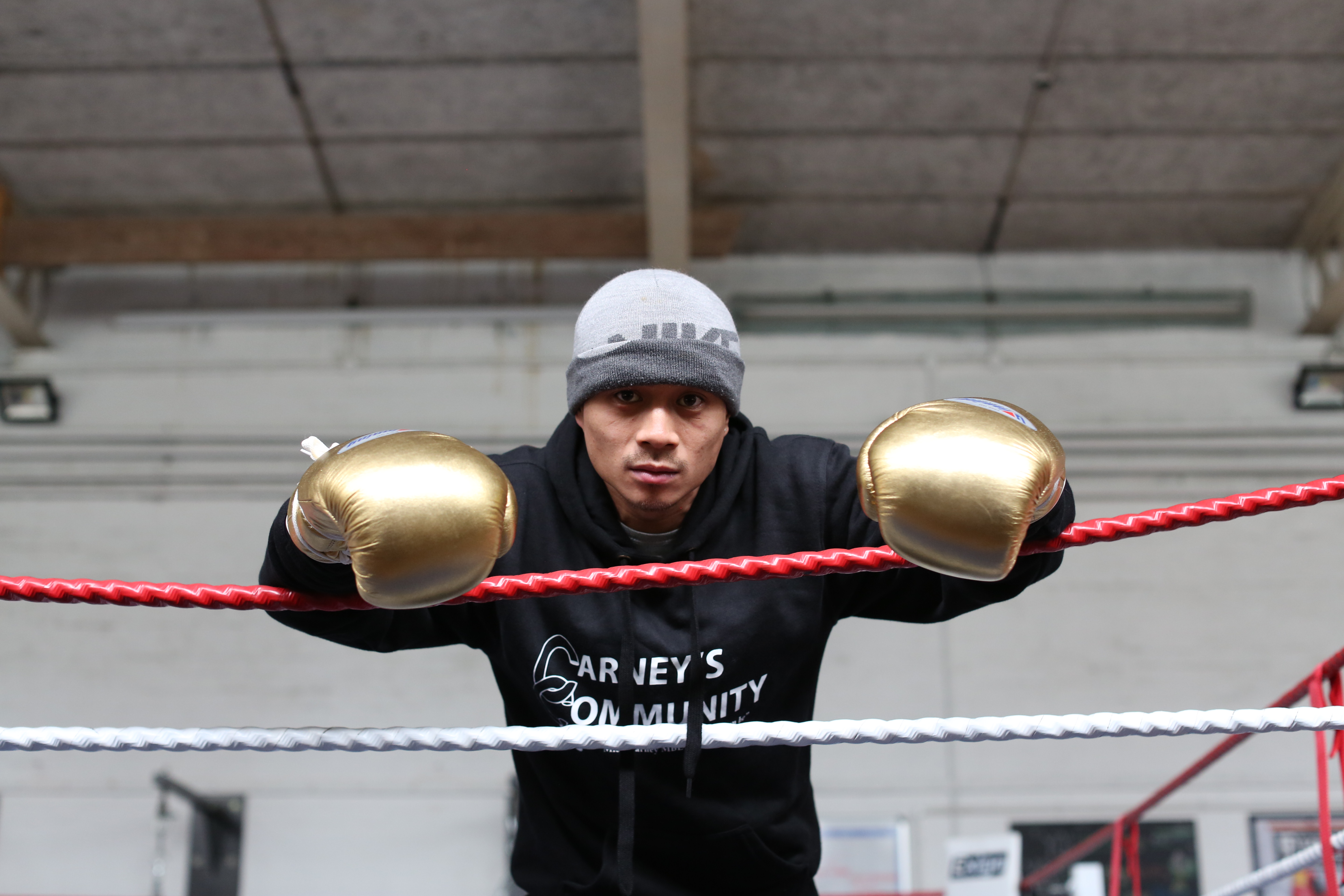 Harris' dad wasn't around, which seems to be a running theme among all the young men I speak to at Carney's. Twenty-eight-year-old Giz never had a father figure or "someone to look up to".
"I had my older brother, who was 15 or 16 when he started taking class A drugs, so sharing a bedroom with him, I saw a lot of people taking things like heroin," he says. After coming out of prison, he was lost, until he met a man in Chinatown who introduced him to boxing.
In the film, Johnny's character promises he won't go back to the bottle, but when he does, he's welcomed back to the fictional gym with open arms. This is the standard at Carney's: no one gets left behind. As I'm speaking to Kyle, he nods toward a guy playing quietly on a computer. "This is his first day out of prison today. If places like this weren't available, where would he be?" he says. "No matter what someone's done, Carney's doesn't want to close the doors on anyone."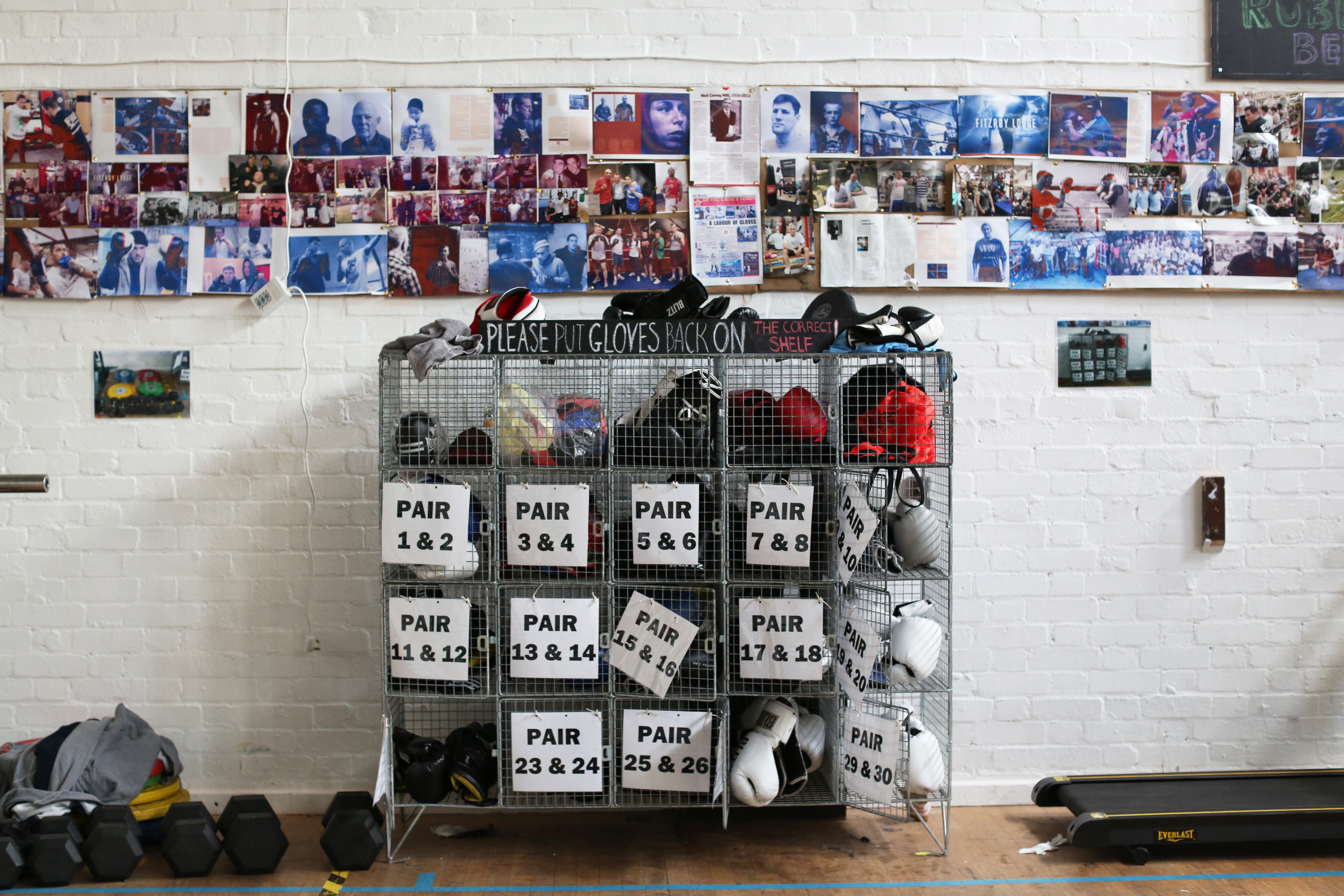 For much of my conversation with Johnny he speaks in religious metaphors. While Carney was the priest or Father, your fellow boxers are like your brothers, and the gym itself is a church.
"Later in life, I've explored things like meditation and prayer," he says. "I was very anti-exploring that – I was angry and belligerent about it. Someone pointed out: where's your anger coming from? He got a dictionary out and [the definition of 'meditation'] was just 'a period of concentrated thought'. I realised that's what I had in the boxing club, and it still helps me."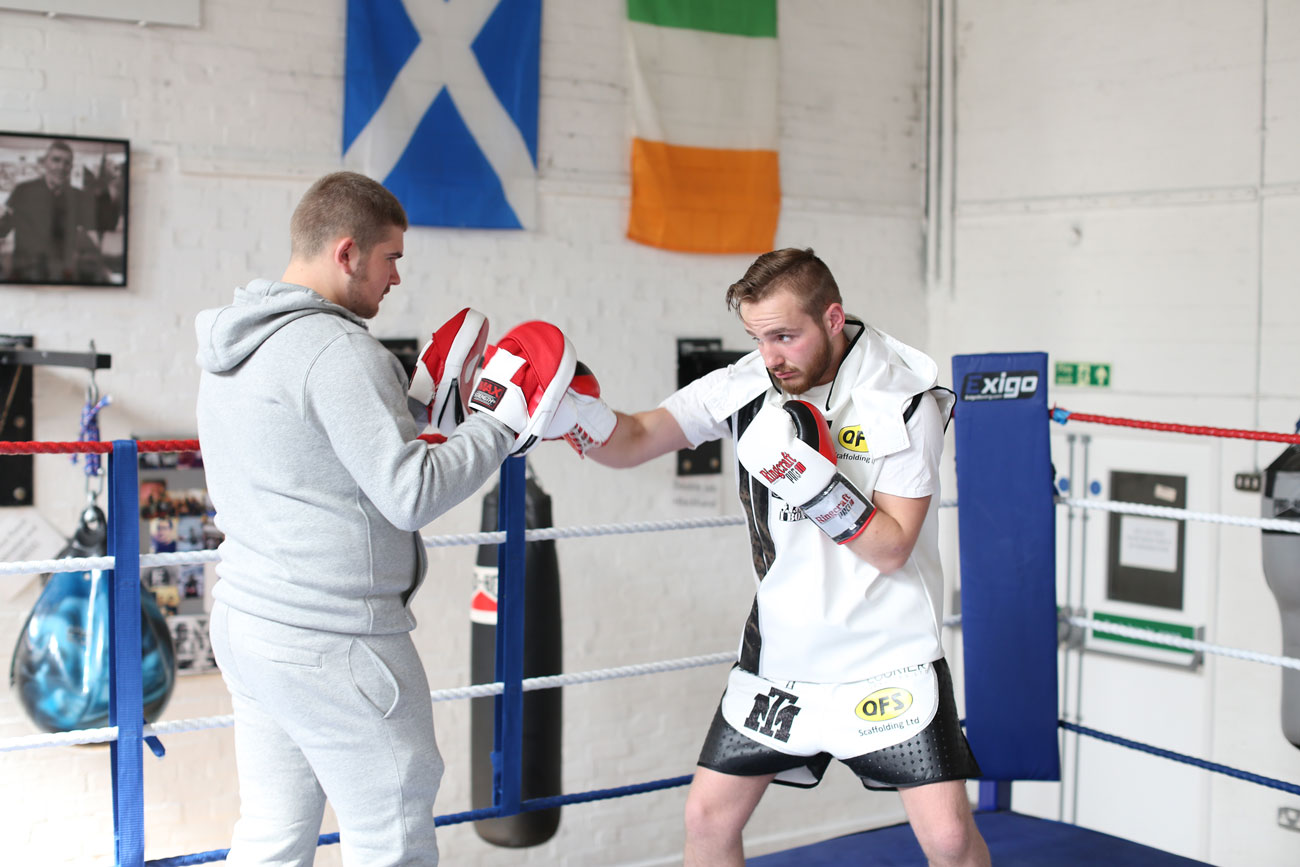 One narrative already following the film around is that it's based on the story of Johnny's life – something he's keen to dismiss. "People keep saying to me, 'Oh, so Jawbone is autobiographical?' Because I'm working class they think that's the only way I would've been able to come up with all this. But it's not. I might have taken from some elements of my past, but it's a story."
It is, however, a distinctly working class story. The character gets evicted from his flat because it's being demolished to make way for luxury apartments. The lead character is living a hand-to-mouth existence, and during a time of austerity he turns to unlicensed boxing to make some quick cash.
Class, for Johnny, is both an emotional and political topic. "I read recently about them wanting to take drama classes out of normal non-paid-for schools," he says. "I think, 'Jesus Christ, they're trying to take away every form of self expression that working class people had."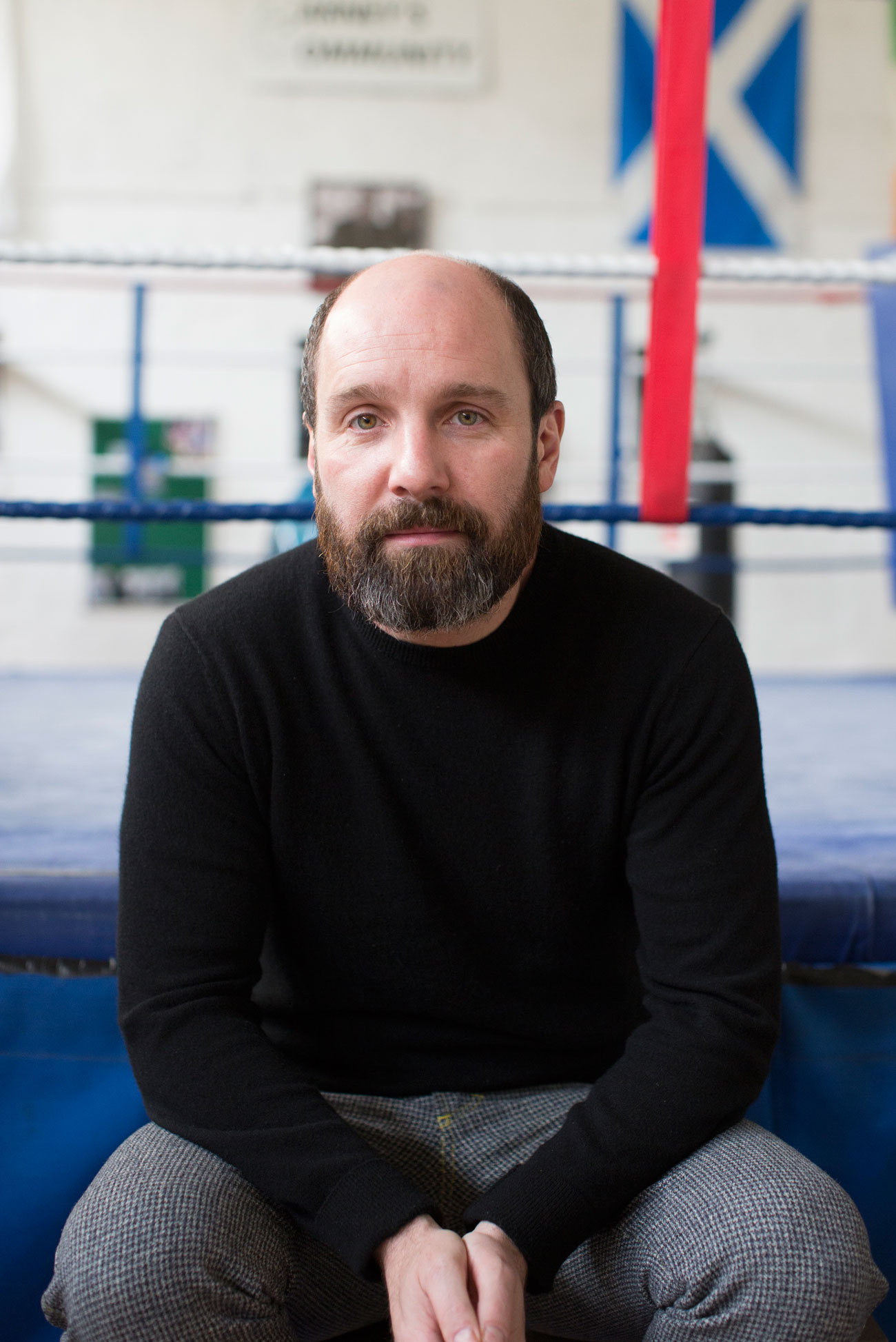 Boxing, too, is seen by some as a brainless, working class sport. I ask whether he thinks that barrier to expression has been made purposefully.
"Well, why would people not want other people to express themselves?" he says. "We never had a debating society in my school. But people [from middles and upper class backgrounds] were taught to debate. They were able to convince you that black is blue. They could convince you that that chair over there is a telephone box if they wanted to. They're given the skills to do that, yet my people can't even say they're in pain."

Before Johnny leaves, some of the guys come up to shake his hand or give him a thump on the back. There are two things that boxing at Carney's gives these men. In their words: a family. And from what I can infer from their stories of growing up, also a means to understand their frustrations, to channel their feelings into something tangible.
"I was not even able to express that I was angry or confused or scared," Johnny tells me. "I never had the words to express it. So when I walked into a boxing ring or an acting class, I exploded. What I've tried to do with this film is, finally, after all these years, put words to those feelings. Put words to pain."
'Jawbone' is in cinemas from Friday the 12th of May 2017.
More on film:
'Filmmaking Is Terribly Colonial': Danny Boyle on Trainspotting 2
VICE Talks Film With Sasha Lane