Last Thursday, I watched then-Development Secretary Priti Patel give a strange, seemingly vapid speech, laden with techno-utopian buzzwords. She was talking at a conference on the anniversary of the Balfour Declaration – the statement, 100 years ago, that announced it was British state policy to support a Jewish homeland in Palestine.
The next day, news broke of Patel's super fun "holiday" where she kicked back with no fewer than 12 undisclosed meetings with Israeli officials. Since then, she's been sacked and there have been a lot of contradictory claims and unanswered questions about who in the government knew what about the meetings and when.
The circus of speculation over Patel's job security and who her replacement will be over the past few days has obscured possibly the most scandalous bit of the scandal – that the development secretary discussed funnelling money from the overseas aid budget into the Israeli army. Number Ten pointed out that the Israeli army runs field hospitals for Syrian refugees in the Golan Heights, but it's worth remembering that under international law, the Golan Heights are under illegal Israeli occupation. That funding would be hugely controversial, because the goal of development would seem to be a million miles from funding an occupying army that routinely "mows the lawn" by massacring people in the Gaza strip.
It dawned on me that I had watched Patel's final speech before the scandal that ended her job, which happened to have been about the country that she got in trouble over. I decided to give it another look in this new light.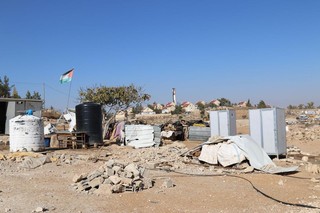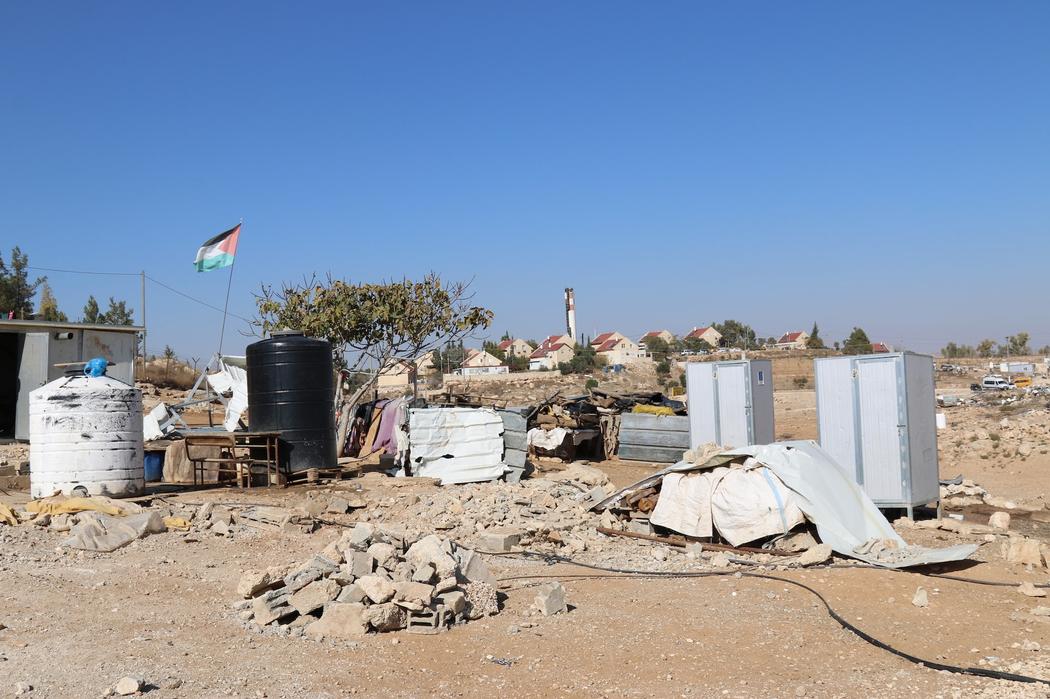 Reading back her speech at the Balfour conference, you get a clear sense that, to Patel, there's nothing weird about conflating development goals with the Israeli military.
"We have a strong and enduring bilateral relationship built upon decades of cooperation in education, technology, medical research, business, art, culture, trade relationships and, of course, with our people-to-people ties," she said, immediately following up with: "Within the region in particular, Israel is an important strategic partner for the United Kingdom, and Britain's commitment to Israel's security remains unwavering, as is our support for Israel's absolute right to defend its citizens."
Patel apparently sees no contradiction in talking about development in the same breath as security, while making no mention of the illegal occupation which is, according to a recent UN report, "de-developing" Palestine.
She spoke about development as a precursor to security, rather than the other way around: "We are seeing the enormous potential of people squandered – because governments and leaders have failed to create the conditions for stability, opportunity and growth… conditions where fairness and human endeavour can flourish," she said. "As a result some areas of the world have become fertile territory for extremist groups and organisations and their poisonous ideologies."
Failure to create the conditions for stability is a pretty euphemistic take on what that same UN report sums up as "the longest occupation in recent history. For the Palestinian people, these were five decades of de-development, suppressed human potential and denial of the basic human right to development, with no end in sight." The report blames the occupation for a "below potential" Palestinian economy, including unemployment persisting "at levels rarely seen around the world since the Great Depression".
---
WATCH:
---
Moving to child poverty, Patel said, "There are already 29 million children living in poverty in the region, and many countries in the region also have a poor track record on development. The Middle East is therefore not just a security challenge, but it is a development challenge too." That 29 million figure comes from a recent UNICEF release, which includes, you guessed it, Palestine among the places that too many kids are growing up poor.

We could continue picking holes all day, but the general failure to mention the occupation in regard to development tells you everything you need to know. Patel talked generally about security, but we can infer she didn't mean security for Palestinians. It's a clankingly obvious omission that would perhaps make sense to someone who had, say, recently been on a holiday to conduct a series of meetings with ministers set up by a lobbyist. It wasn't so long ago Patel was herself a lobbyist for a firm that had contracts with country's such as Bahrain, which has been heavily criticised for human rights violations. As a new MP she was flown out to Bahrain by that country's foreign ministry. All of which puts her remarks about the development of the Middle East in some sort of context.
While Patel has been ousted for breaking the rules, much of her sycophantic rhetoric maps directly onto the speech Theresa May made at the Balfour Centenary dinner. Meanwhile, the conversation about her replacement – now announced as Navy reservist Penny Mordaunt – was about Tories wanting an "enthusiastic Brexiteer" for the role, which is ironic, given that Brexit and the need for places with which to trade is the context for Patel's speech. There has been little discussion of what the replacement development secretary's attitude to… er… development should be, and whether they think it's appropriate to funnel aid money to an already well funded military.