A weekly roundup of anything music-related that's made us excited about being able to hear things.
A 47-year-old Man Is Getting Sued $233,000 For Leaking A Beyonce Album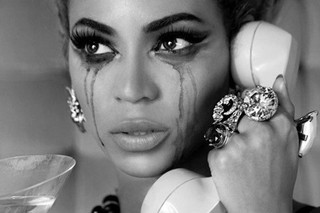 Earlier this week Torrentfreak reported that a Swedish man is to be sued $233,000 for leaking the pre-release copy of Beyonce's 4 to The Pirate Bay. Basically, because he shared something with the rest of us he is going to be out of pocket for the rest of his life. It makes me wonder, who are the lone soldiers? The online musketeers who gleefully upload every episode of every TV show ever on to the internet for us all to watch. I'm forever thankful for them. But, when the fines are this large and the gratification is seemingly so small, why do they do it?
Watch Tom Delonge From Blink-182 And Moby Audition For The Postal Service
Have you ever wondered how the beautiful pairing of Ben Gibbard and Jimmy Tamborello came to be The Postal Service? I haven't. But, incase you did, Funny or Die have unearthed footage of auditions held in 2002. The video features a whole host of people including Tom Delonge, Weird Al Yankovic and some guy who used to be in Guns N Roses, but, it's Moby who steals the show. You know, The Postal Service would ultimately be 1000 times better if Moby ripped his shirt off every time they went on stage. It'd be a hell of a lot better than hearing Ben Gibbard's coffee cup blandness each time.
Earl Sweatshirt Has A New Song Coming Out Next Week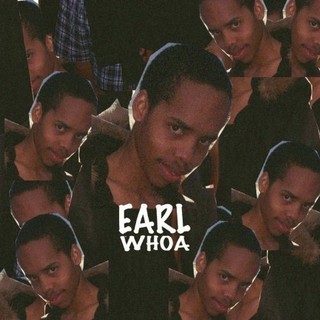 It's called "Woah" and it's going to be released on March 12. "Woah" is the third track to be released by Earl since his return from Samoa last year and for that, I'm glad. While a whole bunch of other Web 2.0 rappers would have dropped a slew of new material by now, Earl has been taking his sweet time with his new record. It's a good thing, though, y'know, keeping the hype intact and not farting out every single sloppy MP3 that comes to fruition. There's still no word on an official release date for his new record Doris, but with Tyler set to release Wolf on April 2, we can expect to see a late spring/summer drop. Woah!
Listen To A Sixteen Year Old Kendrick Lamar spit
With the amount of hype that has crushed Kendrick over the past year, it's easy to forget that he's not exactly a new artist. Dude has been around for time. Seriously. He's been around longer than Hipster Runoff has existed - which, in the age of the Hypebeast - is forever ago. Anyway, before GKMC, Section.80 and Overly Dedicated, a sixteen year old Lamar was busy practicing his craft. Although the majority of stuff from this era has been unheard by the human ear, early this week an internet soldier uploaded the first track from K. Dots first mixtape, Hub City Threat, Minor of The Year.
Rolling Stones Are Pretty Much Confirmed For Glastonbury
Since the Stones announced their run of shows late last year, their name has sat high atop the mighty Pyramid Stage rumour mill. Pundits have been pondering over whether they'll headline for years now, but, it looks like this year will finally be the one festival goers have been hoping for. In an interview with MTV, Serge Pizzorno (Is it wrong to think of Pizza Express every time I read his name?) let the news slip. When asked about his own band's appearance at the Hard Rock Calling event in London in June, he said: "I hope ours is the most talked-about performance of the weekend... but that would be a miracle because the Rolling Stones are playing Glastonbury." Cool. Thanks Serge. You've provided a strong hopeful foundation to a young man's want to witness a bunch of haggard men prance around on stage. I will be there and I will have the moves like Jagger.