JME Just Drove to a Fan's House and Sold Him a PS4 for Five Pence, Serious
We spoke to the guy who bought it on Twitter, and he just kept sending us *face with tears of joy emoji* over and over again.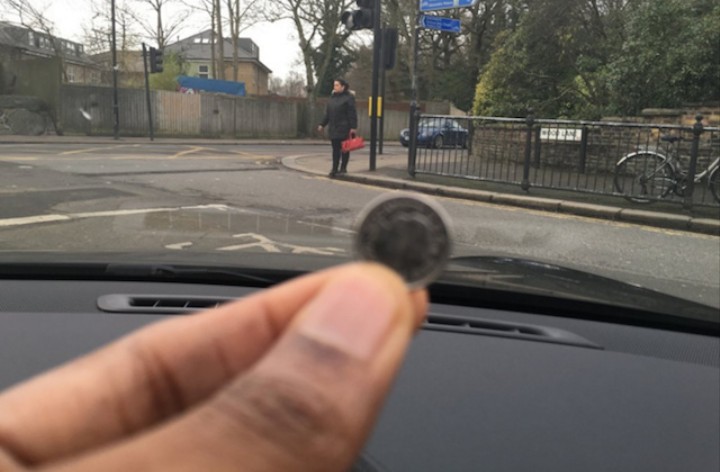 There's nobody like JME. As well as coming through with one of the best albums of 2015, man amassed a small fortune last year by importing swegways and selling them as Boy Better Know merch. Then, there were the few weeks where he arranged to meet fans over Twitter so he could give them a copy of his album on vinyl in exchange for a shiny Charizard card in decent condition. Today, the people's MC continued his tradition of fair giving and receiving, when he decided to ditch his PS4 and offered it up on Twitter to literally anybody in London for an undisclosed price.
Someone offered him £50 for it but JME parred them off because they live in Twickenham and it was a "mission" to get to. Then he shut down someone else for asking to meet in Victoria because he saw it as evidence that the kid could probably afford to buy one himself. Eventually, JME found a buyer in Jacob, who he linked up with at Highgate station and asked for 5p ("cash only") to go towards the electric bill to charge his car.
So far, January has proven to be a strange and beautiful month for grime. Just last week an elderly gentlemen was spotted spitting Stormzy bars in the middle of London's Carnaby Street and we decided to hunt him down and find out what the hell was going on. So, like any self-respecting journalists would, we slid into Jacob's DMs on Twitter to find out more.
Noisey: Yo Jacob! I bet you're a happy guy. How long have you been following JME?
Jacob: Been following JME for years now, easily one of my favourite artists. I just love his music and his deep bars. *face with tears of joy emoji*
Bless up. This is definitely the least expected way for anyone to cop a PS4. How long have you been after one?
Been after a PS4 since they came out, can't wait to play on the PS4 that JME gave me. *face with tears of joy emoji*
How did the handover go?
JME pulled up in his mad car banging his tunes out. Got out, gave me a legit hug/handshake. Loool, he was really down to earth. He charged me 5p to go towards his quarterly bill for his Tesla. *face with tears of joy emoji*
How did you come to the 5p arrangement? Did you have to haggle?
Nah I didn't have to haggle he just said that he wants 5p for his car so ya know I couldn't really say no to that for a PS4. *face with tears of joy emoji*
How do you feel now?
An hour later and I'm still so gassed; it's unbelievable.
Is everyone you know really jealous?
A lot of people are fairly jealous but they're still happy for me and just bewildered how I managed to get it!
Thanks Jacob. Now you go play your games, son.
Follow Emma on Twitter.