Mount Kimbie are two super-chilled out guys who make beautifully blissed out music. They've worked with King Krule, they sound great when you arrive home at 4 in the morning and, more importantly, they're pretty fun guys to hang around with. So, as part of the global Live in Levi's project, we met them in-between the chip vans and portaloos backstage at one of their European festival shows to take some pictures of their life on the road and chat about writing songs in the back of tour vans.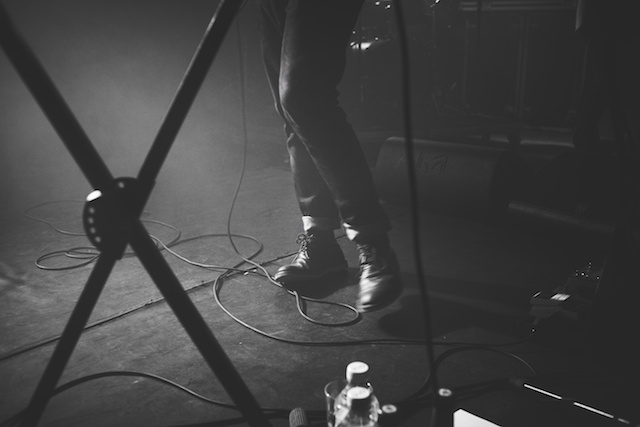 Noisey: Hi Kai. How has the start of tour been going?
Yeah great, it takes everyone a bit of time to adapt to being on the road again but once we get a few shows under our belt and get a bit of momentum, we love it.
Which one of you is better at being on the road?
Our drummer loves the way of the road... i think he could easily write a book about his exploits, one for each tour.
Have you been working on anything new on the road?
No, to be frank we don't like working on headphones and tend to just try and soak up as much influence as possible from people we play with and places we visit.
Does travelling away from home inspire you to write?
Yeah, I mean we read a lot and listen to stuff in the van and it's good to get perspective on whats going on back in the studio.
What are you wearing right now? Not in a sexy way or anything.
Kai: I've actually just got up…so (laughs)…yeah.
Nothing at all then?
Well, I'm not completely naked. But I'm not wearing much.
What do you wear when you get home? Sometimes I take outside clothes off and put pjs on.
Well, I don't wear pajamas, no. I've gotten into the habit of just wearing plain white t-shirts and black jeans.
What kind of black jeans? Are they skinny jeans?
Not really skinny but not baggy.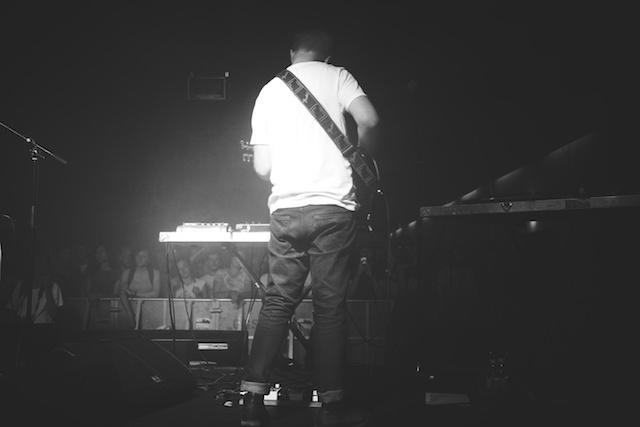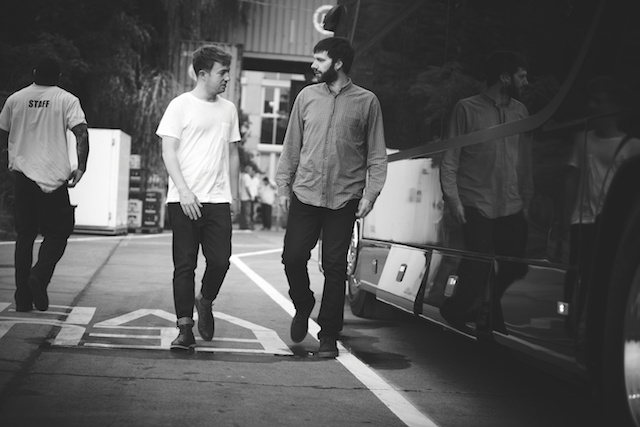 What are you doing with the rest of your day?
Going to the studio, playing the new FIFA, I've got a school reunion sort of thing with friends from back then.
Good to hear. Thanks, Kai.
We don't just want to hear Kai's story. If you're a stylish, creative, passionate jeans person, we want to know your one of a kind narrative.
Where do you wear your Levi's? How long do you leave it without washing them? What are you doing in them right now? Tell it using the hashtag #LIVEINLEVIS and check out some of the stories here.