Britain may have gradually fucked most of its homegrown industries into complete disrepair, but we remain an unequivocal powerhouse when it comes to producing singer-songwriters. From Kate Bush to Nick Drake, Peter Gabriel to Amy Winehouse, we've unearthed a spread of musicians so vast and unlikely it would put the full line-up of The Polyphonic Spree to shame. But over the last few years, the landscape of singer-songwriters has become distinctly dull, and the tag, "singer-songwriter", has become a tl;dr for mainstream pop mediocrity.
The most common criticism - that they all sound the same - is hard to argue with when you consider that the only discernable difference often seems to be how they are marketed. You have your indies like George Ezra and Hozier, your pop contemporaries like Ed Sheeran, Paolo Nutini and Sam Smith, and your anti-establishment-yet-still-chart-friendlies like Jack Johnson and Frank Turner. But ultimately, what you're probably getting is a dude, in either a denim shirt or a suit, with either an acoustic guitar or a backing choir, writing lugubrious songs about failed monogamous relationships.
Maybe the coffee shop sounds of Norah Jones were a turning point for this trend. Her 2002 debut Come Away With Me is still among the top 5 best selling records of the 21st century, opening a proven tunnel of success for others to crawl into. But we can't blame her for everything. The BBC Sound Of, the Brits, the Mercury Prize - basically any national institution that's supposed to represent what is fresh and exciting in current music - all seem to be hellbent on a repetitive hunt for the next Ben Howard to market at your mum (aka the largest music-buying demographic) and America.
I'm not saying the general public don't necessarily support the propagation of damp, bland songwriters - we currently live in a world where Ed Sheeran can sell out Madison Square Garden in three minutes and Wembley Stadium three times over; not even Beyoncé could say as much - but it does seem as though this one particular trope of musician has mass-marketed itself to death. Artistically, if not commercially.
Today, when you hear "singer-songwriter", you don't think of enigmatic troubadours like Manu Chao who could get away with wearing open plaid shirts and ranting about left-wing politics for twelve verses. Nor do you think of unknowable Elliott Smith types who somehow found a way to set your darkest feelings to a tune. Now, you think of vanilla, Gran's christmas present, James Bay-types who are responsible for every X Factor audition cover, John Lewis advert, and landmark hip-hop song laid to waste in the Radio 1 Live Lounge. The role of the singer-songwriter in pop culture has invariably shifted from political preacher, to emotional touchstone, to uniform fodder shat out by the industry and given a mic stand at a heavily branded awards ceremony.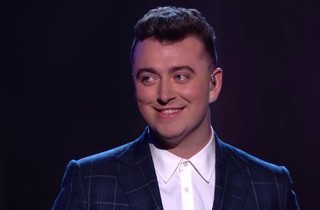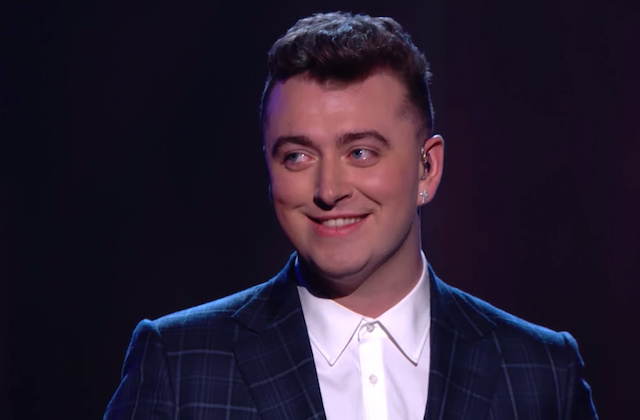 All signs suggest that anybody operating under the banner of singer-songwriter in 2015 is an encapsulation of all that is depressing about sound, but this isn't entirely true. Sure, you might consider Sam Smith the death of difference and Ed Sheeran the unwanted tear stain moistening the pillow of modern music. But let's not let singer-songwriter become a label that strikes a lightning flash of cringe to your judgmental heart, because if you wander beyond the charts, you will find yourself in the midst of a brand new generation of totally-not-shit ones.
At this point a whole bunch of people will stop reading and head to the comments section to write "All the best stuff happens outside the charts anyway Noisey, you pricks", and they aren't wrong. Elliott Smith, Nick Drake and Jeff Buckley, for example, were all considered to be great singer-songwriters who barely got a nose in the Top 200 (while they were alive). Occasionally one or two will slip through the net. At the 2011 Brits, for example, when even Laura Marling seemed pretty confused that Laura Marling won something. Or at the Grammys, when an entire generation of people took to Twitter in 2012 to genuinely ask "Who the hell is Bonny Bear?" (Bon Iver), or just days ago when Beck had to contend with a verbal raised eyebrow from Kanye West. But now, more than ever, seeking out rewarding singer-songwriters is like eating an ice cream sundae - you need to choke down a load of artificially flavoured non-nutritious gunk before you get a glimpse of a cherry.
Your winners can usually be found in DIY circles, which are rife with artists proving that the role of the singer-songwriter wasn't necessarily flushed down the cultural toilet the day people started referring to "Hallelujah" as an Alexandra Burke song. But since literally anybody with access to an instrument and an internet connection can release an album on Bandcamp without any help now, I'm going to namedrop a few select acts: Trust Fund, King of Cats, Alex G, Frankie Cosmos and Mac DeMarco. Why these five? Because I love them, but also because they share a common ground even if they do have dramatically varying degrees of exposure.
The main commonality between these four is that they have absolutely nothing in common, with each other or anyone around them. I won't gush too much about that - you all have Google and ears - but basically when Max of King of Cats is singing, you bloody well know it's him. Similarly, nobody shreds or sings quite as smooth as Mac DeMarco after 25 cigarettes. These lot picked up their guitars, laid down some shit in their bedrooms, and wherever they sit now they sit there comfortably supported by people who invested in them through a process of discovery, not because a half-decent marketing campaign made them impossible to ignore.
Regardless of your definition of DIY, the singer-songwriter is traditionally a grassroots figure. Bob Dylan didn't rip-off Woodie Guthrie because he was stacking mad paper, he mimicked the traditional storytelling style to integrate into a folk scene that was inherently socio-political as well as confessional. I'm not saying writing about politics is any more meaningful than writing about love or any other aspect of life - or that messing around with FX pedals is more legitimate than taking care of your voice - more that the best songwriters write about what they know. If all you know is private school, vocal training and social media integration, obviously that's going to have an effect on what you put out. For me, Trust Fund, King of Cats, Alex G, Frankie Cosmos and Mac DeMarco all have very strong personalities that come through very clearly in their music because they have full control over what they're doing - one of the key totalitarian joys of a singer-songwriter.
Unfortunately, the more you get other people involved, especially in the writing process, the more you chip away at all the idiosyncrasies that make the singer-songwriter label something personal and singular. There are a ton of technical explanations as to why Alex G's "Harvey" sounds the way it sounds, but ultimately all roads lead to the fact that Alex G did everything on the record.
It doesn't take a genius to say that a lot of the singer-songwriters currently dubbed "singer-songwriters" are really just singers. They may be credited as songwriters, but they sure as shit aren't there alone. Ed Sheeran shares his writing credits with six others on X, Sam Smith with nine on In The Lonely Hour, and Adele with twelve on 21 (although admittedly seven of them appear on just one song). Compare that to "All songs written and composed by Beck" and suddenly slapping them all with the same attribute doesn't really make sense. Perhaps the term is so diluted that nobody even wants to be one now anyway, but all I'm saying is if we're going to refer to anybody as a "singer-songwriter" then it should be someone who does equal parts of both. Your Sheerans, Smiths, Buggs and Adeles - proficient as they may be with a melody - are popstars first and foremost.
Interestingly, the reclaiming of what constitutes a singer-songwriter might end up being aided by a trend I've been dreading since beard care products were aggressively re-marketed at twenty-somethings: the 70s revival. In case you haven't noticed, ASOS are selling bell bottom flares and stuff with "fringe" on now, so if you weren't already dreading the SS15 festival season then there is your reason. But let's not forget that the 70s also ushered in a massive commercial boom for singer-songwriters: Joni Mitchell, Bruce Springsteen, Patti Smith, James Taylor, Elton John, David Bowie, everyone who went solo after their British prog band broke-up. And we're seeing a lot of artists recycling elements of that 70s aesthetic.
Chris DeVille for Stereogum writes, "A handful of music's most exciting new voices are channeling their talents into music that recalls the sincere singer-songwriters of the 1970s." He's referring to artists like Tobias Jesso Jr, Father John Misty and Natalie Prass, whose sound he thinks is "specifically triangulated to that '70s sweet spot when heavily orchestrated studio-pop bombast was often applied to tender, world-weary, expertly crafted tunes."
I guess the biggest problem for the term "singer-songwriter" is that it's almost as pointlessly broad as EDM; using it by way of description could refer to anyone from Mark Kozelek to Daniel Bedingfield. The only thing it definitely does mean is that whatever that person does, they are portrayed as doing it alone. Unfortunately, Britain is particularly guilty of washing over that point with loads of primarily-posh popstars producing the same inoffensive music.
So rather than thinking of those people when it comes to talking about singer-songwriters, we should think of people whose music makes you go "yeah, that's that person". Mac DeMarco doesn't just sing "Ode To Viceroy", he fucking is Viceroy. The only Ed Sheeran song I would say accurately expresses anything about Ed Sheeran is "Don't". A singer-songwriter isn't deemed so because their name is legally attached to the recording and shoved in your face every evening between episodes of Corrie; it's because they are truly and profoundly inseparable from their art.
Follow Emma on Twitter.