Catch Uncle Dugs spinning a set at the Rinse FM stage on Monday at Notting Hill Carnival. Our carnival content is brought to you in partnership with Rinse. You can catch them at this years Notting Hill Carnival. Click here to find out more.
Payday weekend, a bank holiday and the sight of a politician sipping delicately from a large coconut. Yes, it's that glorious time of year again when everything comes up Milhouse and white people from the home counties are allowed a free pass to speak at length about 'mad riddims' as Notting Hill Carnival shimmies its way through West London. Almost 50 years have passed since the first steel bands led a procession through the streets in 1966, and it's now a mammoth celebration of vibrant West Indian culture that attracts thousands of revelers each year. Plus, it offers the chance to see one of London Met's finest getting twerked on.
We caught up with legendary pirate radio personage and current Rinse FM DJ Uncle Dugs to find out if Carnival has really evolved into a different beast since its inception, or if its heart and soul still remain firmly committed to providing everybody a place to party, Caribbean style. For the last quarter of a century, Dugs has been a fixture at every single Carnival so it was pretty obvious we had to get him in for a chat.
Continues below

Noisey: So Dugs, when did your Carnival career begin?
Dugs: Back in 1990. I went with my cousins Jamie and Daniel and a bunch of their mates. I remember being just 15 and in awe at the sheer scale of it - seeing it on TV doesn't begin to do it justice. Standing at the top of Ladbroke Grove and staring down at the sea of colours and people... it's still breathtaking even 25 years later.
Any standout Carnival moments you'd care to share?
Probably 1994 when Jungle music exploded onto the streets of Notting Hill. Kool FM used to play Jungle on All Saints Road before that year but '94 saw the music take off across the country and its newfound popularity made it the 'sound' of that year. As a proud Junglist from the start it was an amazing moment to hear Burial and Code Red booming out of every sound system I went to. Oh, and another highlight would be taking my Dad to his one and only Carnival a few years ago- he loved it!
What about lowlights? Got any crappy Carnival stories?
If I'm honest, I can't really think of one. I've been every Sunday and Monday for 25 years without fail, rain or shine and there's not a single bad memory that sticks out for me. The bad press is usually unjust and I get pretty angry - negative Carnival stories are often written by some clown that's never been or an isolated incident that happens among thousands of other happy party people. You're always gonna have something happen with a crowd that large but it's really sad they choose to focus on the bad stuff when you've got so many more reasons to look at the good. I guess shit news sells.
Do you reckon the Carnival experience has changed much since you first went?
For me, it hasn't all that much. I go to have fun with my people and always meet a bag of new characters along the way. The policing's got tighter for sure; it's a pain because we used to be able to roam the streets wherever we wanted but now you've always got to walk the bloody long way round. I suppose it's there to make it safe but half the time it just seems like they want to make it hard work for all the crowd.
What are your classic Carnival traditions?
On Sunday I drive down, find some food and just soak up the atmosphere. On Monday I get the train and hit the Red Stripe. I always make sure I go to see my sister Sue and my niece Maxine who live right in the heart of Carnival central - she's always got an open house for all her friends and whoever I turn up with. It's the best place to go to and chill, if you need the loo and of course, for the afterparty. Shoutout to Sue and Max for putting up with us every year!
What's it like DJing Carnival?
It's strange because I've been going for so long but I only played there for the first time last year, on the Rinse FM/Rough But Sweet sound. It was fucking amazing, the whole area was ram jam as far I could see in every direction. As soon as I stepped up and put a bit of jungle on the place went bonkers, a memory I'm gonna treasure for ever. A massive bonus of going every year is that by this point I definitely know what'll make everyone go mad - I've got a whole bag of tunes especially for the Carnival crowd.
What do you make of Disclosure announced as headliners this year?
It's all good. Whoever is popular should headline Carnival - within reason of course! I don't reckon One Direction would go down too well. But the acts smashing up the underground scene or the festival circuit should definitely play Carnival. Musical taste and fashions change every year, I've seen all kinds of acts play Carnival since 1990. De La Soul to Beenie Man… and I'm pretty sure I remember Boyz 2 Man making an appearance one year. Right now it's the turn of acts like Disclosure. As long as they play decent music and people are dancing and smiling, it's win-win.
Ok, pretend we're Carnival virgins. Got any tips to help us blend in like pros?
Smile! Dance with a policemen and film it. Oh and get a whistle. Very important.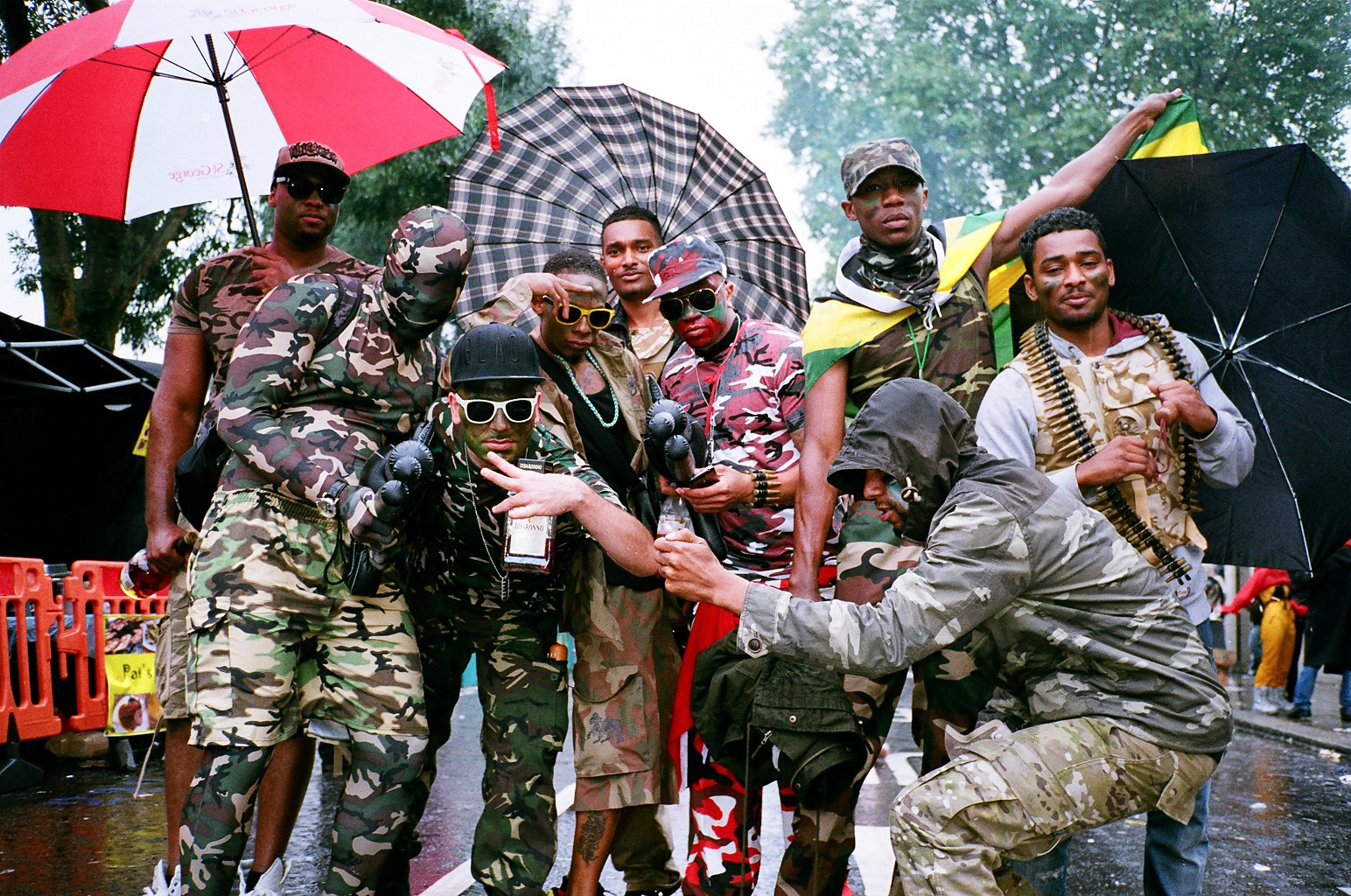 Do you think Carnival's even more important now so many independent West Indian venues are being forced to shut their doors by the current war on clubs?
Clubs seem to be closing weekly at the moment, it's a really worrying time for clubbing culture. But we'll always rise above it and find away. Carnival has always represented Caribbean culture to the full and it's gonna remain a massive way of introducing and educating others about the West Indian spirit. Other music and vibes are represented across Carnival but its heart is a steel drumbeat. And it stretches all the way from the original steel bands that helped start it to the big sounds like Rough But Sweet etc that carry on that tradition in 2015 and beyond.
So here's the big question: can Carnival live forever?
I'd love to think so but I know it's getting harder and harder to put on every year. The authorities just don't seem to want it to happen. I hear of plans to move it to park locations but that's not what it's about. Notting Hill Carnival is something our country should be fucking proud of. The world looks at us with envious eyes every August Bank Holiday as we party in the streets of West London. We are world leaders in raves, street parties and underground music and I wish British authorities would get behind it like they do in Rio where it's a trophy to be proud of instead of something to be policed. It does my head in. We've achieved so much as a small island - there are huge countries who can only dream of producing something as culturally rich as this. Long live Carnival and long live the people that help make it what it is every year: the organisers, sound systems, float drivers, dancers, food stall owners, the volunteers that give up their time to help out and, of course, the people who fill up the streets every year partying!
Thanks for taking the time to talk to us Dugs.
Follow Moya on Twitter.