I Listened to Radio X to See How Long it Would Be Before I Heard a Female Musician
The self-proclaimed "first truly male-focused station" aired this morning so we decided to tune in and suss it out.
|
14 September 2015, 11:58am
After 23 years on air, Xfm is officially dead. Long live Xfm. From its ashes rose Radio X, which started broadcasting this morning. Specialising in "fresh rock and guitar-based music" Radio X is for some reason marketed specifically at men between the ages of 25 and 44 and posits itself as the "first truly male-focused station", with Chris Moyles, Vernon Kay, Kaiser Chiefs' Ricky Wilson and Johnny Vaughan presenting.
Ahead of the launch proper, they're warming listeners to their new playlist by playing non-stop music uninterrupted (except for all the interruptions of "CHRIS MOYLES IS BACK" jingles, as if there has been a group of shivering banter-starved lads somewhere who have just been listening to white noise for three years waiting for his return).
Surely there would be some female artists, a breadcrumb to quell people's anger over something as seemingly pointless as gendering rock music? I tuned in to see how long it would take for me to hear a female musician. It was 11:09am and The Verve were on. Start the clock.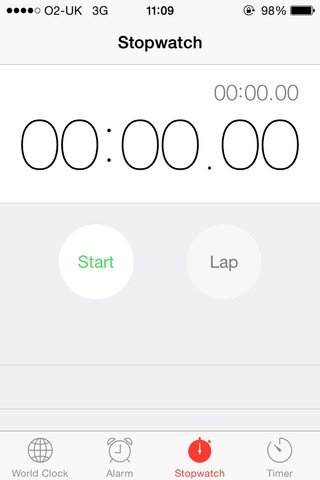 11:13am: Muse - "Psycho"
Fucking hell, Muse sounds like Marilyn Manson circa Holy Wood now? This is basically "Disposable Teens" for the cheeky Nando's generation. When did this happen? Why did nobody tell me?

11:17am
I have officially heard a woman speak, but only in the form of a pre-recorded sample reading the station's strapline "Get Into The Music" in an unrealistically breathy voice. Plus, it's effect is constantly overridden by the following male one that keeps shouting "CHRIS MOYLES IS BACK".

11:21am: Snow Patrol - "Spitting Games"
Apparently Gary Lightbody's collaboration with Taylor Swift hasn't disqualified him from being a lad's radio favourite, so here's one from 2003 when they were a Feeder tribute band.

11:25am: Coasts - "Oceans"
I'm getting horrible flashbacks to Reading Festival 2007, when this guitar riff was still relevant.

11:29am: Happy Mondays - "Step On"
CALL THE FUCKING COPS. It's the era that every British lad romanticises more than any other: the legacy of Factory records and this, its national anthem, with lyrics including but not limited to, "You're twisting my melon, man" and "Way-hey-hey!" Big tune though.

11:34am: Halsey - "Hurricane"
It took 22 minutes and 35.65 seconds, which is actually fairly reasonable tbh. This is quite amazing, really, considering Halsey's live shows thus far have been made up primarily of thousands teenage girls losing their fucking minds while their dads (surely the target audience of this station) stand awkwardly by the bar feeling deeply, deeply irrelevant. Big up Halsey for being one of the world's first twenty year-old women to make a middle-aged man feel uncomfortable and unwelcome at a gig.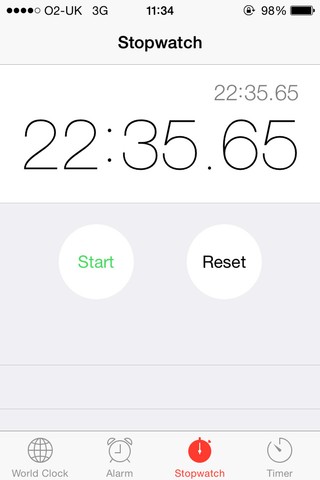 The playlist then went something like: Foals - "Mountain at my Gate", Skunk Anansie - "Weak", Chvrches - "Leave a Trace", The Strokes - "Taken for a Fool", Jake Bugg - "Lightning Bolt", Foo Fighters - "Outside", The Jam - "In The City" and then I had to stop listening.
I'm now even more confused about why Radio X is pushing itself as "first truly male-focused station" because there is absolutely nothing being broadcast that isn't equally applicable to women. Maybe once Moyles, Vernon Kay and Johnny "Great Britain needs great banter" Vaughan's shows start, there will be hilarious bon mots about shaving and English breakfasts. But at least for week one, all I heard was a playlist of utterly gender-neutral music from the last 20 years that is fine, a bit drab, and probably on your mum's iPod.
Radio X is basically Yorkie bar of the music world: content that is supposedly skewed towards men but also has an equally significant female audience because, at the end of the day, it's fucking chocolate.
Follow Emma on Twitter.