Culturally, Carnival is pretty much London's rum-soaked, sequined shining light in what has been pretty dark times for the capital over the last decade. Half the city's clubs have closed, with an increasing number of restrictions being placed on venues showcasing new music, making this two day celebration of Afro-Caribbean culture is more important than ever. Where else in this city can you stumble from traditional dancehall anthems, to Channel One's smoked-out dub vibrations, with a rum in one hand and some chicken in the other, without alerting the bouncer?
As an institution that has grown under the influence of Carnival, the effect that Rinse FM has on today's modern culture is huge. Celebrating their 21st birthday at Notting Hill this year, the station laid on a spread that provided a cross-section of favourites from its history, powered by the now legendary Rough But Sweet sound system. And as a man who stayed at the stage for two days whilst getting gradually more intoxicated, I can say, with no exaggeration, that it was the great thing of all time. Seriously though, hostess Maya Jama's proclamation that she's the same age as the London station shows how relevant this channel it is to the youth of the city, providing them with a soundtrack, as well as a voice, to life in the capital.
Perhaps the biggest indicator of how tastes have diversified at Carnival was the huge reaction to music that veers away from the traditional musical punch of dancehall, bashment, reggae and dub. By bringing together a huge range of the sounds that it has pushed over the last 21 years, Rinse lured a cross section of culture from around London, attracting boys with floppy bucket hats and even floppier ket-heavy eyes, as well as groups who didn't mind sitting through an hour of Newham Generals' MC masterclass if it meant priority placing for the next time "House Every Weekend" dropped.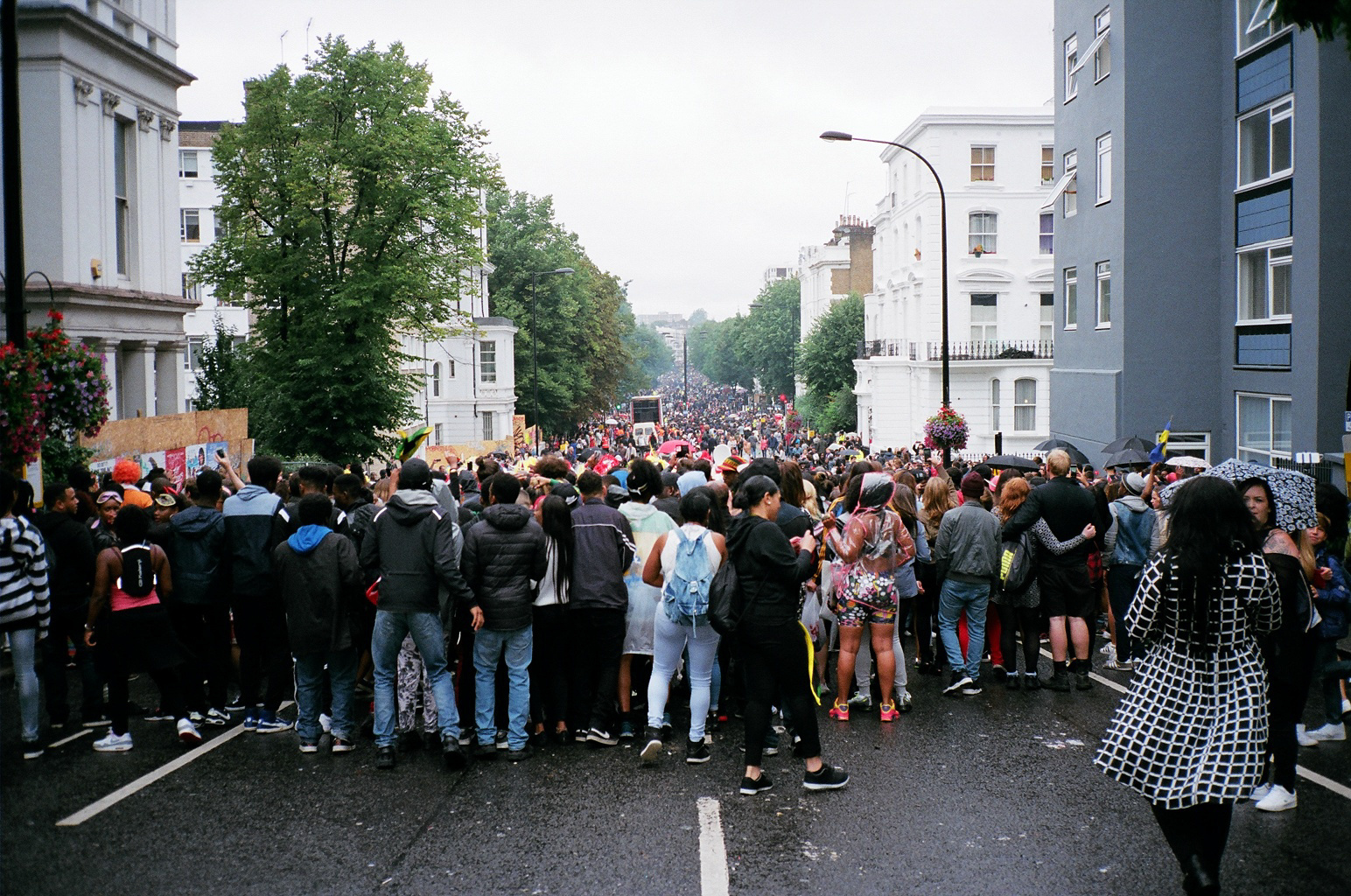 The bill was peppered with acts who have not only grown with the station, but influenced its sound. I really can't argue with Ms. Dynamite closing off a set with "Wile Out" and "Wot U Talking About?" as a surefire way to have any crowd collectively losing their shit, not to mention the fact that General Levy joined her for "Incredible" – a song so ubiquitous that cockroaches will be throwing up 'booyaka's way after the world ends.
Katy B's presence on the stage gave another dimension to the weekend. As a crew that has always prided itself on informing the underground, she is Rinse's first real popstar – an act that has conquered the mainstream without ever compromising her roots, much like Rinse themselves. Introduced as the station's "number one girl", Katy B set about a victory lap, giving the mac-wearing masses hit after hit, and allowing me, along with hundreds of others, to unleash my inner basic bitch to "Lights On".
If "House Every Weekend" was the alternative 2015 anthem, J-Hus' "Dem Boy Paigon" takes the crown as the people's favourite. As a new artist without a charting single or album to his name, his presence to a crowd all shouting, "Small boy take your time!" back at him seemed way more justified than it had any right to be. It also gave hints, along with Sinead Harnett's electronic pop and Novelist's hype heavy flow, of the direction they plan to go in the future.
Despite the absolute shitstorm of rain that blessed carnival throughout, thousands turned out to Rinse's birthday celebrations to stick a middle finger to the skies and have a good fucking time. Presenting the best in house, grime, hip-hop and more, the Rinse crew (just like Carnival itself) know how to do one thing better than any other; forget about the doom and gloom, and throw a sick party.
See all of our photos from Notting Hill Carnival 2015 right here.