Remember the Punk in Love night we threw at Old Blue Last in July? Drinks were drunk, objects were thrown, and everyone left with the sweat of a good time streaming down their back and into their pants. If you missed it then fear not, we'll be returning to the Old Blue Last on October 2 for the third instalment of Noisey's "noisy music" night.
This time we'll have Chorusgirl, Artefact and Human Certainty performing live and loud. And if that wasn't enough, Noisey's dedicated purveyors of racket, Emma Garland and Hannah Ewens, will be there to carry you arse-first through to 2am with B2B bangers from the 80s to now. Entry will be free, which means there's maximum potential to drink yourself into a state of pure joy.
For more information, join the Facebook event here.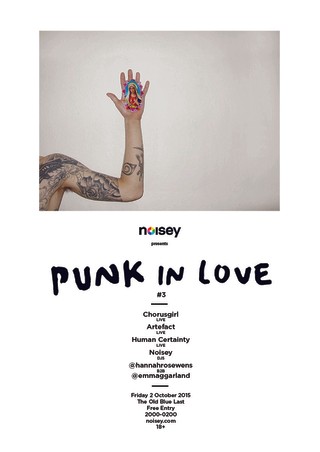 See you in the pit.