Struggle Rappers, Throw Your Mixtapes in the Bin and Watch Cassive's "Sit Back Down"
The South London rapper's track targets all the struggle rappers out there.
|
03 February 2016, 2:35pm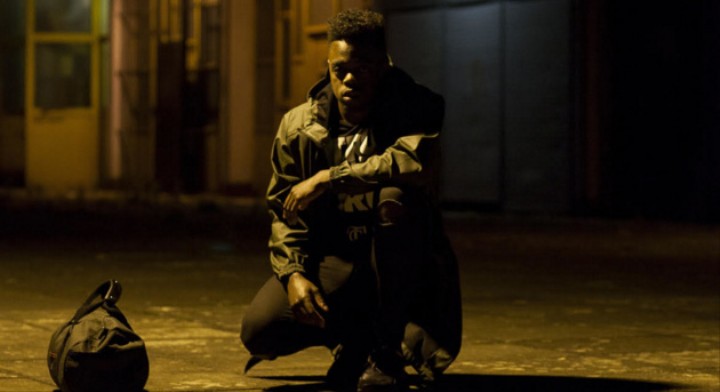 Death, taxes and the unceasing proliferation of shit mixtapes: three of life's unbending, utterly inflexible constants. Take a second to cast your mind back on every agonising conversation with every 2.5 bit bedroom producer and half-arsed, no mark MC that you know.
Remember all those 45 minute conversations about their unfinished mixtape, as you lingered, trapped in the inexplicably claustrophobic corner of that predictably crap party? I'll wager a shiny quid that in between your mumbled, "Oh sick!" and, "You've got to send it to me man," you didn't have the swinging balls to just say "Please, no." Lucky for you then, you spineless dick, that bright young Bermondsey MC Cassive is up for the jobs that you can't handle.
The track, which is called "Sit Back Down", sees the 23 year old member of SE16's TruLuvCrew on excoriating form. He knows that you've "got bars and tunes", and he knows "you've got two new mixtapes out" but no, he doesn't want to hear that shit right now and, yes, the sound of plastic on tin is the sound of your mixtape getting dashed in the bin. "Sit Back" is best supplemented by the lazy drawl, dirty south trap of "Select & Delete" – an earlier Cassive tune featuring fellow crew member Flohio.
One of the newer faces to emerge from South East London's seemingly limitless conveyor belt of distinctive MCs, Cassive hasn't exactly sprung fully made from the ether, having been been on the music grind from his mid teens. But with everything SE seemingly turning up trumps, 2016 has the potential to be a massive year for the young MC. Watch the video below.