Dive Headfirst into Sandboards' Pool-Ready New Single
Listen to "Miami 97" from the NZ duo's latest 12" for Cold Tonic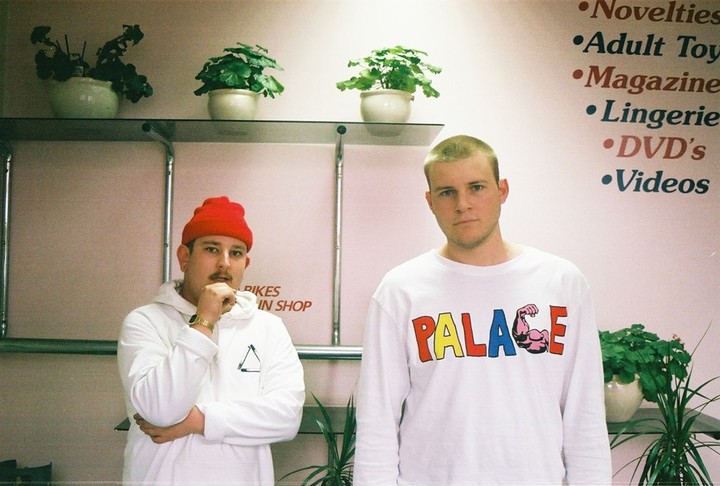 New Zealand-based duo Sandboards have done quite a lot in a short space of time, quickly becoming fully fledged masters of sun-soaked feel-good house and picking up support in all of the right places, with releases on Feel My Bicep and Cold Tonic. More importantly than that, they've impressed us here at THUMP. Which is all that matters right?
Returning to the latter once more, the Dunedin boys roll out a four-track EP that nestles perfectly within the disco-steeped soundscapes of Krystal Klear's Cold Tonic imprint. Our pick of the bunch is opening track "Miami 97." Driven by relentlessly suave percussion and thermometer-popping synths, the high energy '90s summer jam effortlessly transports you to an imagined pool party—the kind you'd see in any decent American teen movie.
The narrative is simple: the main guest rocks up in a slick red Ferrari even though it's their house, there's an endless supply of chiseled bodies in hi-leg bikinis and heels, oh and somebody gets pushed in the water wearing their clothes. We all wanted to go to one, but the British weather meant we were more likely to spend August afternoons down the local baths dodging stray plasters, eagerly anticipating the traditional post-swim portion of chips. Which means there's something insanely satisfying about the way "Miami 97" picks you up and drops you there. Just don't forget your sun tan lotion.
Due out on the label next month, expect to see and hear a lot more from Sandboards as they return to the UK before the end of summer to play Brixton Jamm, as well as joining the Feel My Bicep line-up at Warehouse Project in November.
Check out the track below: