Welcome to Last Call, where we visit watering holes around the world to collect life advice from their trusty barkeepers, learning everything from how to get over a broken heart to what drink orders will get you laughed out of their bar.
This time, it's the turn of Will Scully, a Dubliner born-and-bred who learned the bar trade from his father and grandfather before him, and now works at the Mercantile. One of Dublin's most popular drinking spots, the Mercantile is also steeped in history, dating back to the 19th century and even making an appearance in James Joyce's Ulysses.
We gave Will a call to find out what it's like to pull pints at such an institution—and how to raise a glass to St. Paddy like a true Dubliner.
MUNCHIES: Hi Will. How did you get into bartending?
Will Scully: I've been in the industry for nearly 15 years. My dad and grandad were both barmen, so I started off just cleaning glasses and stuff like that, and then I got behind the bar. It just went from there and I've always done it. I worked in local bars and I've been at the Mercantile for nearly a year. It's right in the middle of the city centre, so there's a good mix of tourists and Irish people. One side of the bar is a sports bar, so we have a couple of clubs who always come in to watch the game.
What do you like about being a bartender?
I love being with other people and walking into a bar, especially where I'm working now at the Mercantile, which is right in Dublin city centre, and seeing so many different types of people. Nothing will shock you walking in the door here!
I've worked in local bars before where you have the same customers and that's great as well, but it's a different kind of atmosphere. Here, you're meeting different people all the time. I love the banter that goes on between the bartender and the customer. You never have a dull day, that's for sure!
I bet you have some stories up your sleeve.
It depends on the kind of stories that you're looking for because everything happens. Maybe because we're in the city centre, we get a lot of people come in on first dates and you know, Tinder jobs and all that.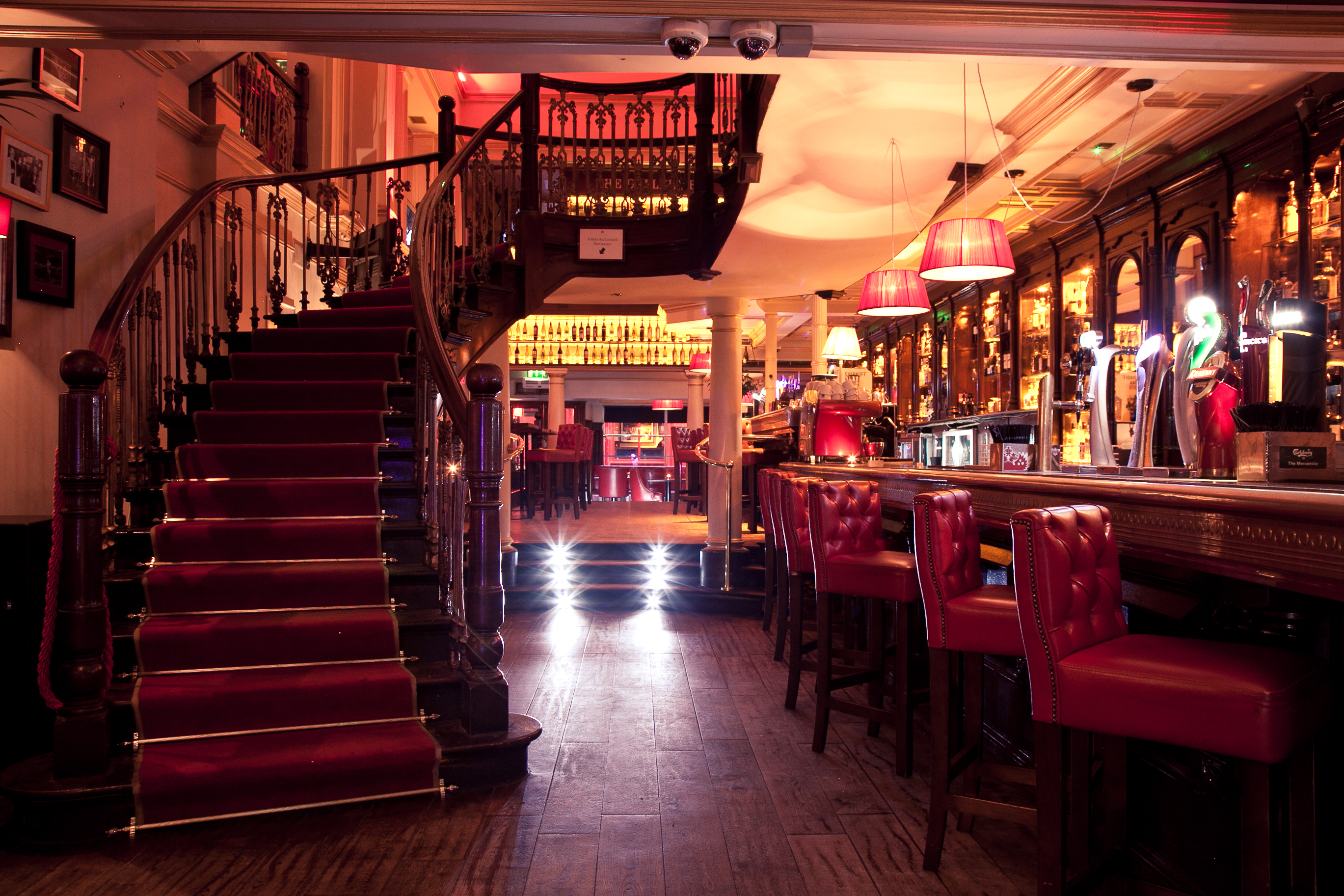 There was a couple in a few weeks ago and when the girl arrived, she was drunk and it was one of the most cringeworthy things I've ever seen. They sat there for about half an hour and then she went to the toilet. He said to me, "Listen, I would never do this and I'm not that kind of person but I'm going. Can you make sure that her bag and her coat are OK until she comes back?" So I said yes and he headed off. She came back from the toilet and you could just see the realisation coming over her face that he had left. Then she asked me about it and I said, "Yeah, he's left. I'm sorry." She just said, "Oh OK," put her coat on and left as well.
It's also a hotel bar and a couple of weeks ago a girl got locked out of her room, naked. She said she just stayed in the corridor for about half an hour working out what to do. Eventually, she realised that she was going to have to alert someone so she came down to reception and we put a jacket around her!
What about your regulars?
I had more regulars when I worked in local bar. You could see the houses across the street, so you'd be looking out of the window and as soon as you saw someone coming out of their house, you'd know they'd be on the way over and you'd start pulling a pint.
We don't have as many at the Mercantile as it's in the city centre, but we do have a few because when people come into the city centre, this is where they go. So we make sure that we look after them like if it's a busy Friday or Saturday night, we'll try and make sure that if there's a seat available, they'll get it.
Tell me a bit about the Mercantile.
It's an old bank so it still has some of the original features like the railings around the stairs. A lot of people ask about those features, especially in the daytime when it's quieter and a bit brighter and people notice stuff more. It's not so noticeable at night because it's more of a bar. It's a totally different place between a Monday afternoon and a Friday night. It's nice to have the balance of old and new.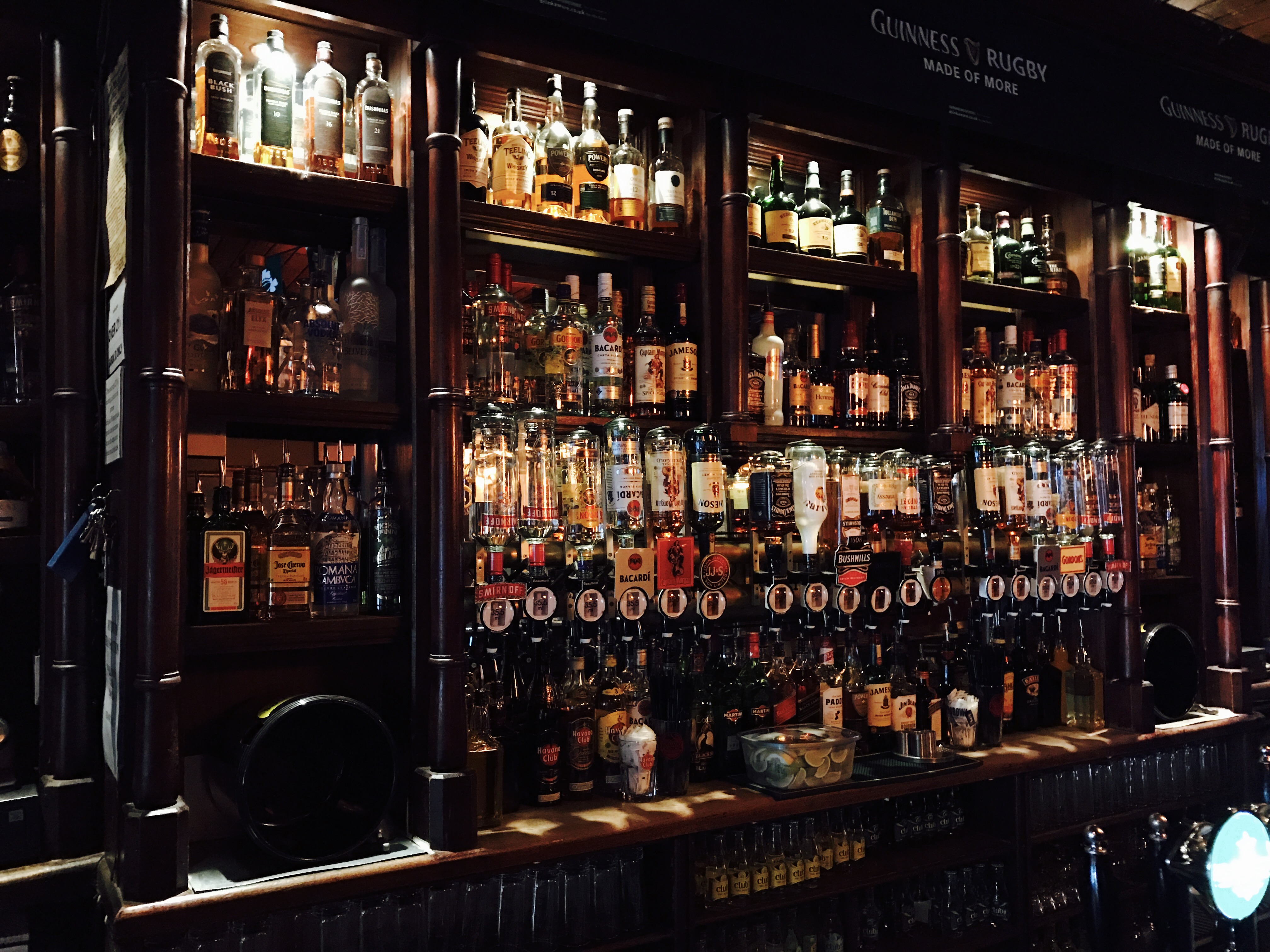 What's so great about working behind the bar in Dublin?
I've never seen anywhere like Dublin for friendliness. It's so hospitable and that's what we pride ourselves on. There's always service with a smile. If we ever had a barman that wasn't friendly to customers, we wouldn't have them here.
For a lot of people coming in, although the barman might be looking at them as a customer, they might be looking at the barman as a friend. So, it's important to have that friendliness, especially when you have regulars coming in a couple of nights a week. You want to make them feel that they're appreciated and you will sit and talk to them for five minutes.
And what's does it get like at the bar around St. Patrick's Day?
The whole week leading up to St. Patrick's Day has been crazy. I'll probably do 60 hours this week. Also, the main Dublin parade goes right by the outside of our pub, so we're going to be full. But the other days around it, there are lots of tourists. Even compared to Christmas, this is the busiest week of the year for us by a long way.
This will be my first St. Patrick's Day at the Mercantile so we've just got to prep and make sure we'll be ready. So when it gets really busy, you can just focus on serving drinks. On the day, we'll probably going to sell maybe 10,000 drinks. That's about threes times as many as a usual Friday or Saturday night. I don't know if I'll be in such high spirits on Saturday morning!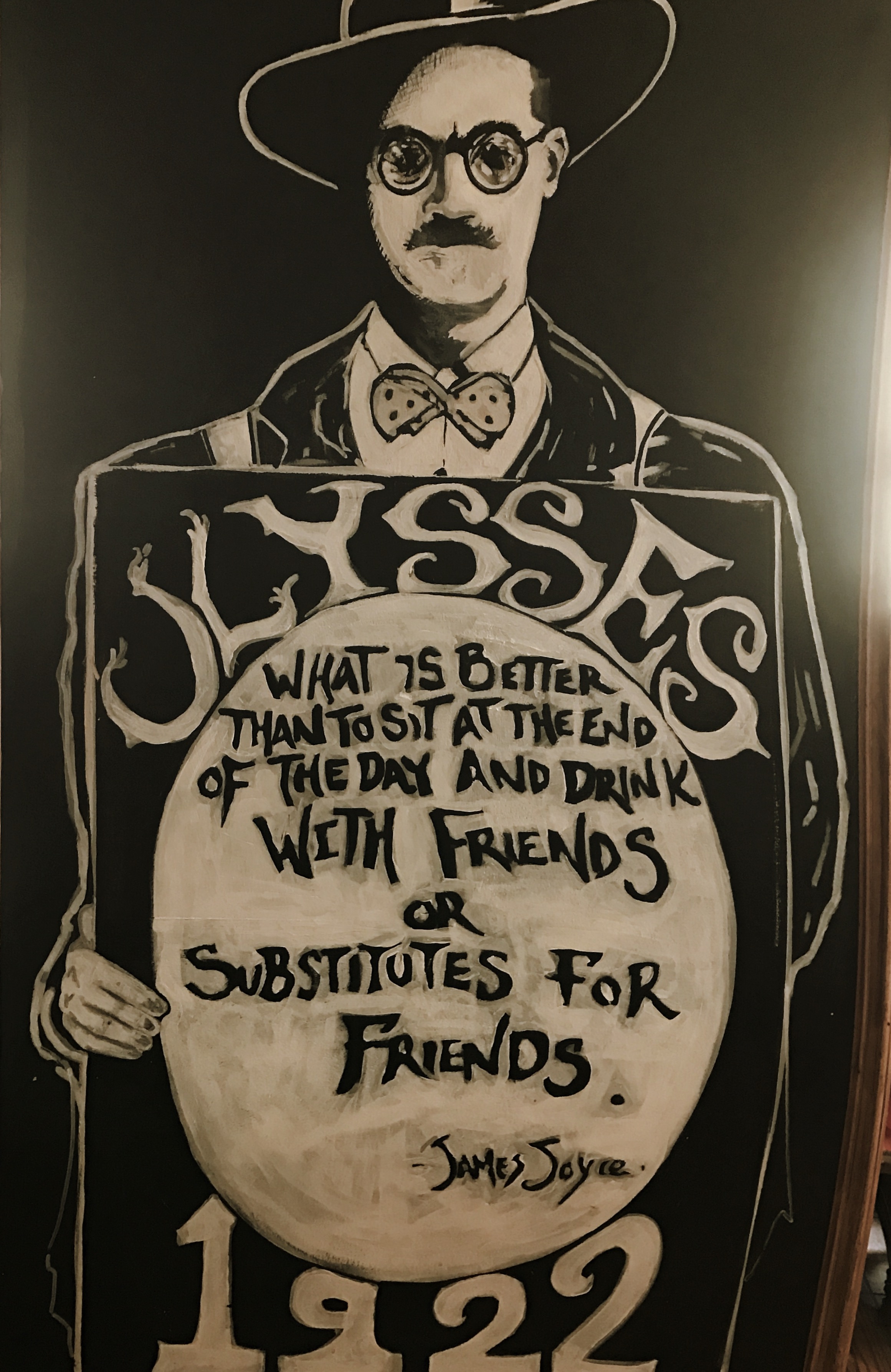 What's your go-to Paddy's Day drink?
Always Guinness in a proper Guinness glass.
And what about the tactics you use when the bar gets rammed?
On days like St. Patrick's Day when you know you're going to be busy, you've just got to get on with it, keep your head down, and get through it. It's enjoyable but you are very, very busy. You just have to get your head down, get everyone their drinks, and keep everyone happy. People are going to be queuing up and they'll be packed in.
The main thing is to keep people happy. They don't mind queuing up or being in a crowd but we've got to keep it lively.
Do you have any St. Patrick's Day horror stories?
It's just madness. It seems like everyone is just there to get drunk but we have a lot of security on. There are always going to be times when someone gets a bit messy and starting knocking drinks over or get into an argument. But generally it's OK.
Any tips for dealing with tricky customers?
I think the best way is not to beat around the bush and just tell them straight out. It's best just to say, "You've had enough. Time to go." The direct approach is best. If you take a step back, they're going to come at you but if you're firm, they know there's no point in arguing.
Any words of wisdom for budding bartenders?
We always say, never serve a drink to someone you wouldn't have a drink with. And you won't go far wrong then.
Very wise. Thank you Will and happy St. Patrick's Day!