(Photos: Imogen Freeland)
Last week I visited Crufts, the globally-famous dog show which was, this year, won by a two-year-old American Cocker Spaniel named Afterglow Miami Ink (affectionately known by the mononym "Miami", like Cher or Madonna). Crufts is the Miss World of the dog universe, the only place in Britain where you can watch a Pomeranian wearing a hi-vis jacket being driven around Hall 3 of the Birmingham NEC in a remote-controlled sports car.

It's also not without its controversies: many show dogs experience health problems because of the genetic proximity of their parents (pure breeds are bred from the same few family lines), and the RSPCA states that its official position on purebred dogs is one of concern for health issues caused by "exaggerated features and/or inherited diseases".
Not every dog is bred into illness, though, and my major takeaway from Crufts was the sweetness of the relationships between the dogs and owners I met. Despite the fact we were at the world's most ostentatious dog show, the deep bonds were still clear to see. Over the course of the weekend I hung out with some of my new favourite dog/human power couples to find out more about their friendships.
Jackie with Rufus, the Irish Water Spaniel

VICE: How has Rufus done this weekend?
Jackie: He got fourth in his class, but he did better last year. We came from Ireland for this weekend.
Sorry about that, Rufus. When he's taking some time off the show circuit, what does he like doing?
He goes hunting, and he likes being a family pet. He's spoilt. He's our baby.
What's his favourite treat?
He's actually quite a picky eater. But he likes pig's ears.
Lisa with Plum Pudding the Rescue Cockapoo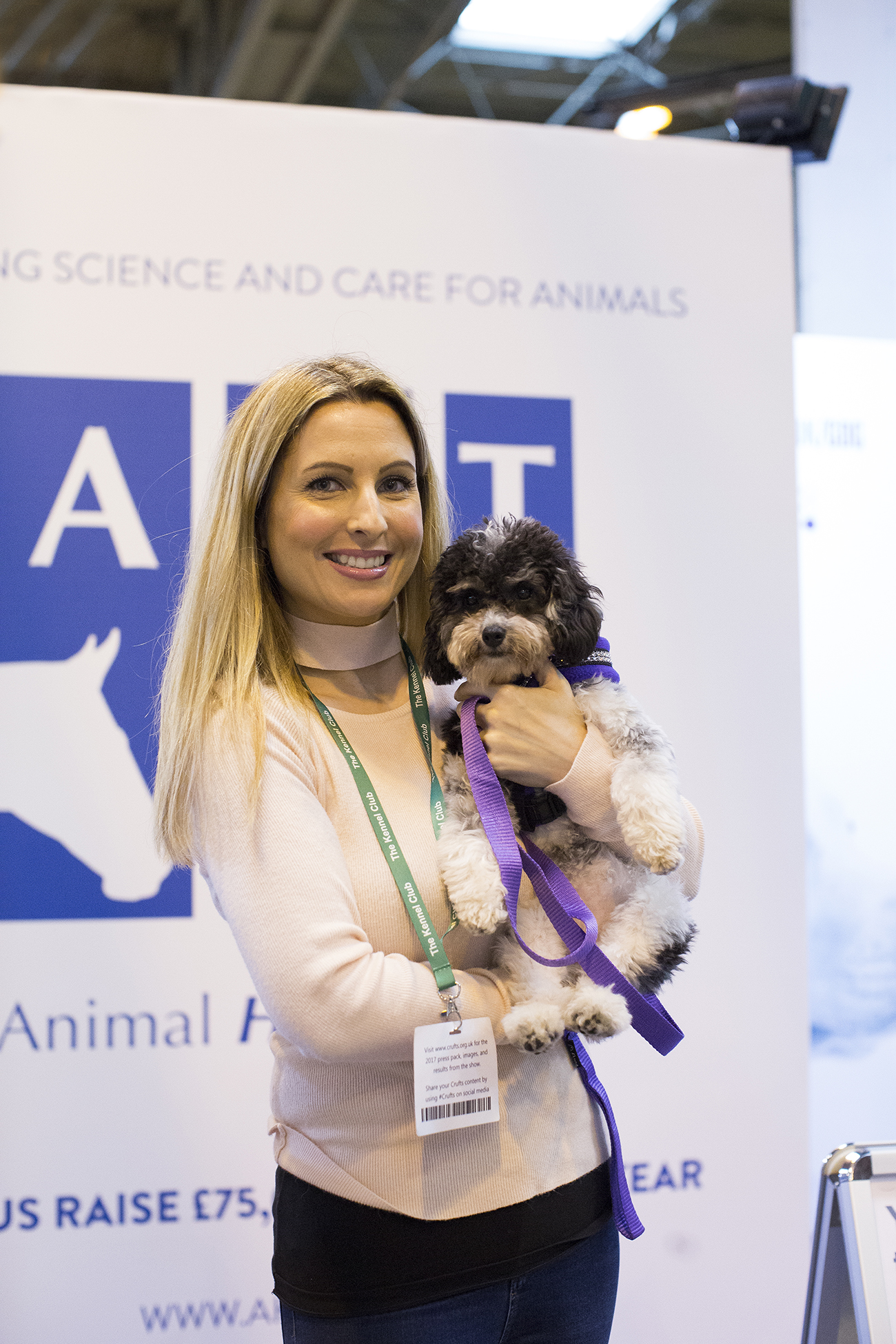 VICE: Hi Lisa and Plum Pudding. What brings you to Crufts?
Lisa: We're just here to sort of raise awareness of rescue pets, and we raise awareness on social media as well. She's got quite a big following.
When she's not doing the Lord's work, what does Plum Pudding do?
Normally causing trouble! She's very mischievous, loves her treats. She likes to learn new things, so we teach her tricks. I think that's the poodle in her. She's a really, really fun dog.
What does she like to eat?
She's on a raw food diet at the minute, but she likes beef jerky.
Michael with Heidi the Labrador Retriever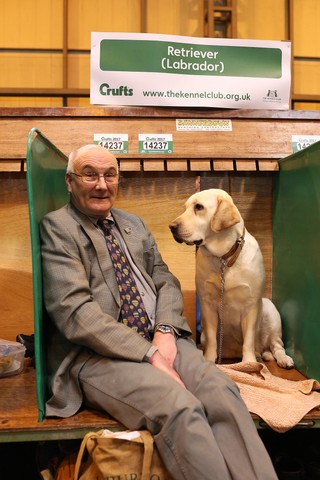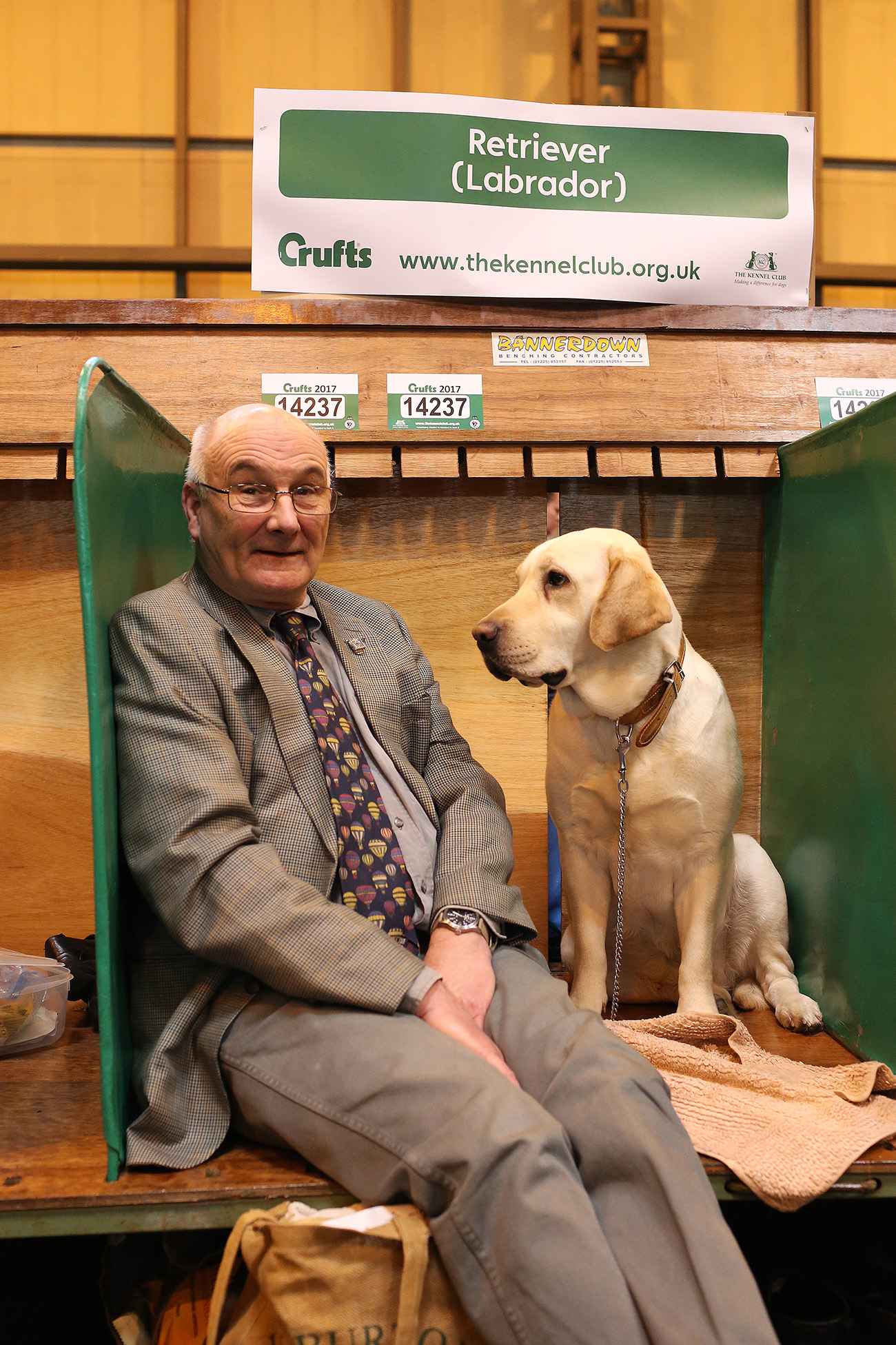 VICE: What are Heidi's hobbies?
Michael: She likes going for a walk in Longleat. She lives with me in the house; she's not a kennel dog. I've kept them for 45 years now.
What does she like to eat?
She does like roast chicken – she pinches it off the cooker.
What's your relationship with her like?
She's part of the family!
Graham with Tyra the English Toy Terrier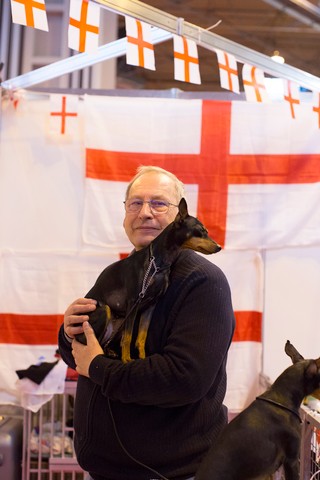 VICE: What's Tyra like to live with?
Graham: In the house she's very catlike – she likes to chill out. When she's not doing that she's in the woods chasing whatever she can.
How would you describe what she means to you?
Oh, she's family. She means everything. We live for the dogs.
Carol with Bonbon and Lily the Yorkshire Terriers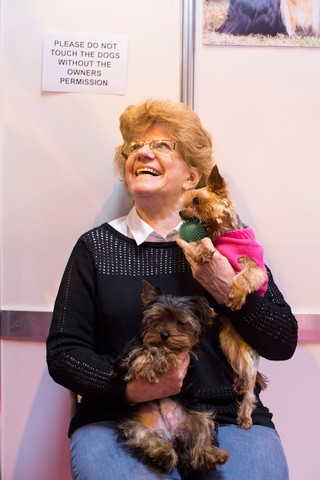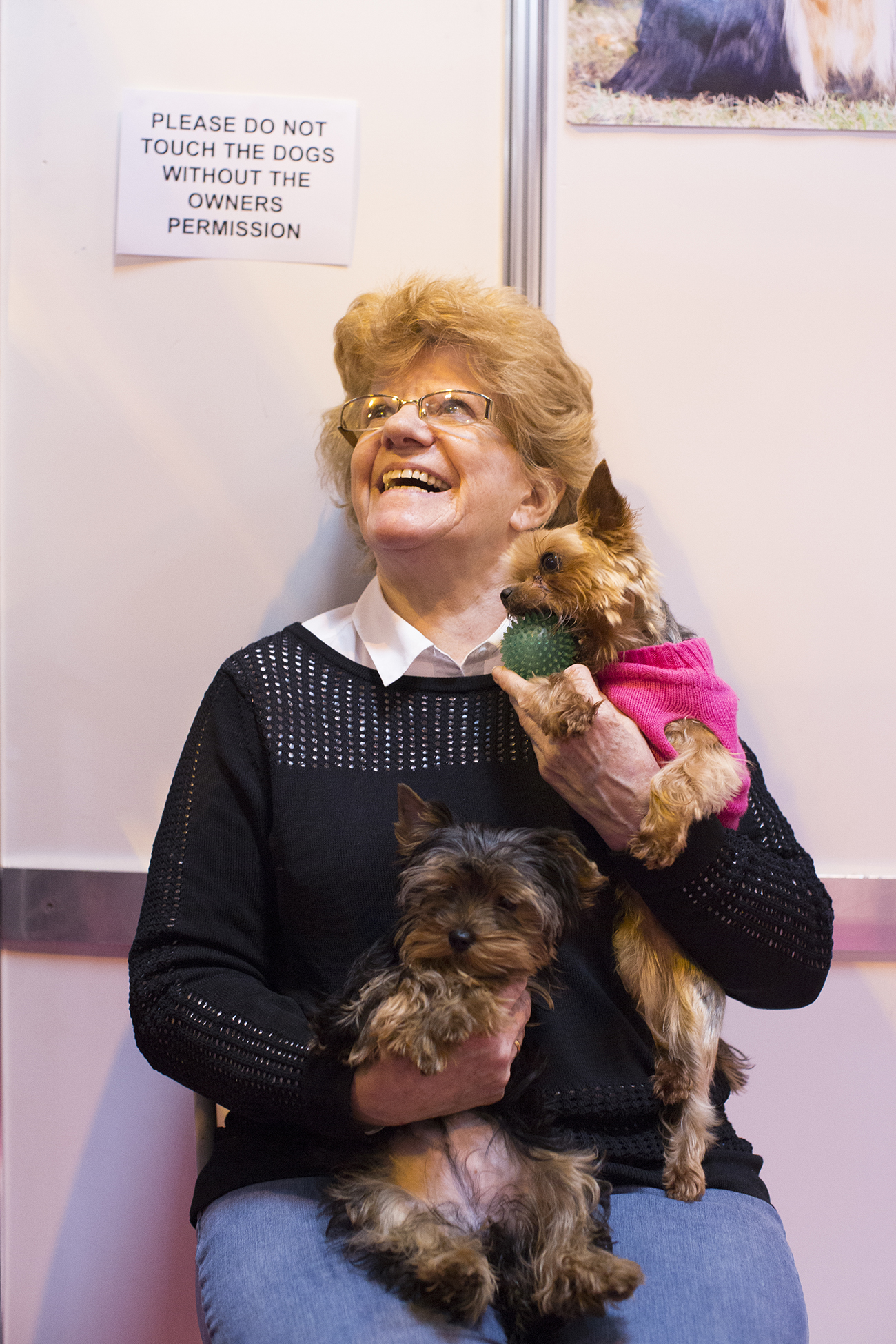 VICE: Have Bonbon and Lily been in the show this weekend?
Carol: No, but Lily used to be a show dog – she was Best Puppy in Crufts about six years ago.
How do they like spending their time?
[Carol looks at Lily, who has been grimly holding a tiny ball in her mouth since she was having her photo taken.] Playing ball.
She's not letting that go, is she? What else do they get up to?
Playing with each other. I've got six Yorkies and a Border Collie.
I bet he has fun with them.
No, they have fun with him!
Do they like dressing up?
Lily does. I don't do it on the others – they're a bit too masculine, but she's very feminine.
Tom with Timmy the Pekingese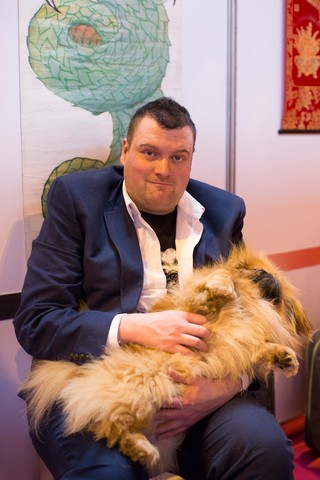 VICE: When he's not doing dog shows, what does Timmy like doing in his spare time?
Tom: Chasing my poodle! He's very active.
Does he have any funny habits?
Yes. He goes to the toilet standing up. He has to balance against a fence, a tree, anything. That's how he does it.
He's such a poser. What does he mean to you?
He's my baby!
Jean with Renata the Weimarane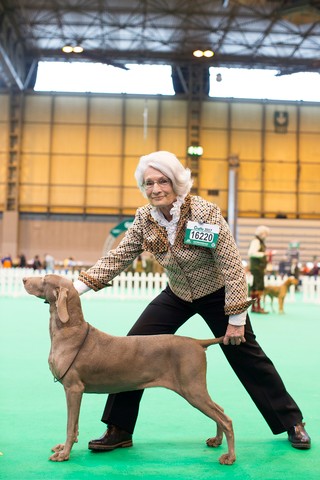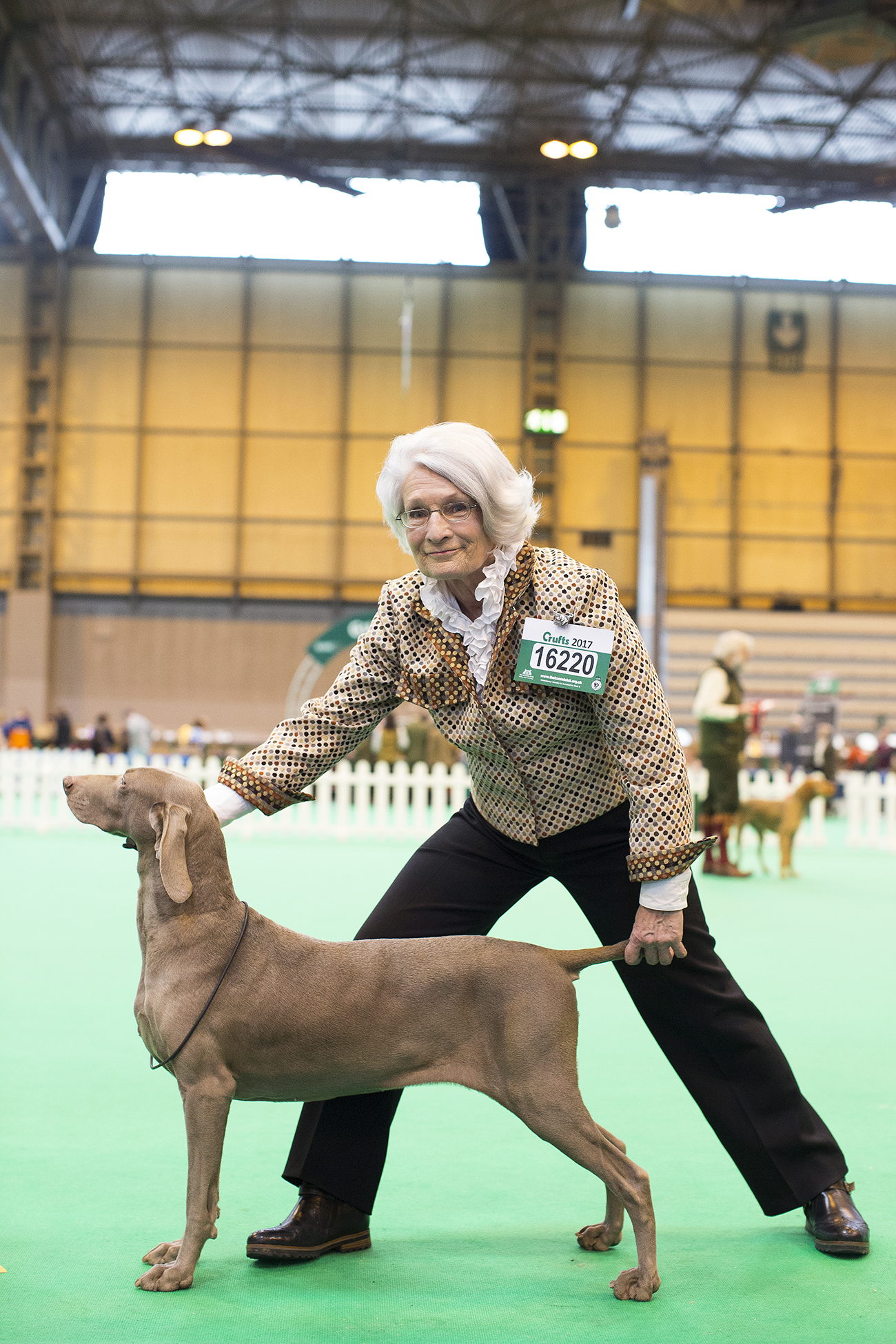 VICE: How long have you had Renata?
Jean: I bred her. I've been breeding Weimaraners since 1978.
What does she like to do in her spare time?
Shoot, all through the winter. She's just the most easy dog I've ever had in my life. She's so easy she's almost boring.
Does she have a favourite food?
She's a pig. She's very greedy; she loves her food.
Jim with Laica the Wire Haired Vizsla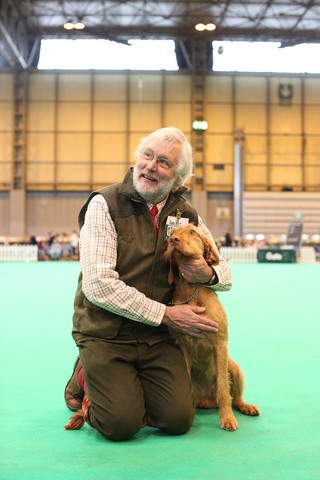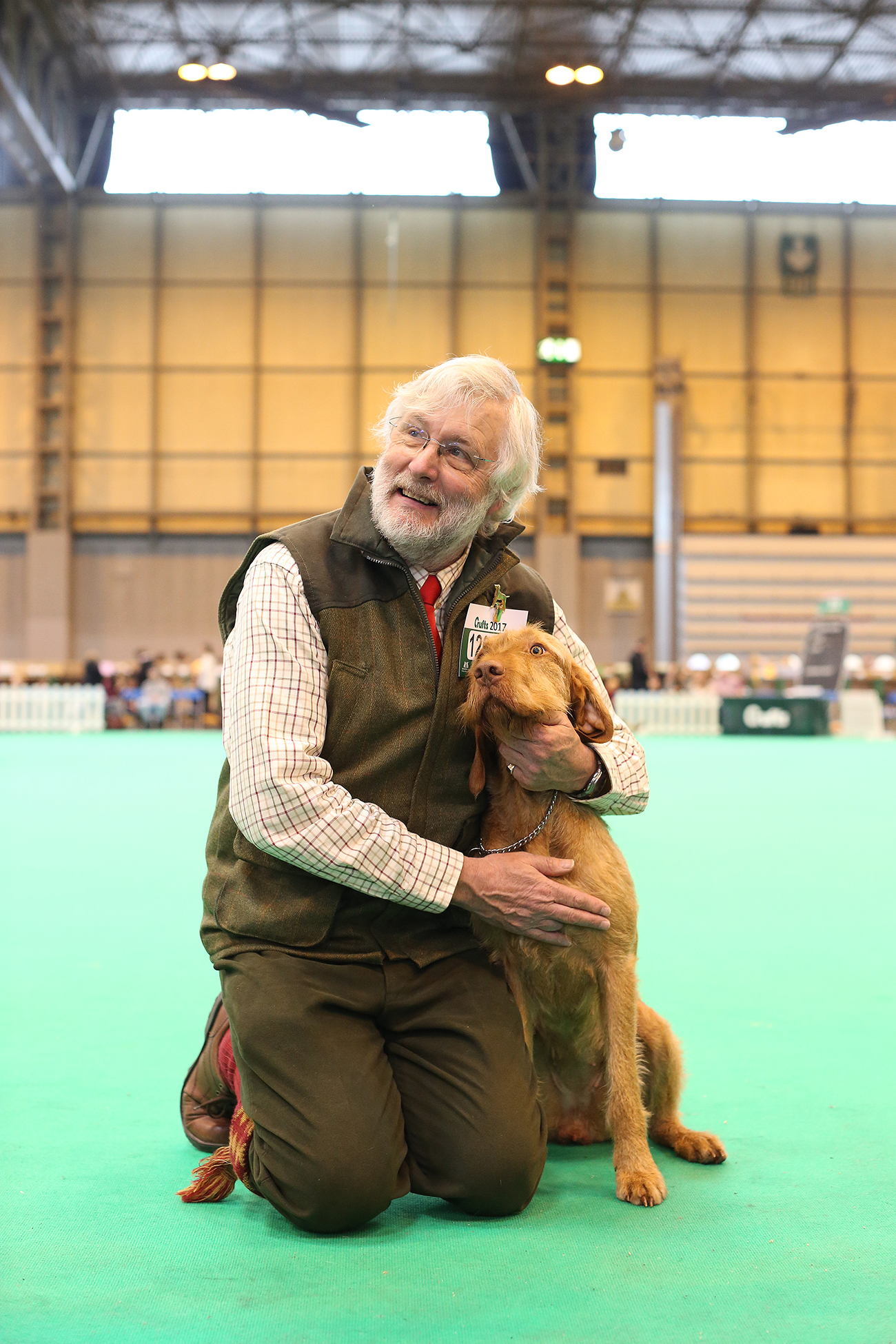 VICE: Where have you come from today?
Jim: We actually live out in France, and she works in France, and her breeder's here too. She started working at eight months.
Is she a gun-dog?
Yep. She will find the game and then you shoot it, and she retrieves it to you.
What does she do in her spare time when she's not hunting or showing?
Play with her sister.
Are her and her sister part of the family?
Number one, we have to say they're our pets.