For our annual photo issue we reached out to 16 up-and-coming photographers and asked them which photographer inspired them to pursue the medium. Then we approached their "idols" to see if they would be willing to publish work in the issue as well. What was provided, we think, creates a unique conversation about the line of influence between young artists and those more established in their careers. This post features an interview with Maria Gruzdeva and her chosen idol, Mark Power, and an explanation of each of their bodies of work.
In 2015, Maria Gruzdeva started photographing in two of Russia's military boarding schools, an army school in her hometown of Moscow and a navy school on the Black Sea in Sevastopol. These academies have existed since pre-Soviet times, but their modern incarnation dates to World War II, when they were set up for orphans and children of Red Army officers. Today, while children from military families are in the majority, there are also students from civilian families enrolled in these institutions. These images are from her work in progress exploring the idealism and romanticism that surrounds these places.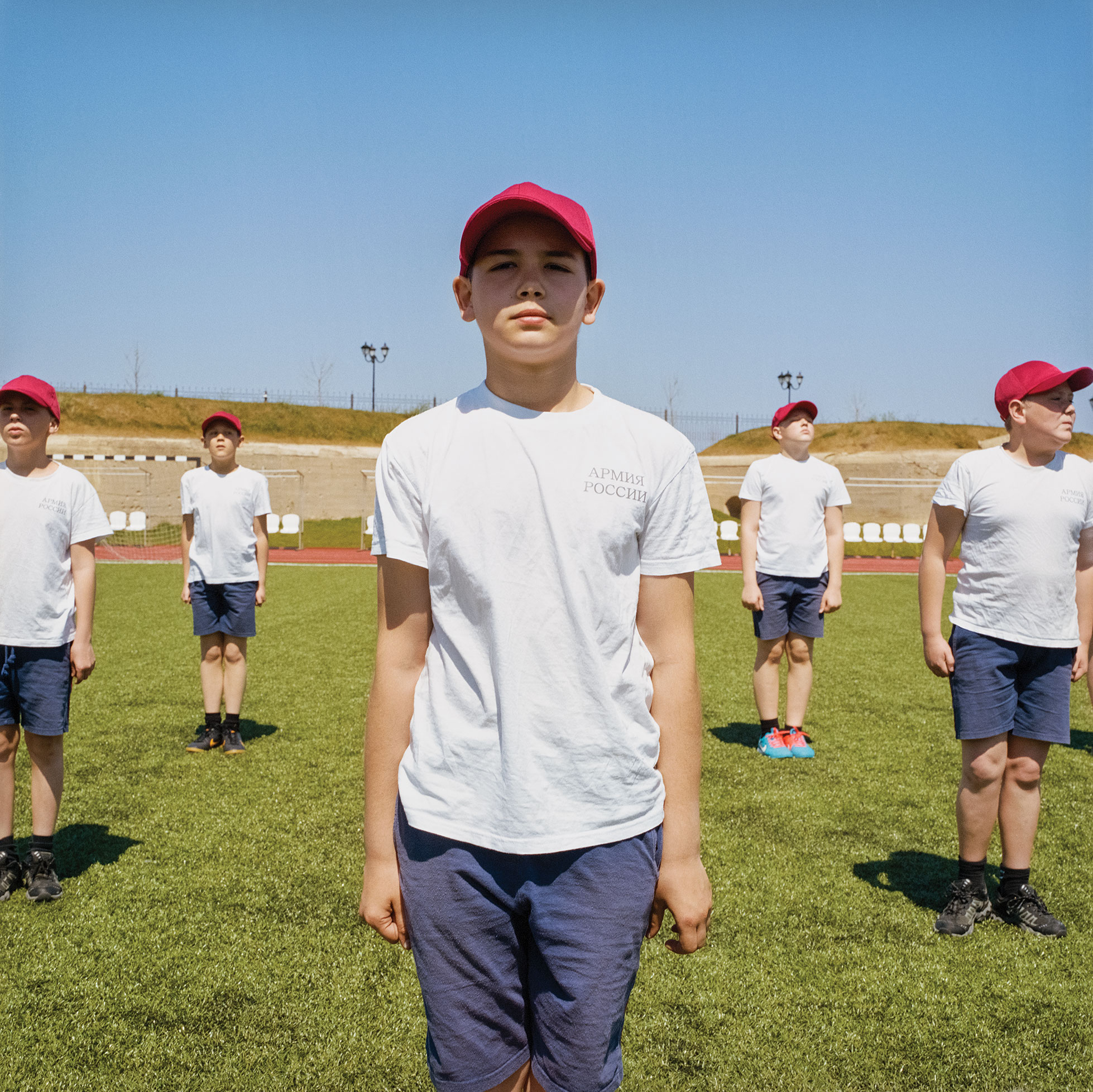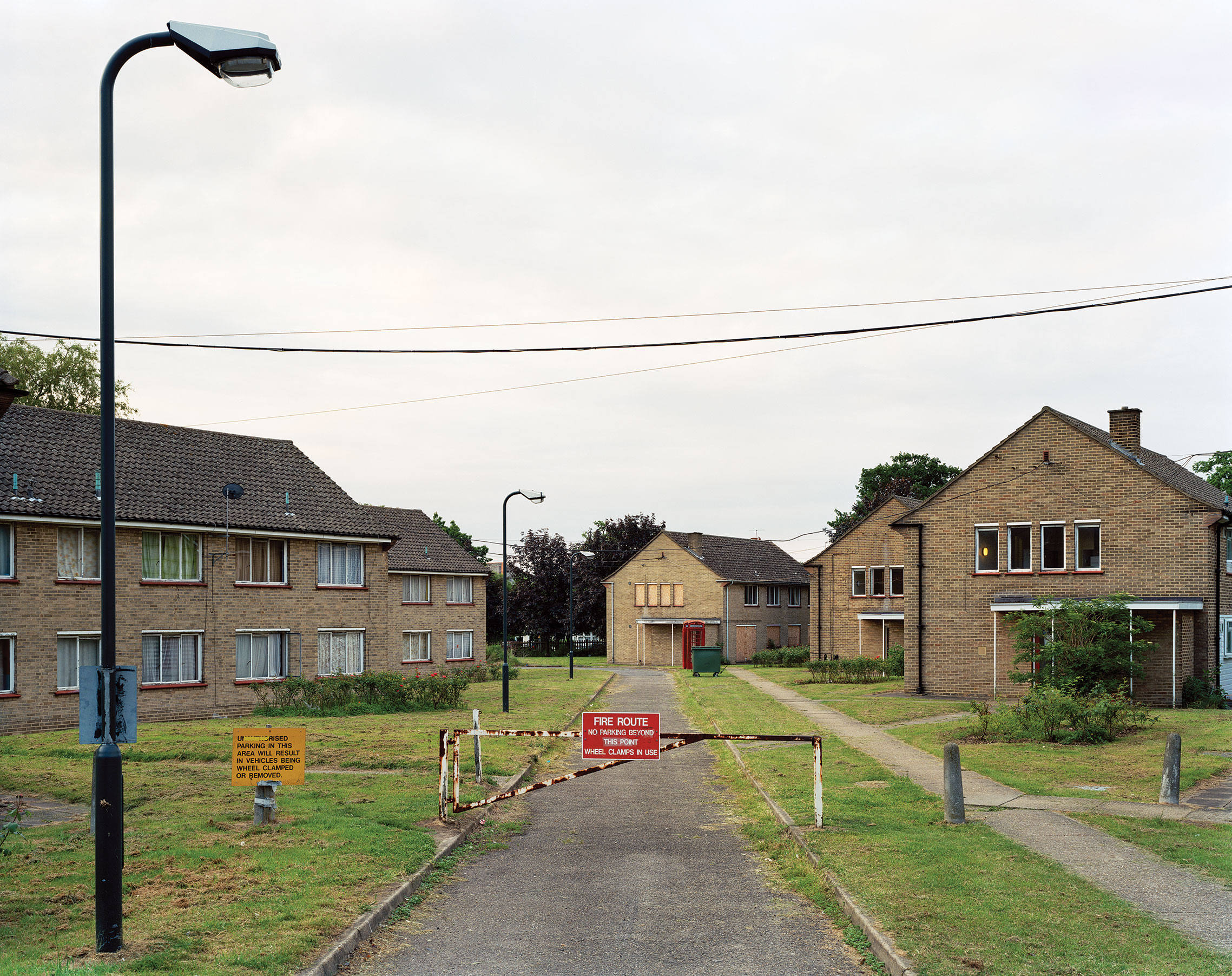 While on a picnic in 2003, Mark Power found himself on the very edge of the area that The Geographers' A–Z Atlas, a best-selling series of maps, defined as London, with the field ahead of him off the map. Since the 1936 release of the first London edition, the A–Z series has become iconic, covering many towns and cities in the UK. The maps' cutoff points vary from edition to edition, and Power's project, 26 Different Endings, documented the lanes, fields, depots, estates, and streets that found themselves quite literally "off the map" according to the 2003 edition of London A–Z. Power shot outward from the exact edge of the map's limits at various points, noting both direction and corresponding page number in each image's caption.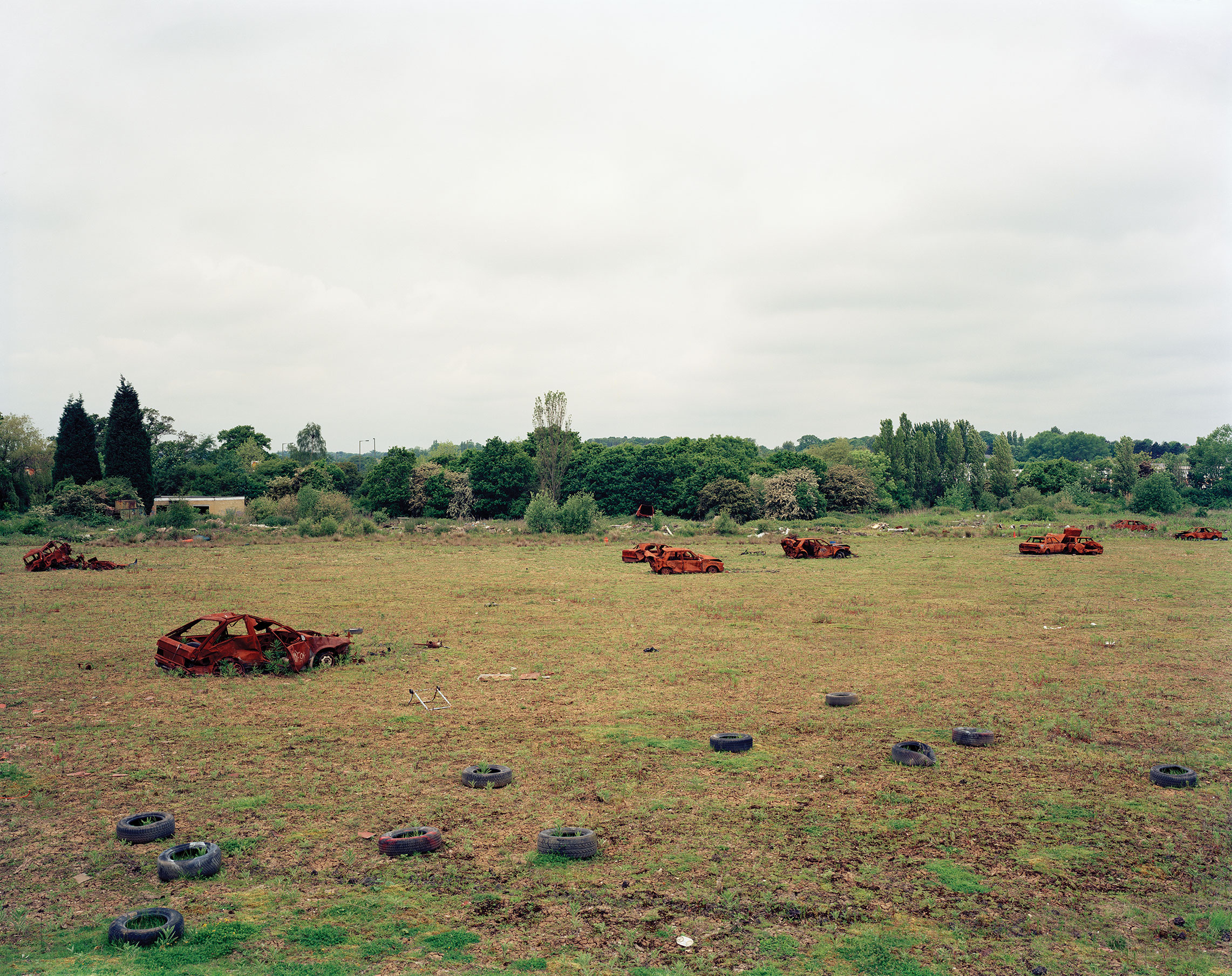 Maria Gruzdeva: Your early work is in black and white. Why did you switch to color?
Mark Power: I started using color in 1998, when I was documenting the construction of the Millennium Dome. The building was becoming ever more bizarre and surreal (to use an overused term, but in this case, I think it's relevant) and black and white just wasn't doing it justice. I've used color almost exclusively since. It's less about form and more about description, which appeals to my more logical side.
A lot of your work is about space. When you take a photograph, are you looking for the familiar or the unfamiliar?
That depends, of course, on where I am and what I'm photographing. But when I'm making a picture that I'm excited about I'm aware of a sense of wonder that enters me, like a child seeing something for the first time. That probably sounds pretentious, but it's true; photography is like a drug that can give me a serious high. However, I'm not interested in photographing things or places just because I've not seen them before—that's not enough—but instead I'm drawn to chance juxtapositions, the relationship of one thing to another, layers of time and history, and yes, a sense of space. That could be anywhere. I use large format, by the way, because it renders space in a more accurate way.
If you had to choose one photographer who influenced you for this photo issue, who would it be?
One is difficult, but someone I always return to is Thomas Struth.