All photos by the author.
This Course Helps Refugee Cooks Become Food Entrepreneurs
London-based social enterprise Stories On Our Plate teaches refugees, former refugees, and asylum seekers cooking techniques, as well as the practical skills needed to run a food business.
All photos by the author.
At the back of E5 Bakehouse, a bakery in an East London railway arch, bakers Kaat and Jean are leading a cookery class. Surrounded by bags of freshly milled flour and with trains rumbling overhead, they show students Hafiza Haj and Shakirat Akinosho how to make flatbread. The table and everyone's hands are covered in flour as the women weigh and cut dough with a scraper, before flattening it into rough oval shapes. They place the leavened flatbreads on large baking trays, ready for the ovens next door.
"I like the layout of the bakery and the fact it's open at both ends of the arch," says Haj, looking up from shaping her flatbread. "I love walking through and smelling the baking bread. It reminds me a bit of the central bakery in my neighbourhood back home."
This isn't a typical baking lesson. Haj and Akinosho are taking part in a new culinary training programme run by Stories On Our Plate (SOOP), a social enterprise that helps cooks with refugee status break into the food industry. The bakery that Haj refers to is in Syria. Akinosho has come to the UK from Nigeria.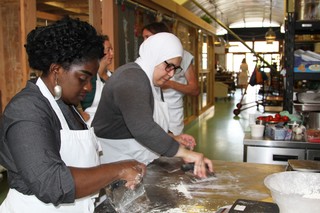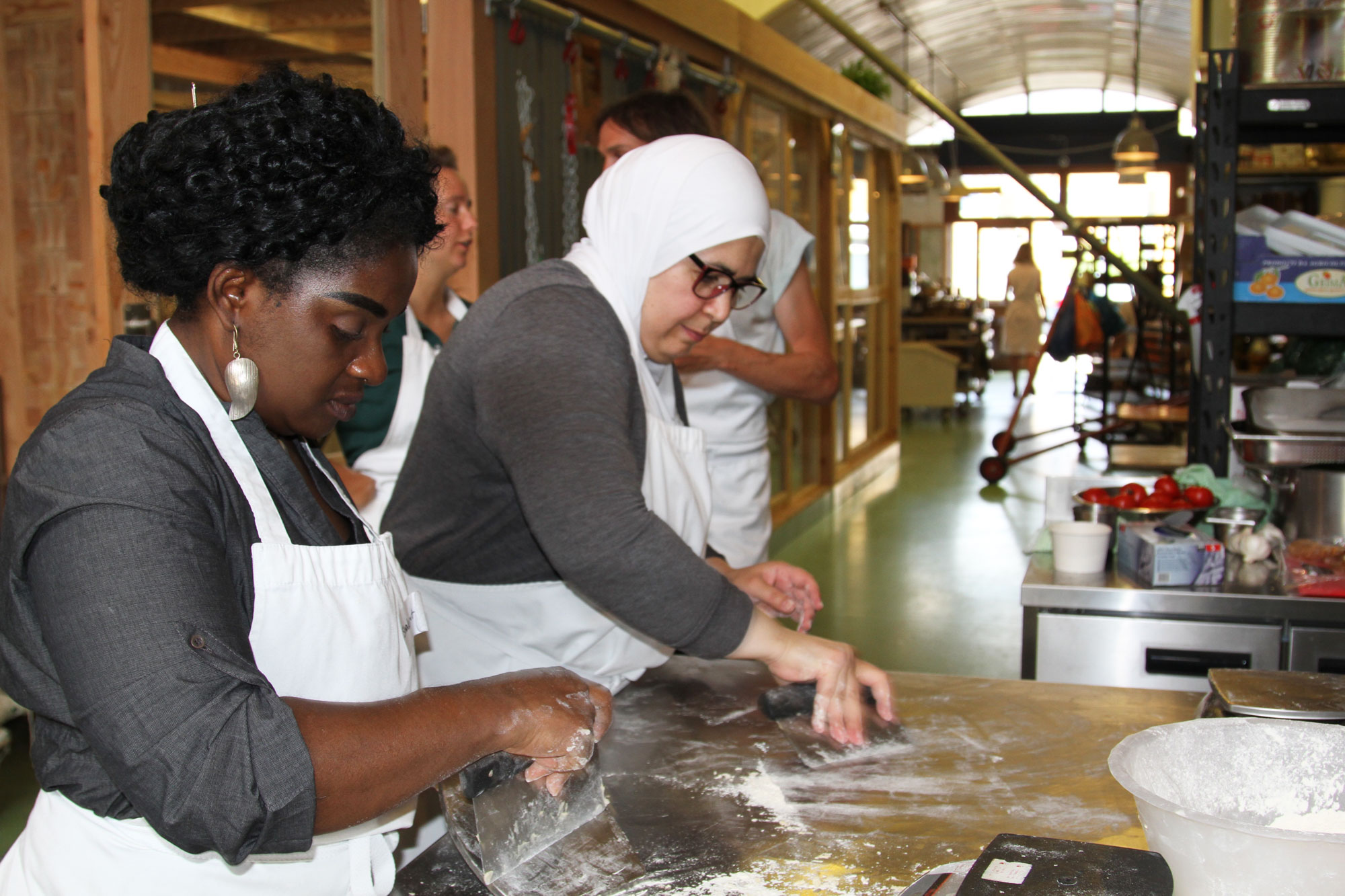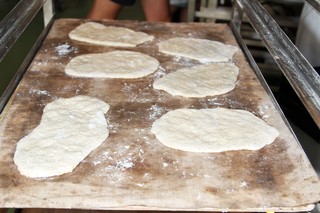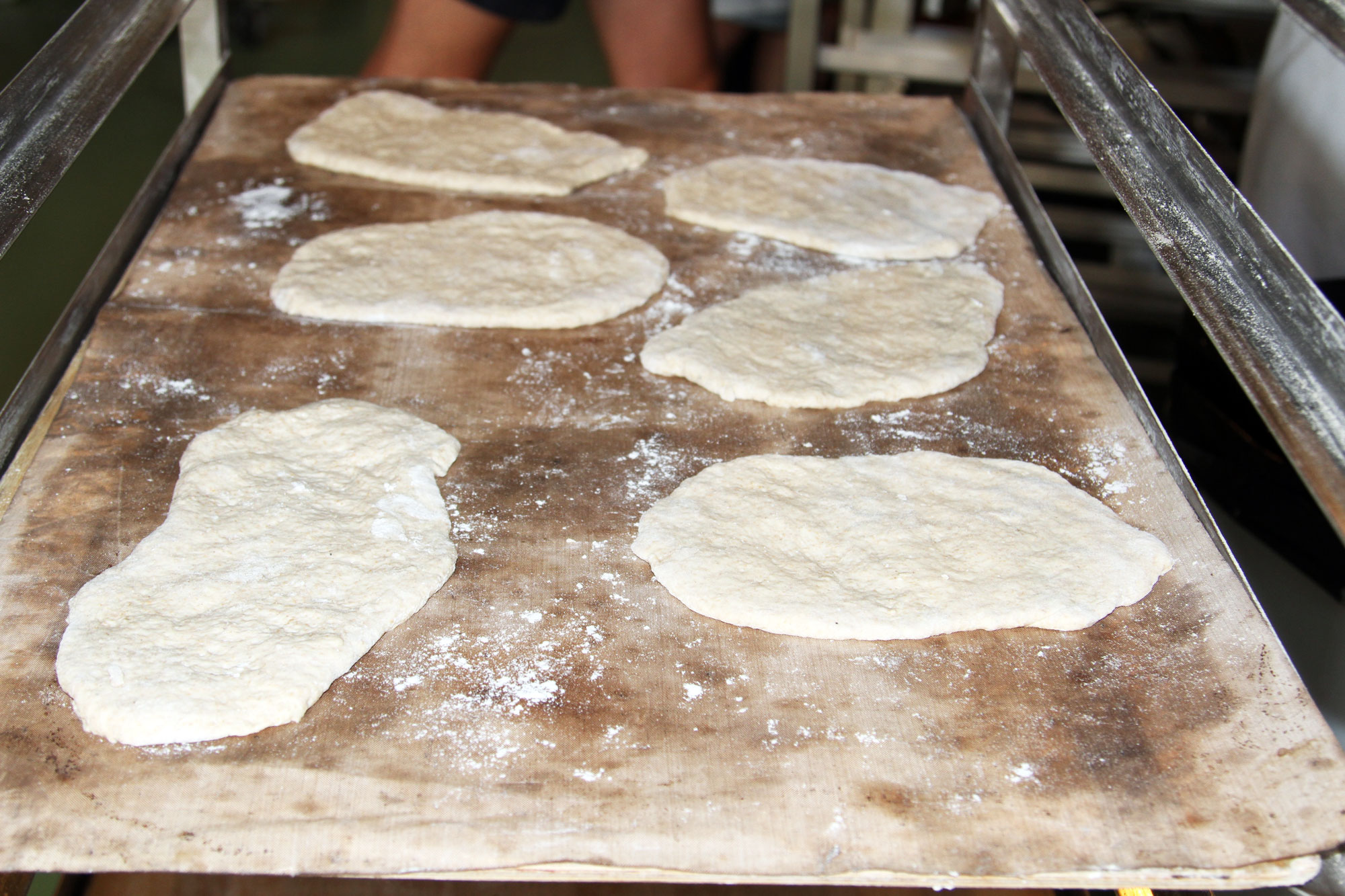 "I've done some catering before in Nigeria but I'd lost my confidence a bit. I have a mentor and she knows I like cooking so when she heard about the SOOP programme, she put me in touch," Akinosho tells me, before checking with Jean whether the balls of dough she's cut are the right size.
SOOP was founded last October and launched its inaugural refugee training programme in May this year. Over ten weeks, participants are taught the skills they need to run a food business, from basic culinary techniques to navigating a professional kitchen environment. Each lesson is delivered by a professional from a different area of the food industry, including supper club hosts, cookery school teachers, and caterers. At the end of the ten weeks, each participant plans, promotes, and hosts their own supper club.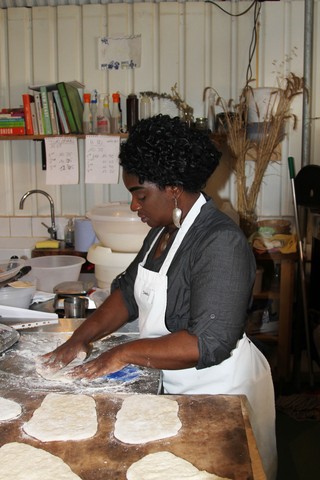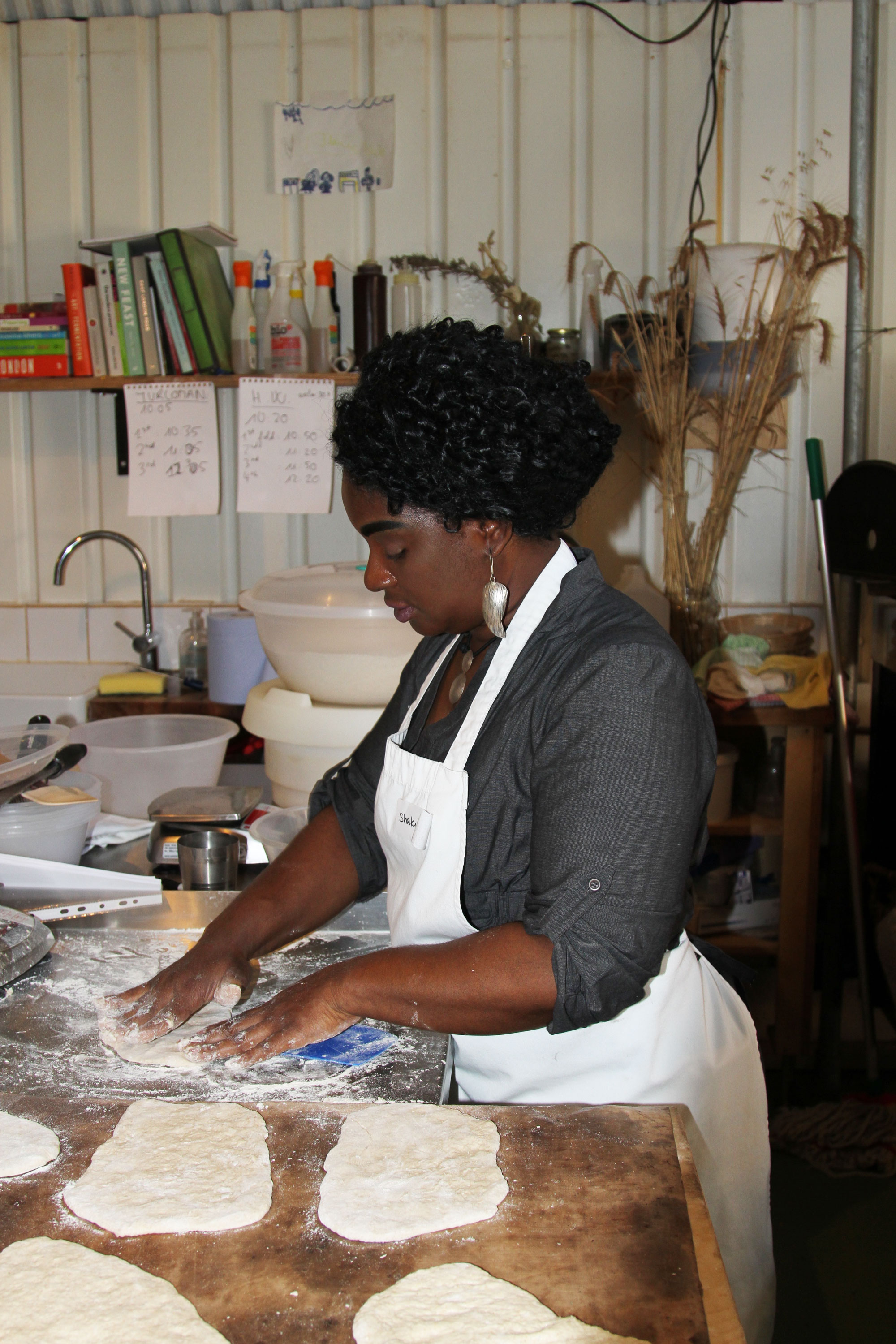 Today is one of Haj and Akinosho's last sessions, and with the flatbreads now baking, we head out into the sunshine to have lunch in the bakery's patio area. But the women haven't switched off from this morning's lesson. Over creamy cucumber soup and cheese toasties, Akinosho quizzes Jean about how to recreate the conditions of the bakery's steam oven in a conventional home oven. Haj listens in before telling me that today will be helpful for her supper club—she plans on making flatbreads with hummus and mutabal, a dip similar to baba ghanouj. I ask why she wanted to get involved with the SOOP scheme.
"I work with the team at Lambeth Refugees Welcome and most of the ladies are interested in food. The Syrian kitchen is full of flavours and good things," says Haj. "I don't have previous experience as a chef but I've done catering for three or four parties with the Syrian ladies. This programme is for me and for them. We'll hopefully start catering small cafes or restaurants. Why not be ambitious?"
She continues: "I also love the idea of Stories On Our Plate. It's not only food. It's about the stories and the memories behind what we're doing and the dishes—why you love it, why you don't love it. How do you make it? How did you learn to make it?"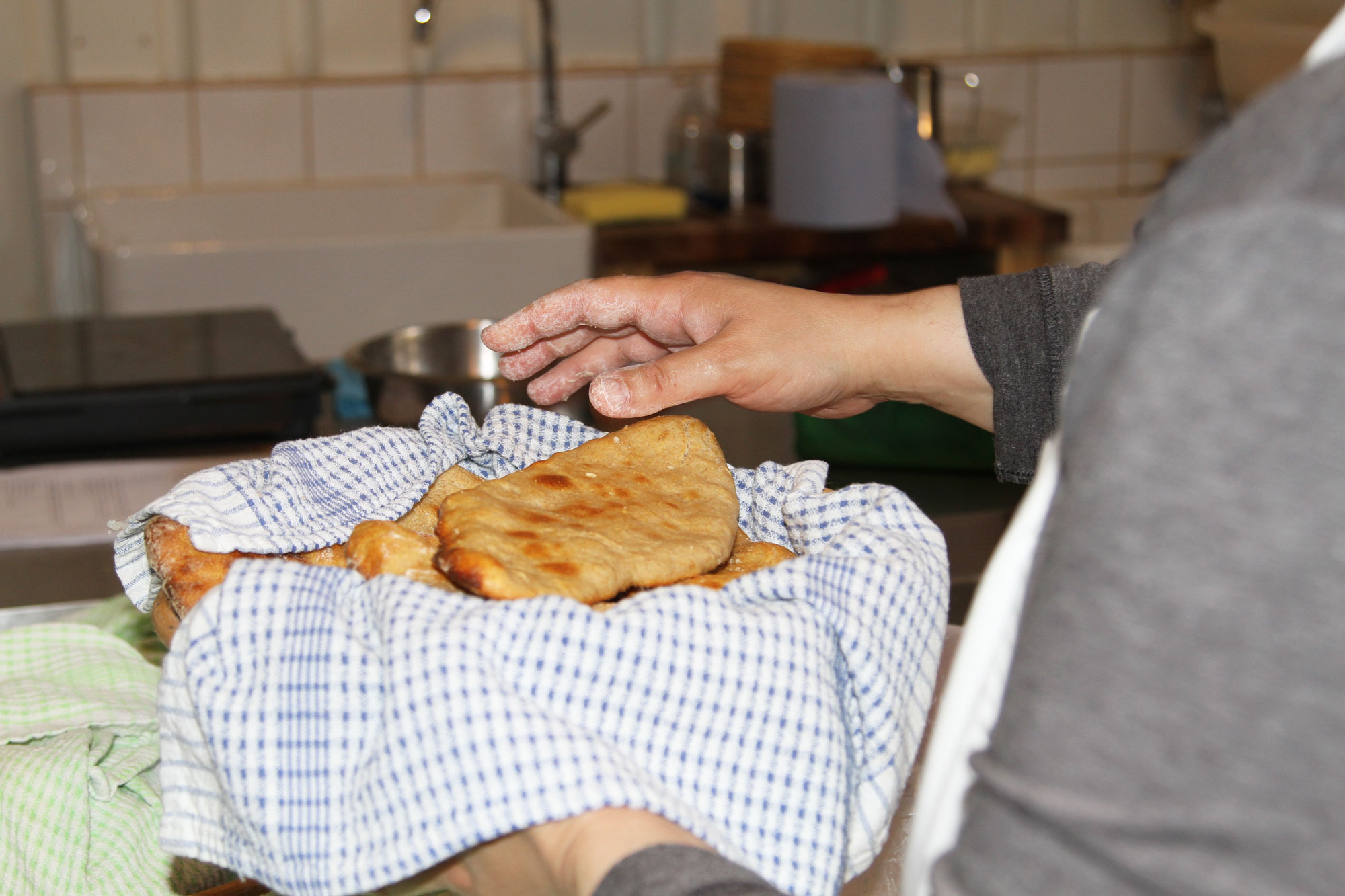 A basket appears filled with satisfyingly-crunchy-on-the-outside, soft-on-the-inside flatbreads. As we admire the fruits of this morning's labour, I'm keen to find out more about the memories attached to the dishes Haj and Akinosho will present to diners at their end-of-course supper clubs.
"Efo riro is a dish I learned from my mum. It's a stew with smoked mackerel, crayfish, and iru, and served with country rice," explains Akinosho. "Everyone really liked it when I made it in one of the sessions. It's something I grew up with and it makes me proud to be sharing it."
It's not only food. It's about the stories and the memories behind what we're doing and the dishes.
For Haj too, her dishes evoke childhood: "My mum used to send me with a tray of huge aubergines to the central bakery in the neighbourhood. They had a long, wide stone oven and you'd put the aubergine in, wait for 15 minutes, and it would be ready. The smell is amazing. I'm using lots of roasted aubergines in my dishes like the mutabal dip and also in makloubeh [a one-pot rice and vegetable dish]."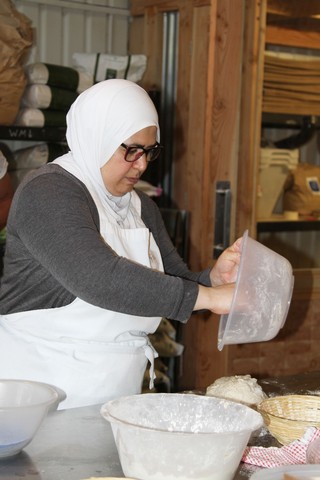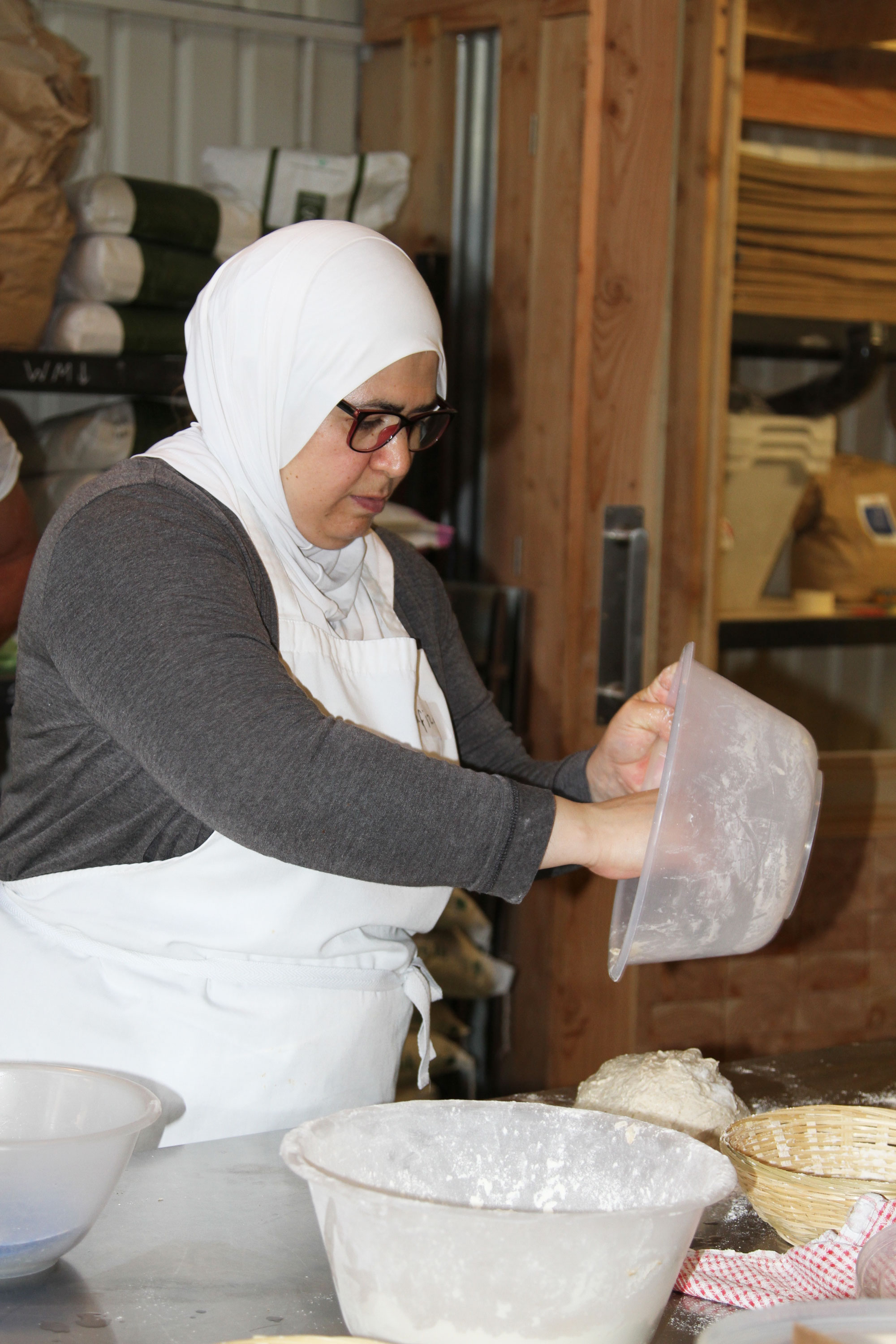 As the women swap stories about trying each others' food for the first time during the course, it's a reminder that food is a powerful tool for sharing culture. Indeed, there are many culinary initiatives across Europe that work to build connections between refugees and their new communities via cookery lessons and shared meals. But where SOOP differs is in its pledge to prepare budding migrant chefs for the difficult realities of starting a small food business in the UK. Co-founder Jack Fleming tells me that alongside cooking lessons, SOOP participants attend practical skills sessions, which cover CV-writing, creating a business strategy, and marketing.
"We hear so much about how food is used to find common ground and break the ice, which is great and the underbelly of what we do is that everyone has a food story to share. But SOOP is about how we can move further than that," he says, speaking to me after Haj and Akinosho's baking lesson. "We also use an ambassadorial approach to delivering the sessions. SOOP facilitates the lessons but those in the field lead them. We've had supper club chefs, cookery school teachers, and entrepreneurs. Everything is centred on connecting Hafiza and Shakirat with people in the industry."
Akinosho says that both the practical and culinary elements of the course have already helped her to run supper club events.
"I like the practical side of the course. I can see what I'm doing wrong and doing right," she says. "I'm more confident. Sometimes I lose my confidence but I think these days I then get more confident again. I can talk openly, I can address people, I can open up. It's had a lot to do with the SOOP team. I'm looking forward to seeing what I can achieve. I'm thinking I want my own supper club and cafe."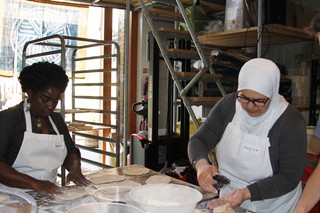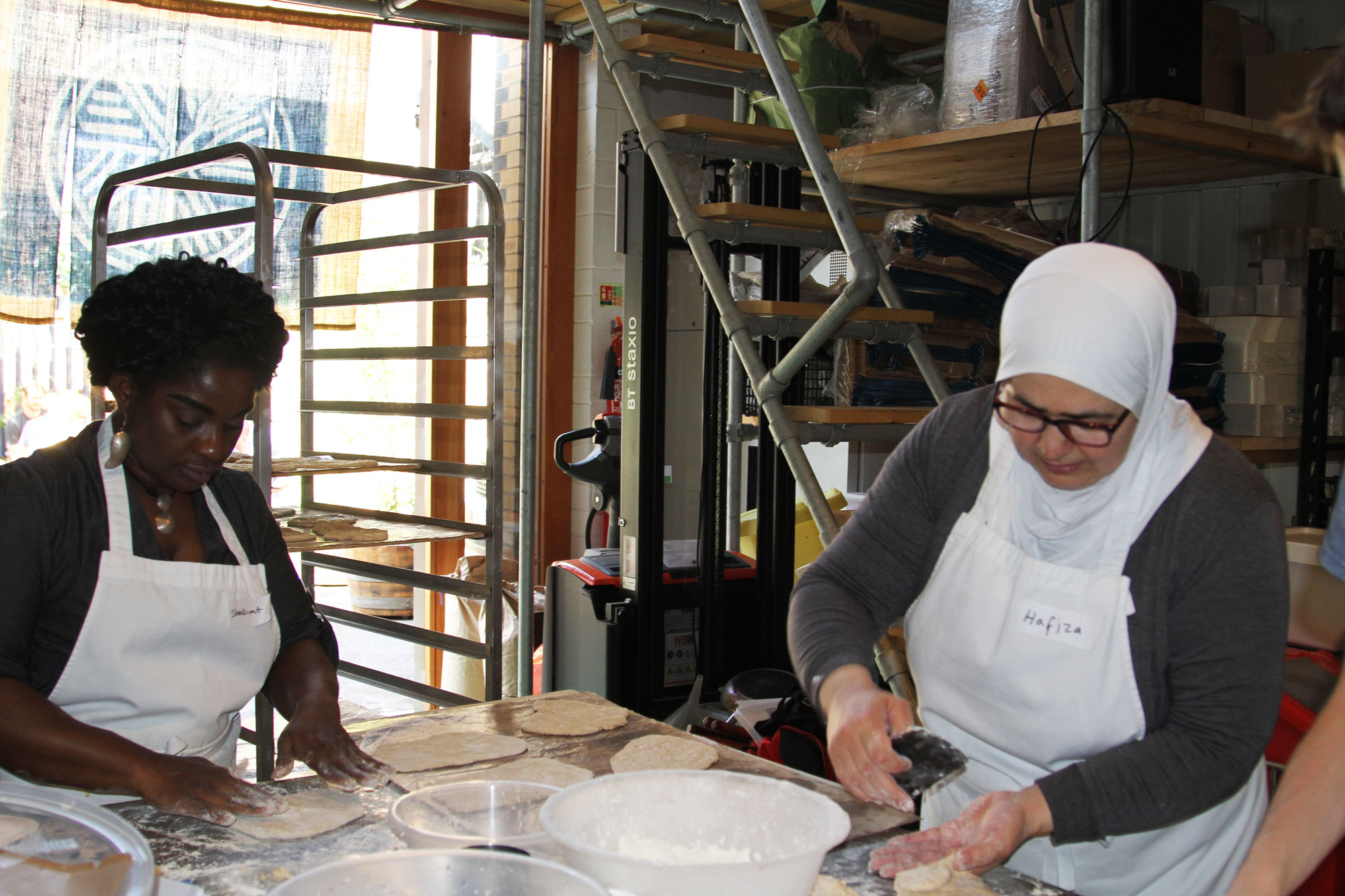 Haj admits that she doesn't find the business side of the course as interesting as the cooking sessions, but that there are still just as many lessons to learn.
"I've learned how to use a chef's knife—it's very sharp and big compared to the small one at home. I did cut my finger on the first day!" she says. "We've learned how to prepare our stations and how to teach. At home, you just know how to cook a dish and maybe you're singing while you do it. But here, you need to be aware of timings and every step of the recipe, and tell everyone around you."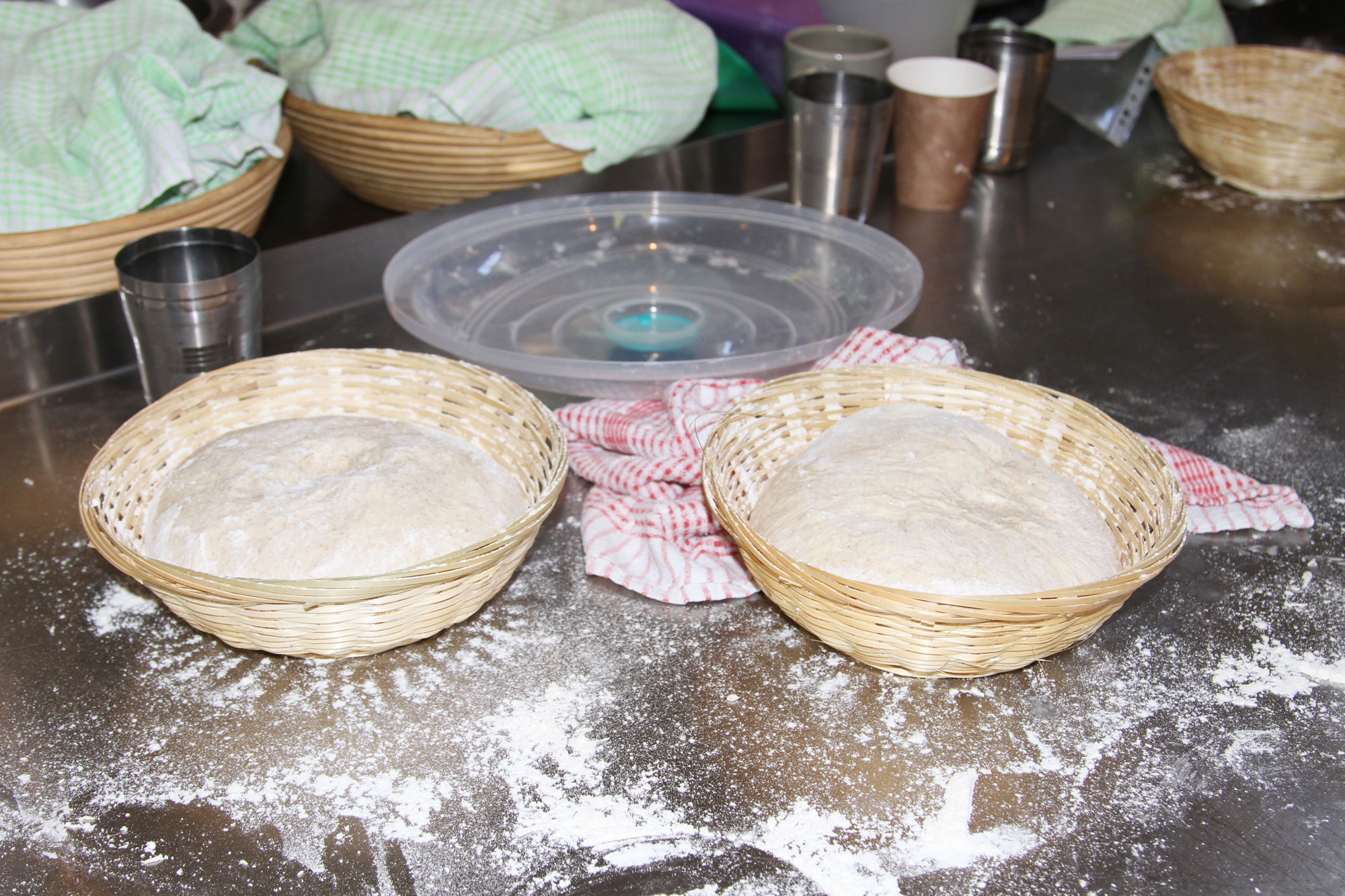 By the afternoon at the bakery, Haj and Akinosho have moved onto sourdough loaves and delicate financiers. These are two chefs destined to go far—watch this space.