Easy Cacio e Pepe Recipe
The best pastas are sometimes the most simple.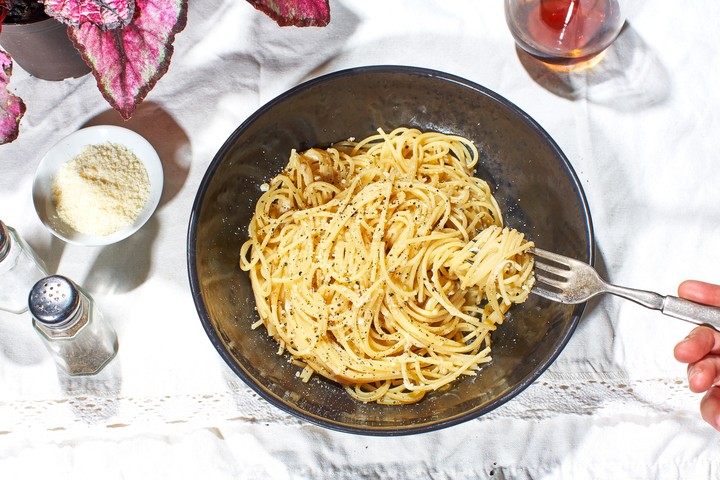 Photo by Heami Lee
Servings: 4
Prep: 10 minutes
Total: 25 minutes
Ingredients
Kosher salt, to taste
1 pound spaghetti
4 tablespoons unsalted butter
1 tablespoon olive oil
2 teaspoons coarsely ground black pepper
1 cup grated Pecorino Romano cheese, plus more to garnish
1/2 cup grated parmesan cheese
Directions
1. Bring a large pot of generously salted water to a boil. Add the pasta and cook, stirring occasionally, until al dente, 9 minutes. Drain, reserving 1 cup of the cooking liquid.
2. Meanwhile, heat the butter and oil in a large skillet over medium. Add the pepper and cook until lightly toasted, about 2 minutes. Add the pasta and cheeses, tossing to coat. Add a little bit of the reserved pasta water until creamy and serve immediately with more cheese.
This article originally appeared on Munchies US.