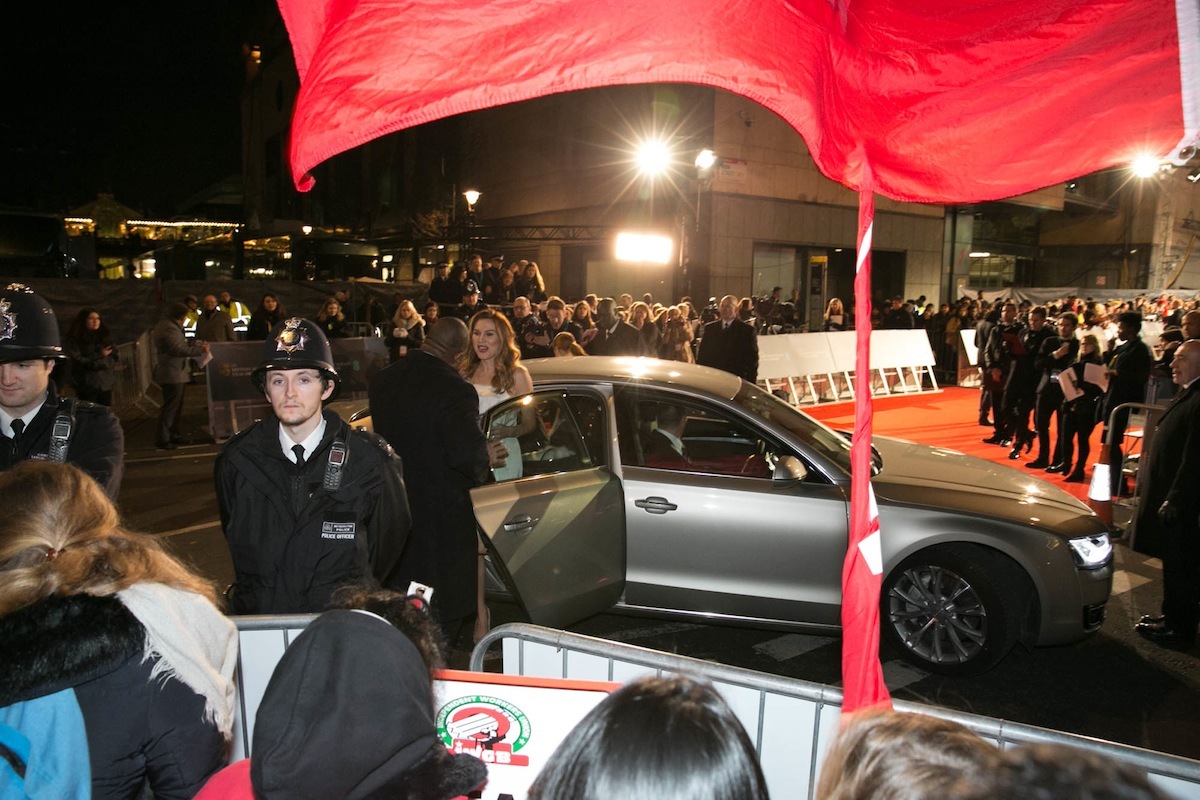 Last night, a bunch of angry cleaners, armed with mouth klaxons, drums and a loudspeaker, held a noise protest outside the Royal Opera House as the venue hosted the BAFTAs. As the cleaners' union, the Independent Workers of Great Britain (IWGB), put it, they were bringing red flags to the red carpet.
Metal fencing cordoned off the streets surrounding Covent Garden, as tourists craned their necks to get a glimpse of the famous people arriving at the ceremony. But one corner was occupied by cleaning workers, who were banging drums and honking horns to try to create as much of a nuisance as possible.
This was never meant to happen. About a year ago, following a long campaign by the workers, the Royal Opera House's cleaning contractor, Mitie, announced that they would pay employees the London Living Wage. It was reported that in making that announcement, they had probably staved off embarrassing protests such as the one that took place last night.
But as the IWGB President, Alberto Durango, explained to me, "We won the living wage last year and then the company started attacking the workers." The cleaners complain that they have had overtime pay withheld for a year and that their holiday pay has been reduced. They also get no sick pay and feel that they've been victimised for standing up for themselves.
I asked a cleaner called Acacio how it felt to see the people rolling up in dresses worth more than their pay cheques.
"Bad," he said. "We get no respect."