Vice Fashion - Connie Chiu
Photos by Camilla Stephan<br>Styling by Hanna Kisch/Kid of Tomorrow<br><br>Connie Chiu is a Chinese albino from Hong Kong who was raised in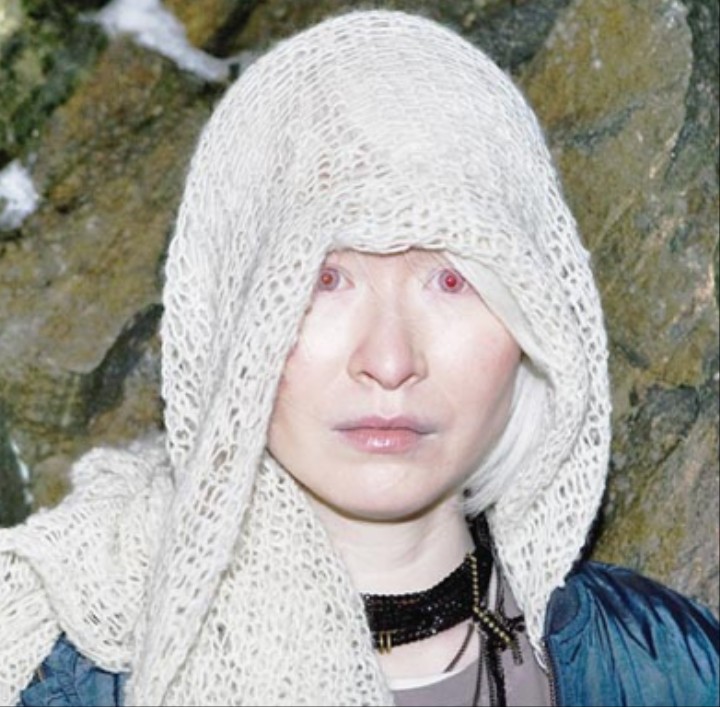 Connie Chiu is a Chinese albino from Hong Kong who was raised in Sweden and eventually paraded off to London to become a supermodel. Oh, and sometimes her eyes look purple. Basically, without her even trying, her personal fairy tale is the backstory for what could be China's greatest fictional superheroine.
Vice
spent a couple days with Connie while she was in Sweden visiting family, munching fried-egg sandwiches, and chatting about things like winning over Jean Paul Gaultier and what it's like to be truly unique in two of the most conform-or-be-cast-out (thanks, Geddy Lee) regions of the world: China and Scandinavia. If Connie is to be believed, there's not all that much to it.
Stylist: Hanna Kisch/Kid of Tomorrow Stylist's assistant: Gustav Broström
Hair and makeup: Ami Elsius/Avenue Modeller and Lady Oscar
Thanks to Slottskogens Vandrarhem and Göteborgschokladfabrik for all the candy.
Alve Lagercrantz jacket, Vivienne Westwood t-shirt, Adam Gauffin jeans, Matt Weston jewelry
"In Hong Kong, my mom always cut my hair short. Actually, that was the first thing I did when I heard we were moving: 'We're going to Sweden? I'm growing my hair!' It represented freedom."
Minka shawl, Mads Nørgaard jacket, American Apparel t-shirt, Cornelia jewelry
"I guess I always knew I was different, but I feel exactly the same as anyone. I was made like this. It's like being born with arms—you don't go around saying, 'Oh my God, arms!' They're just there."
Customized American Apparel t-shirt, Nakkna jeans, Cornelia jewelry
"The real issue for my family's emigration from Hong Kong was that my dad worried a lot—about kidnappings and robberies and health and stuff. To him, Sweden seemed like the safest place on earth."
Showdown/Wolff-Wear jacket, customized American Apparel t-shirt, Nakkna jeans, Maison Martin Margiela sneakers
"The thing I missed most about Hong Kong was the noise. Each night there was a very popular TV show, and when it started everyone would turn up their sets. Through all the windows and balconies and open doors you could hear the same channel blasting. From the yard, the building was a giant loudspeaker for this TV jingle. I thought that was lovely."
Lee jean shorts, H&M t-shirt, handmade Harajuku nails by Lady Oscar. In the bag: Adidas sunhat; American Apparel, Rokit, T-Shirt Store, and Beyond Retro t-shirts
"I wrote my phone number on the back of a photo and sent it off to Jean Paul Gaultier. About four months later, he called my mum and said he wanted me to come do his couture show in Paris."
Little Shop of Fashion fur, Back t-shirt, Cheap Monday pants, Minimarket boots
"The only thing my teachers ever complained about was that I was a daydreamer. And becoming a model and being in that environment, that's exactly what it was like. It was all a daydream."
April77 cardigan, H&M girdle, Cheap Monday jeans, American Apparel leg warmers, Demonia shoes, Vivienne Westwood jewelry
"I won a beauty contest my first year in Sweden. It's called the Lucia, and it is in honor of an Italian saint whom no one except Sweden celebrates. Every little town here has their own local Lucia each year. But in Chinese culture, the polite thing is to say no thank you to such things. So that's what I did!"
Mads Nørgaard jacket, American Apparel t-shirt, 118 Second Läder pants, Demonia shoes, Cornelia jewelry
"It's human nature to be prejudiced. And any place that is segregated—only Greek, or only black, or only Swedish—people react strongly to those that stand out. I've always preferred to be where a lot of different people are mixing together."
Nikita sweater
"I don't think kids in Sweden dared to pick on me! I was really tall as a kid, about a head taller than most girls in my class. Plus I looked different and I dressed different. I was an untouchable package."