Ariana Grande's New Song Quenched Thirsts I Didn't Know I Had
"No Tears Left To Cry" sounds like Cascada and DJ Sammy pushed into the zero-gravity pop future and produced by Max Martin.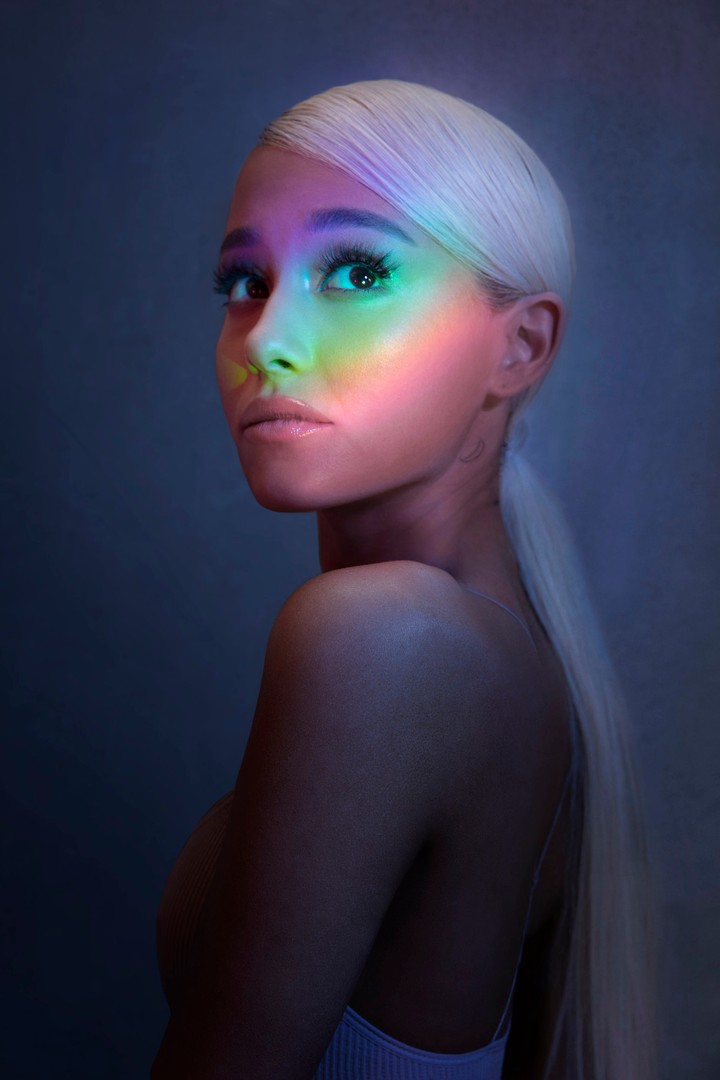 Photo via PR
I think a lot about what makes a good pop song. In a 2002 interview with The Observer, Bruce Springsteen outlined his songwriting process as making it so "the verses are the blues, the chorus is the gospel" – meaning that the verses are full of travail, and the choruses ring with optimism – which I think is a pretty failsafe strategy. You know who is also kind of good at that? DJ Sammy. Yes, the Spanish techno DJ who remixed "Heaven" in 2002. And while we're on the subject: also Cascada, the dance music icon who gave us "Everytime We Time We Touch". I guess what I'm trying to say is that early 2000s European techno gave us loads of euphoric pop choruses to sink our teeth into. And Ariana Grande just released a new song called "No Tears Left To Cry", and I swear to god, the chorus sounds like it should have come from that time and place.
"No Tears Left To Cry" – which was produced by Max Martin and Ilya Salmanzadeh, and written by Martin's regular team of collaborators – is fucking lit. When I heard it the first time, I think I was disappointed that it didn't sound like "Into You" or "Greedy" in the sense that it's not immediately quite so maximalist. By the third or fourth listen, though, it began to gradually quench all of my thirsts. Thirsts I didn't even realise I had. Thirsts that have been tucked away and buried, waiting to be awakened, like remembering you actually like the taste of ripe passionfruit, or the adrenaline of hitting into someone at the dodgems, or the song "Everybody's Free" by Rozalla. It's cool she's done something different, but of the same calibre, because that is a sure sign of an icon in the making. Also, girl's got a low ponytail. Who can pull that off in 2018? She can.
She also released a dystopian, future-facing music video to go with the track – directed by Dave Meyers. In it you mostly see her flying around around a zero-gravity, nighttime cityscape; it gets real weird real quick. At one point, she sits cross-legged beside a bunch of digital masks of her own face, which are on stalks, and then they start singing to her. Is that a future nightmare calling? Here we go!
It's hard to tell whether the whole thing feels dark or uplifting, but when we consider that many believe the song to be a post-traumatic recovery anthem in the wake of last year's terrorist attack in Manchester (at the end, a bee flies off screen; an emblem used to represent Manchester's resilience) this dualism makes perfect sense. "No Tears Left To Cry" is sad, but it's also so, so sweet, and therein lies its brilliance.
You can follow Daisy on Twitter.