How This Ex-Dealer Turned Artist Is Documenting the Mexican Drug Trade
Alfonso Zárate, who worked in Mexico City's criminal underworld, now draws on that life for his art.
All photos courtesy Alfonso Zárate
This originally appeared on VICE CA.

Tepito, in the heart of Mexico City, is known as one of Mexico City's most dangerous neighbourhoods. For centuries it has been the commercial hub of the city's underclass, thriving in Aztec times on the trade of food and clothing in traditional open markets. More recently, the sale of counterfeit sportswear, music and DVDs, as well as trafficked weapons and narcotics, especially cocaine, has been the colonia's lifeblood.
­
The artist Alfonso Zárate has spent most of his adult life on the streets of Tepito. As an art student at UNAM (Universidad Nacional Autónoma de México, Latin America's largest university) he made ends meet selling brand name knock-offs in the tianguis, the neighbourhood's open air markets. But soon he tried his hand at tattooing and built up a clientele among the area's local narcomenudeos—the drug traffickers. It was a matter of time before he became enmeshed in the trade and started distributing drugs to support himself. The narcos had embraced him as one of their own, admitting him into Mexico City's criminal underworld.
Though his distribution days are behind him now, Zarate's work still draws on his current life in Tepito and the relationships he maintains there. His latest exhibition " Homo Sacer, Right to Survival in the Streets," at the Traeger y Pinto Gallery in Mexico City's Colonia Roma, is the result of ten years spent documenting and observing neighbourhoods on the periphery of Mexico City's centre.
Zarate's stark, graphic collages feature orderly arrangements of discarded objects—lighters, crack pipes, and dime bags that once contained cocaine—painstakingly collected from the streets and back rooms of Tepito, as well as the neighbouring colonias of Guerrero and Peralvillo.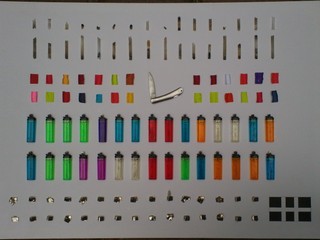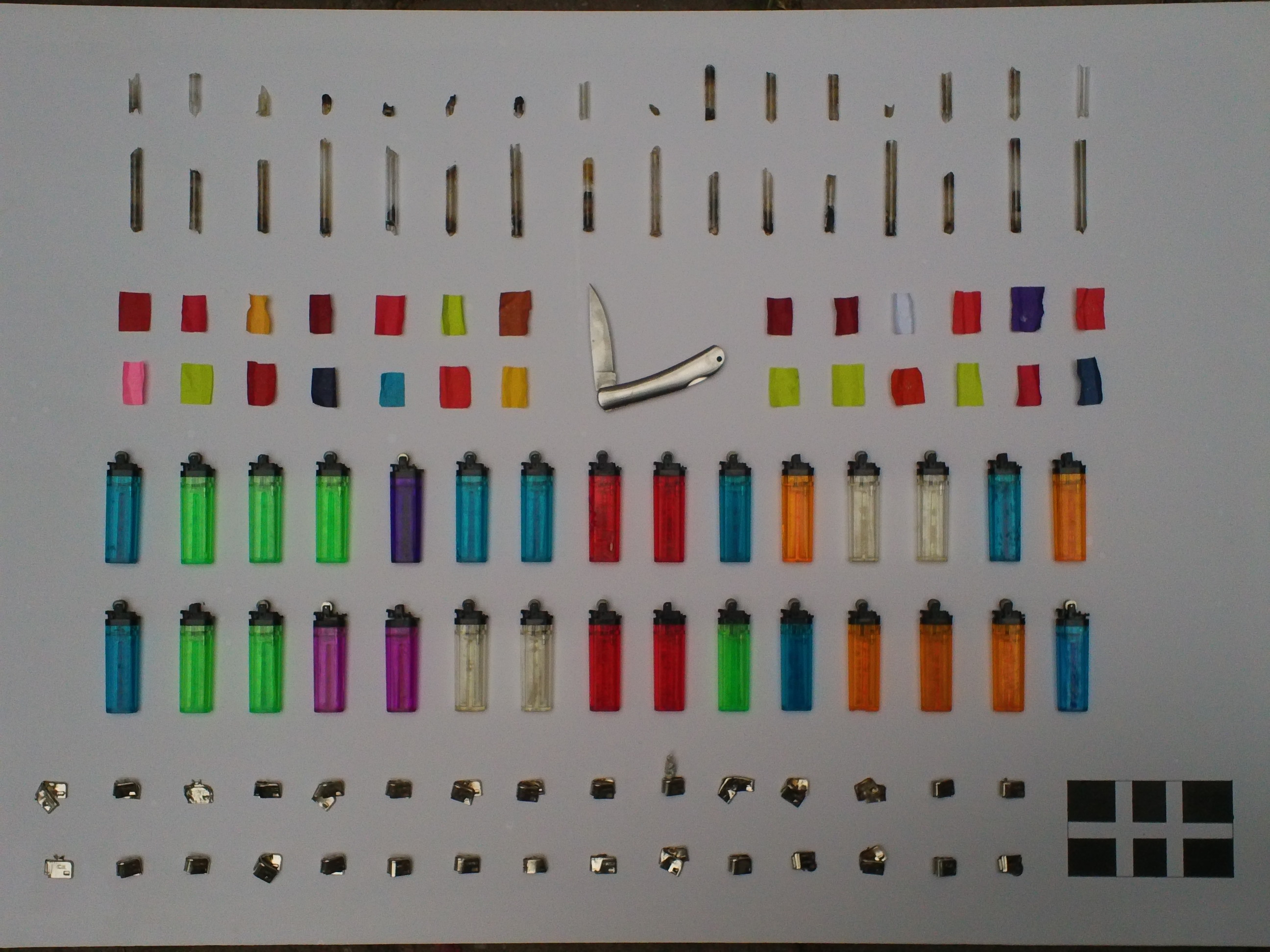 Many of the found artefacts he includes in his work are related to the drug trade, but others are totems of people's interior and religious lives, like amulets, figurines of saints, even clothing—items that sustain people and play a central role in Mexico's spiritual culture. The result is art that feels ghostly and pieces that seem to reveal the spirit of people and places that are usually subterranean, invisible to anyone outside of Tepito's underworld.
He thinks of the people who once owned these objects as his collaborators. "The work is a conversation with the people at the end of a complicated social chain: outcasts, indigents, bandits, sicarios [ hitmen], narcomenudistas [ drug traffickers], addicts, alcoholics, and sex workers" he says. "They tell me the history of the streets and the neighborhood."
When I ask him about his process, he tells me that "everything starts with tours and observation. I memorize the access routes, what is around, the architecture, the type of people who live in the area, what is lying on the floor, sometimes even the smells. Sometimes I take notes," he says, "but taking pictures is impossible," given the danger of transgressing against the local syndicates.
Zarate is well aware of the risks. During our correspondence, he never identifies where he lives or the people he works with, given that violating his collaborators confidence might mean violent retribution.
"What has opened the door to these places is the fact that I do not question, judge, or divulge what they share with me, unless they have given me explicit permission to do so. Because of this I've gained their trust: one of the rules that governs survival in these neighborhoods is the Law of Talion, an eye for an eye."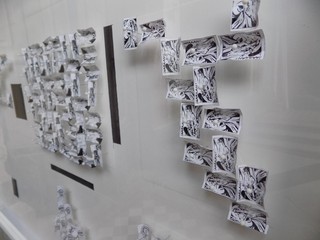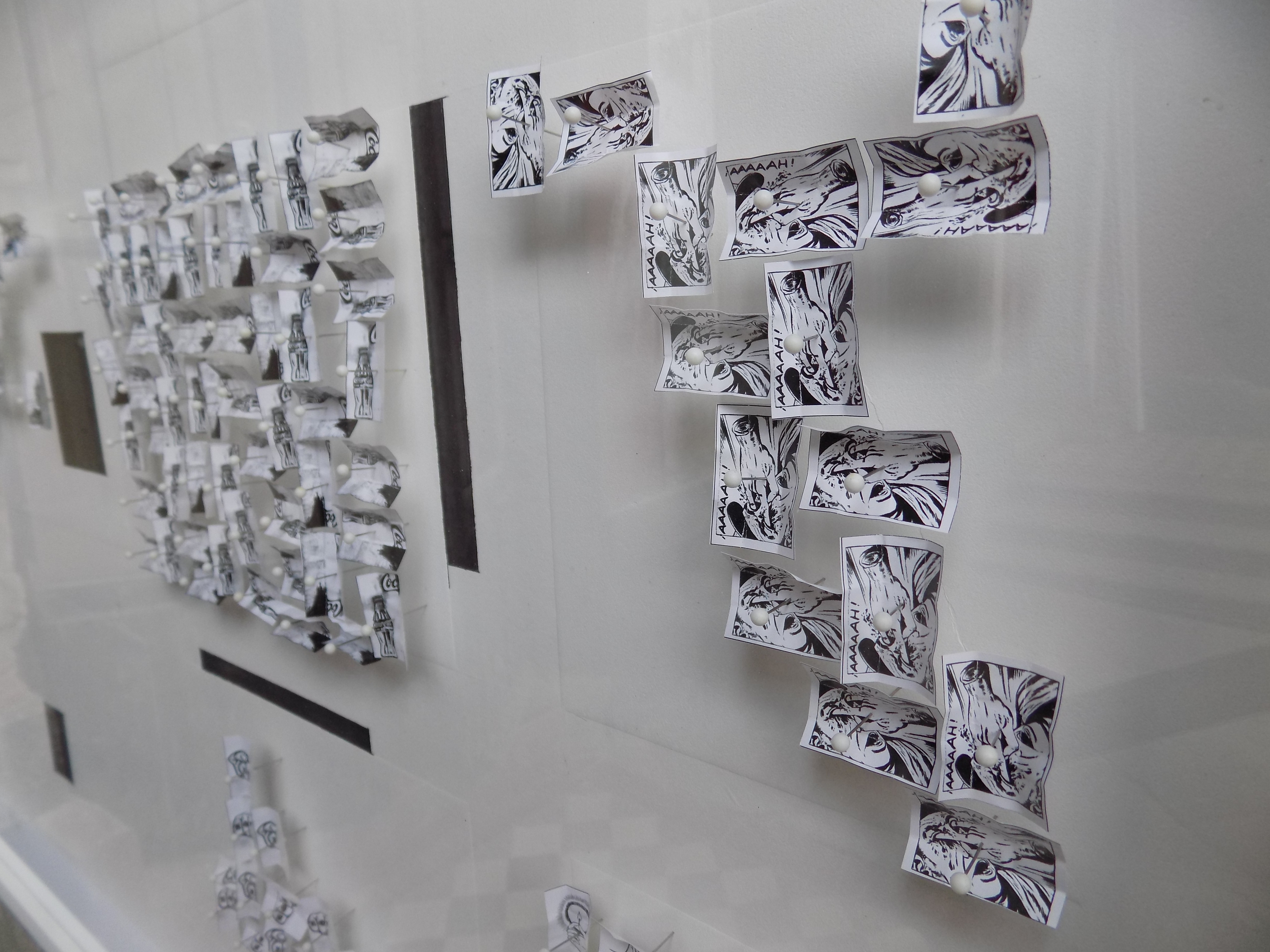 Zarate follows a recent tradition of Mexican artists who use found materials to comment on the country's social and economic ills. Perhaps the most prominent of these is Teresa Margolles, the conceptual artist and former forensic pathologist who incorporates the by-products of violent crime—water used to wash the corpses of murder victims, bullet ridden cinderblock—to highlight the devastation caused by Mexico's decade-long drug war. Since 2006, nearly 200,000 people have been murdered, and at least another 28,000 disappeared as a direct result of Mexico's open war against the drug cartels.
Both Margolles and Zarate juxtapose the brutality that has become a fact of life here with beauty, opening a space to contemplate the horrific violence caused by the drug war. Though Zarate's work focuses on the streets where drug use and trafficking take place (unlike Margolles, whose work thus far has centered on the aftermath of structural violence), he believes they both seek to make art that, in his words, helps "to conceptualize political, economic and social situations that affect individuals, and their dislocation from society."
Since 2006, Zarate says "I have observed, analyzed and documented the resounding failure of the Anti-Drug War initiated by (former Mexican President) Felipe Calderón." In the past ten years, he says, "The killings, operativos and especially the consumers rose drastically." That drastic increase in killings makes viewing his art, which tracks the progress of drugs and devastation through a neighbourhood, an act of bearing witness to how massive, country-wide violence plays out at the local level.
As Margolles has said, "it's no longer possible to describe what's happening outside from within the morgue. The pain, loss and emptiness are now found in the streets." Zarate, perhaps in response, has sought to bring those streets to life.