Does it Matter Who Presents Match of the Day?
Would it honestly make any difference if the show was anchored by a former Tory MP, or a tiny dog?
Image via the BBC
If you have spent any time on Twitter during the past few days, reading the opinions of faceless eggs, you will no doubt be aware that the salaries of top earners at the BBC have been revealed. Second on this quite shameful list was Gary Lineker, the former footballer who has been rehabilitated into a media phenomenon and occasional left-wing proselytiser.
Once known for his scrupulous fair play and an unfortunate scatological misstep during Italia 90, Lineker is now most famous for presenting Match of the Day. During the news reports covering the BBC salaries story, he was pictured in the MOTD studio and referred to as 'the Match of the Day presenter'. He does other things for the BBC – the Olympics, golf, Sports Personality of the Year – but MOTD is what he is really known for. That, and shitting himself on a football pitch.
LET'S GET INTO THIS, SHALL WE? BUT FIRST, THE DISCLAIMERS!
Disclaimer 1: I have no problem whatsoever with Gary Lineker. While the BBC salaries exposed some pretty awful gender and racial pay gaps, I don't object in theory to Lineker being paid what he is. He's great at his job, and while it's not nearly as important or complex as heart surgery those two professions are so beyond comparison that I feel like a tit for even bringing it up.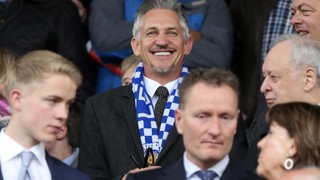 Disclaimer 2: Perhaps more controversially, I also have no problem with the BBC. They produce loads of good stuff – TV, radio, online – and cater for a diverse range of tastes. And it costs 40p a day. Do you know what else you can get for 40p nowadays, under our austerity-scented cloud of poverty, unspeakable tragedies and human sadness? For 40p you can get fucking lost, mate. So I'm pretty pleased to enjoy all of the BBC for the same price.
Disclaimer 3: If you elect to take this piece seriously, all hope is lost.
Thus, we can now proceed with the debate, which poses the frankly meaningless question:
DOES IT MAKE ANY DIFFERENCE WHO PRESENTS MATCH OF THE DAY?
Cards on the table: I would argue that it does not. I do not claim absolute knowledge on this and have a history for seeing things in an objectively wrong way. Nevertheless, I am sticking my head above the parapet of football discourse and firing blindly into the mist. I imagine that I will be shredded to ribbons, but hopefully I can land a few shots first.
Now, let me ask you:
WHAT DO PEOPLE WATCH MATCH OF THE DAY FOR?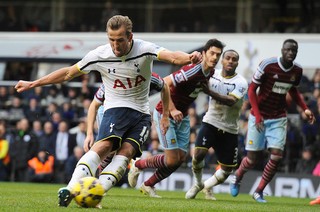 I'm sure there are some outliers who tune in for the excellent set design or to watch the light bounce mesmerically between the close-shaved heads of two former Premier League journeymen. And I am also quite certain that some people – mums, probably; mums called Helen – are there purely for Gary Lineker, the velvet owl. Gary, lest we forget, is a very good TV presenter.

But for the majority of people tuning in, the main draw – perhaps the only draw – is the football. We tune in to see every one of that day's Premier League games replayed. Perhaps we watch the analysis, too, where the close-shaved head known as Alan Shearer grimaces at Gary like a man who must forever watch his own grizzly death played out before his eyes.
But really, it's about the sport. Free-to-air, devoid of the guilt and cost that accompanies shelling out for Sky or BT. That's what Match of the Day sells itself on: it has all the top-flight football. And this is the only selling point that matters, not any of the people in the studio, no matter how good or bad they are.
WOULD PEOPLE WATCH MATCH OF THE DAY WITHOUT FOOTBALL?
No. That would not be Match of the Day. That would be an overly-long chat show hosted by Gary Lineker and with a small circle of close-shaved men talking about shot accuracy or staring mutely at heat maps. It would last precisely one month before requiring huge format revisions.
WHAT DO PEOPLE WATCH GRAHAM NORTON FOR?
The BBC doesn't need this overly-long chat show flop, because it has its third highest-paid man hosting a genuinely successful chat sow: Graham Norton is that man.
I would posit that, to watch the Graham Norton Show, one must enjoy Graham himself. Personally I do not, and thus I do not tune in. Millions of people do, however, and that's fine. If you get angry at the BBC for making stuff you don't like, you have fully missed the point.
And so Graham Norton's presence on the Graham Norton Show is crucial. It lives or dies on people liking him. Yes, some people will tune in just to see their fave celeb go through a pre-approved and rehearsed set of questions, but you can't survive on those floaters alone. Graham Norton is the chief selling point.
WHAT IF GRAHAM NORTON PRESENTED MATCH OF THE DAY?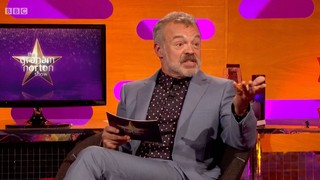 As we have established, I'm not a fan of Graham Norton. But, were he presenting MOTD, I'd still happily tune in. Sure, there'd be a different vibe about the thing – less painful middle-aged lad banter and painfully repressed emotions, more Irish frivolity.
But ultimately I would watch because this is where the football is. This is where I can watch Stoke 0-0 West Brom condensed into 240 seconds, so this is where I must be.
Besides, the palpable tension between the pundits (proper football men) and Norton (not a football man) would be a joy to behold.
WHAT IF SOMEONE REALLY AWFUL PRESENTED IT? ANN WIDDECOMBE, FOR EXAMPLE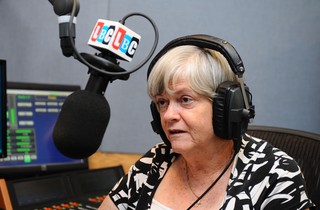 Obviously this is a little problematic as Ann Widdecombe, while entitled to her views, has a lot of really fucking bad views on stuff like abortion and LGBT rights. Were she to present MOTD, I think I might pine for Gary and his smooth woke-bloke stylings.
Anne is also not a football fan so the whole thing might feel stilted, like if you brought Shearer in to offer punditry on a Christian arts and crafts fayre (though given his exorbitant salary, it really is time the BBC found Big Al something else to do).
I digress. Would I watch MOTD presented by Ann Widdecome, the former Tory minister and a woman who believes that what Britain really needs is stricter blasphemy laws and the death penalty? Yes, I would, because Jesus fucking Christ where else can I watch Palace grind out a 2-2 draw at home to Bournemouth on free-to-air telly? And if Ann Widdecombe is the devil I must dance with to watch the football, suit me up.
WHAT IF THEY JUST PUT A DOG IN THERE – NOT EVEN A HANDSOME DOG, LIKE, A POMERANIAN OR SOMETHING?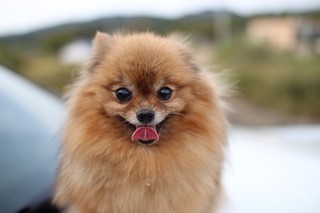 Getting a bit abstract now but yeah, sure, stick a small dog beloved of society girls in the studio and I will still watch. Put something more problematic in there – a moose or a hungry yak – and I'm still on board.
Besides, as well as being preferable to Ann Widdy, the palpable tension between the pundits (proper football men) and the dog (not even a human, lads) would be a joy to behold.
WE HAVE ACHIEVED... PROOF?
The point I am making is that people generally watch Match of the Day for the football. They tune in to see Chelsea, Liverpool, Arsenal, United, Spurs and the rest. The presenter – like the studio and yes, even the theme tune – is largely incidental to this. That is not to say that you shouldn't hire the best person possible, which Gary Lineker is. But in this world where for some reason we have everything to do and no time to do it, MOTD is often consumed via BBC iPlayer or a TV recording, and with liberal use of the fast-forward button. Lineker and the close-shaved men can be skipped over.
Again: this is not a treatise advocating the sacking of Lineker. I don't want Graham Norton or Ann Widdecome or a tiny dog to take his place. But in theory, if you replaced him with any of them, would the ratings decline sharply? You'd just turn the sound down between segments and, dare I say it, cherish the actual football even more.
Ultimately, none of this matters. Gary will remain on the Match of the Day sofa and the faceless eggs will continue to complain about BBC salaries. Do they realise that the Queen costs literally 30 times what Lineker does? And she couldn't present her way out of a paper bag, so perhaps it's time to get some perspective on where public money is being wasted, lads.