Wielding a craft knife and stacks of magazines, Amber Fletschock cuts modern collages from contemporary times but creates works deeply reflective of the natural world. Sprinkled about pages of cooking and fashion spreads are the sources of inspiration and building blocks for her highly layered and elegant collage works. Upon initial glance, they read like digital art, but a shrewder inspection reveals how each work is the collaboration of tiny unrelated pieces—the work of Fletschock's intuitive eye. Her purpose when creating each piece is to offer insight into and temper with nature the grand, cacophonous "abundance of modern times," as the artist describes in a statement.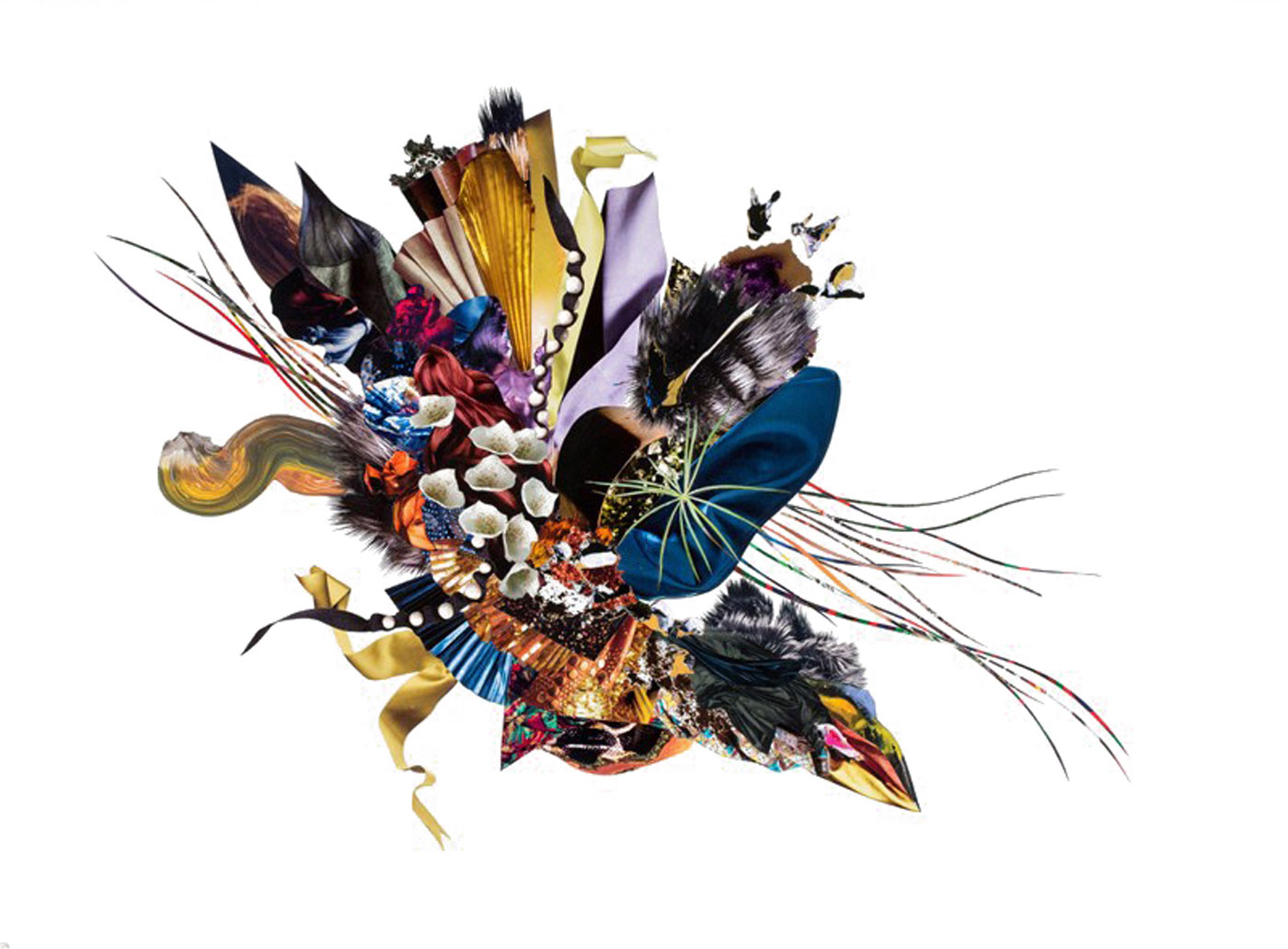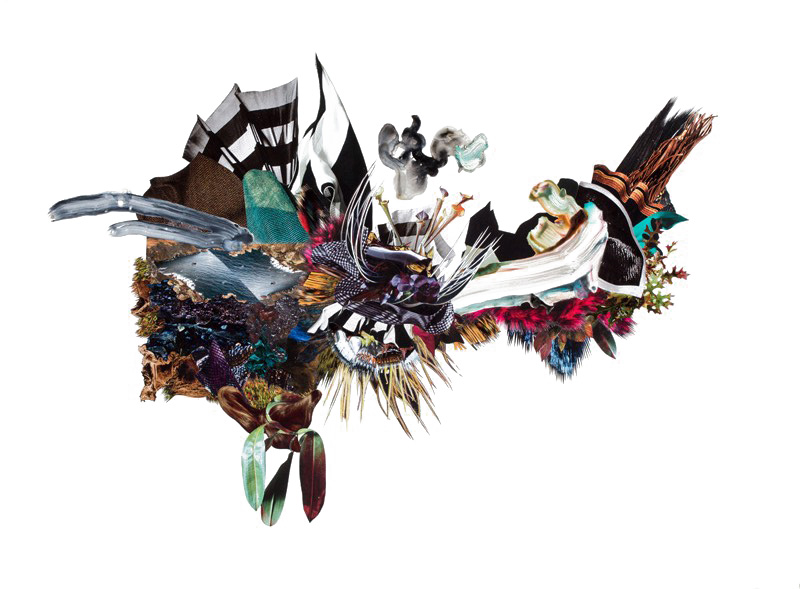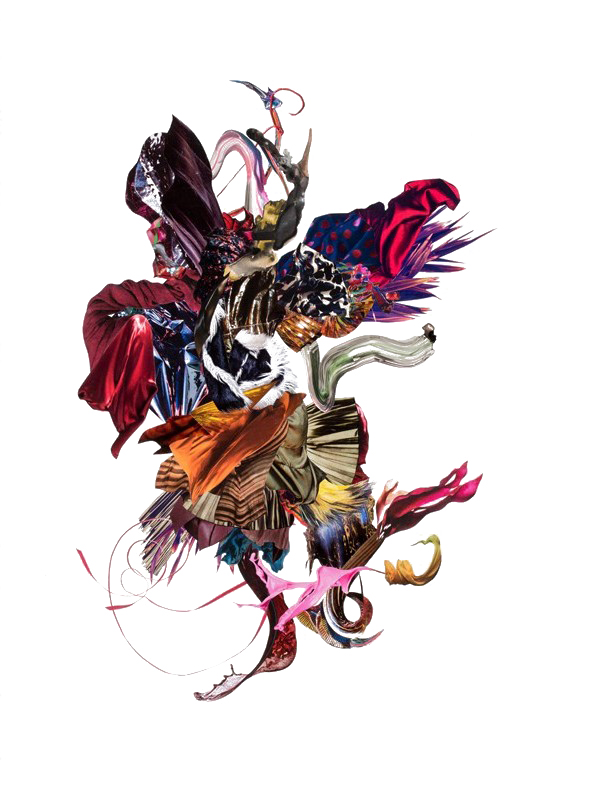 The artist, who resides in Minnesota and is represented by Ecce Gallery in nearby Fargo, North Dakota, reveals that she knew, since she five years old, that she would be an artist. In a video published by Prairie Public Broadcasting, Fletschock shares how when her and siblings were young, her mother, a school teacher and artistic spirit, was a constant promoter of using their imaginations, encouraging them to use their hands to make original creations.

Within the 4,000 square foot gallery space of Ecce Gallery, Fletschock has shown one of her more expansive collage works, which takes the form of a curtain-like installation comprised of multiple patterned paper strips that appear black from the outside. The 2014 piece was a celebrated exhibit for the gallery and also represented a sensitive period of Fleschock's life after the artist's mother passed away.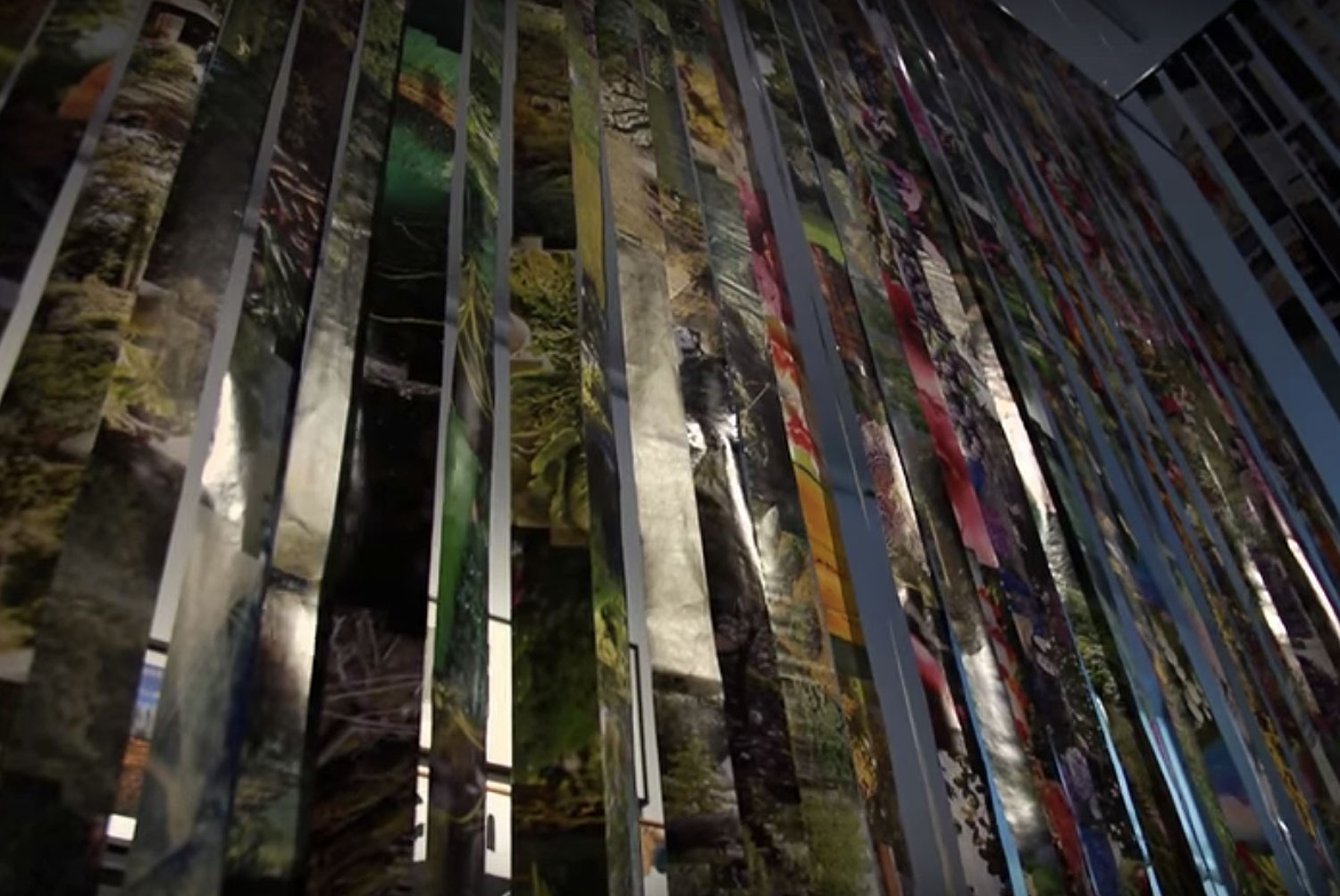 Mark Weiler, founder and director Ecce Gallery, describes Fletschock's impeccably constructed works: "One thing her works does really well, is that [they] are able to present all these pieces on paper you're familiar with on a daily basis, but when she puts them together in these maelstroms and collages, you're able to enter and continually explore this other universe."

"Many people when they approach her [two-dimensional] frame pieces," continues Weiler, "they see them as digital cut-outs, because the process is done in such a pristine way. There's sometimes hidden messages and hidden charms that people can explore visually that [...] previously to that they never thought about."
Fletschock's work reflects an eye for proportions. In her often dense designs, nothing feels too weighed down by an overwhelming amount of imagery. Her early experimentation with concentrating on forming smaller collages helped the artist solidify her preferences when working and her artistic style. Her intricate development of each collage involves "a constant building and sometimes destroying and having to starting all over again," she explains. "It's all very fluid [...] I'm always learning along the way."
Explore more of Amber Fletschock's work on her website, here and by visiting the Ecce Gallery website, here.
All year, we're highlighting 50 States of Art projects around the United States. This month, we're covering Illinois, Indiana, South Carolina, North Dakota, and Hawaii. To learn more, click here.

Related:

15 Years of Utah Arts Reportage From Sun Tunnels to Outsider Art | #50StatesofArt

Florida Artist Uses Fabric Scraps and Found Objects to Investigate Race | #50StatesofArt
From Brunch to Bike Jousting, This Chicago Gallery Does Whatever It Takes to Sell Art | #50StatesofArt