Ja Rule's 'Fyre Festival' Is a Google Search You Won't Regret
People seem to have paid up to £3,400 per head to be stranded in the Bahamas.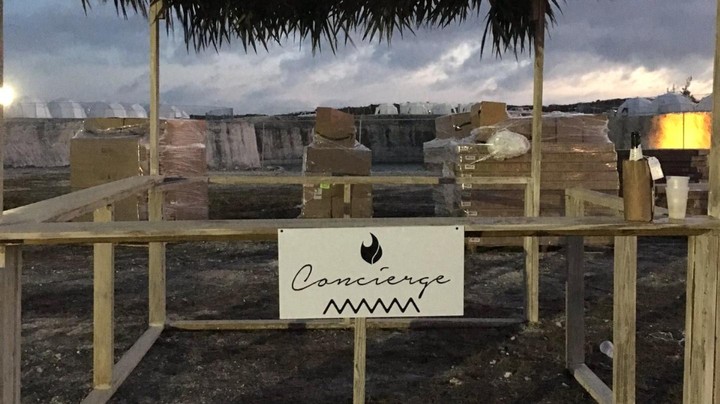 Festivals can be life-changing experiences, rites of passage from the gangly mess of adolescence into the slightly more refined mess of adulthood. Whether encountering a druid at Glastonbury's stone circle or flying a beer and MDMA jet to nirvana huddled between friends at some late-night Primavera set, the ways we celebrate music and not giving a shit about what time it is over the summer has the power to form parts of our identities.
Then again, festivals can also be absolute trash. Sometimes, the events billed as the parties of a lifetime leave you trapped in a space where no electricity, limited running water and housing made out of nylon placed directly on the ground doesn't feel worth paying more than £100 for.
Well, friends, if you tend to side with the latter opinion of festivals (and tbh even if you don't) then you'll probably be delighted to hear about Fyre Festival. It was pegged as a luxurious event held over two weekends in the Bahamas, and organised by Ja Rule's Fyre Media company. But not even the DSLR-shot videos of Bella Hadid and other model friends frolicking on the beach, or a lineup boasting names like blink-182, Skepta, Major Lazer, Lil Yachty, Rae Sremmurd and Disclosure (a DJ set, let's be clear) were enough to make the festival kick off according to plan.
Its first weekend started today (Friday 28 April). As part of the experience, punters who'd paid anywhere from about £800 to £3,300 per head were flown from Miami to Great Exuma, gearing up for their beautifully orchestrated VIP experience, with its meal options, "rustic, tented spaces" and "sunset views". Instead, they got this...