Two weeks ago, in a lengthy thread of tweets, Twitter founder Jack Dorsey explained how a new set of policies would make Twitter a safer, kinder place. He promised a more aggressive stance on unwanted sexual advances, nudity, violent groups, hate symbols and hate speech. Crucially, he promised a "more aggressive policy and enforcement approach" when it came to violent threats on the website. Basically, accounts would be suspended more quickly than before.

Some have complained, however, that these new rules have unfairly disadvantaged what is colloquially known as "Black Twitter". In the UK, a number of high profile black British tweeters were kicked off the social media platform almost immediately, starting when Twitter funnymen Professor Kumi, OWilliams and Don Jide had their accounts suspended on the afternoon of October 26th.
Initially they and their followers made jokes about the suspensions, perhaps suspecting their accounts would quickly return. Nicksy posted, "Kumi's account was also being run by the Russians." Another user tweeted, "Free the mandem." But it soon became clear it was just the start of a massive Twitter clear-out, with JayAndreas, TheSaucyFucker, cutclear, iHateFeds, J2ocean, UncleBantzzz and Harrison also having their accounts removed. "Someone is killing superheroes," Chidzhazenberry tweeted.
The new rules and technology now in place mean anybody can be automatically removed from the site, allowing people to potentially take advantage of the changes and get users suspended for no real reason.
It may well be the case, of course, that the people who have been kicked off have violated Twitter's terms of service in serious ways and have deservedly had their accounts suspended – their humour certainly could have been misinterpreted. But it's extremely difficult now to assess what they might have said that led to their suspension, as the entire archive of their tweets has all disappeared.
---
WATCH: Summer of Love – BBZ
---
However, it's also possible that Twitter is now too sensitive to one-off complaints and unable to differentiate between real, potent words of violence and jokes among friends. Some posters have even moved to a new site, Blitter, that claims to better serve black users.
Confusing the matter further, tweeters who unapologetically spout vitriol and hatred have not been suspended. "Twitter can suspend all these lot, but not Katie Hopkins, Tommy Robinson and Trump?" says Alima, a user of the platform, over WhatsApp. "It's ridiculous – even those troll accounts with no picture of themselves who call me the N-word and tell me they're going to rape me in my mentions haven't been suspended."
J2ocean had over 14,000 followers before his account was suspended, is not pleased with this turn of events. "My clout was damaged, my account of seven years was closed," he says in a Snapchat message. "It's annoying – they don't even give you a warning."
Others are choosing to try and take proactive measures, by closing their own accounts until things calm down. Monique Monrowe – who had over 10,000 followers – is one. "I'm not suspended as yet, I've deactivated," she says in an email. "It's messing with my money, definitely. I've got client lists in my DMs, I can't post any new articles yet, I have huge celebrities who follow me and who I regularly network with who I now won't have contact with."
"I feel horrible for others who have been suspended, because this is literally some people's livelihood and how they earn money," she continued. "All the influence they have built up over almost ten years, gone."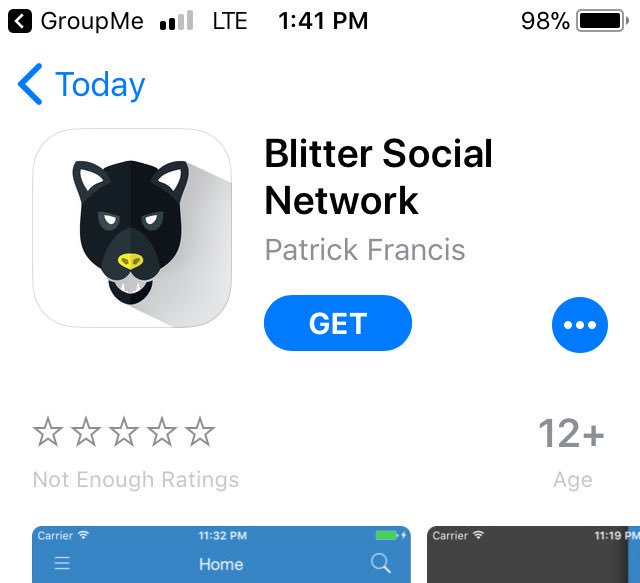 Six weeks ago, Blitter – a black-owned "social network built on love, passion, and empathy" – was launched, providing a very similar service to Twitter but promising to delete any accounts that displayed "racism, sexism, or hate speech". Already, some major black British Twitter accounts are migrating over to Blitter.
"We should just move to Blitter permanently. Support what supports us," says Alima. Jamal – whose 60,000 follower-strong account @Jamzldn was also suspended – explains in an email: "Black Twitter got too powerful. I don't think Twitter liked the influence we all had. [The wave of suspensions] was started by bitter people just reporting everyone, but Twitter definitely enabled them."
Blitter has some technical issues: you can't upload videos longer than four seconds; the server goes down quite frequently, like the early Twitter; and the interface looks a little primitive for now. But it's less than two months old, and changes and improvements will be made.
Many of the suspended Twitter accounts are appealing and hope to be back soon, while others – like Monique – are waiting for clarification from Twitter. "They need to release a clear guide of what could lead to suspension, and I think have a fairer appeal process," she says. "Most have been denied appeal so far."
It's not yet clear whether Twitter was right to remove these users. What we do know is that despite attempts to make things clearer, there are still huge questions hanging over Twitter's code of conduct and the way it's enforced.