Photos via VH1
As soon as Kameron Michaels did a jig like an old lady being electrocuted on a shuffleboard court and Eureka turned a split into a stage humping spinning top, I knew that no one was going home this week. I knew it as sure as I know that Miss Vanjie is going to be back for season 11. I knew it just as I know that we will have another final four lip sync battle this year and the girls will have Sasha Velour stunts lined up for weeks.
Are there any elimination tricks that could work anymore? We've had no queens eliminated, two queens eliminated, Eureka sent home for medical reasons, Willam puking on the risers at the back of the stage, and one bitch who had to be eliminated wearing roller skates. What could Ru possibly do that would throw us for a loop anymore? Bring back Shangela just to rob her of a crown a second time and then send her home again? At this point—especially with ratings at an all time high and VH1 trying to stretch out the number of episodes however they can—keeping all six of the final queens was not a shock.
I must say both Eurkea and Kameron did a great job with Patti LaBelle's "New Attitude" and when they were announced as the bottom two of the week I had to admit that I was a little sad to think of what the rest of the season would be like without either of them. I was glad neither of them went home, to be honest. I think what was especially hard about this week is that the criterion for being in the bottom versus the top was totally off kilter.
Of the six queens, there were three that were good in the challenge and three that were good on the runway—and those circles of the Venn diagram did not overlap whatsoever. While not everyone loved Eureka's glam Mrs. Doubtfire look, it was one of the more solid ones, but she couldn't even figure out how to shoot a hair dryer as a gun or say, "Ivy Winters" in the Breastworld parody. Miz Cracker was giving us Miranda Priestly on a budget realness, but she couldn't get any of her jokes to land in the movie. Then there was Kameron, whose prosthetics and spot on Boca biddy was the absolutely winner of the runway, but man was she bad as an outraged homophobe.
---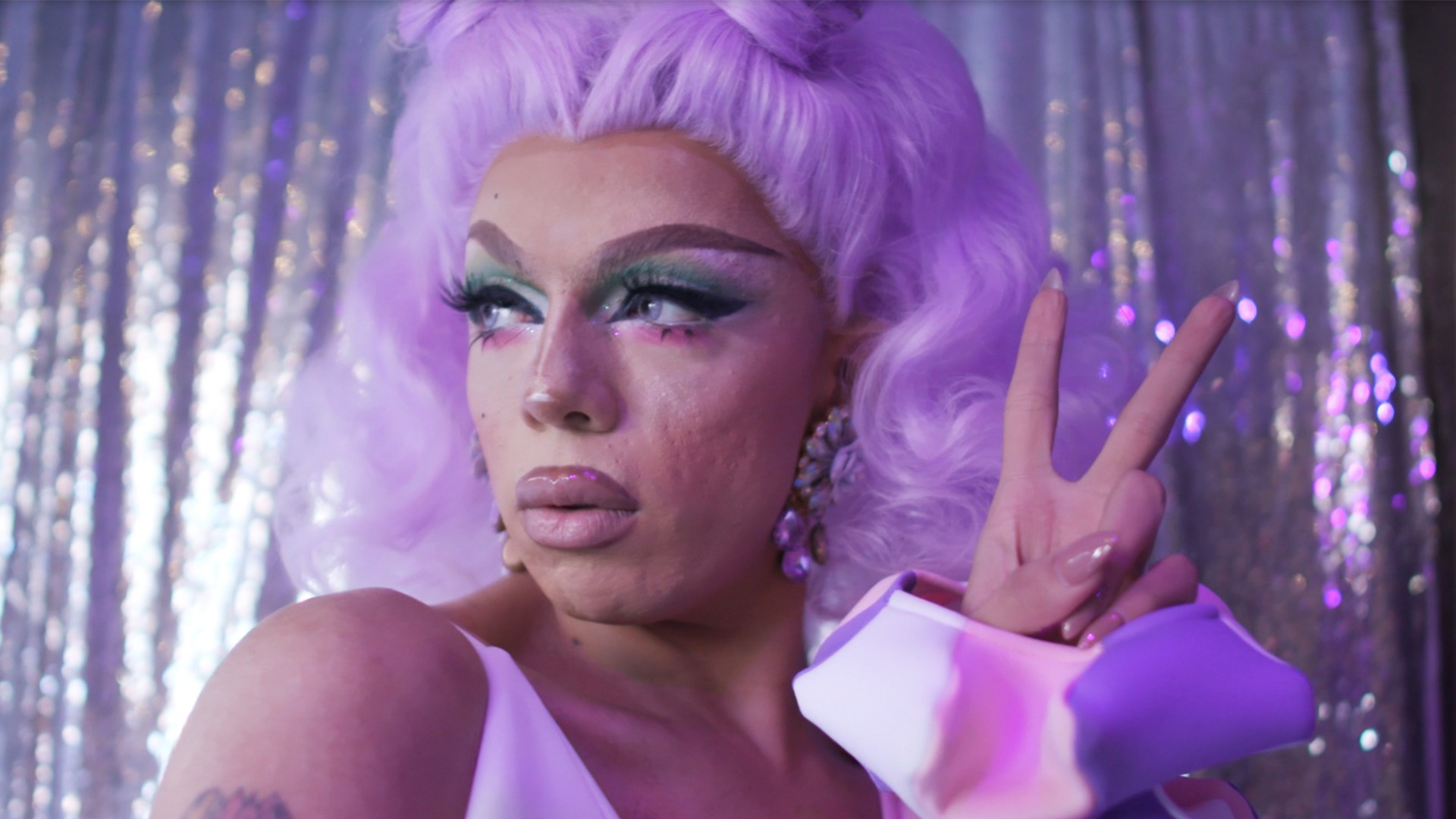 Meanwhile Aquaria, Monét X Change, and Asia O'Hara were all hilarious in the parody movie, bringing the outlandishness and relatability that good comedy always requires. But what the hell were any of them wearing in front of the judges? Aquaria looked like the mucus plug that blocks a cervix and keeps a pregnant woman's baby from falling out, but with too much eyeliner. Monét was going for a silly old woman look with low hanging boobs and a mangy wig, but the joke was too broad and didn't include even a dose of the glitter we usually associate with drag. Asia, whose looks are usually as inspired as an Instagram influencer on ayahuasca, looked like a dancer at Rio's Carnival three days after the event when she's finally caught in the revolving brushes of a street sweeper.
With everyone half-failing, how were the judges going to pick the bottom two or even a winner? Should it be their runway look or their performance? Obviously they sided with performance because all of those who fared better in Breastworld were called safe first. Asia was declared the winner, even though her outfit was a disaster. I think that was the right call, since drag queens are as much about what they can bring to the stage as how they look on it. Well, don't tell Violet Chachki that, but it's true.
That also got me to thinking what, as fans, we're really looking for from the queens on the show. I think we need to reevaluate the mute that is Kameron Michaels. Like I said, I realized I would be sad if she went home, even though for weeks I was thinking, "God, she's so boring, when can we cut this deadweight loose?" But I now have a different take on Kameron. If you think about what Ru has seen from her, she is quite a brilliant queen. She had the best Cher impersonation last week, she rocked her panty huffing bit in the improv challenge, she was part of the winning team for the DragCon panel challenge, and she was passable in Snatch Game, which is more than we can say for a vast majority of the other queens.
Kameron's looks on the runway have been consistently excellent and they have all showed a variety of tastes and viewpoints. I also think it's incredible that Kameron has such a distinctly masculine body, but she can somehow make us forget all about her muscles and tattoos and get us to focus on whatever character she's giving us that week.
Ru just sees Kameron performing, much as patrons would at one of her shows. They would see her outfits and her talents and think that she is a powerhouse. The problem is that this show draws us toward personalities and it seems, sadly, that Kameron doesn't have much in that department.
Just look at someone like Miz Cracker, who hasn't been as good as Kameron, but we like her so we want her to stick around and maybe assume she's a bit better of a queen than she might actually be. The same thing goes for Aquaria, but in the opposite direction. She managed to win the Snatch Game and was killer in Breastworld but we think of her as entitled and overly-confident which diminishes her abilities as a comedian.
If this were a true meritocracy, which I don't think it ever has been, then Kameron Michaels being so boring wouldn't be a factor. But this is television. We see so much more than just outfits and lip syncs. While Kameron might be better than many in the audience give her credit for, she's going to need to do something to really incredible if she wants to stick out.
Follow Brian Moylan on Twitter.
Sign up for our newsletter to get the best of VICE delivered to your inbox daily.
This article originally appeared on VICE US.