Her smile makes it hard for you to resist joining in. Lana Del Rey, standing in front of a few thousand screaming fans, grins exactly how she does on the cover of this year's Lust for Life. You want to do the same – to let that familiar tug of facial muscle crease up the skin next to your eyes as a little serotonin courses through your body. You feel your cheeks both tighten and plump themselves up, creating the "O" that catches the light beauty YouTubers highlight to excess.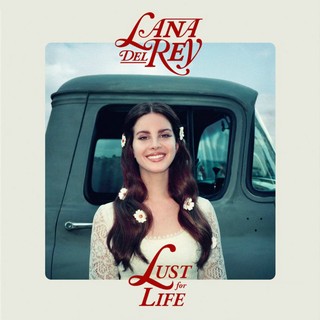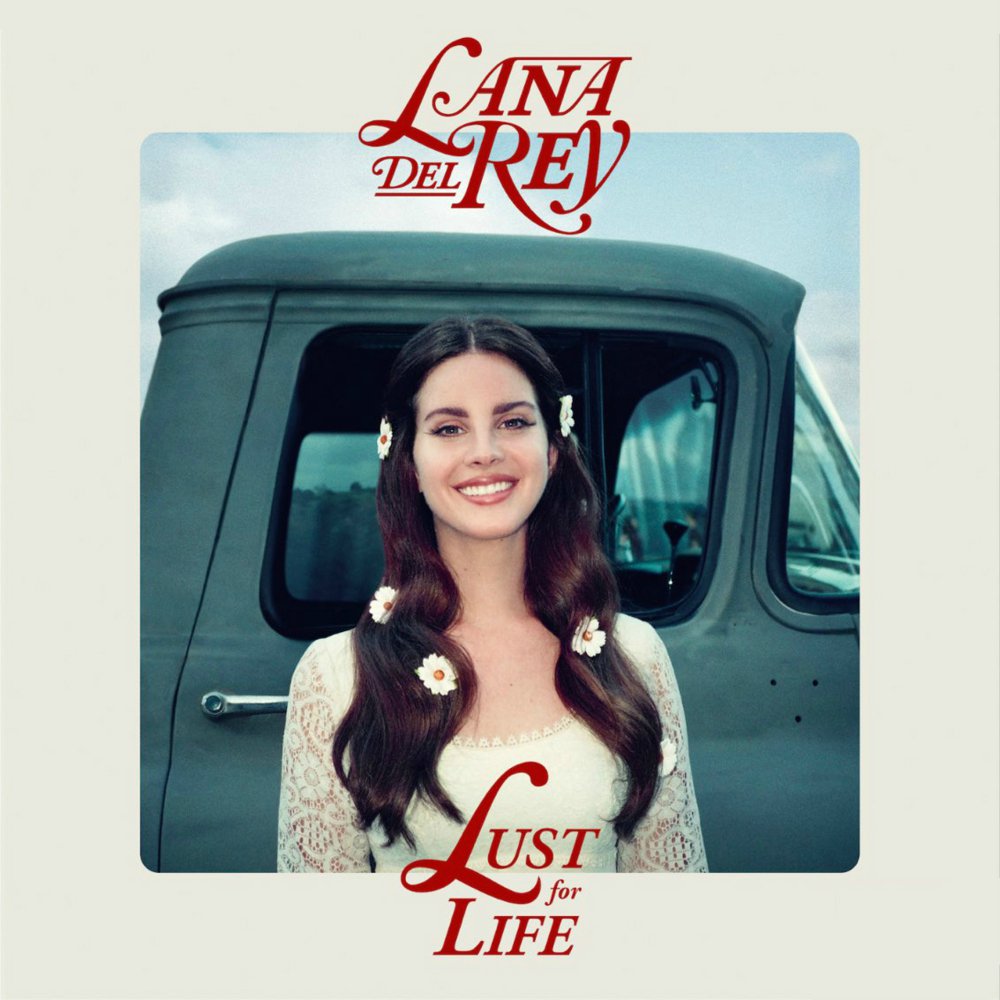 In a way, Lana's on-stage grin isn't too far away from the other Lust for Life we all know: Iggy Pop's 1977 album. That photo, taken by long-time Bowie photographer Andrew Kent, channels an almost wild-eyed energy and features Iggy – or, rather, Jim Osterberg – looking more regular than ever. The image represents a sort of reinvention, and legend goes that Kent captured it in a dressing room while Iggy was waiting to be interviewed by a BBC reporter. By the time Iggy had the final image proof in his hand to glance over, he would end up snorting line after line of coke, "waiting to see if he'd like the cover photo," writes Paul Trynka in Iggy Pop: Open Up and Bleed – the Biography. "Eventually he decided he hated it." If someone could have pulled him aside and let him know the album would earn a second life, picking up traction almost 20 years later when its title track was paired with a harried Ewan McGregor dashing through the streets in Trainspotting, maybe Iggy wouldn't have kicked against that version of himself so much.
But I digress. With Lana, we find an artist fully ready to accept the latest iteration of herself. You don't move from being Born to Die to having a Lust for Life in a matter of years without skipping down a pretty comprehensive path of self-discovery. And so watching her play in south London's O2 Brixton Academy – to a crowd that screeches and squeals when she first appears with a ferocity that breathes new life into the cliche "ear-splitting" – you walk away with a sense she's growing up. She looks calm tonight, and no longer apologetic for being on stage in the slightly hesitant way that typified some of her earliest performances. Yes, familiar tropes appear on this latest album: the promise of sweet fruit that may be laced with poison, lyrics that linger on the scent and feel of flowers and fabric, the visual references to American industry and iconography. This time round, she's moved a step beyond romanticising her home country, though – and that's leaving her in her feelings.
Under a giant, cursive "del rey" sign hanging at the back of the stage, Lana mostly plays a crowd-pleasing set of past singles. In fairness, that's probably because she and her band haven't run through arrangements for all the new material. But there's an openness and a slight rawness that sits at the crux of Lana's on-stage persona, which makes an admission of this lack of preparation even more intoxicating for her fans. As she and her band attempt recent single "Love", she calls it off about two chords in, saying she'll do it a cappella instead. Her voice flits between its trembling vibrato and that juicy well at the depths of her lower range. She sounds great, a slight wobble only really appearing during "Serial Killer."
Looking back on her early aesthetic, on porcelain skin that looked like it would crack if knocked, and that crisp shirt buttoned up to the neck, she seemed hemmed in on all sides by a nipped-in perfection. By the time she put out Ultraviolence just two years later, her hair and hemlines flowed, guitars crunched under Dan Auerbach's watchful and collaborative eye. She was just a few steps away from being able to earnestly write a song for this album about North Korean nuclear armament and put 'Coachella' in its title. It was as though we've watched her unravel, and ease into herself with every loosening of the thread.
By the time Lana introduces "Video Games", part-cooing that it's the song that makes her think of London, "maybe because I wrote it while I was here", a ripple travels across the room. You can almost feel people rewind their minds back to the song that introduced a revamped Lizzy Grant to the world by way of some of the crackly, analogue film visuals that flicker behind her on a giant screen tonight. I notice my neighbour, Florence Welch, clapping with glee before the first verse has even started. Hearing this many people sing along to songs written about lost love and imagined romance and toxic relationships that are hard to quit, it's hard to pull yourself away from how how contemplative pop can centre you, or redress imbalance when you find yourself teetering towards the brink.
In the past, Lana was chided for glamorising abuse and the sticky hold of abusive relationships, on everything from the video for "Ride" to Ultraviolence. Now, when she performs that album's title track, she sticks to no longer singing the "he hit me and it felt like a kiss" lyric lifted from The Crystals. Instead, she turns her head to one side and lets audience members sing the line to themselves if they so choose. She seems ready to celebrate life now, acknowledging its harshness and spiky edges while still revelling in what makes it beautiful. Lana isn't trying to be perfect, and never really was – now, whether beaming out at the crowd or clambering down to take selfies with the front row, she looks content. She means it when she thanks everyone watching her. And, more than anything else, it would be pretty exhausting to fake a smile like hers.
You can find Tshepo on Twitter.