This article originally appeared on MUNCHIES in September 2017
It's 10 AM on a Thursday and Polo Bar is busy. The self-proclaimed "Great British Cafe" sits opposite London's bustling Liverpool Street Station in the centre of the city and when I arrive, breakfast service is in full swing. Cannoli and small Italian pastries sit prettily in the window and staff juggle full English orders with steaming milk for cappuccinos. Each table in its retro red-and-white-tiled booth is decked out with greasy spoon essentials: ketchup, brown sauce, sugar, salt, and pepper. The smell of grilled sausages fills the air.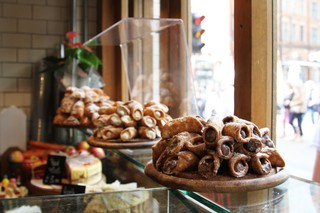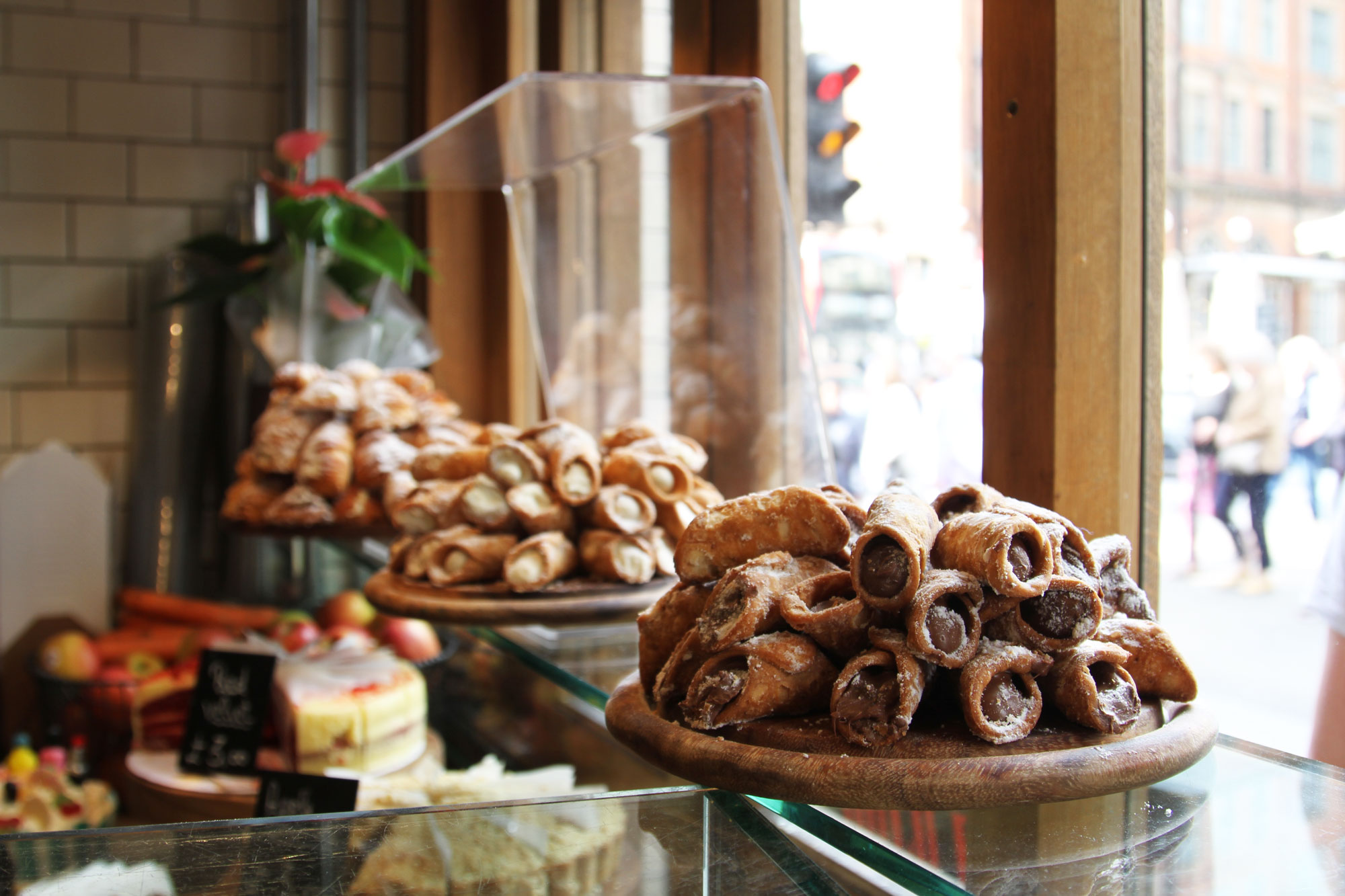 It's hard to pin down a typical Polo Bar customer. There are tourists with suitcases in tow, regulars nursing mugs of coffee, and City workers dropping in for a takeaway bacon sandwich. Across the two floors upstairs, businessmen talk shop over pancakes and a solitary guy who looks like he's just clocked off from a night shift stares at his phone and awaits his order. At the centre of it all is manager and owner Philip Inzani.
"The place used to belong to my dad's aunt, then it changed hands, and I took it over about four years ago. I haven't got enough time in the day to tell you everything I've seen while working here. You'll be here until four o'clock," he says. "For example now, that table is four Americans here on holiday and they've been in every day this week. We get our regulars. We get a guy who comes in in the morning who's the director of sales for a big global company and his wife is the director of Unicef. We had an Asian dance troupe in yesterday and a famous boxer on Saturday night."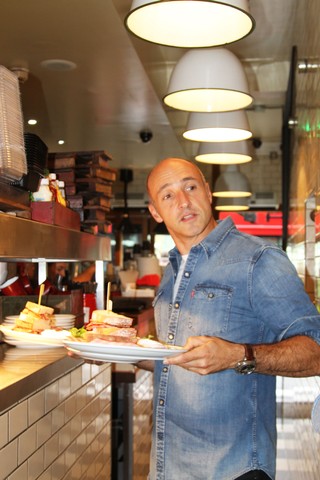 Inzani continues: "You never quite know who's here which is great. People ask who my target audience is. Well, I've got a target now and a target during the week. A target during the night. I'll come onto the nights in a minute … that's a whole other thing."
Polo Bar's diverse customer base is all down to its opening hours. The cafe and bar is open 24 hours a day, seven days a week, serving alcohol and fry-ups around the clock.
"The menu stays the same day and night. We've got a 24-hour alcohol licence which is a rare thing in London. We've got a decent range of alcohol and most of our beers are local like from Redchurch Brewery down in Hackney. The gin is the East London Gin Company. But it's not always easy and you've got to be careful," explains Inzani. "We have doormen at night. We don't have trouble but we don't want to have trouble either. It's just a nice thing to have."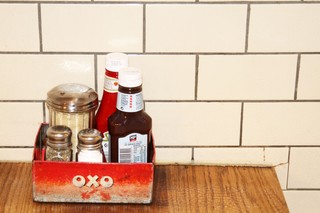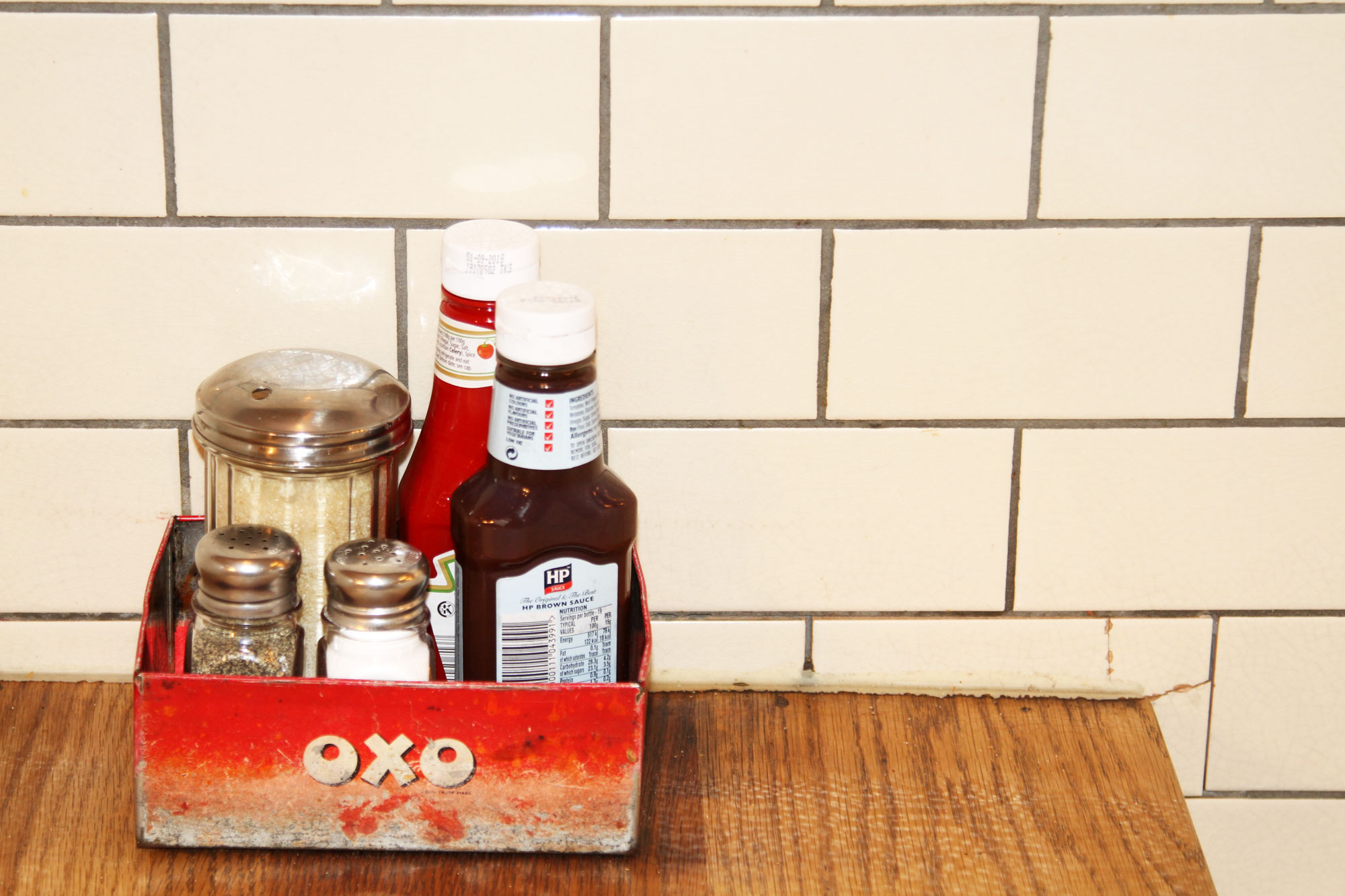 One of the servers is stocking a cupboard with beer and wine, and overhears our conversation. She chips in: "From tonight, it'll start getting busy. And then it's Friday and the weekend. We've got to make sure we've got enough."
Inzani shows me around the bar's upper floors, which feature dark brown leather booths, a faux (I hope) taxidermy bear torso mounted on the wall, and a disco ball hanging from the ceiling. This, I'm told, is where the after party happens.
"It's quiet Monday to Wednesday night. Then on Friday night you have your City workers. On Saturday night, you've got the Shoreditch clubber types. We get of emergency service workers like police and nurses. It's nice to be able to have them because they make London work at the end of the day," Inzani says. "Although 99 percent of people are great because they've had a drink and they're happy, I was surprised when we first opened at the odd person and the way they act."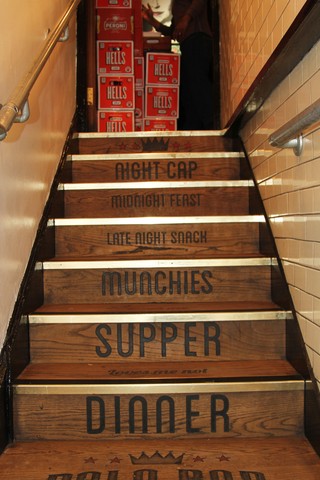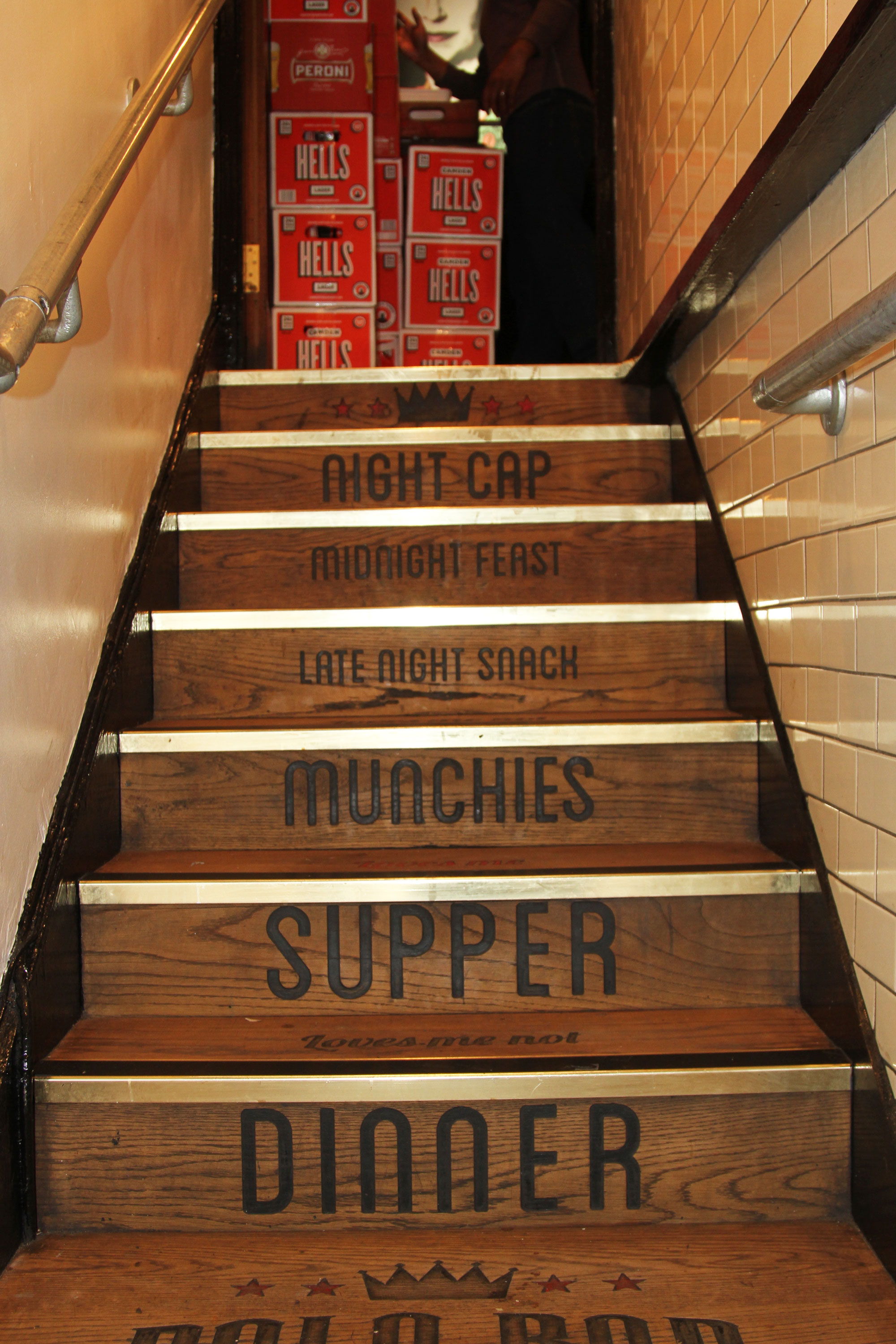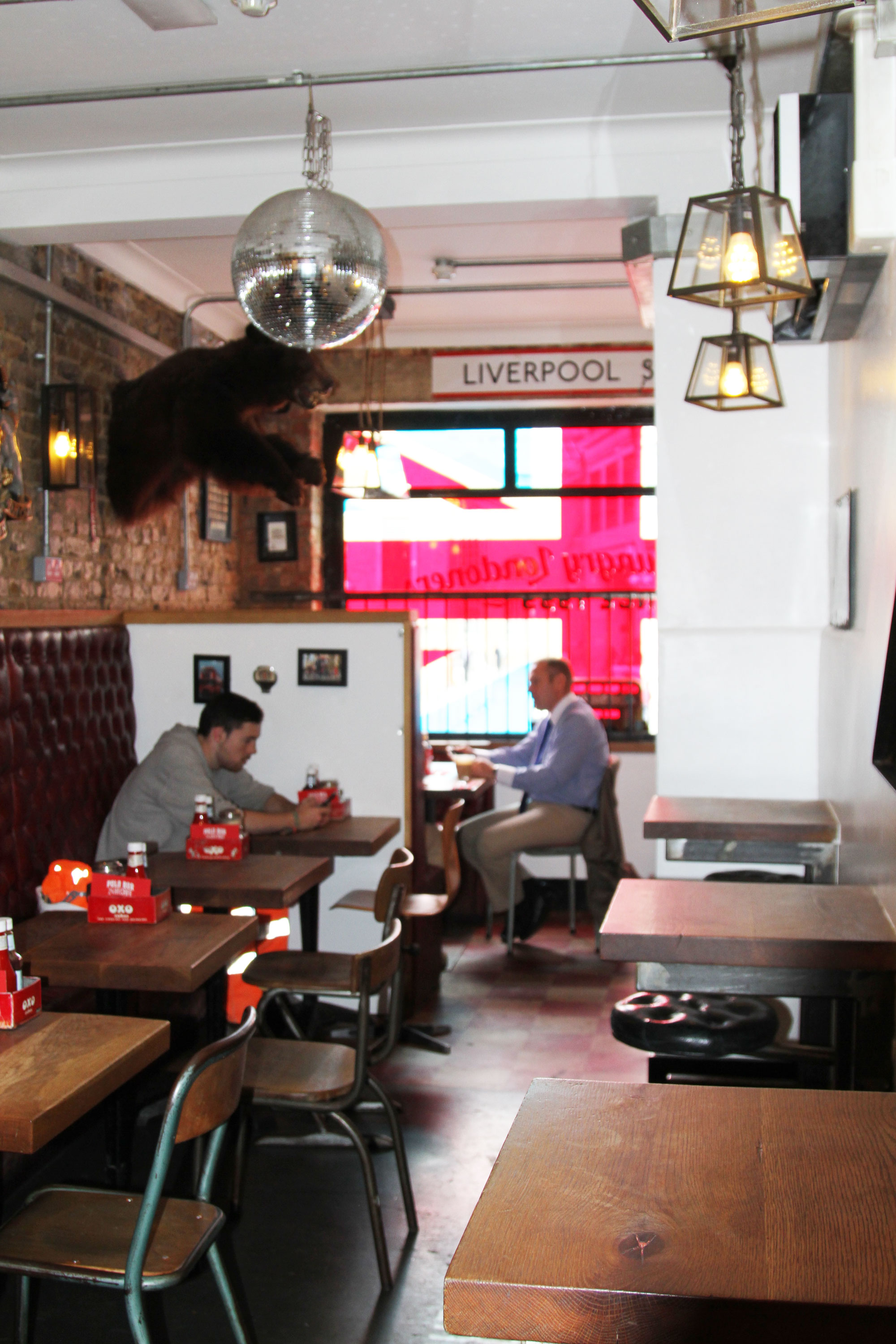 Inzani continues: "Sunday morning is the weirdest time. The people who have been clubbing are here, they've had a few drinks and their breakfast but they want to carry on. However, you've then got the families who are here early to get the day trips in."
"The other night, we had a group of 12 who weren't drunk but were happy and finishing their drinks. It was 9 AM and they'd been here since 4 AM. There was a family upstairs and the group started to shout and sing. I went to apologise to the family and said I'd have a chat with the group but the woman said, 'Actually it's quite good to see someone having a laugh rather than shouting and screaming in the yard.' Sometimes it doesn't work well, though."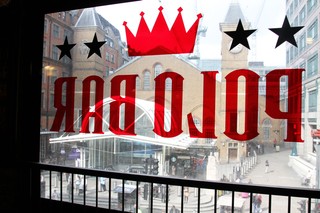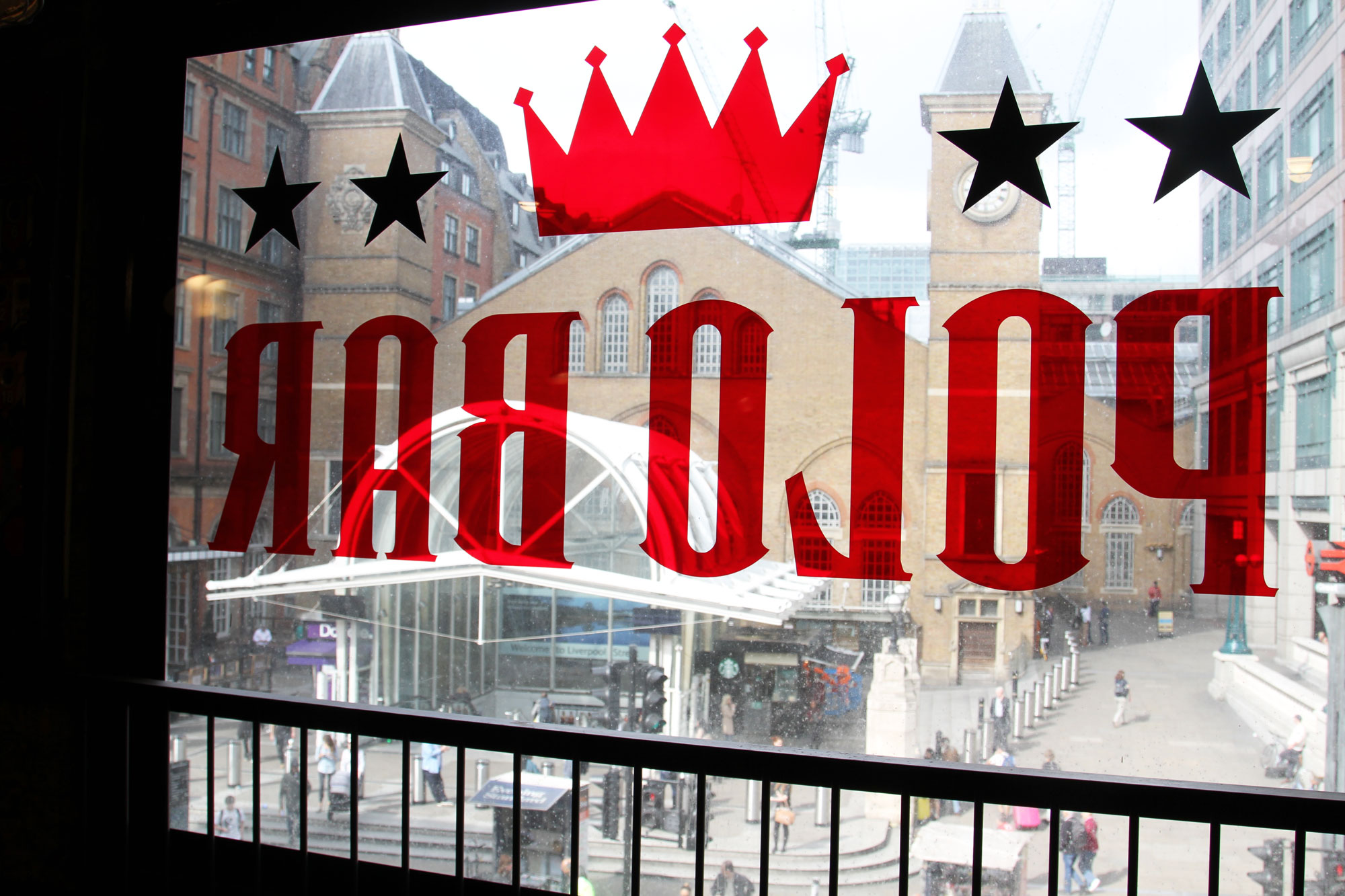 Despite attracting many patrons with its elongated alcohol licence, at the heart of Polo Bar is food. The staff are keen to tell me that all dishes are made on site using high quality ingredients, and can be customised with diners' requests. ("You'll never guess what I sent out earlier. Peanut butter on toast with beans on top!" one of the chefs says.)
Inzani puts it more bluntly: "We're quite fussy. We do breakfast, burgers, pies, and hot dogs through the night. We try not to buy anything in because we just make it ourselves and it's better. For example, the sausages we have are 85 percent meat which no other sausage is. Actually The Wolseley's are because they've got the same recipe as us. We have a lot of personal trainers bespoking their breakfast. They want spinach, poached eggs, grilled bacon, the gluten-free bread."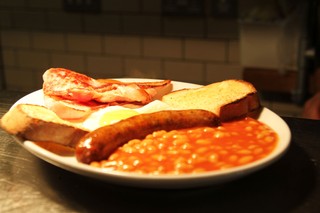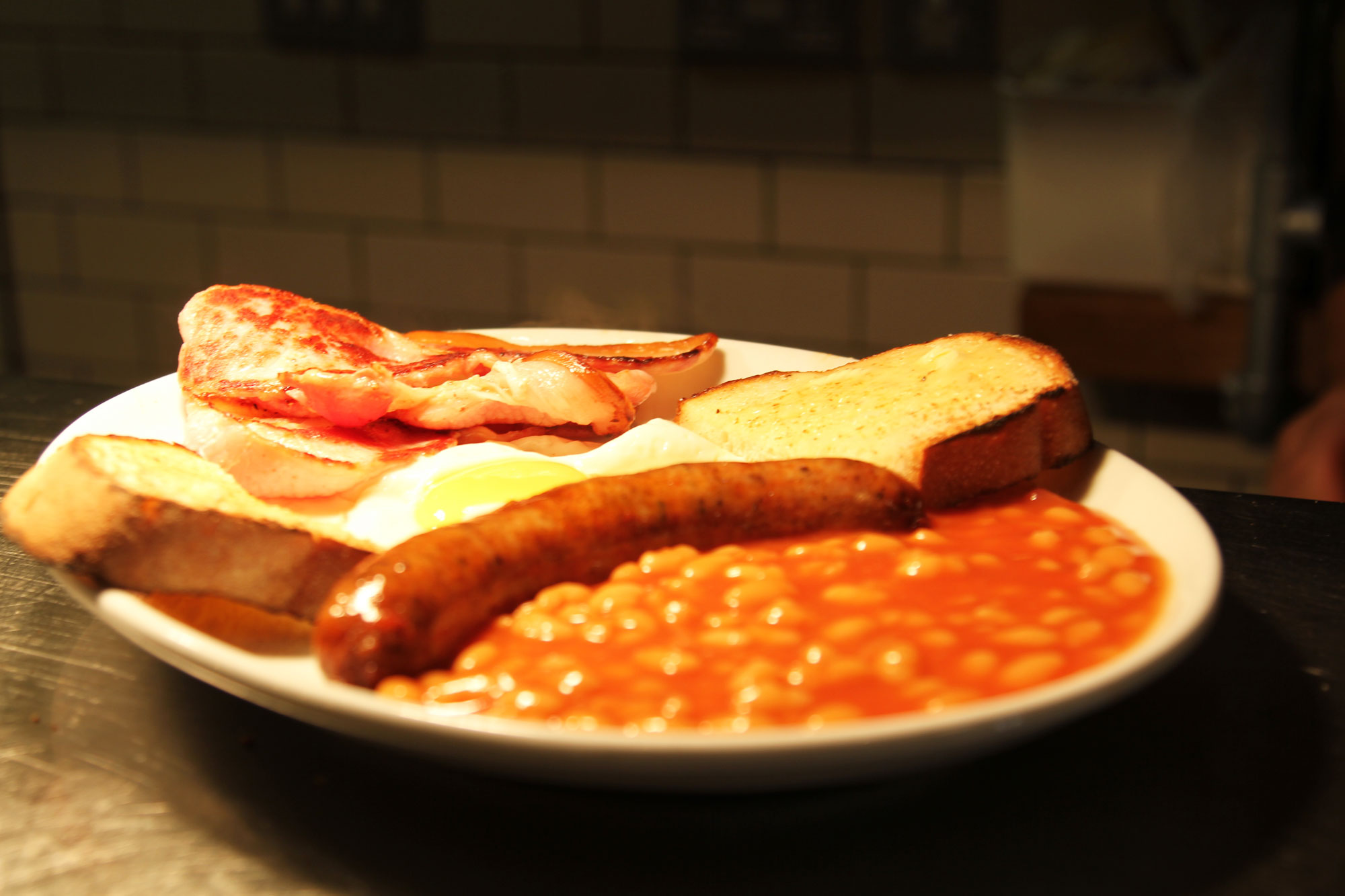 In addition to gluten-free options, the menu has included freakshakes, green juice, and avocado burgers, which is more than can be said for your average British caff.
"The avocado burger was really great! I think we're going to put it on our fixed menu. There's this whole gluten free thing and now, the vegan thing," Inzani remembers. "The point is, no matter how I personally feel about it, people are asking for it. I think it's important to keep on top of what's going on otherwise the train keeps going and you get left behind. I don't want to set trends but we do want to keep up with them."
Keeping up with the latest food crazes in one of the world's most fast-paced cities is just one of the challenges faced by Polo Bar. Inzani tells me that staffing, given the round-the-clock nature of the job, can also be difficult. Brexit hasn't made things any easier.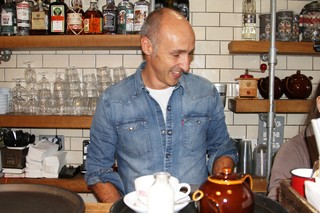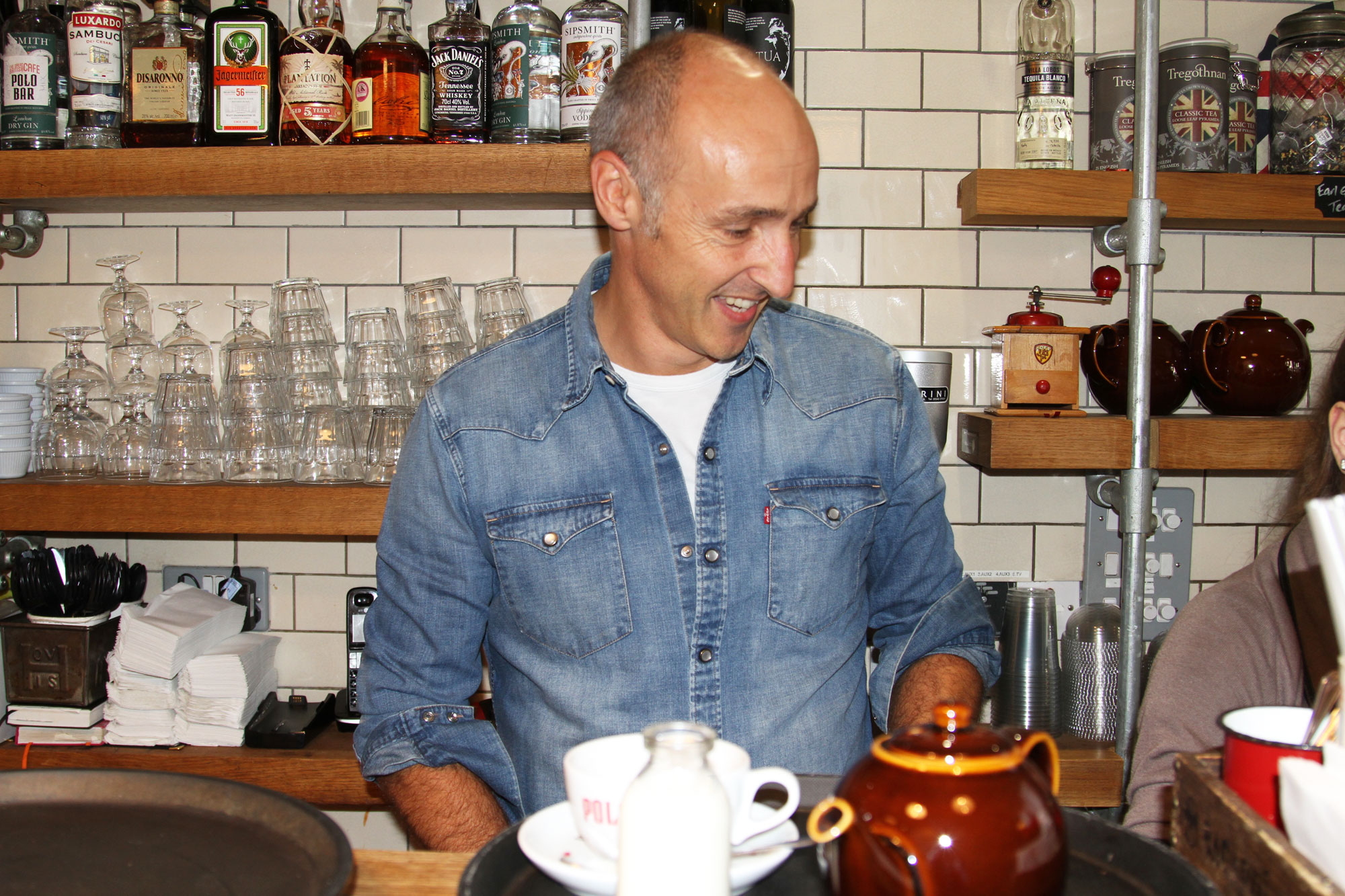 "Staffing is one of the biggest challenges we have, especially with the uncertainty over Brexit. This industry relies on a lot of youngsters coming from abroad, trying to make their way in life and coming to London," explains Inzani. "And we can't offer the things that a big company can offer in terms of career progression so you've got to think about what you can offer. We pay over and above things like minimum wage because we want to retain good people and have a good team. There are about 40 on the team so there are a fair few of us."
He adds: "We're also looking at ways to attract people like subsidising accommodation within walking distance. Accommodation in London is ridiculously expensive, and then if they need to travel in, that's also not cheap. We've done it already for a few of the guys."
Then there are the day-to-day challenges that come with running a bar that never closes.
Inzani says: "We make sure we don't run out of things because you can't and we close certain areas throughout the day to clean. We do close Christmas Day but it's actually more difficult to close because we haven't even got a door. We have to put this big board up. It's really weird."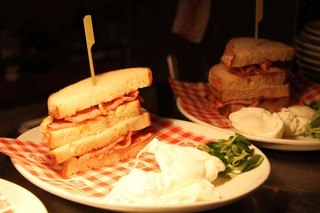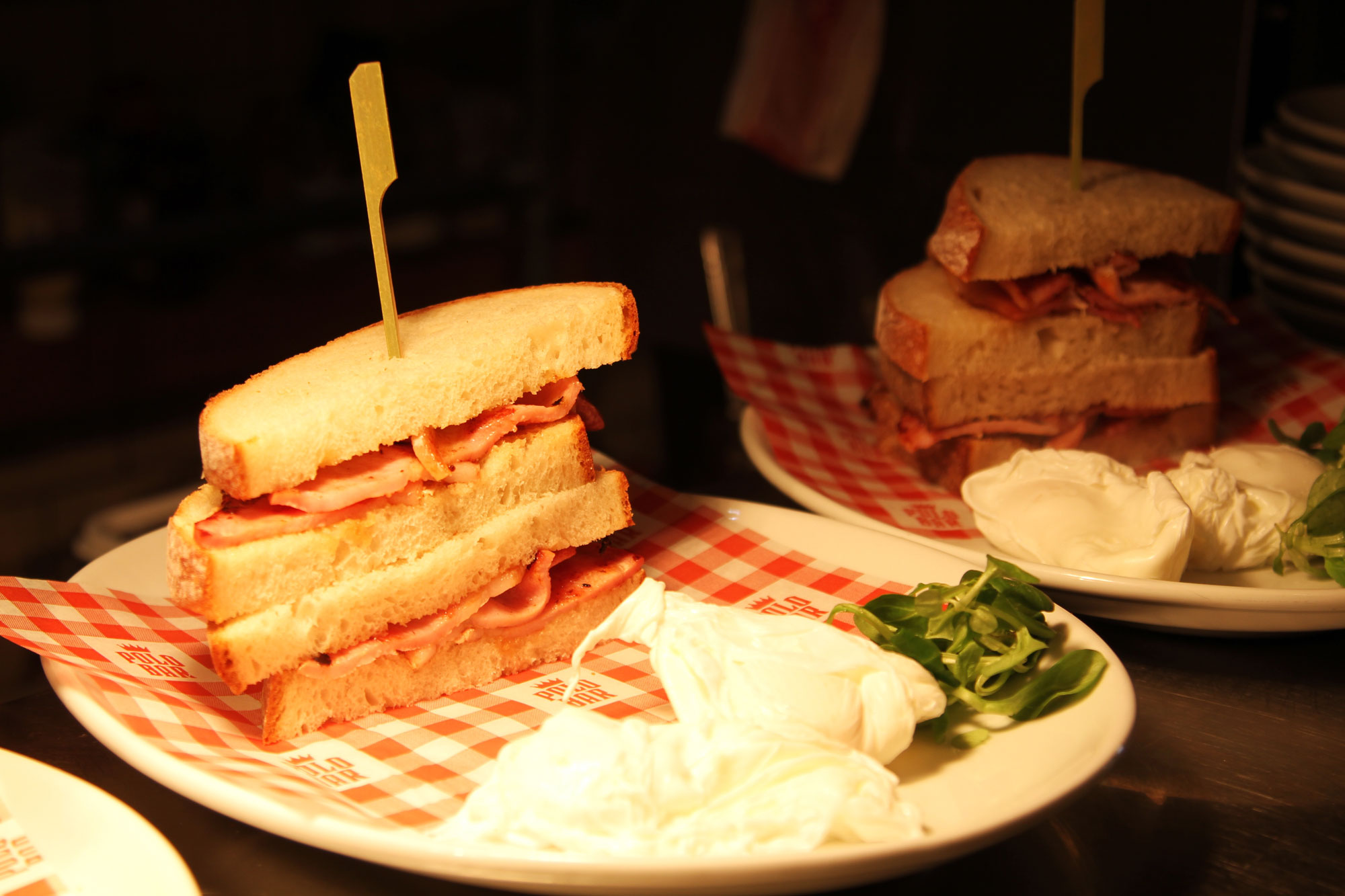 Breakfast service has started to wind down and with the kitchen now less frantic, Inzani surveys the restaurant to see which customers are left. I ask about his favourite time of the day to be here.
"I like to be here on a Friday morning. We're really busy on a Friday morning. You get people ordering big breakfasts for the office. There's a lovely buzz," he says. "Even at night, there's a nice feel because you ramp up the music, dim the lights, and it's like, 'Let's go.'"
"There's no point me competing with The Wolseley. It's a completely different experience. I know you're not going to come here on a date, but maybe if you're passing by you might come in for brunch."
I'll take a bacon sandwich and a Bloody Mary, please.