In 2011, Seyi Shay was one of five young women managed by Mathew Knowles in British girl group From Above, and dogged by a persistent tagline asking if they'd be "the next Destiny's Child". They weren't. A stint on Breaking From Above – the sort of wildly crash-zooming reality TV programme that's had its tone perfectly skewered by 30 Rock's show-within-a-show Queen of Jordan – saw the band hyped, but not quite able to take off. But in the years since, London-born Seyi, now 31, has moved to Lagos, where she's propelled herself to a level of fame across the continent, making a blend of afrobeats, pop and R&B that's charted in Nigeria, Uganda, South Africa and more. You may not have heard of her yet, if you've not been following music coming from west Africa, but you will soon – she's now signed to Island and sounding calmly confident about this next phase in her life.
"Going through the whole bootcamp with Miss Tina Knowles and Mathew Knowles for those four years gave me the tools I needed to come to Africa and do this myself," she says, speaking from Abuja. "Sometimes I sit in creative meetings with Island now and I'm like, 'no, that's not gonna work, not that, more like this.'" She laughs. "And I do that based off how I've pushed my songs in Nigeria to the rest of Africa."
It's a track record that's paid off, and the result of her years of work are on full display in the new video for single "Your Matter" featuring Eugy, which we're premiering above. It's hard to square the woman in old From Above videos – relegated to one side, wearing a shade of blush that almost guarantees no one on set had make-up for black women – with one you see thriving here. "Your Matter" shimmers with the warmth that so many so-called tropical pop producers have tried to replicate for years. A closer listen shows that it's not just a happy-clappy tune about sipping cocktails in the sun, though.
"It's about a girl being hooked on this particular guy's wave, and vice versa – a sort of 'new school' type relationship." When I ask what she means, she references how the song's story – of a relationship rocking in imbalance – has been a familiar story for her and her friends. "It's definitely one of those when it seems as though you like a guy more than he likes you, you spend time with him but the he's blasé about everything. At the same time, he's trying to reassure you more with what he says than what he does." Her voice extends into into a vocal fry on an exhaled "yeahhh. That's where this comes from."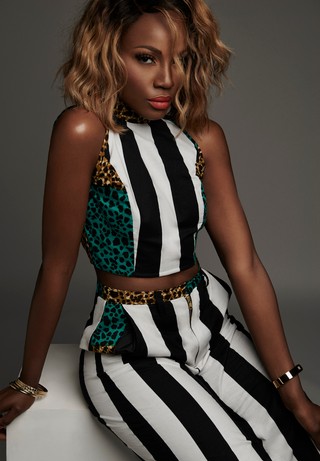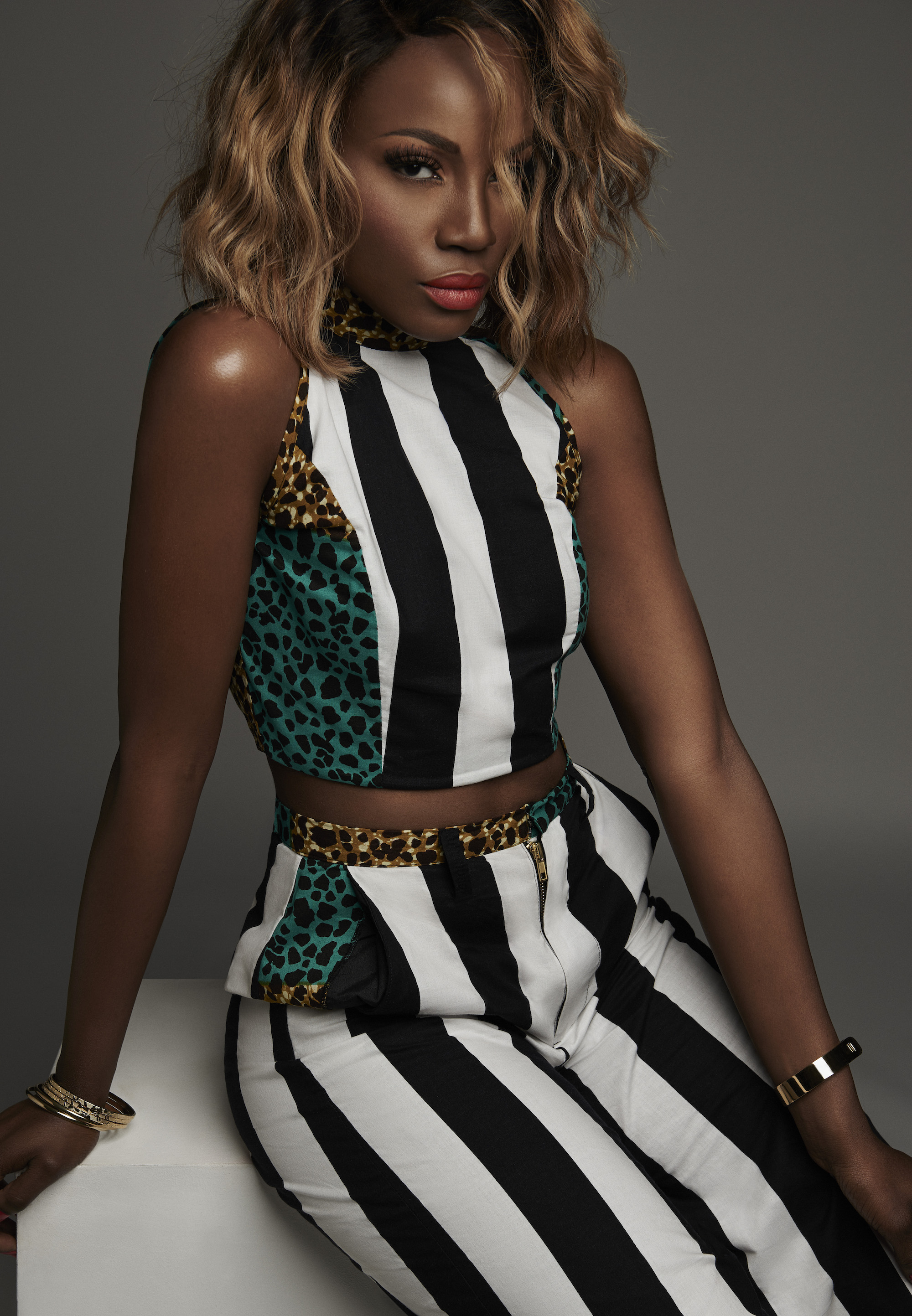 Visually, she's paired this fairly brutal story with a lush, tropical landscape – you'd need to really be paying attention to realise it was filmed in England. In Cornwall, specifically, where she, along with director and longtime collaborator Meji Alabi, turned the indoor jungle-like Eden Project into a backdrop. "About 15 of us drove up to Cornwall one morning, we shot for about 12 hours, then came back to London." The result almost steams off the screen, and I mention that watching it makes me think of coconut oil and a sticky humidity. She shrieks with laughter. "You can already tell! We got a lot of coconut oil out – putting it in my hair, all over my body – it was a whole humid vibe. It was steamy and hot, like the song too."
Since Seyi left the UK years ago, the rhythms of afrobeats have seeped into other genres and singles across the country and the global North more broadly (see: J Hus, Belly Squad, the pounding thud that runs through French Montana's "Unforgettable"). On this shift, towards what I suggest sounds like an afropop resurgence she says: "I feel like afropop is the future of afrobeats. When it becomes more popular – when there'd be afrobeats playing in everybody's house around the world – you could call it afropop. For now, it's still afrobeats: even though we're getting there, we haven't kicked all the doors down." But she feels as though the sort of music she makes and the scene she rests in speaks to a certain pulse that throbs across so many styles rooted in the African diaspora. "'Beat' is the operative word. The beat is African ultimately, whether the style of music is dancehall, salsa, Latin, reggae. That's where it all comes from. Afrobeat is the beat of Africa, that's what it means." And she's banging the drum that sits at its heart.
You can find Tshepo on Twitter.