Well, here we are. It's that time of year again; when an extremely large portion of Britain will leave their average working lives behind in order to repeatedly fling their pinger-fuelled bodies into the mud and have genuinely enthusiastic conversations with strangers for five whole days. Busted are going to be there. Shaggy's going to be there (twice). Sophie Ellis-Bextor's going to be there. Even Jeremy "the boy" Corbyn is going to be there. Yes, I am talking about Glastonbury, AKA the best festival on this little island and probably even the world.
That said, it's fucking stressful isn't it? Like, otherworldly levels of stress. You have not known hell until you have spent one day dragging what is essentially an entire fabric house and its contents across a swamp. You will inhabit new definitions of disgusting, in which your skin will touch human shit at least once. You will survive off baby wipes and beer, baby wipes and beer, until your face resembles a deflated Greggs pastry that has been left out in the sun and trampled on by buffalo.
And so, because we at Noisey like to minimise the stress of our readers, I thought I'd put together a handy guide to make at least one of your Glastonbury experiences a bit more seamless. Last year, we published an 'A-Z to Glastonbury… For Dummies!' which covered a lot of ground, so this year I'm going to be zeroing in on something more specific: the food!
You may have already read a chirpy festival blogpost elsewhere in which they advised you to bring a portable barbecue, a selection of cookable goods in a handheld ice box and a picnic basket of rolls and mini butters. I am telling you now to ignore that entirely. This isn't Fyre festival mate!!! This is G-l-a-s-t-o-n-b-u-r-y. You're probably just as broke as I am. Here is precisely what you'll need to consume over the course of the festival.
THE VERY FIRST DAY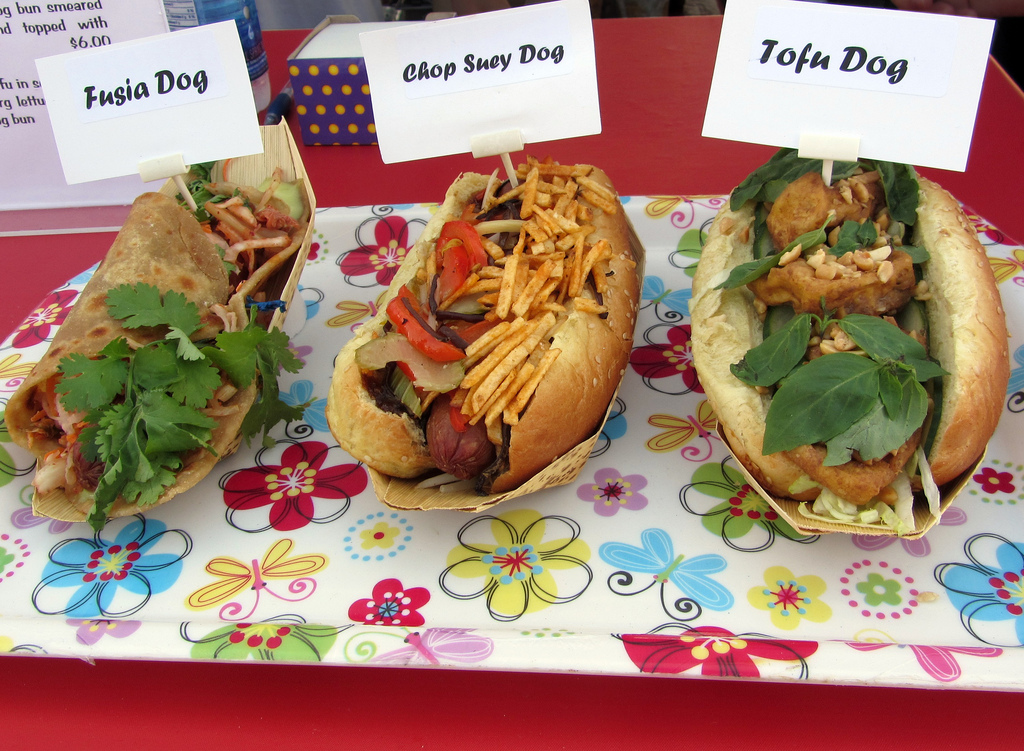 Day one of Glastonbury is like the first three months of a relationship; full of boundless optimism and a wilful ignorance of what's to come. Embrace it, my friend, for today you should dine like royalty before you inevitably become too hungover, skint and/or mentally and physically exhausted to consume a real, wholesome meal that somebody has prepared for you, rather than something that was solidified in salt, vacuum-packed and shoved into a can in 1992. Have whatever you want, just make sure it's big, delicious and will line your stomach for the next five days.
WASTED AT MIDNIGHT ON FRIDAY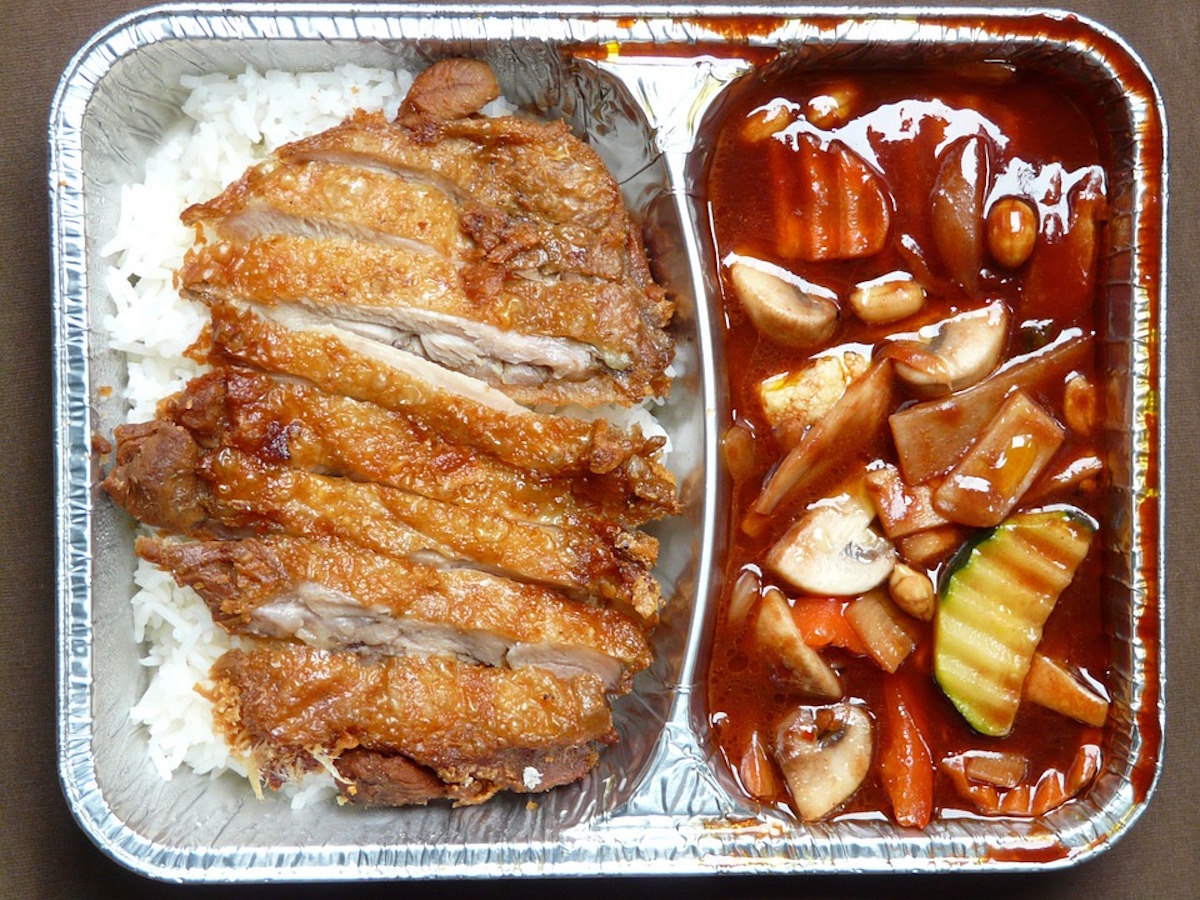 Friday night always starts with the best intentions. "Oh, I'll just get a little vegan wrap on the way to the Pyramid stage or something," you say with a little smile, shrugging sweetly while applying suncream. Fast forward seven hours and you're wearing nothing but an old string vest that you found in the mud, sloshing warm beer all over your head as you chant "BIN! BIN! BIN!" to a crowd of onlookers. At some point – and you're not sure when – you find yourself clutching a deep-fried cheese steak and chilli fries, all of it dripping down your neck as your stumble, slack-jawed through a dark field, before tracking down a chocolate and caramel smothered banana split which you mush between your dirty hands and squish into your disgusting gob. You wake up and realise you have spent your entire £50 budget.
Don't waste time feeling guilty about this. It's going to happen anyway, whether you like it or not, so you may as well plan ahead and actually look forward to it.
FUEL THROUGHOUT THE DAY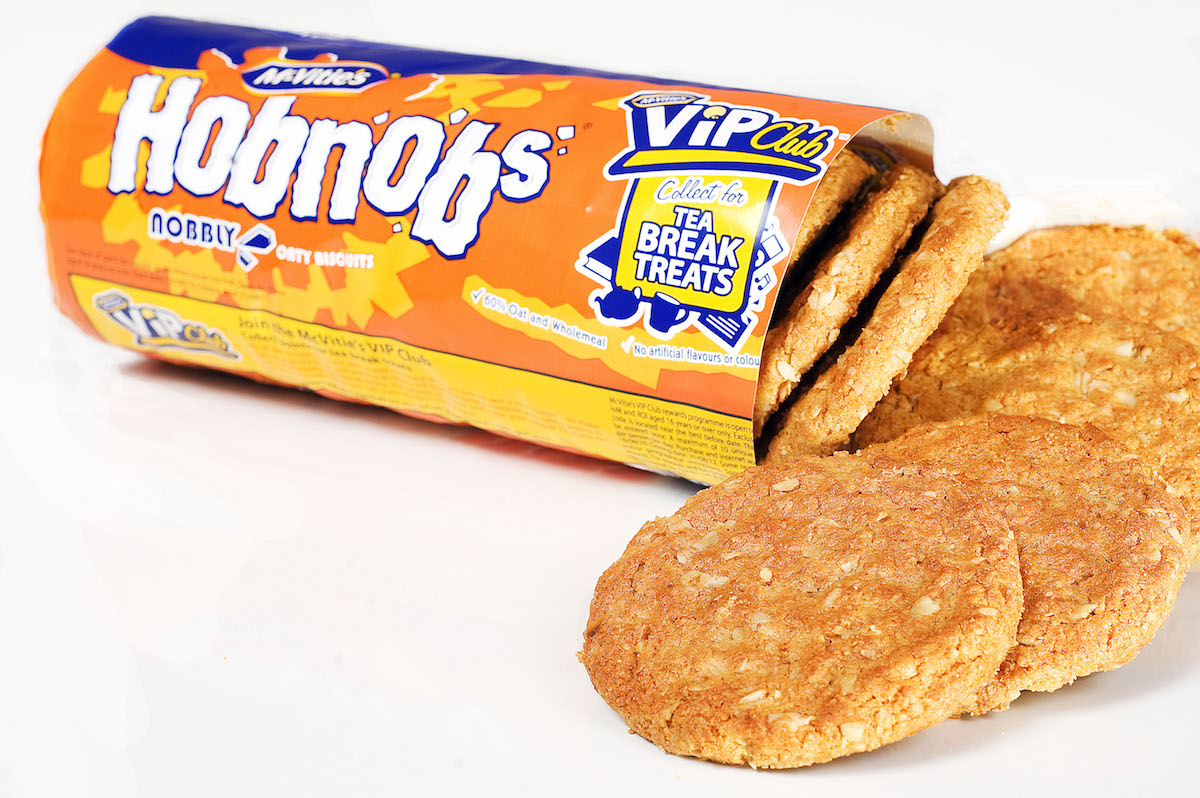 While doing some extremely important research for this article, I learned that everybody in the office has a different "daily fuel snack" that they swear by for Glastonbury. Here are some of the snacks I have been told to tell you to bring: Tracker bars, chocolate chip Belvitas, salted corn nuts, five sleeves of own-brand Jaffa Cakes ("crucially, the own-brand ones are drier than actual, branded Jaffa Cakes and they use a slightly thinner, darker chocolate coating, on top of a slightly staler cake, hitting a lot of mouthfeel notes that true Jaffa Cakes do not. This is something rarely discussed in the Jaffa Cakes community"), plain digestive biscuits, wasabi peas, Hobnobs and Pink Panther wafers.
I think what we can glean from this is that you should definitely bring some sort of sweet/salted thing in a packet that you can eat during those in-between moments in your tent when you need to recharge. This snack should be something that is plain enough that you won't get sick of it, dry enough that it won't go stale and cheap enough that you can bring a shit ton and never run out.
COMING DOWN ON SATURDAY MORNING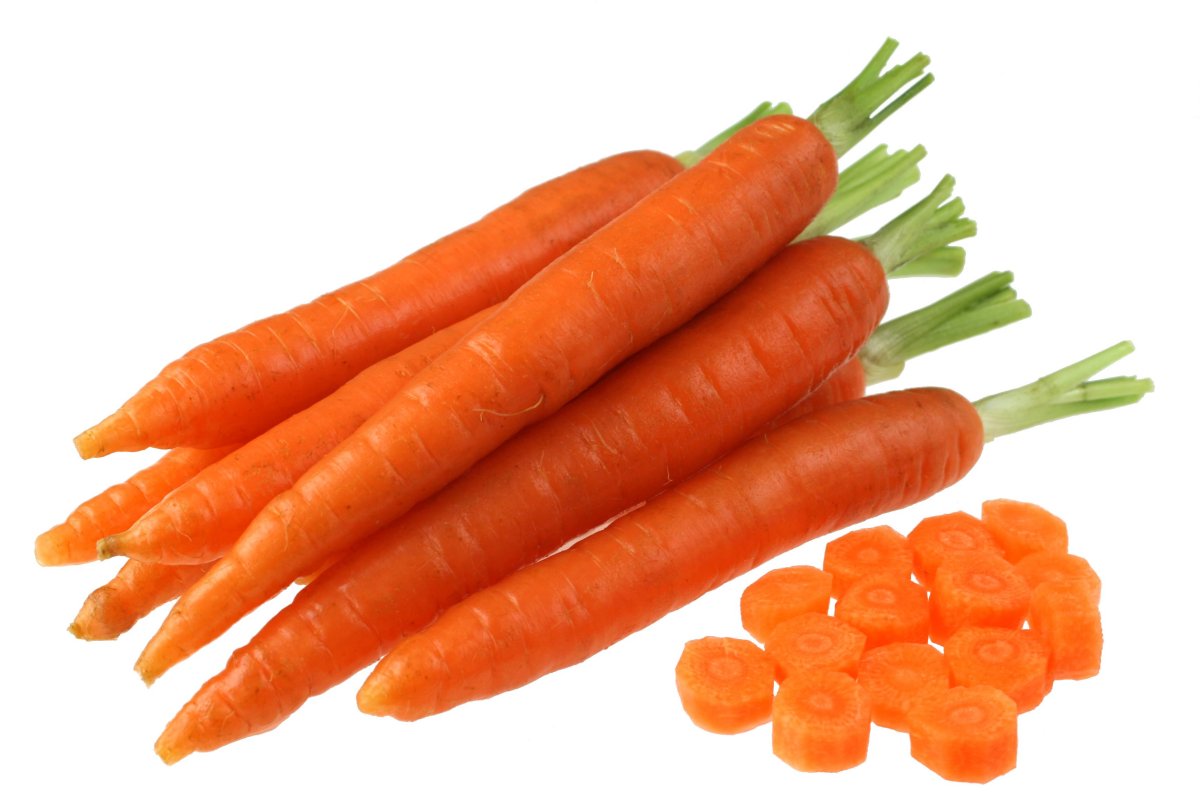 Ah, yes. One moment you're gleefully and erratically fist pumping to Clean Bandit (you hate Clean Bandit) with your arm slung tightly around your new BFF Natasha who you met gumming speed behind the toilets and who is 67 years old and has asthma. The next moment you're alone, shuddering and sweaty in your monstrous little hotbox of a tent, jaw still grinding as you question every aspect of your life so far in critical detail. Remember that time you got caught stealing nail varnish when you were 12? That was awful. Why is life?

It is during these uncomfortable, solitary moments that you should really have a big, cold carrot straight out of the bag. Unlike a lot of other food stuffs, it is impossible for a carrot to make you feel nauseous because it is so inoffensive, so devoid of anything other than fresh, nutritional goodness, that your stomach welcomes it even when it feels as though your digestive system is being pushed through a butter churner and your brain feels like a soggy cloth. Carrots also contain hella vitamin A, B6, C, K, potassium, thiamine, magnesium, fibre and zinc, so that basically erases all of the damage you may have inflicted during the eight hours beforehand, probably according to science. God bless carrots!
BREAKFAST ON THE SUNDAY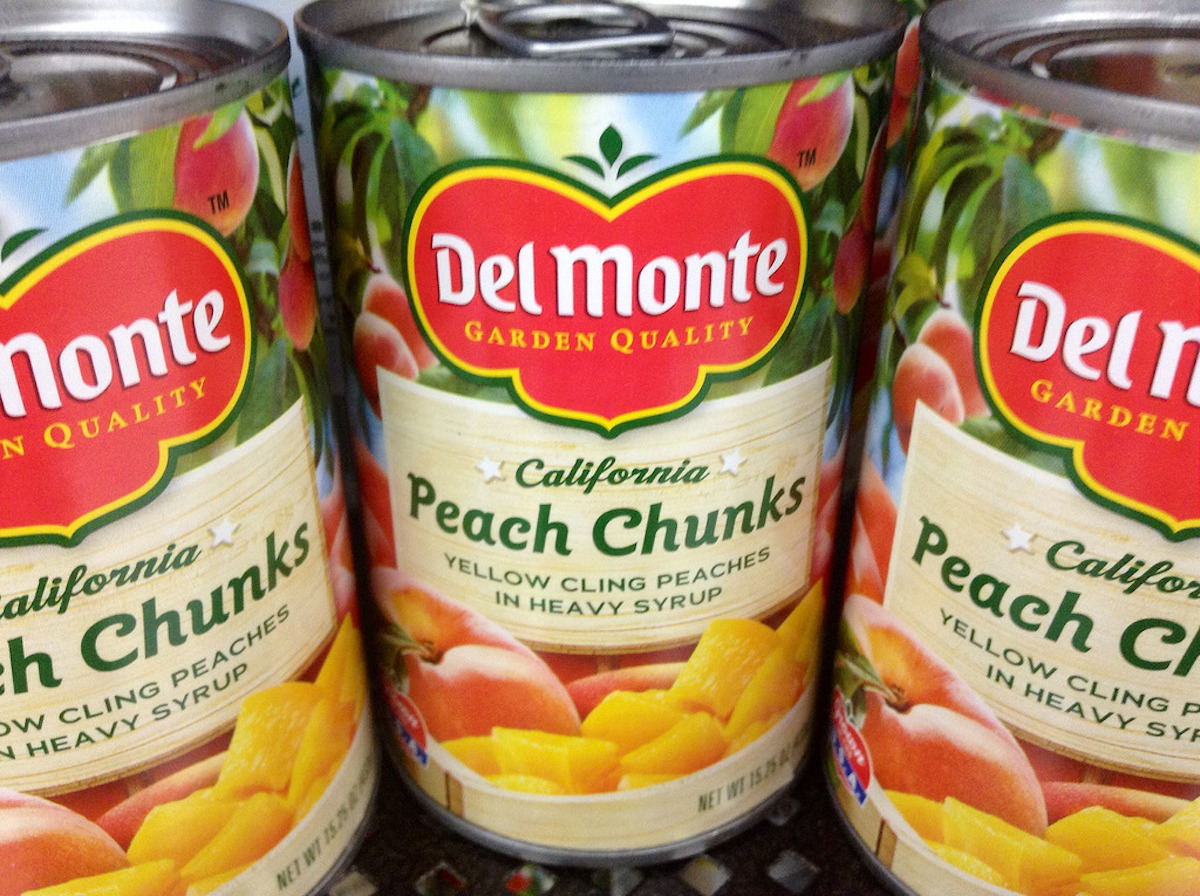 You wake up face-down on someone's sweaty leg in the entrance of a half-pitched tent. It could be Sunday, but you're not sure because your phone is gone. There is a stamp on your hand that reads "Charlotte Church's Pop Dungeon" and someone's jelly sandal is tangled in your hair. The sun is burning onto your right cheek so vigorously you know you should move, but when you do, it feels as though a thousand mallets are pummelling your head. Your mouth is completely devoid of anything resembling wetness. You need sustenance. Now.
This is the moment the humble tinned peaches make their transformation from "weird old people war food" to the sweet, golden elixir of life. Crack open one of these boys on a Sunday morning, guzzle down that effervescent nectar and feel that sugary goodness course through your veins. Side note: I would suggest bringing three of these, all mixed with juice rather than syrup for that extra hydration, and not the kind that needs a tin opener.
THE AFTERMATH
There is no greater feeling on this earth than returning from a festival – grimy, wind-battered and with a face like a cracked plate – and having that first long, cold shower followed by that first real, nutritious meal. I firmly stand by the fact that Pho is a one-beats-all cure for every ailment, including post-Glastonbury blues. One bowl of chilli, garlic, ginger, lime juice, fresh herbs and stock from your local Viet restaurant and you'll feel just as new as the day you flew out your mother's vagina. See you there!
You can follow Daisy on Twitter.
(Lead image by Martin Lopatka via Flickr)